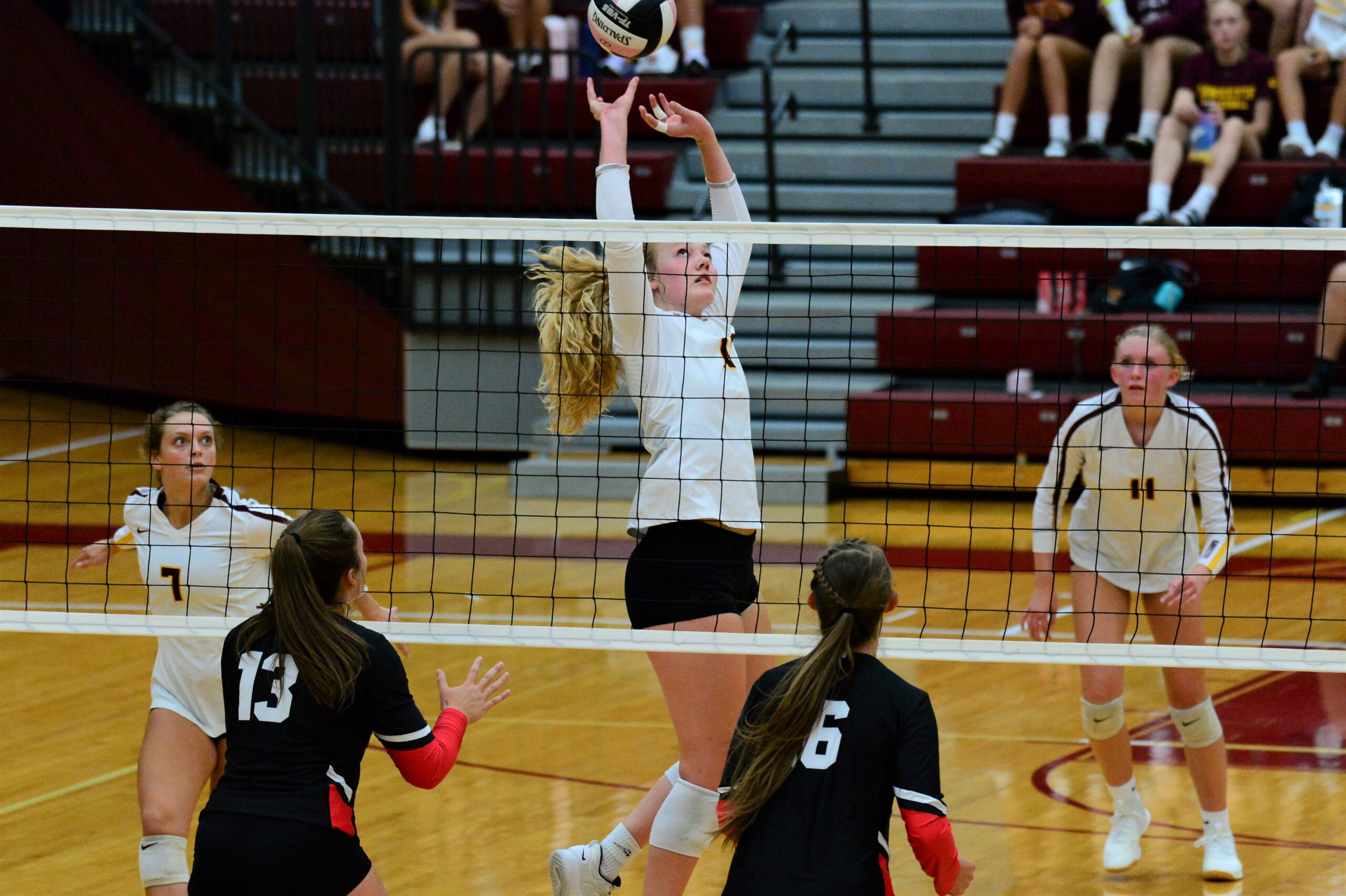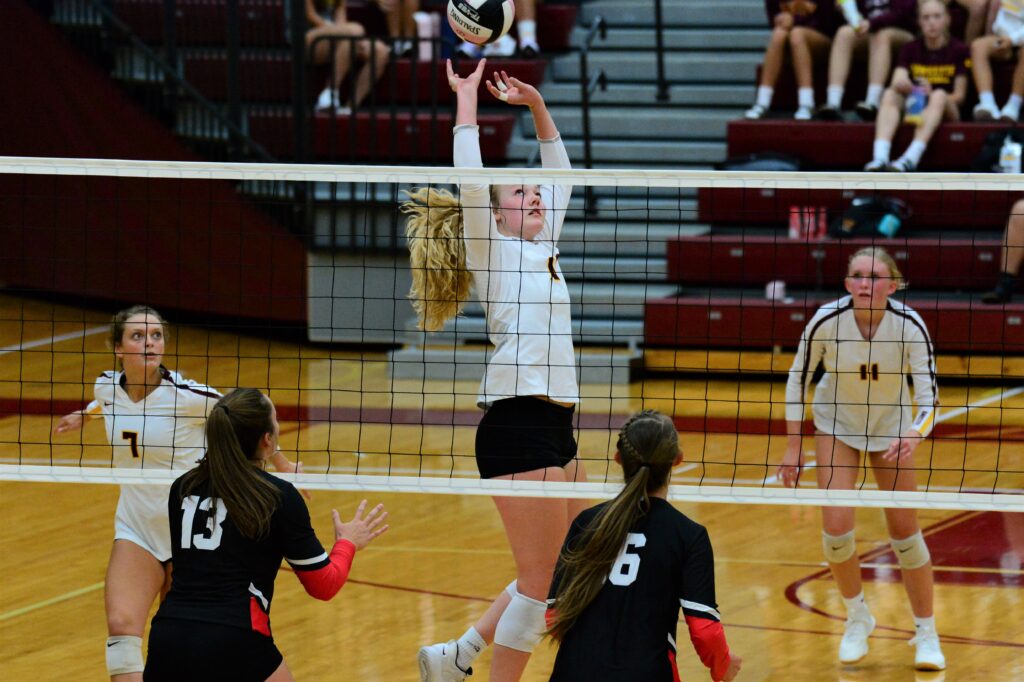 Ankeny volleyball coach Dave Whims has seen a lot of great players in his legendary coaching career.
Phyona Schrader may be as good as any of them.
The versatile setter is back for her senior season with the Hawkettes, who are third in the Class 5A preseason rankings by the Iowa Girls' High School Athletic Union. The Notre Dame recruit has a chance to become a three-time all-stater.
"As a coach, I just feel fortunate to coach a player of that caliber," Whims said. "She plays a position that allows her to naturally lead and make others around her that much better. I just hope she continues to stay humble and hungry."
Schrader racked up 511 assists while leading Ankeny to a 37-6 record last season. She was named to the Class 5A all-tournament team after the Hawkettes lost to eventual state champion Cedar Falls in the semifinals.
Schrader stuffs the stat sheet like few other players in the state. She pounded 189 kills while posting a .453 hitting percentage as a junior.
Schrader boasts a devastating serve that resulted in a team-high 58 aces last year. She also had 73 blocks and 163 digs.
Schrader was selected to the Elite all-state team by the Iowa Girls' Coaches Association. She was also named to the Class 5A first team after earning second-team honors as a sophomore.
"She is very special," Whims said. "I have only had a few players in a long career that have been in her category of elite players."
Schrader will have to carry a heavy load because Ankeny returns only one other starter in senior middle hitter McKenna Scheib, who received all-conference honorable mention a year ago. Junior outside hitter Ava Reynolds and junior defensive specialist Lexi Stephens also saw a lot of action for the Hawkettes.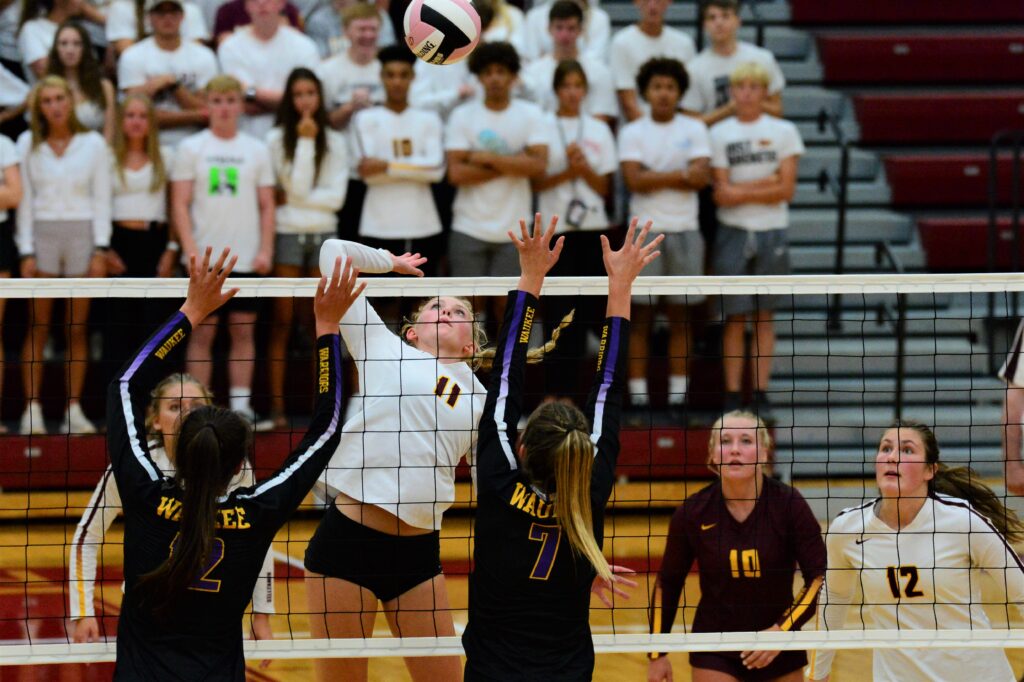 Scheib had 139 kills and led the team with 89 blocks. She also completed 263-of-280 serve attempts (93.9 percent) and had 39 aces.
Reynolds came on strong at the end of last season, finishing the year with 126 kills. She has verbally committed to the University of Denver.
Stephens contributed 28 digs.
"We graduated a lot of seniors last year and so it's great to see some of the younger ones step up," Whims said. "We have many holes to fill and the players have accepted that challenge. We have a very competitive gym and the girls continue to work hard and impress all of the coaches every day. We are building depth and skills as we go along."
Ankeny will host No. 11 Urbandale in its season opener on Thursday. The Hawkettes will then host a triangular meet against Dallas Center-Grimes and No. 4 Dowling Catholic on Saturday.
Ankeny will be playing in only two traditional weekend tournaments this season–the Valley Invitaitonal on Sept. 5 and the Des Moines Roosevelt Invitational on Oct. 3–due to concerns over the spread of COVID-19.
"I would rather do this than cancel the season or risk losing the season," Whims said. "We will continue to practice and study video on the players and improve their skills. It's a very unique situation and gives a whole new set of challenges to face. But every other team in the state is having to work through the same thing. We are not taking a second of time for granted. We realize that every day that we get to be in that gym, we are so lucky!"
Whims said the Hawkettes are concentrating on the four C's–commitment, consistency, confidence and communication–as they try to build the chemistry it will take to reach their goals.
"Those are the top four qualities of every good team and as those four things improve the team moves to being great. We will see how far we can go," Whims said. "Our goal for every season is to be playing in November and winning in November. The coaches emphasize playing the best volleyball you can, and try to improve and get better every day in practice. We need to find our mesh and chemistry on the floor to build our confidence since a lot of these girls haven't played together before. We do have great competition around us that will allow us to get to where we need to be. Hopefully, we can make state and then go from there."