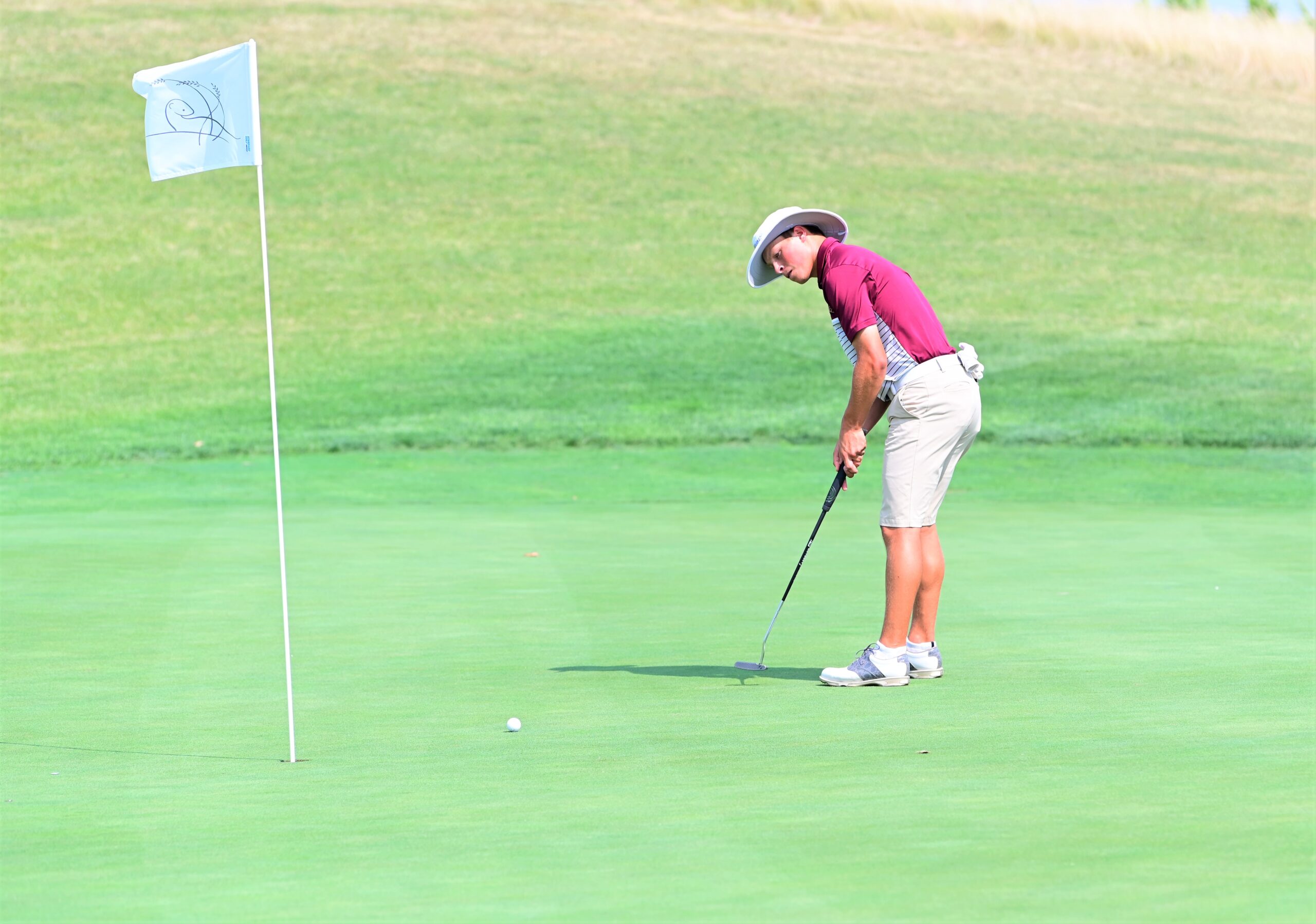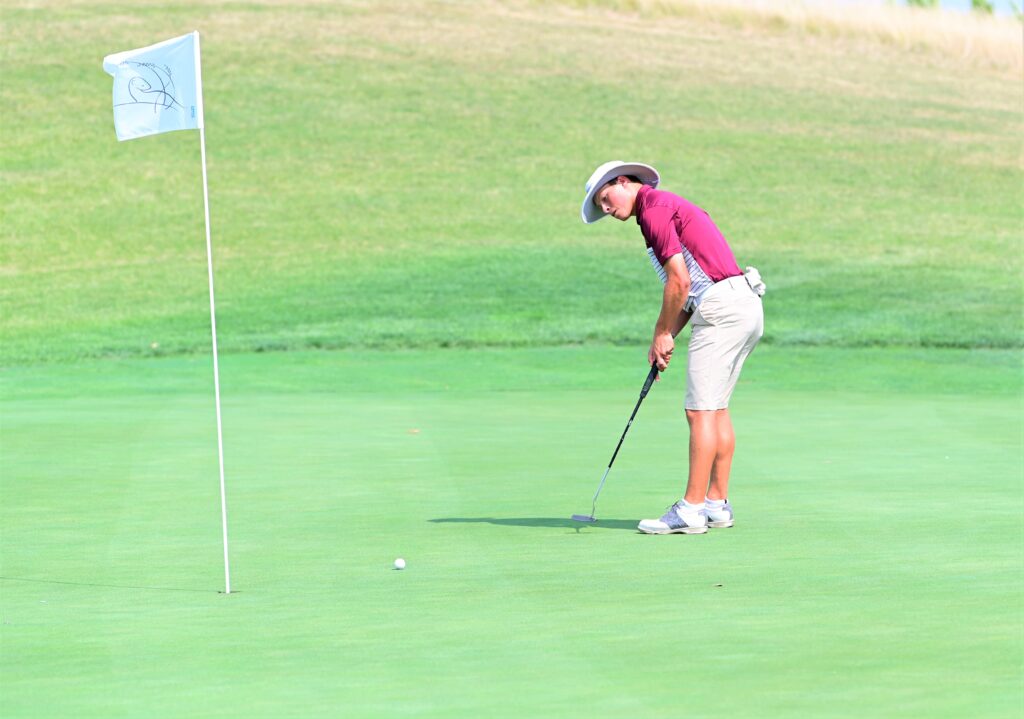 Hunter Johnson didn't let one bad putt ruin his round on Wednesday at Otter Creek Golf Course.
The senior missed a short putt for par on his first hole of the day, but then rebounded to earn medalist honors with a 1-under-par 34 as the Ankeny boys' golf team defeated Fort Dodge, 147-176, in a CIML Iowa Conference dual meet.
"I had to laugh it off," Johnson said. "I know my brother could have made that putt. I know I gave a shot away. I stuck to my process and birdied the next hole."
All six Ankeny golfers posted scores in the 30s as the Hawks improved their record to 4-0 in the Iowa Conference. They can clinch the league's outright dual-meet title with a victory over Marshalltown on Sept. 17 at Otter Creek.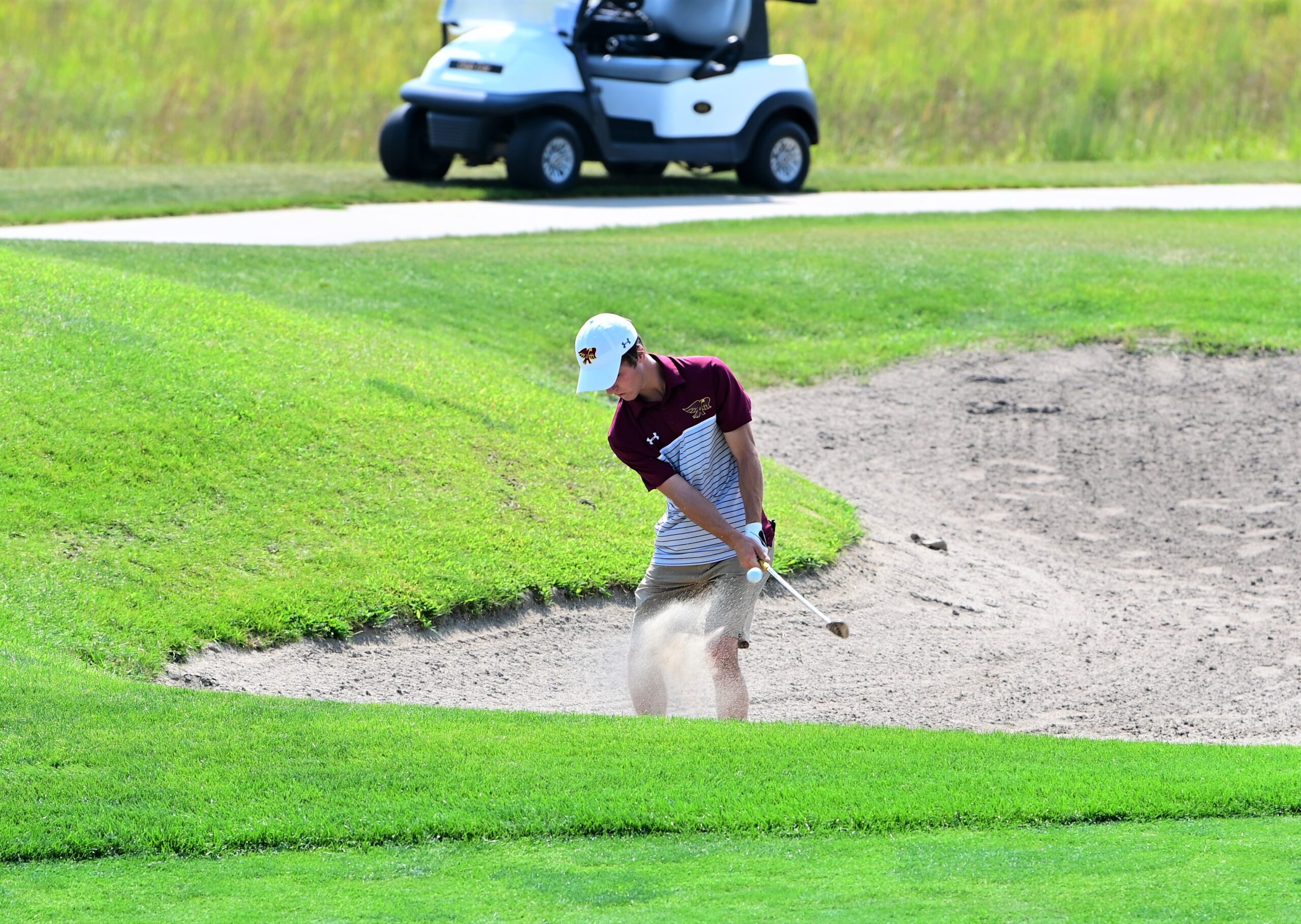 Corbin Walker carded a 37 to earn runner-up honors. Joey Newton and Dylan Taylor each shot a 38, while Ty Roghair and Karson Wehde each had a 39.
"I was very happy with the meet today," said Ankeny coach Mike Weddingfeld. "Everyone played well in the heat and the wind. Anytime we can get all six scores under 40 in a nine-hole match, I can't complain."
The Hawks will compete in the Fort Dodge Invitational on Tuesday at the Fort Dodge Country Club.