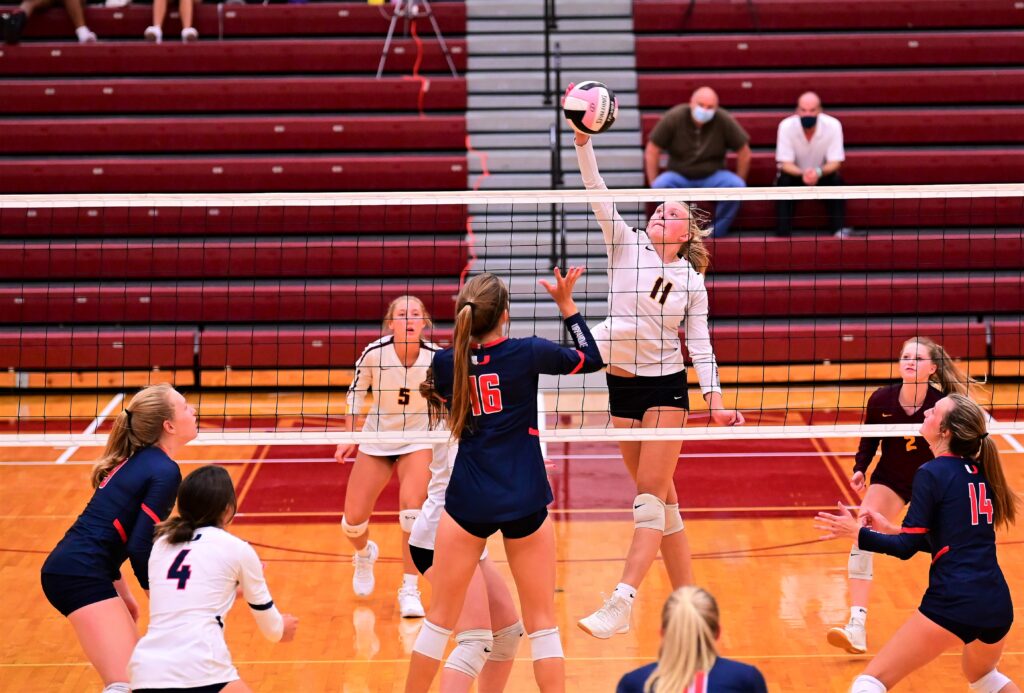 Senior middle hitter McKenna Scheib has helped the Ankeny volleyball team to a 2-1 record this season. She had seven kills, four blocks and two aces as the Hawkettes opened their season on Thursday with a sweep over Urbandale.
As a junior, Scheib racked up 139 kills and led the team with 89 blocks as Ankeny posted a 37-6 mark and reached the Class 5A semifinals. She received all-conference honorable mention.
Here is some inside info on Scheib:
How is the season going thus far?
I think this season is going well. We are learning how to play with each other since we haven't before, but it is coming along very well.
What did you think of your team's performance against Urbandale?
I think we did very well against Urbandale. We showed up and finished the night with a 3-0 win. We came into the game ready to play and win, and that is exactly what we did.
Do you think some of your team's younger players had some jitters for that opening match?
I definitely think they did come in with jitters, but by the end of the first set it came along smoothly.
Do you think your team improved a lot from Thursday to Saturday, when you hosted a triangular meet and defeated Dallas Center-Grimes before losing to No. 4 Dowling Catholic in five sets?
I think we played our best on Thursday because we were able to prep and focus on just one game rather than two, but we performed well both days.
Now that you're a senior, are you trying to be a leader for the team?
I am trying to be a leader, but I think Phyona (Schrader) is doing a great job–still–the whole time because she is on the court all six rotations while I leave after three. But during practice, I try and lead the team so they follow by example.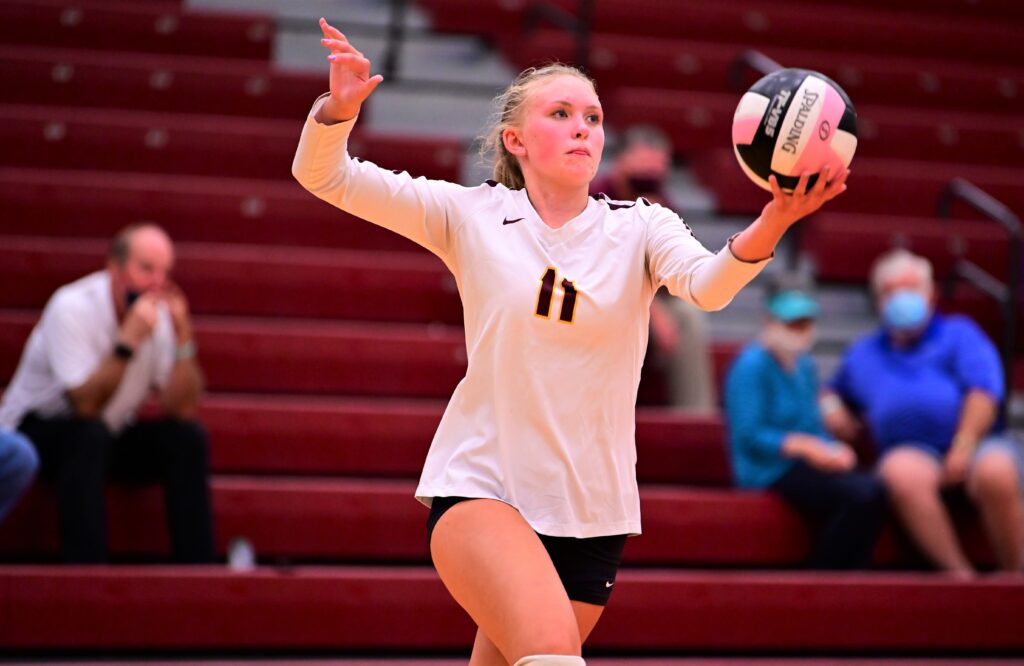 Coach Whims told me that your team had to deal with a COVID-19 situation earlier this summer. How difficult has it been to follow the guidelines, and was it tough to be off the court for awhile?
I think a little break was good because once we got back into the gym, our bodies were ready to perform at the top level. It is hard to follow guidelines, but you have to do what you have to do to play.
You and Phyona have been playing together for a long time. Can you describe your relationship on the court? At this point, do you both know what the other one will do before you even do it?
Phy and I understand each other and what we need. Our connection is good, but we still need to keep working and continue to grow together. I am one of the only players who can read her sets well, but she still tricks me quite a bit just because she is so talented.
Goals for the season?
My overall goal is to win state my senior year.
Your team was No. 3 in the Class 5A preseason rankings. Were you surprised by that–considering that you and Phyona are the team's only returning starters?
I was prepared to be in the top three because we have some very strong players like Ava Reynolds, Aowyn Schrader and Lexi Stephens who help a lot. We were also ranked No. 1 by Prep Dig Iowa so I had high hopes.
Valley was the No. 1 team in the preseason rankings. How do you think your team would match up with the Tigers?
I think it would be a really good game, and I am excited to see the competition in the gym!
Where are you at in the recruiting process? Are you close to making a decision?
I am working on my future in college right now, but I don't have a specific school that I am committed to. My options are open as of right now.