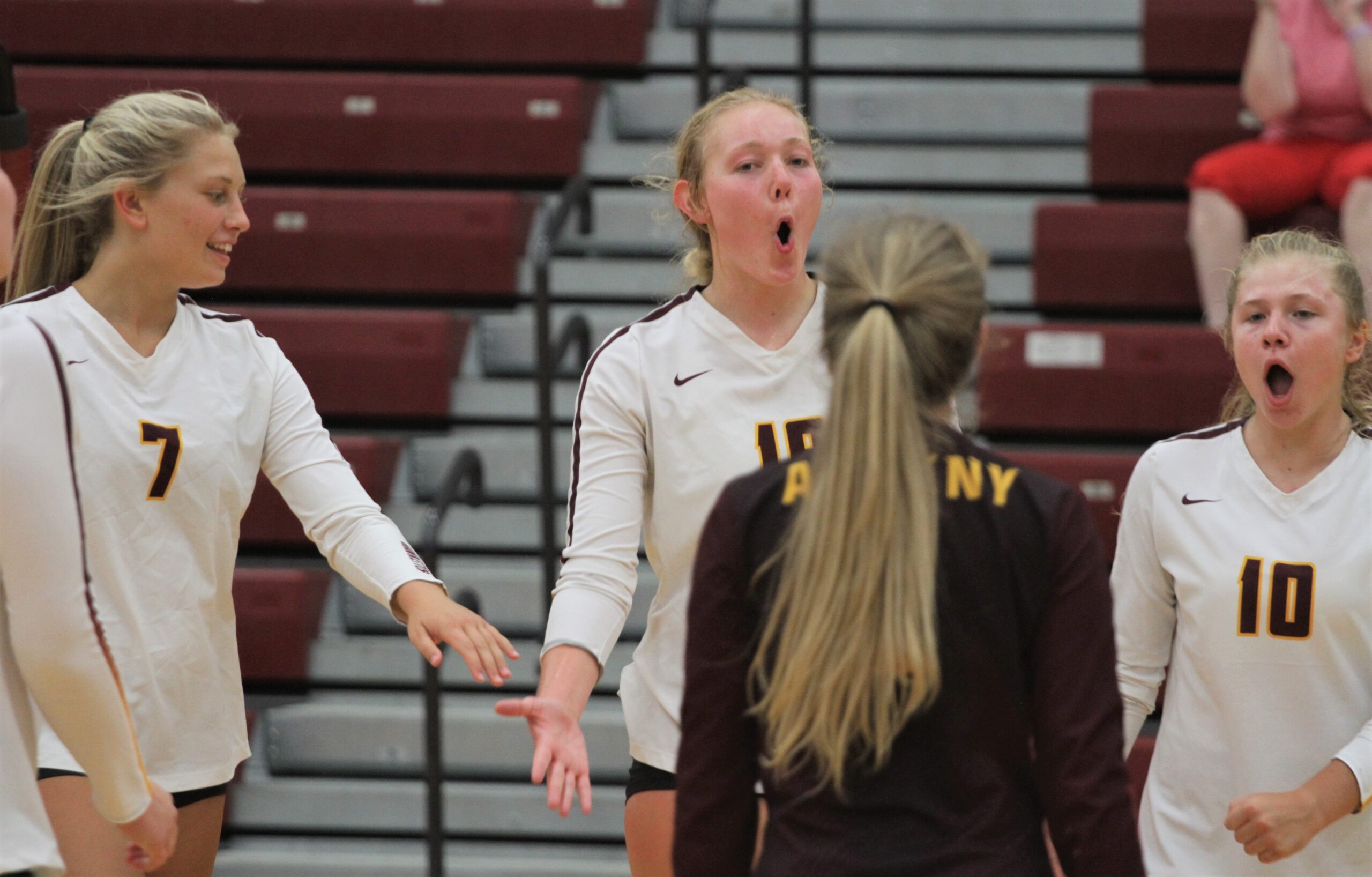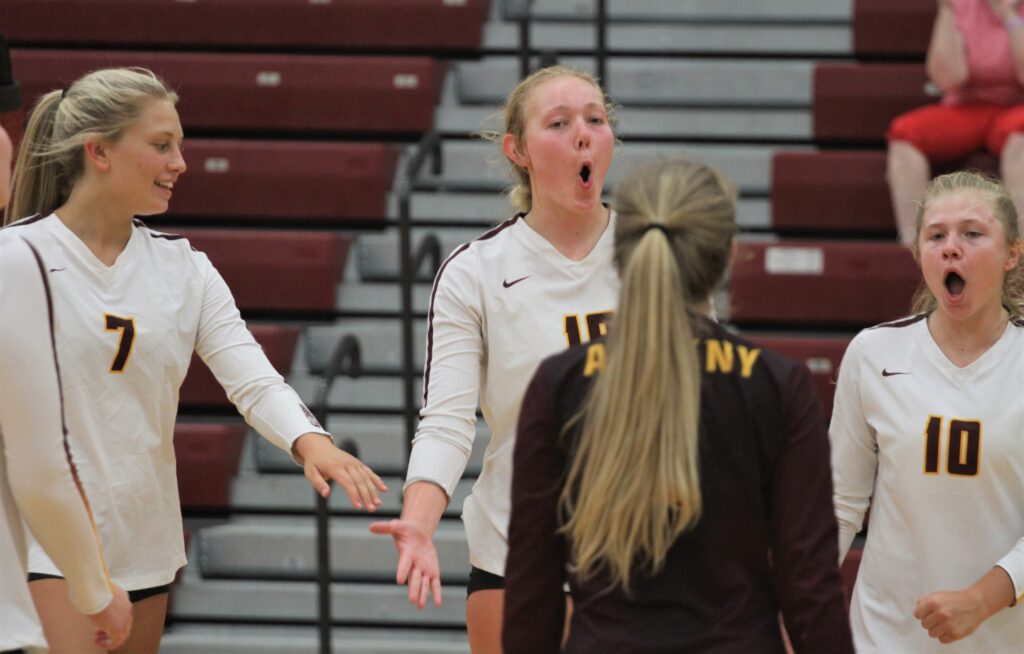 The final match of Saturday's triangular volleyball meet at Ankeny High School was the kind of battle that could be played at the Class 5A state tournament later this season.
Third-ranked Ankeny took a 2-1 lead over No. 4 Dowling Catholic before the Maroons rallied for a 25-22, 12-25, 23-25, 25-19, 15-13 victory. The Hawkettes dropped to 2-1 on the season.
"This match showed me we have depth and we're a solid unit–we just need more work," said Ankeny coach Dave Whims. "We lost to a very good team that has 11 seniors and two juniors. We are going to work on things that caused us to struggle. I think the pressure of the game created new experiences for the team they had not experienced before, like serving under pressure and passing tough serves that need to be to target and executing offensive play sets and defending different attacks."
Ankeny's Ava Reynolds pounded 18 kills in the loss. Setter Phyona Schrader had eight kills, 30 assists and 12 blocks.
Phyona's sister, Aowyn, also had eight kills. Marianna Blanco added seven kills.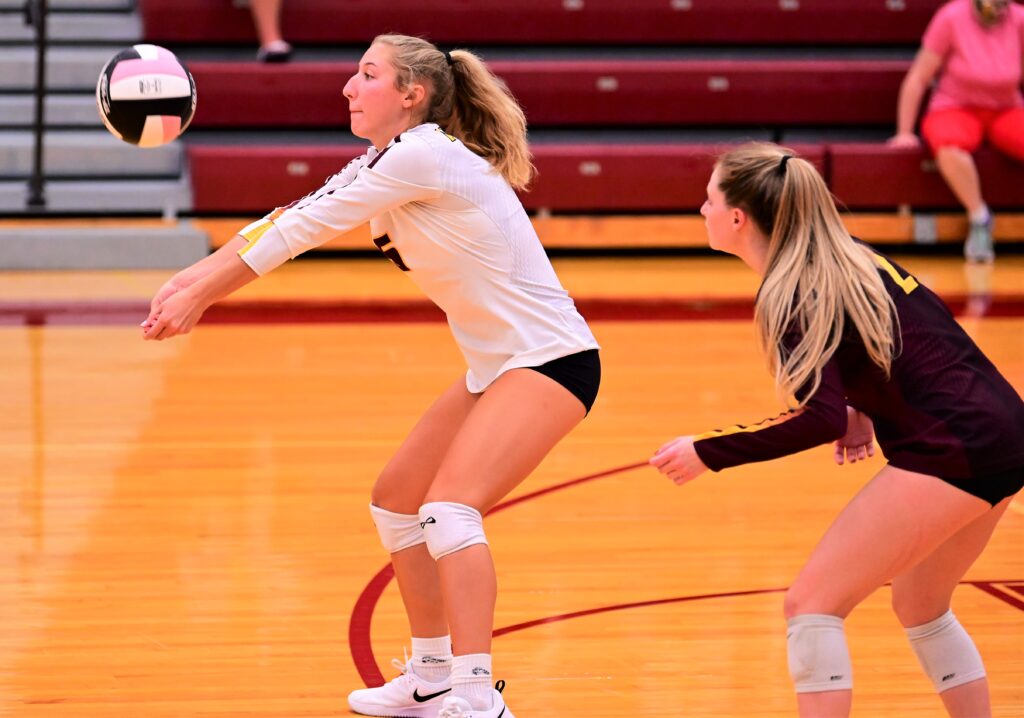 McKenna Scheib had six blocks, while Lexi Stephens racked up 13 digs. Halle Ouellette completed 21-of-22 serves and had three aces, including one to close out the second set.
Olivia Nahas had 18 kills to lead Dowling, which improved its record to 3-1. Sophia Painovich dished out 45 assists for the Maroons, whose only loss came on Tuesday at No. 8 Ankeny Centennial.
"Overall, I felt good about how we played," Whims said. "We just need to eliminate the missed serves, eliminate the serve receive mistakes and improve the pass and we will be ok. Overall, I think every player improved their skill level and the matches let them discover the necessity to improve at their position."
Earlier on Saturday, Ankeny posted a 25-18, 25-13, 25-20 win over Dallas Center-Grimes. The Fillies fell to 1-2 on the season.
Phyona Schrader had 13 kills, 15 assists and nine digs in the win. Reynolds chipped in nine kills, while Scheib added six kills and two blocks.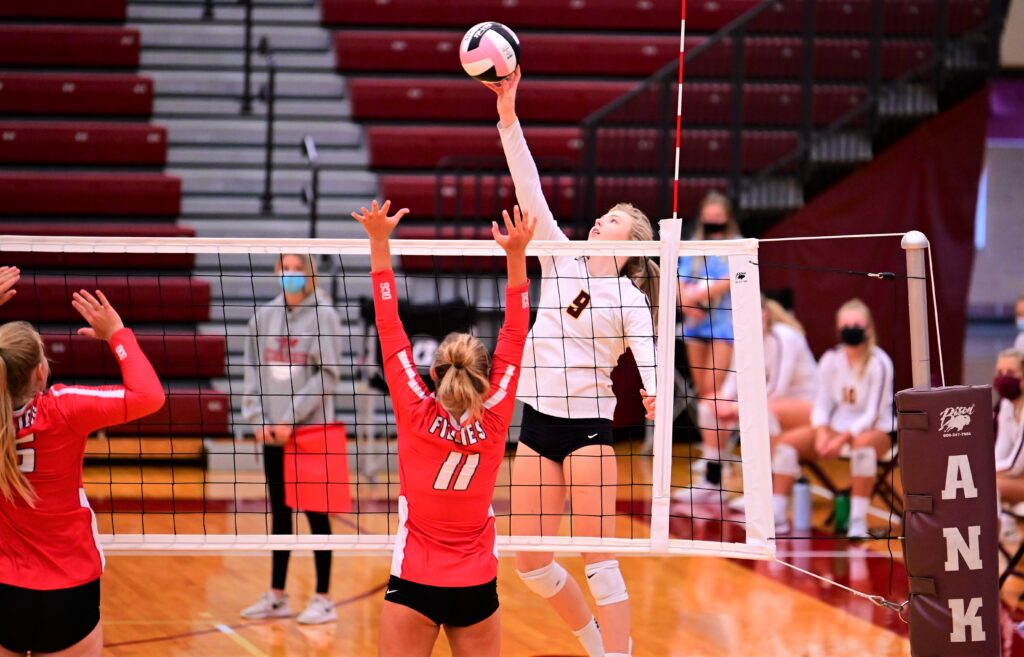 Adalyn Goodwin and Stephens each had 12 assists for the Hawkettes. Hannah Baier added seven digs and also went 16-for-16 from behind the service line.
"These two matches showed me many things about this team," Whims said. "Things we did well and can continue to use. Things we need to get better at by eliminating the mistake. The first match showed me we have great depth with many players that are able to interchange positions.
"I think this team will continue to get better. We have to remember these players have only been together for three weeks as a team–no scrimmages, no summer team camps and many are new to varsity play and they are young. I think they like the challenge of getting better, and we will see them improve throughout the season. I am excited to see how far they can go when it comes state tourney time," he added.
The Hawkettes will play at Southeast Polk (2-3) on Tuesday.