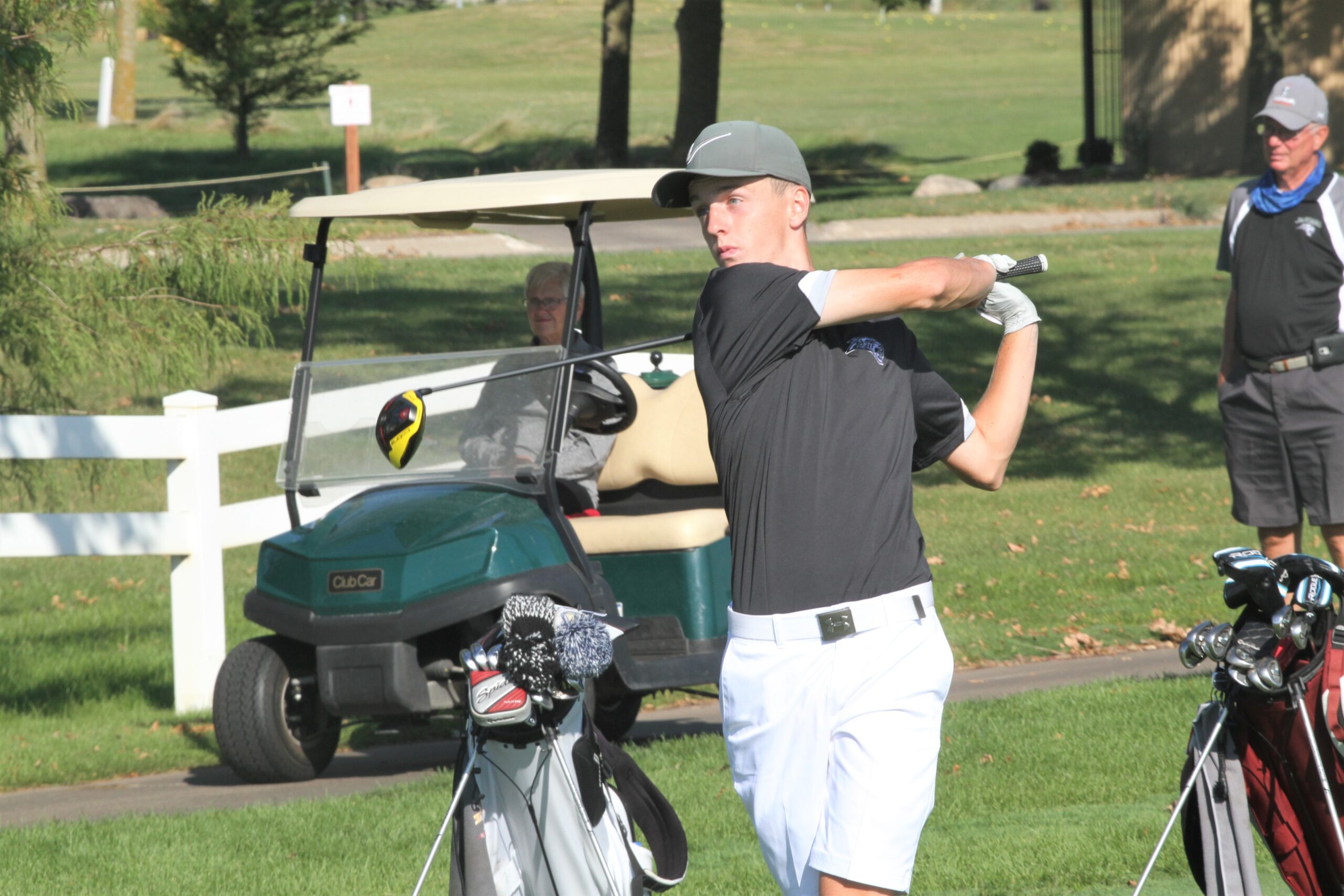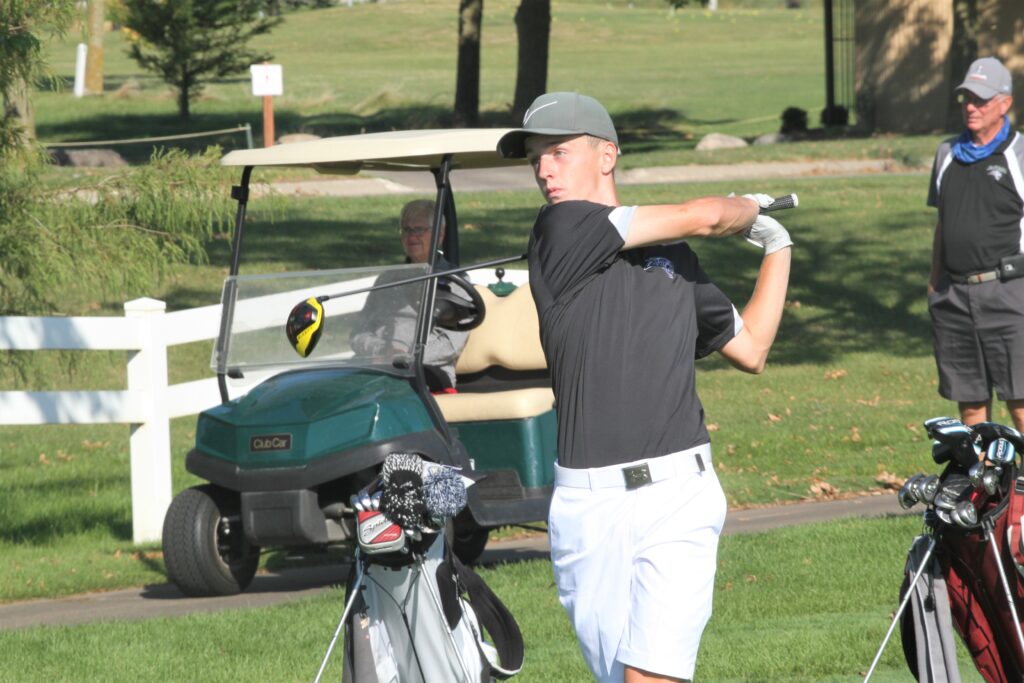 The Ankeny Centennial boys' golf team traveled to Marshalltown on Monday to play an unfamiliar course.
The Jaguars did just fine.
Centennial posted a 308-332 victory over Marshalltown in a CIML Iowa Conference dual meet at Wandering Creek Golf Course. The Jaguars improved to 2-1 in the league.
"The boys played well for a course they never saw before," said Centennial coach Rick Fee. "Jack Winkel was our top guy again shooting a solid 72, even-par score. And I was very happy with (Jonathan) Saddoris' play. He played well yet again."
Winkel earned medalist honors for the second time this season. He had a pair of bogeys on the front nine, but he also made consecutive birdies on the No. 5 and 6 holes.
Winkel later again had back-to-back birdies on the No. 13 and 14 holes.
Saddoris was the runner-up with a 76. He made two of his three birdies on the back nine.
Lawson Hachmeister had a 78 for the Jaguars. He had a pair of birdies on the front nine.
Danny Paulson and Kellen Welsch each shot an 82. Ethan King added an 85.
Caden Burke led Centennial's junior varsity squad to a victory as well. He fired an 81 that would have been the Jaguars' fourth varsity score.
"I believe the round will point us in the right direction since we have two more events this week," Fee said.
Centennial will play in the Fort Dodge Invitational on Tuesday at the Fort Dodge Country Club. The Jaguars will then visit Ames on Thursday for an Iowa Conference dual meet against the Little Cyclones at Veenker Golf Course.