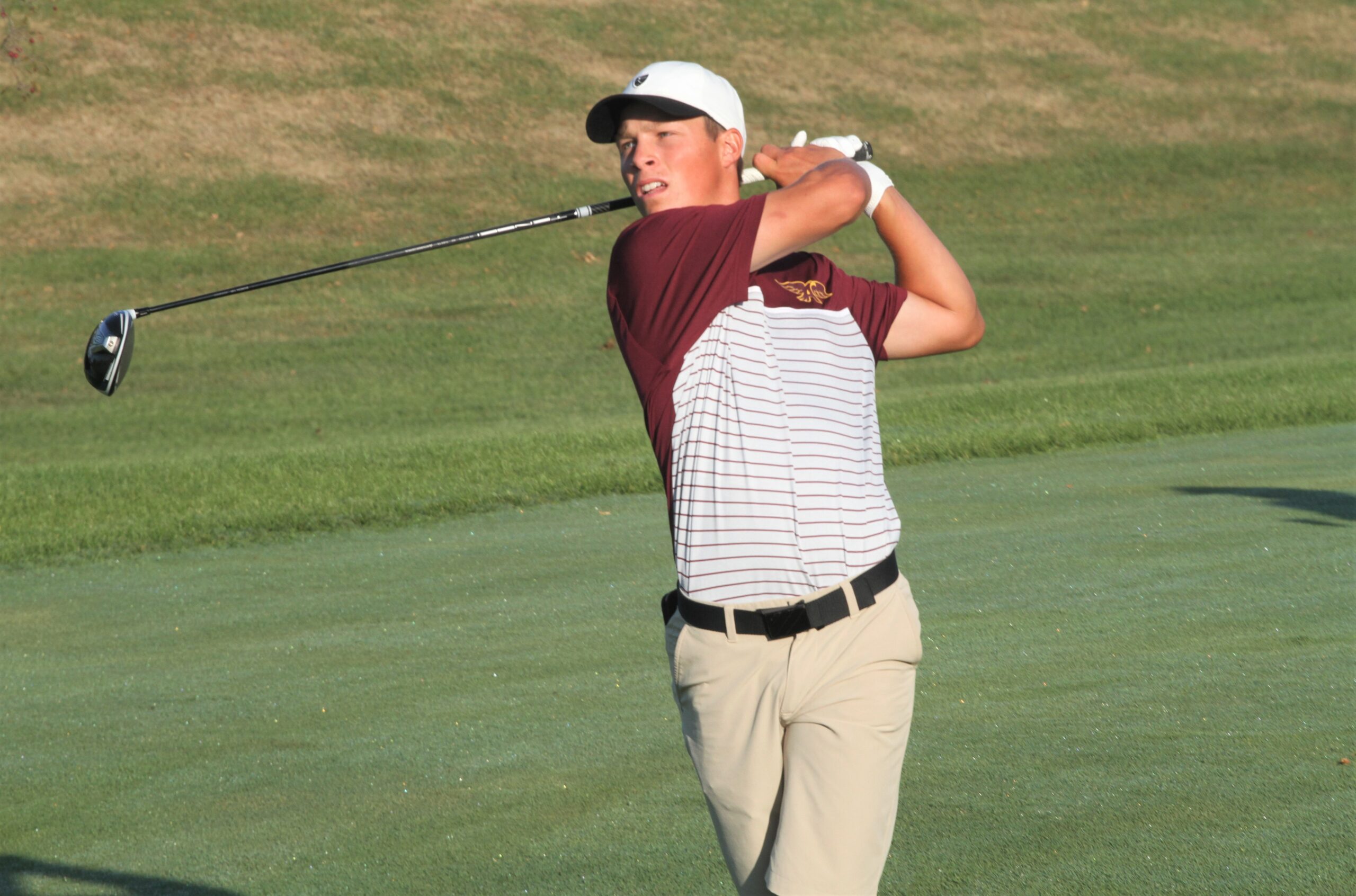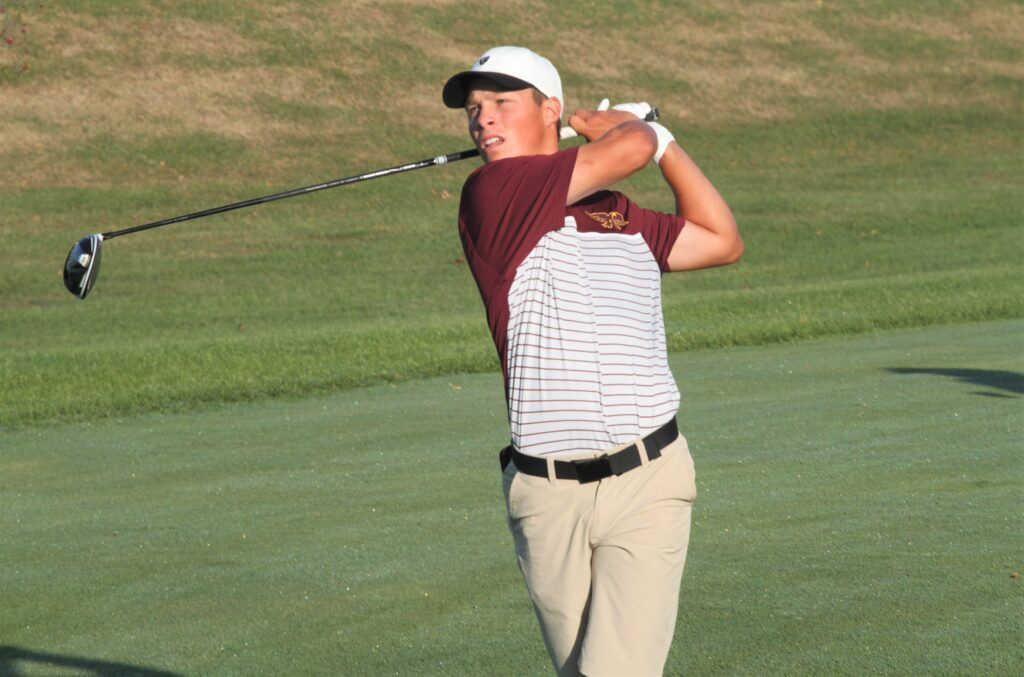 Even opposing coaches are starting to realize the potential of the Ankeny boys' golf team.
After the Hawks easily won the Fort Dodge Invitational on Tuesday, Ankeny Centennial coach Rick Fee said he thinks his team's crosstown rival has a chance to capture the Class 4A crown next month.
"Ankeny played lights out today!" Fee said. "They have the talent to take the whole thing if we can make it to the end of the year."
The Hawks shot a 292 at the Fort Dodge Country Club to finish 14 strokes ahead of defending champion Waukee. Centennial was third in the 17-team field with a 310.
"It was a great day for the Hawks," said Ankeny coach Mike Weddingfeld. "I'm really proud of the guys as they all played smart rounds and stuck to the game plan of keeping the ball in play and out of trouble. We still made mistakes and missed some shots, but I felt like we played smart golf and didn't try to do too much after a missed shot and I think that helped our scores today. These guys are capable of making birdies so they just have to accept a bogey or bad hole and realize they can earn some shots back."
Ankeny's Hunter Johnson carded a 1-under-par 70 to earn medalist honors for the third straight meet. He had three birdies on the day.
"The conditions today were pretty good overall," Johnson said. "At times the wind would pick up to keep us guessing. I absolutely love the Fort Dodge Country Club. I had a really good game plan that allowed me to be aggressive and patient. I was hitting the ball well so I knew I could be really aggressive at times."
Corbin Walker earned runner-up honors for the Hawks with a 72. Ty Roghair and Dylan Taylor each shot a 75 to place fifth and sixth, respectively.
"I think today may have been the best score we have shot at Fort Dodge during my coaching career, and I was very happy for the guys," Weddingfeld said. "Their hard work is paying off."
Ankeny's Joey Newton fired an 81. Drew Hensen added an 83.
"Our team played well. I was really happy with how we all finished," Johnson said. "Fort Dodge is not an easy course and for us to shoot 292 out there really shows how hard everyone has been working. I think we all have a few things we still need to clean up, but we all want to be peaking in October. Today gives us confidence and we enjoyed it, but will be back working even harder tomorrow. This is the last run for Dylan, Corbin, Ty, Joey and me, and we don't want to have any regrets."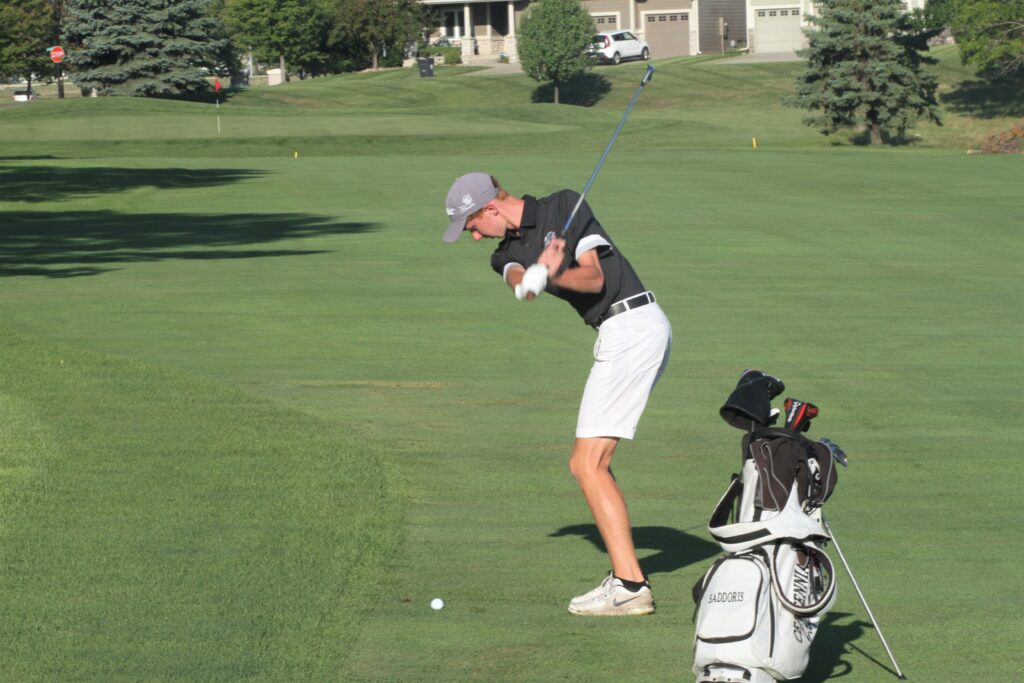 Lawson Hachmeister carded a 74 to lead Centennial. He placed fourth as an individual.
"Lawson had a great round," Fee said.
Jack Winkel placed eighth for the Jaguars with a 76, while Jonathan Saddoris was 14th with a 79. Ethan King fired an 81, Danny Paulson had an 82, and Kellen Welsch finished with an 86.
Centennial shot a 326 on the same course to win a dual meet against Fort Dodge on Aug. 20.
"The boys played better compared to the last time we played there, improving by 16 strokes," Fee said. "I am starting to see more of the team coming together. Each round there seems to be another player who comes in to post a great score. We know we can be competitive when we get four scores in the 70s, but we need to turn those into lower 70s to have a chance at winning."
The Jaguars will visit Ames on Thursday for a CIML Iowa Conference dual meet against the Little Cyclones at Veenker Golf Course. The Hawks won't play again until Sept. 9, when they host the Ankeny Invitational at Otter Creek.