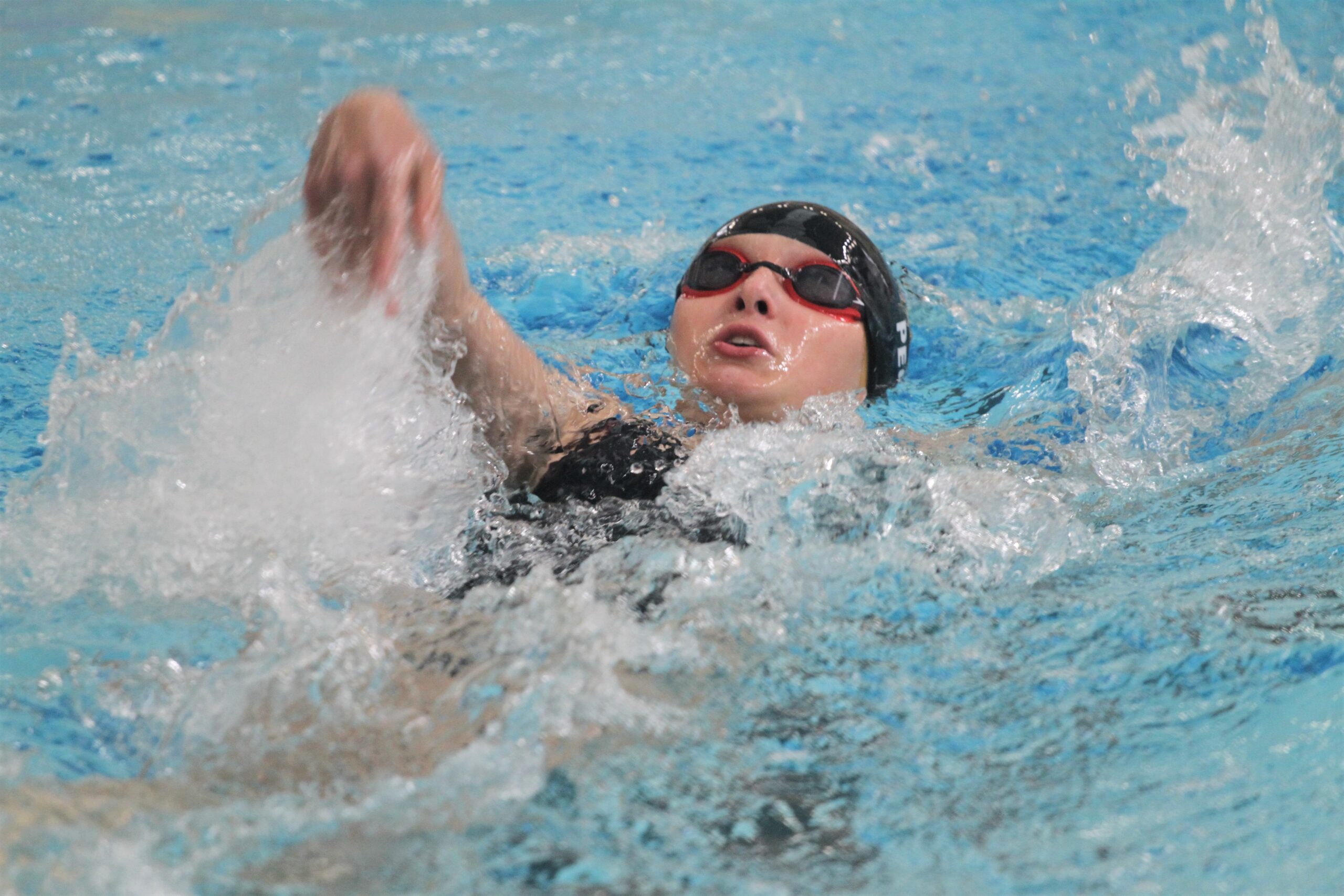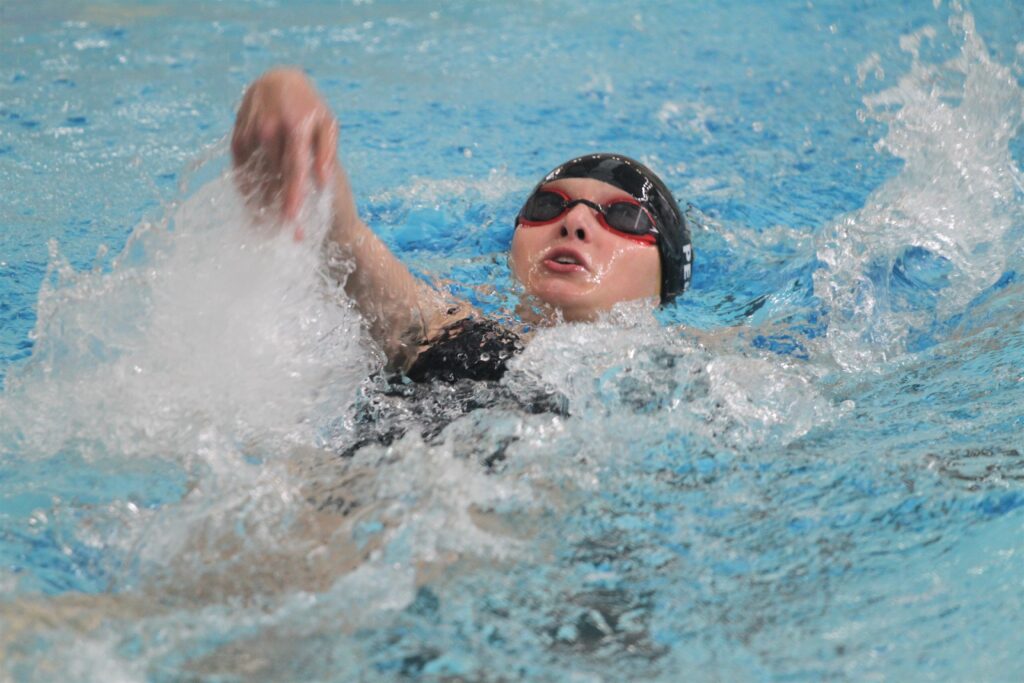 The Ankeny girls' swimming team may not have some of the elite talent that has been a part of the Hawkettes' roster over the last few seasons.
Ankeny, though, still has plenty of depth.
The Hawkettes relied on a team effort to post a 102-84 victory over Johnston in a season-opening dual meet on Tuesday at Summit Middle School.
"We knew that most of Johnston's team would be returning this year and would provide us with a great opening competition. We weren't disappointed," said Ankeny coach Michelle Stout. "Some of the strategies we knew would be important included scoring both relays in the top three and finding a way to score all three girls in individual events. We outscored Johnston in 10 of 12 events while winning five of them. It was a 100 percent team effort."
Ankeny opened the meet with a victory in the 200 medley relay. The foursome of Alexis Henning, Anja Peck, Caroline Walker and Josie Parton posted a time of 1:54.03.

Peck later won the 100 breaststroke in 1:10.80. She also finished third in the 200 individual medley in 2:20.62.
Parton, meanwhile, took third in the 100 freestyle in 57.04 seconds.
"Right now, with all the changes and uncertainty we are all facing (due to COVID-19), I was proud of the passion, heart and determination this team showed," Stout said. "Josie and Anja are both freshmen, and they contributed with great individual and relay swims."
The Hawkettes won the 200 freestyle relay in a time of 1:42.49. That team consisted of Mia Pearson, Henning, Rachel Rolow and Maddie Carleton.
Rolow won the 200 IM in 2:16.38. Carleton captured the 500 freestyle in 5:20.38 and placed second in the 200 freestyle in 2:00.40.
Henning was the runner-up in the 50 freestyle in 25.48. She was edged out by Johnston's Abby Rastetter, who was clocked in 25.26.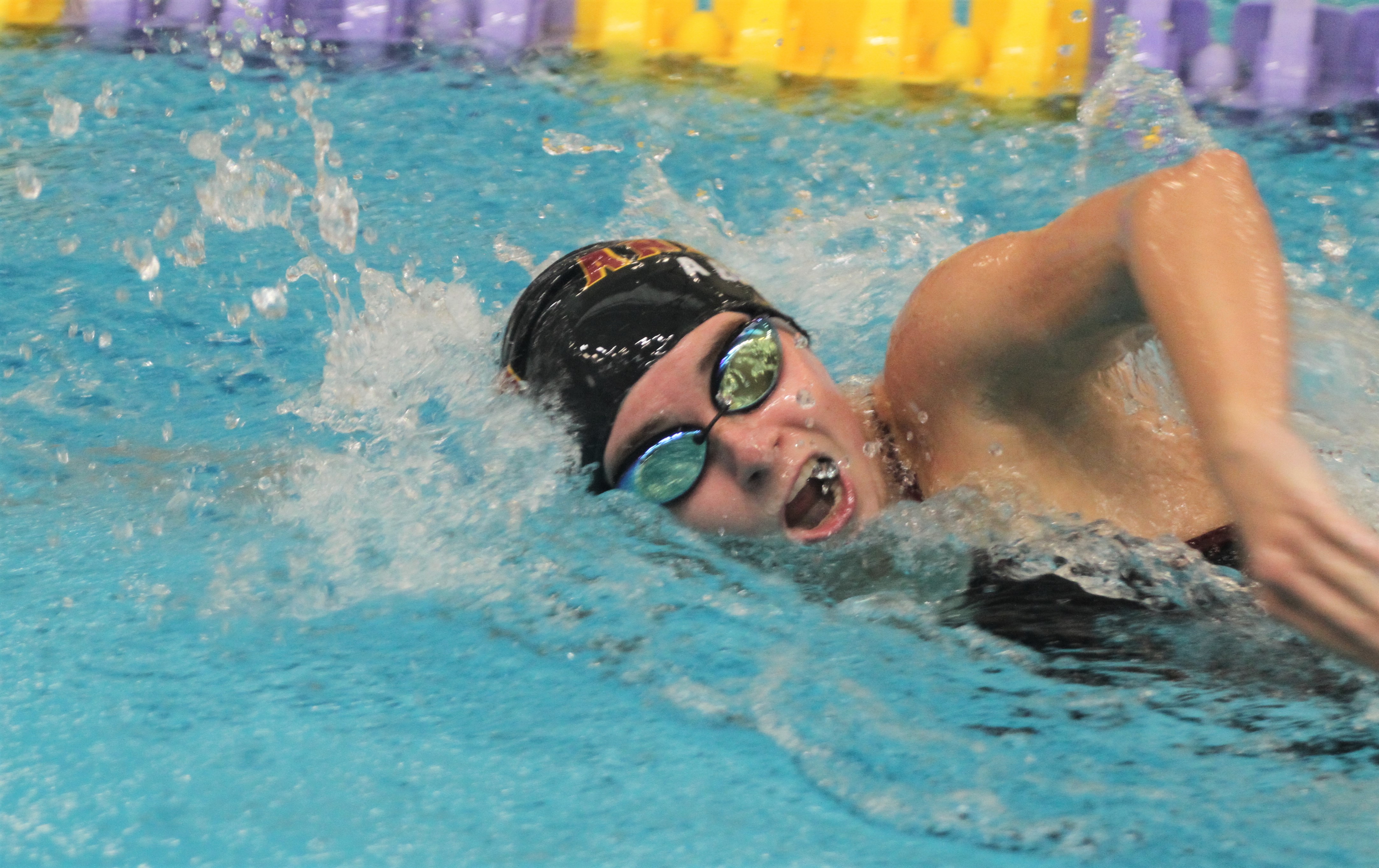 Walker was second in the 100 butterfly, losing another close race. Johnston's Brooklynn Kaster posted a time of 1:03.00, while Walker was clocked in 1:03.64.
Also placing second were Pearson in the 100 freestyle (56.10), Sydney Madetzke in the 500 freestyle (5:45.05) and Abbi Brown in the 100 backstroke (1:02.71).
Ankeny also got a runner-up finish from Erica Peters in the diving event. She finished with 272.10 points.
"Erica was close to her season-best score from last year," said Ankeny diving coach Mandy Parton. "Dasha Toth had a personal-best score (of 255.70 while placing fifth). And Hannah Kolars performed two new dives tonight (while placing sixth)."
The Hawkettes will travel to Ottumwa on Tuesday for a dual meet against the Bulldogs before hosting Newton in their home opener on Sept. 10.