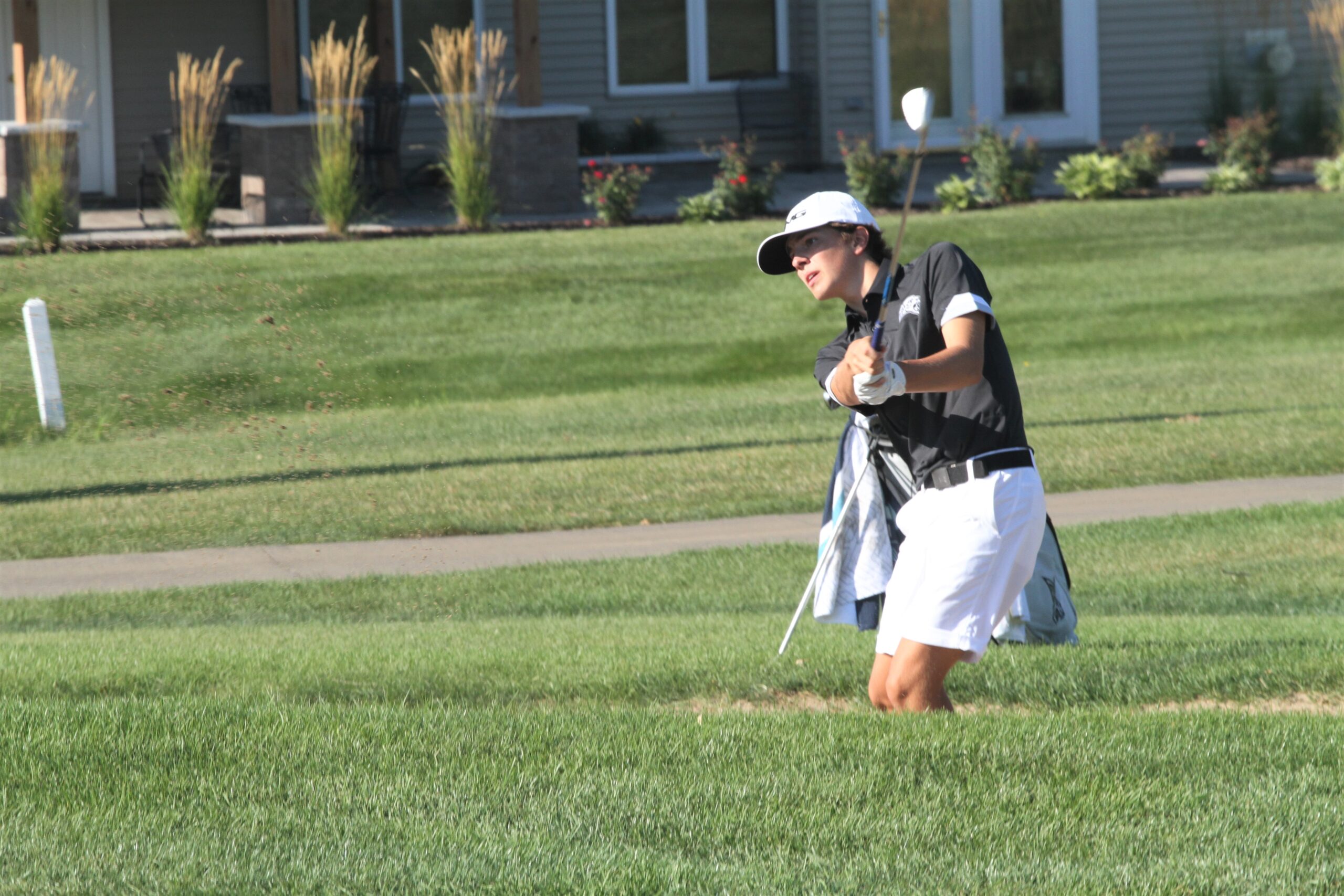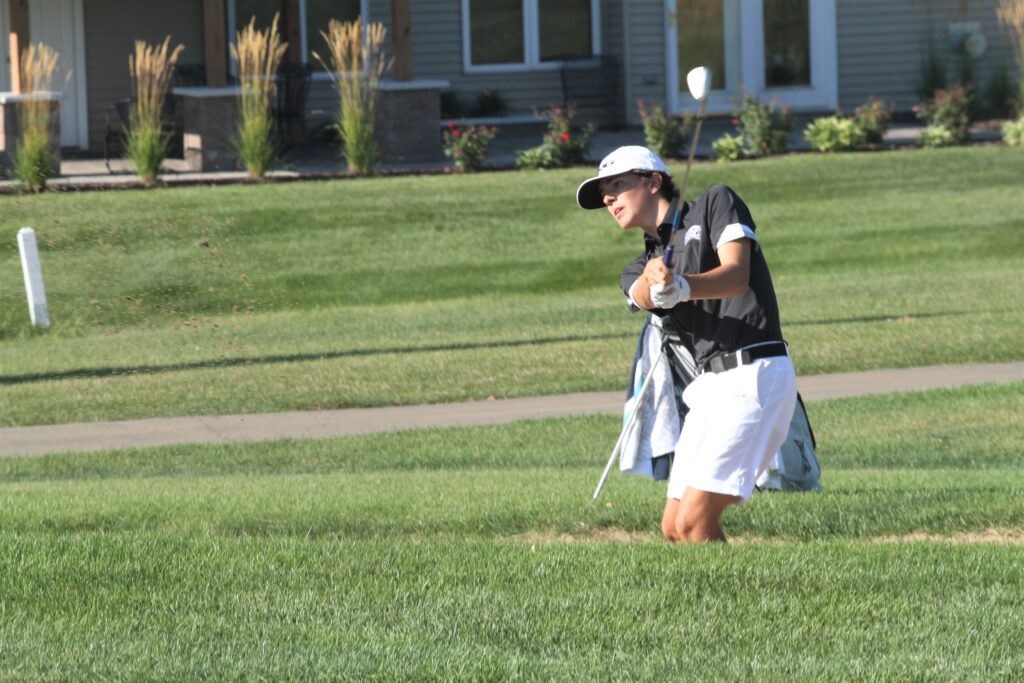 A windy day led to some high scores on Thursday in the Ames Quadrangular at Veenker Golf Course.
The Ankeny Centennial boys' golf team placed second in the four-team field with a 329, the Jaguars' highest score of the season. Ames won the meet with a 323.
"The wind was up a bit, but the boys didn't play to the ability I know they could have," said Centennial coach Rick Fee, whose team was playing its third meet in four days. "We played a lot of golf this week so the boys may have been a little tired, and a long weekend will be good for them."
Johnny Saddoris placed third with a 79 to lead Centennial. Jack Winkel was fifth with an 80.
Ethan King took eighth for the Jaguars with an 84, and Lawson Hachmeister finished ninth with an 86. Danny Paulson and Kellen Welsch each carded an 87.
Grant Greazel of Marshalltown shot a 77 to earn medalist honors. Sam Vertanen of Ames was the runner-up with a 78.
Centennial will compete in the Ankeny Invitational on Wednesday at Otter Creek Golf Course.
"That's the only event we have next week," Fee said. "Otherwise, we will be spending most of our time on the range and putting green fixing some of our issues from today. There are always going to be rough days, but learning from our mistakes and becoming better is part of the process–especially when you have a team as young as us."