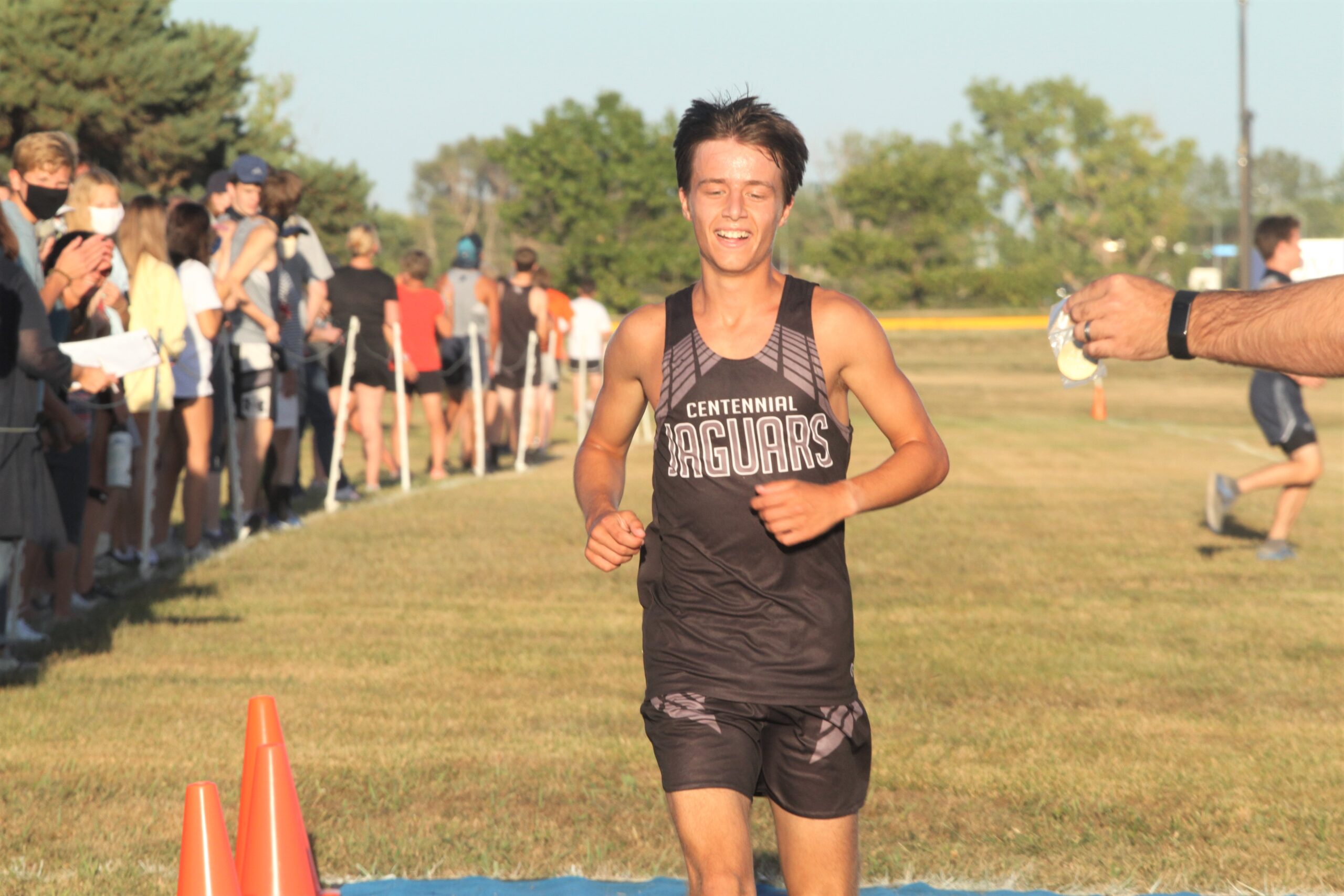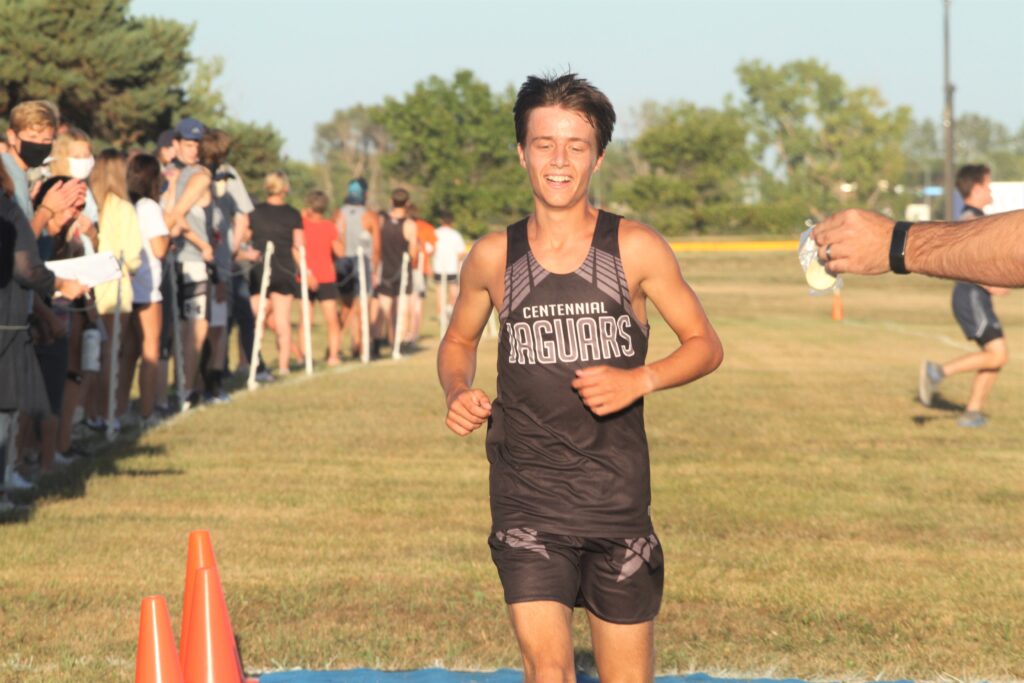 The Ankeny Centennial boys' cross country team was 15th in the Class 4A preseason rankings.
The Jaguars may have been underrated by the Iowa Association of Track Coaches.
Centennial opened its season on Thursday with an impressive victory over four other teams at DMACC. The meet was part of the Kirk Schmaltz Invitational that was hosted by Ames.
The Jaguars placed five runners in the top eight and finished with 21 points. Ankeny was a distant second with 74 points, edging No. 12 Southeast Polk by six points.
"This is the way we wanted to start off the season," said Centennial coach Chad Fickbohm. "This gives the guys the boost of confidence to get the season rolling."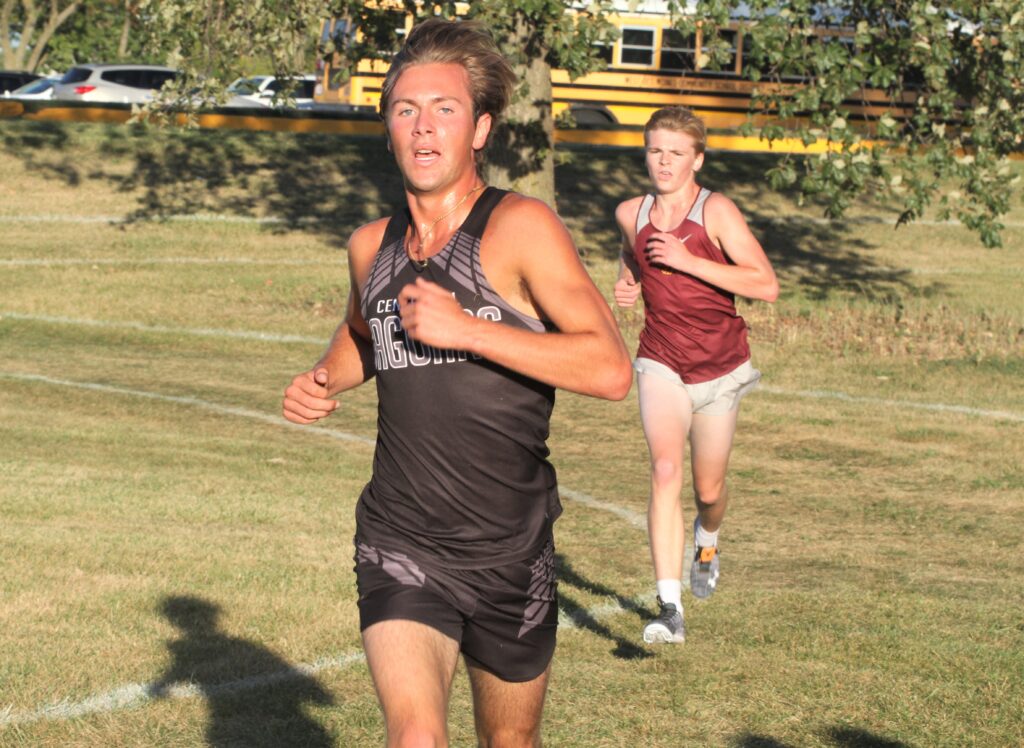 Centennial was led by Gabriel Vicker, who showed that he may have been overlooked as well in the preseason rankings. Vicker, who was not listed among the top 30 runners in Class 4A, easily won the 5K race in a time of 16:26, finishing 24 seconds ahead of Des Moines Roosevelt's Jaxson Plumb.
The boys' field included Chase Bartlett of Southeast Polk, who was 13th in the latest rankings. He placed ninth in 17:24.
"This is just a completion from my freshman to senior year," said Vicker. "This is my last race at DMACC. My freshman year I managed to take the win, and today I was just thinking, 'You know what, this is full circle.' I'm just really happy."
Connor Cunningham placed third for the Jaguars in 17:01. Kade Christensen was fourth in 17:06, Nate Jones took fifth in 17:13, Karsten Peters was eighth in 17:22, Tyler Schermerhorn placed 10th in 17:34, and Cooper Majors finished 11th in 17:36.
"I don't know what our team total was, but we're going to be really happy with that–having five guys in the top eight," Vicker said. "I can't wait to see what coach has to say in response. We had a goal at the 2 1/2-mile mark that everybody was going to surge, and from what I've heard every single one of our guys went out and they just surged and really took control of the race."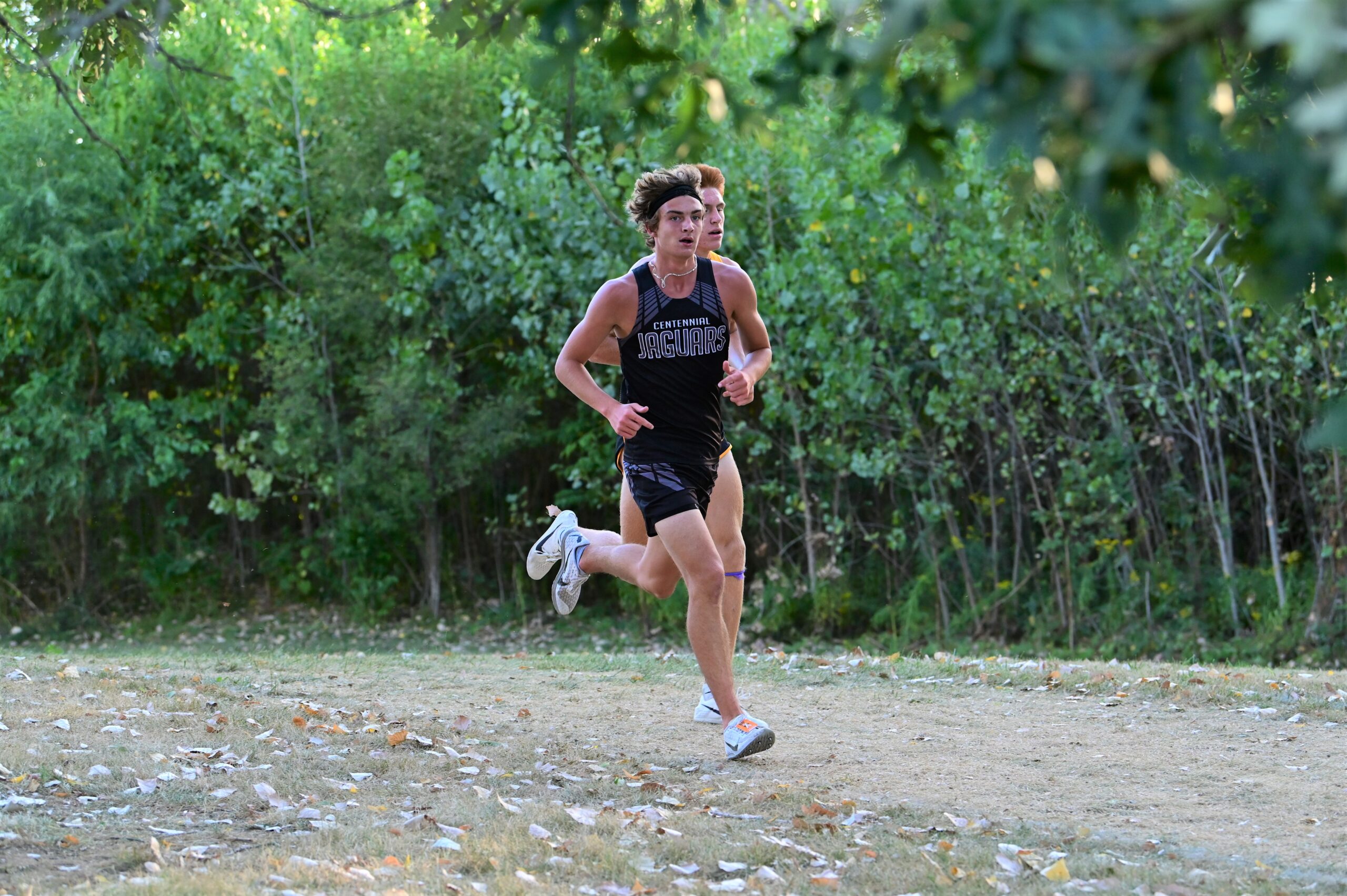 Vicker, Cunningham and Jones all qualified for the state meet last year as individuals. On Thursday, the Jaguars looked like a team that could make some noise at Fort Dodge in late October.
"It was great to see Gabriel race relaxed and Connor, Kade, Nate and Karsten just behind him and followed by Tyler and Cooper," Fickbohm said. "It was just an outstanding start. They know this is a crazy season where they have to take advantage of every race and they are very motivated to make the most of every opportunity."
Ankeny, meanwhile, was paced by the duo of Cael Cox and Andrew Poock. Cox placed sixth in a time of 17:15 and was followed closely by Poock, who took seventh in 17:17.
"I'm not satisfied with what I did, but I trust the training of coach (Jon) Lindaman," Cox said. "He has us peak at the end of the year."
Truman Patterson placed 18th for the Hawks in 17:57. Levi Hill was 19th in 17:59, Paul Erredge placed 24th in 18:31, Christian Rathje was 25th in 18:32, and Alex Cox finished 27th in 18:40.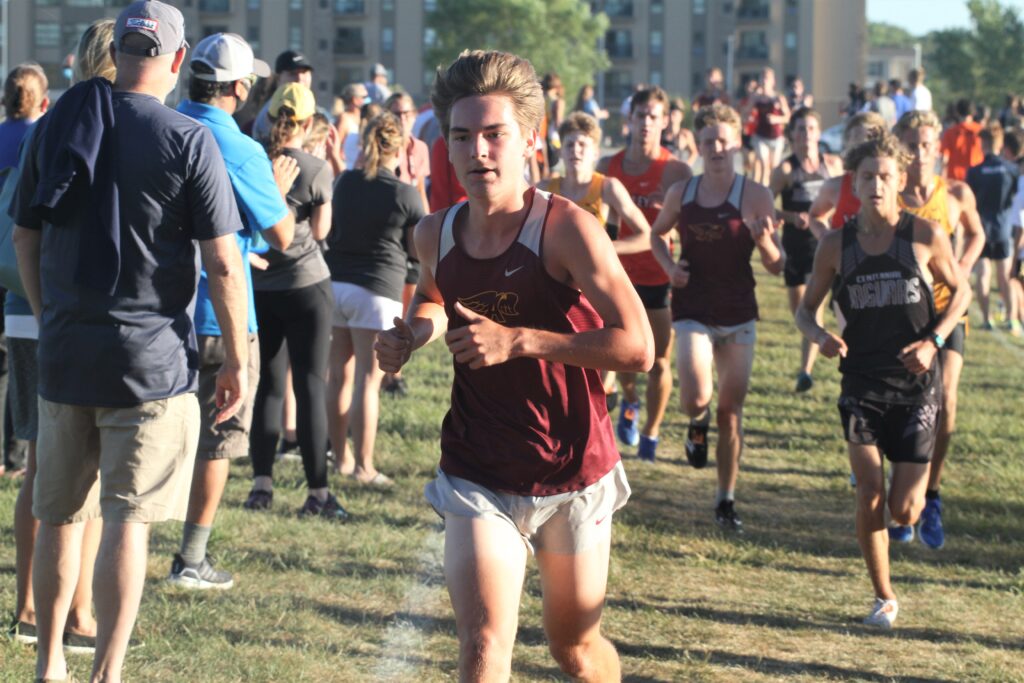 "We had some good races today, but overall coach mentioned that we looked way too comfortable at the end," Cox said. "So we've just got to be more assertive at the beginning of the race and the middle of the race. We have to not be afraid to get tired."
Cox said the Hawks adjusted their training schedule after last week's meet at DMACC was cancelled due to the excessive heat.
"We switched things up and had three hard days last week," he said. "We're hoping those will pay off at the end of the year."
Both Ankeny and Centennial will compete in the Marshalltown Invitational on Thursday at Marshalltown Community College. Cox is looking forward to the chance to run against the Jaguars again.
"They looked really good today. Kudos to them," he said. "I know they've been working hard throughout this quarantine. We're just glad we got the opportunity to compete, and we can't wait to compete with them some more as this season progresses."