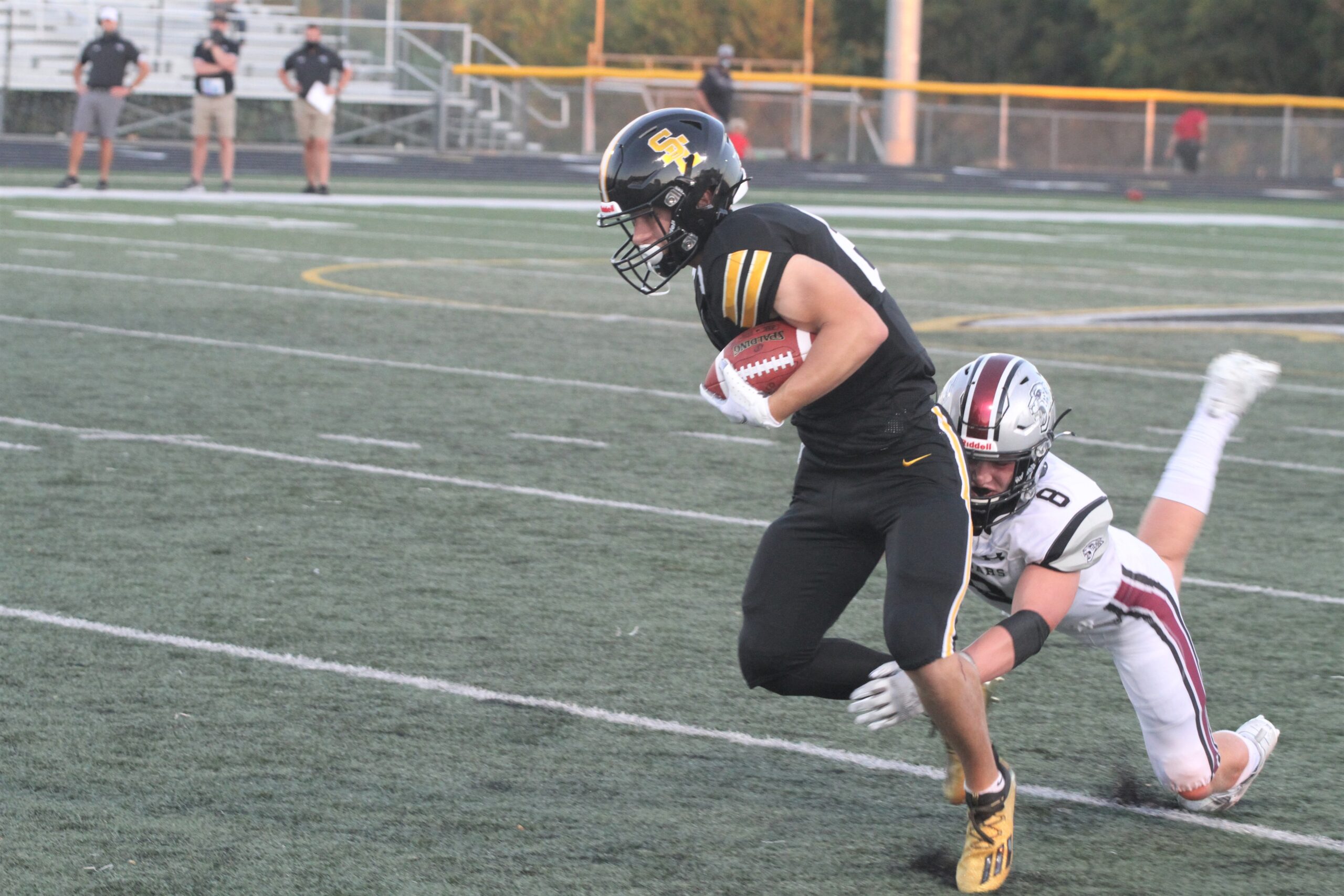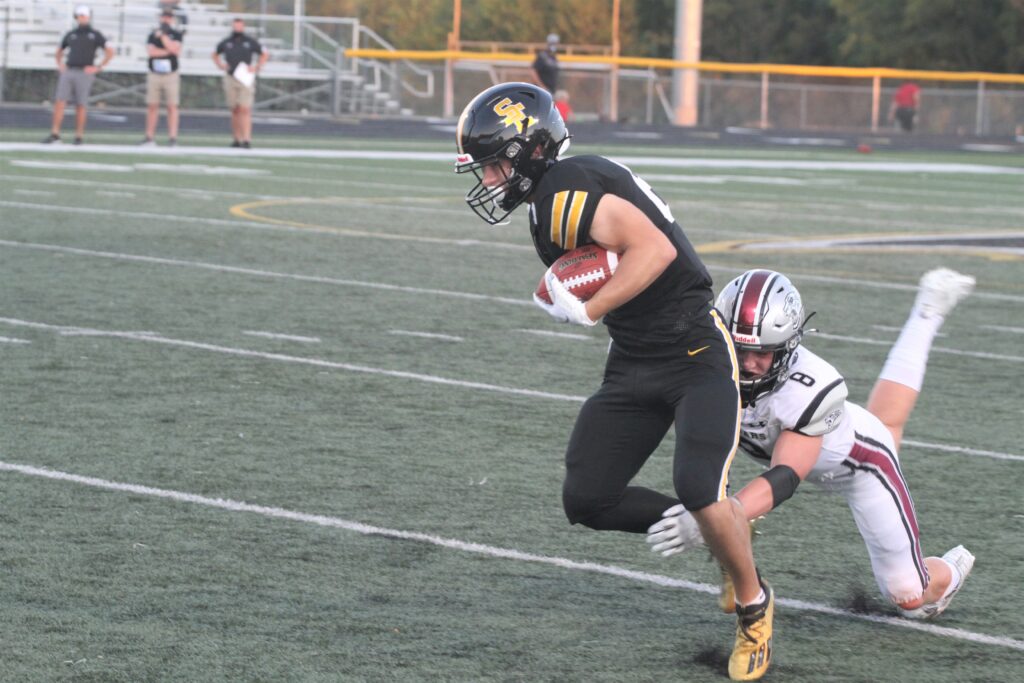 The Ankeny Centennial football team was looking to bounce back from a season-opening loss to second-ranked Ankeny.
A trip to Pleasant Hill to face No. 4 Southeast Polk on Friday wasn't what the Jaguars needed.
Titus Christensen rushed for 164 yards and three touchdowns as the Rams rolled to a 29-0 victory in their home opener. They improved to 2-0 on the season under coach Brad Zelenovich.
"Southeast Polk is a great team," said Centennial co-head coach Ryan Pezzetti. "They're another top team in the state, no doubt about it. They have great talent and great coaches. They got off (to a lead) on us right away, and we just never really got going."
Centennial (0-2) was held scoreless for the first time since the 2015 season, when the Jaguars dropped a 37-0 decision at Southeast Polk. The Rams outgained Centennial by a 370-95 margin.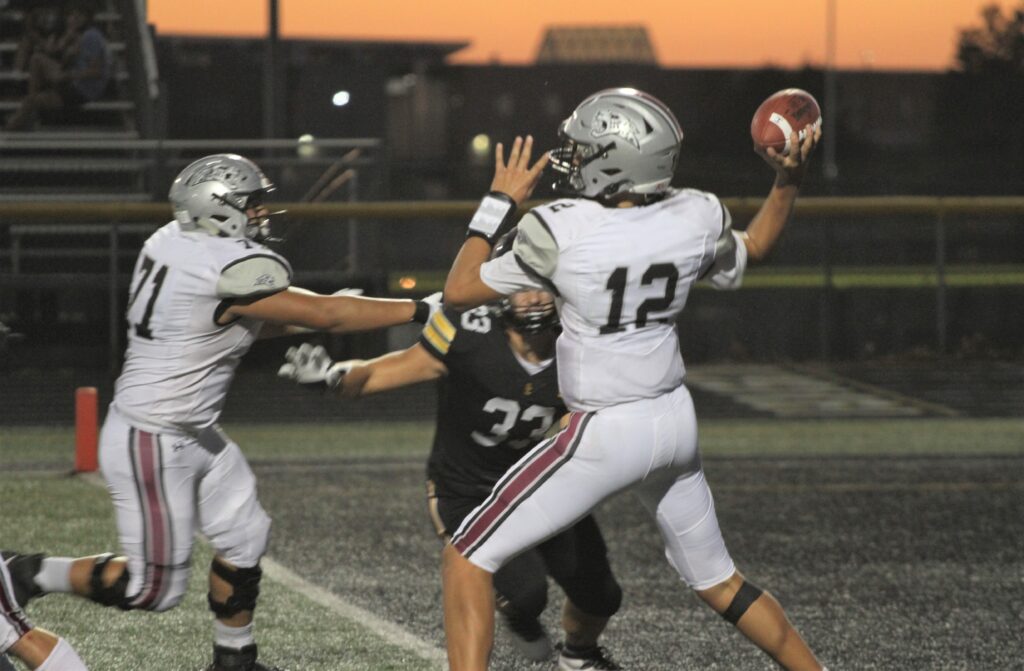 The Jaguars have yet to score an offensive touchdown in two games.
"We had some things going a little bit at times, but we just couldn't finish drives like we were hoping we could," Pezzetti said.
Centennial quarterback JJ Kohl completed 17-of-30 passes for 94 yards, but he was also sacked several times. Those losses resulted in the Jaguars finishing with just 1 rushing yard on 22 carries.
The Rams, meanwhile, piled up 253 yards on the ground. Christensen dashed 59 yards for a touchdown on the game's second play from scrimmage.
On Southeast Polk's next possession, Christensen scored again on a nifty 9-yard run around left end. He appeared to be surrounded in the backfield by Centennial's defense, but made a sharp cut and found his way to the end zone.
The Jaguars finally got a defensive stop on Southeast Polk's third possession, but the Rams then punted and downed the ball on Centennial's 1-yard line. That led to a safety three plays later when Tyler Johnson was tackled for a loss.
Early in the second quarter, Christensen scored his third touchdown on a 19-yard run. It came on a fourth-and-4 play and gave Southeast Polk a 22-0 lead.
The Rams' final touchdown came midway through the second quarter, when Xavier Nwankpa raced 74 yards down the left sideline. Nwankpa, a junior, is one of several Division I prospects on the Southeast Polk roster.
Junior quarterback Jaxon Dailey is another high-major recruit. He went 8-of-14 through the air for 117 yards, completing passes to eight different receivers.
Pezzetti was encouraged by his team's performance in the second half, especially on defense.
"I thought we played great defense," he said. "We shut them out the second half, but being down 29-0 at the half, that was an uphill battle."
Centennial's Carter Cahill ran six times for 21 yards. Peyton Goode caught five passes for 41 yards, while Isaiah Sterns had five catches for 26 yards.
"There were parts of us where I think we did improve, but there are some other areas where we're still behind," Pezzetti said. "We just have to keep working hard to get better."
The Jaguars will host No. 10 Waukee (1-1) in their home opener on Friday. The Warriors are coming off a 21-17 upset over Ankeny.
Centennial's remaining schedule includes games against Ames and Des Moines Roosevelt–two teams that could be shut down for the season if their respective school districts move completely to online classes due to COVID-19 concerns.
"It's a day-by-day thing," Pezzetti said of the 2020 season. "Right now we're going to focus on Waukee and hopefully get better in the process."