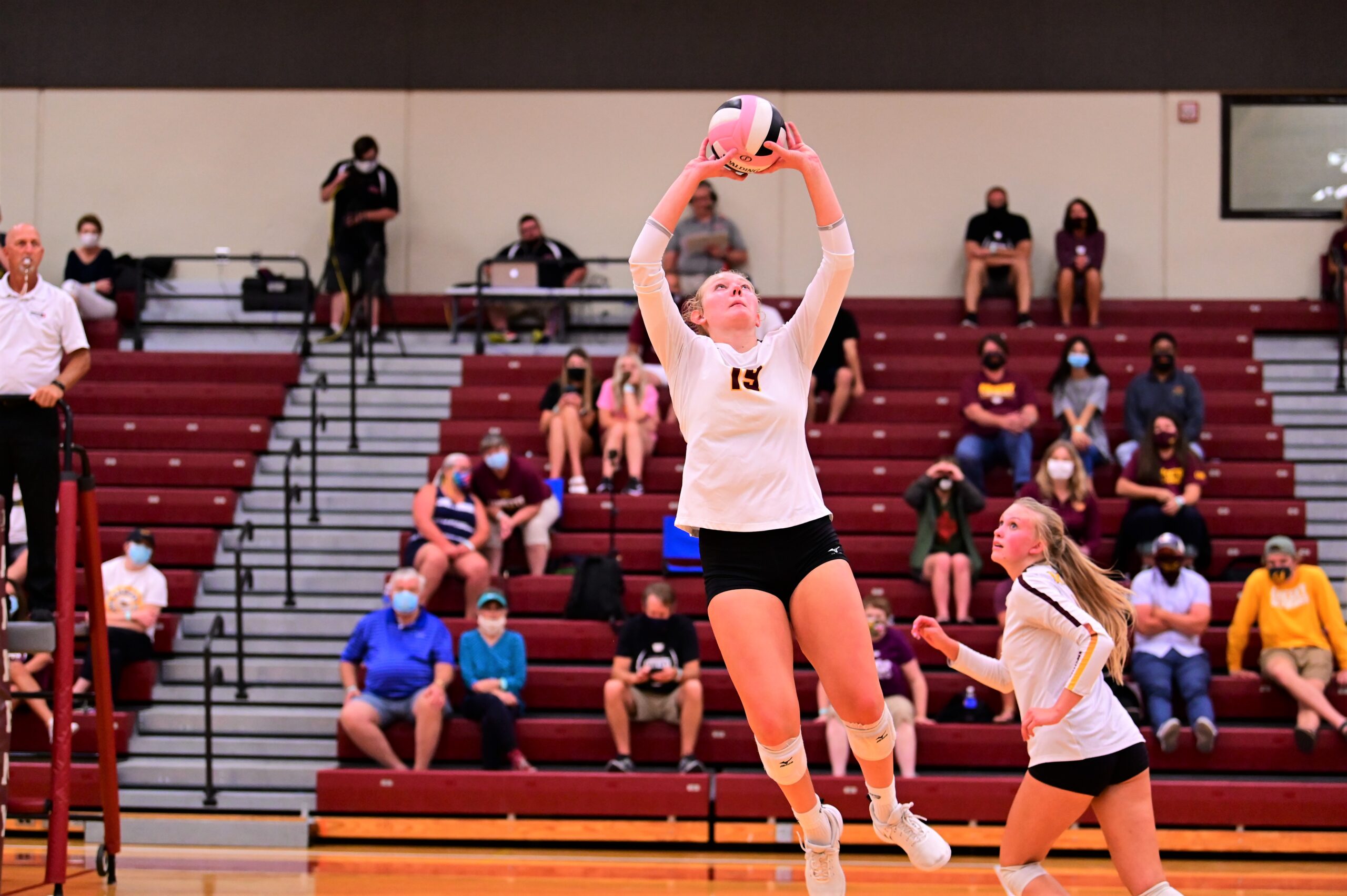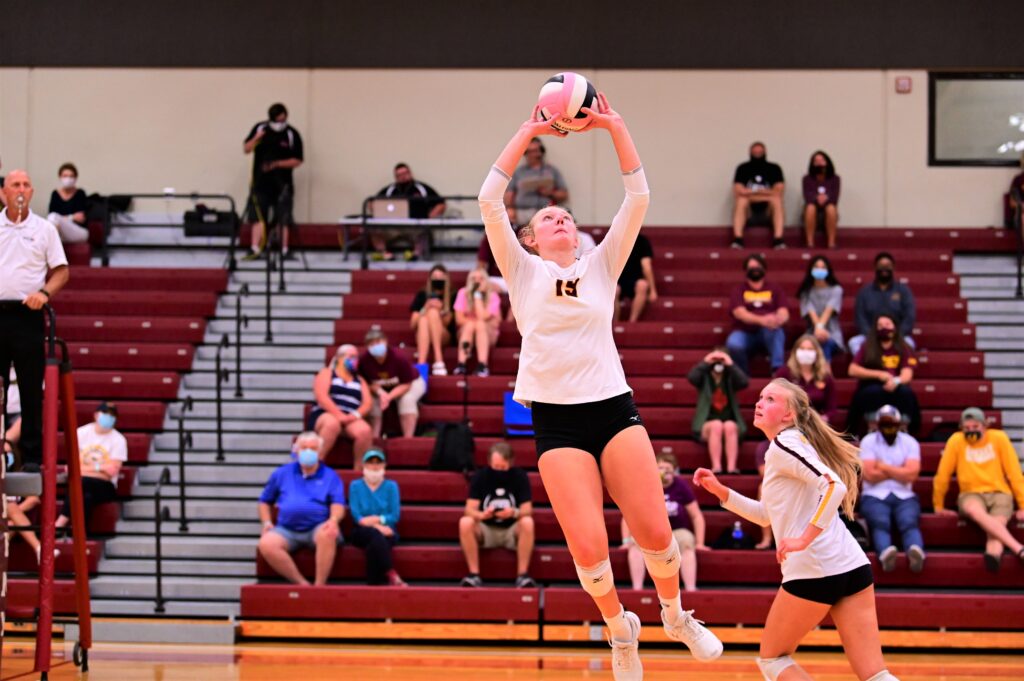 Ankeny volleyball coach Dave Whims wasn't concerned about wins and losses heading into Saturday's quadrangular tournament at Valley.
Apparently, his players were.
After losing a three-set match to fifth-ranked Dowling Catholic, the No. 8 Hawkettes bounced back with a pair of impressive victories. They swept both No. 1 Valley and No. 7 Waukee to raise their record to 5-2 on the season.
"We had to play three of the top teams in the area one right after the other, and that made for a tough mental and physical day," said Whims. "We needed to be ready to play the entire day. I thought we got stronger and more confident as the day progressed, which is always good to see. Hopefully, we are bonding and finding our identity as a team."
The Hawkettes opened the tournament with a 25-17, 12-25, 15-11 loss to Dowling. It turned out to be the de facto championship match as both teams went on to defeat Waukee and Valley in the round-robin event.
Olivia Nahas had seven kills for the Maroons (7-1), who also won a five-set match against Ankeny on Aug. 29.
"We struggled to maintain our energy and consistency in the first set, but then the girls found their stride in the second," Whims said. "The third set was a tough loss."
Ava Reynolds led Ankeny with eight kills. Phyona Schrader had seven kills and 22 assists, McKenna Scheib also had seven kills, and Aowyn Schrader added six.
Lexi Stephens racked up 13 digs, while Hannah Baier contributed 10. Baier also completed all 13 of her serves and had two aces.
"The most important thing was to see how they would respond to the setback since we had to play Valley next," Whims said.
The Hawkettes responded in a big way, posting a 25-22, 25-15 victory over Valley. The score was tied at 16-16 in the first set before Ankeny took control of the match.
"We forged ahead on a few tough serves and well-placed hits down the line," Whims said. "In set two we broke out on top and controlled the set from start to finish. This young group of girls is getting better by communicating, giving more effort, adjusting to situations and playing together."
Reynolds and Aowyn Schrader each had five kills in the win. Scheib added four kills, three blocks and went 9-for-9 from behind the service line.
Phyona Schrader had 14 assists and 10 digs. Maddie Foels added six digs and two aces.
The Tigers are off to a 1-2 start despite boasting one of the state's best players in junior Hayden Kubik, who will follow her sister, Madi, to the University of Nebraska.
"We were able to hold the momentum in the second set," Whims said. "Obviously, Hayden is one of the best hitters in the state and she's going to get some great kills, but we didn't let that affect our mindset or our confidence in the match."
Ankeny then closed out the tournament with a 25-15, 25-13 win over Waukee (2-2). Baier led the way with five kills and five digs.
"We were able to run a good effective offense and played strong defense," Whims said. "We have a group of girls that are really great teammates. They push one another and support one another at the same time."
Phyona Schrader had 14 assists and two aces in the win. Stephens added six digs.
Ankeny will play at Johnston (1-1) on Tuesday. The Hawkettes were originally slated to play at Des Moines North, but that match was cancelled after Des Moines Public Schools suspended all activities when it elected to go to online classes beginning this week.