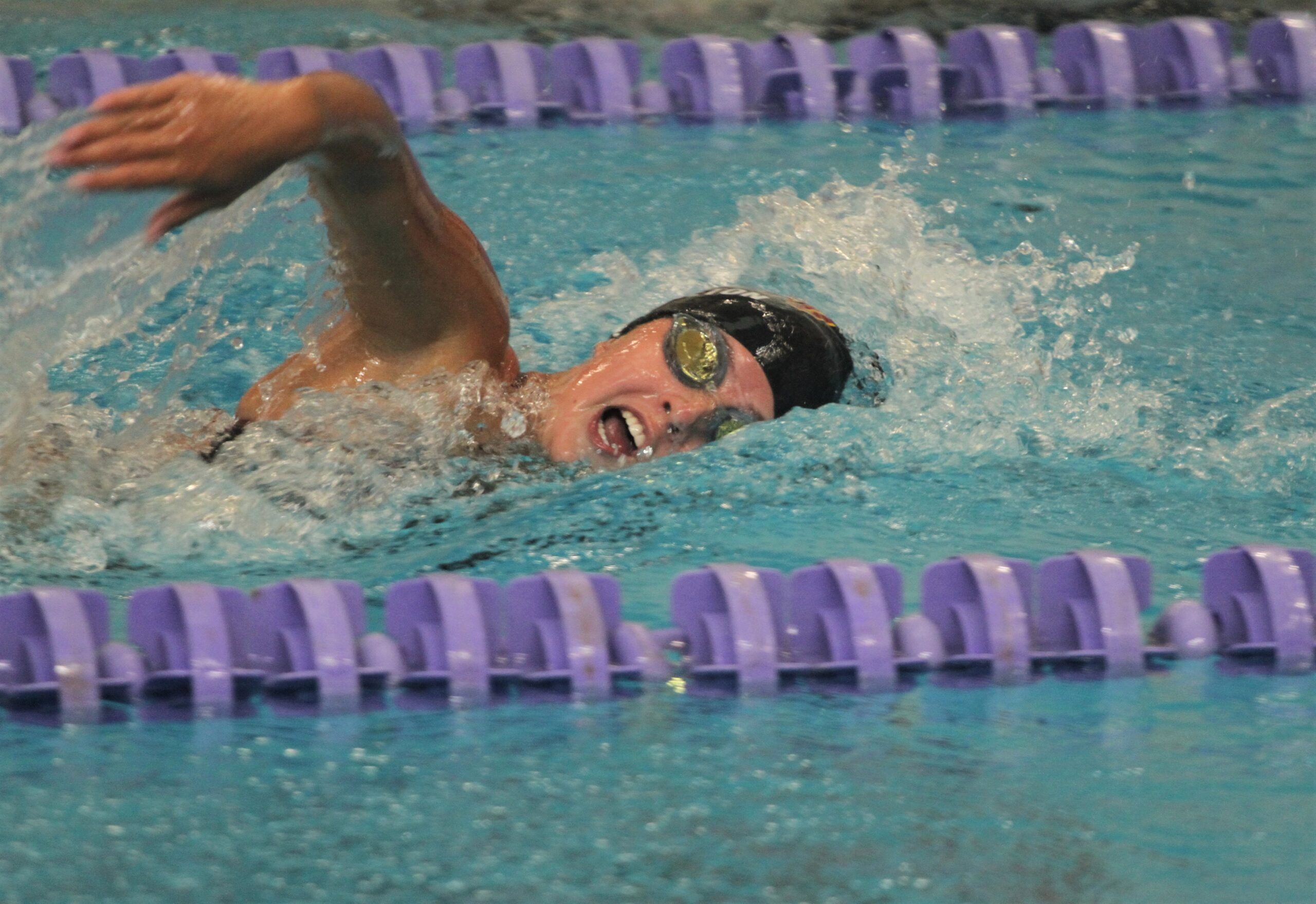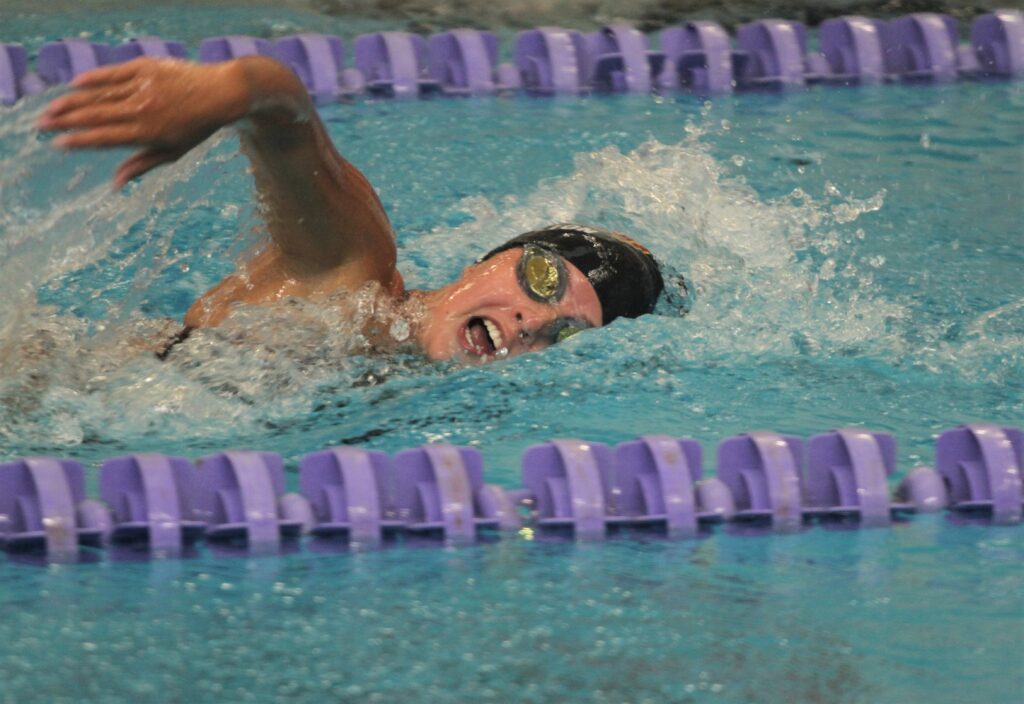 Junior Maddie Carleton helped the Ankeny girls' swimming team to a 102-84 victory over Johnston in a dual meet on Tuesday at Summit Middle School. She won the 500 freestyle in a time of 5:20.38 and placed second in the 200 freestyle in 2:00.40.
As a sophomore, Carleton helped the Hawkettes to a third-place finish at the state meet. She placed sixth in the 500 freestyle, setting a school record of 5:04.93 during the preliminaries, and finished ninth in the 200 freestyle.
Here is some inside info on Carleton:
How is the season going thus far?
Really good! The team and coaches have been putting in a lot of good work recently. I'm seeing some big improvements in the team as a whole.
Were you happy with your times at Johnston?
There is definitely room for improvement heading forward, but overall, given that it was the first meet of the season I'm pleased with the results.
What did you think of your team's performance?
I was really impressed with the team's overall performance at Johnston and during training. The team has been working hard all season, and I'm really proud of everything we've accomplished so far.
How difficult has it been to follow the COVID-19 safety guidelines?
The new safety guidelines have definitely posed some challenges, but I think overall everyone is doing a good job working together and taking precautions to stay safe.
After losing some standout seniors to graduation last year, have you tried to take over a leadership role this season?
We lost some exceptional seniors last year and have some big shoes to fill. Personally, I've been doing the best I can to step up and be a role model for my entire team. All of the upperclassmen have been great leaders thus far.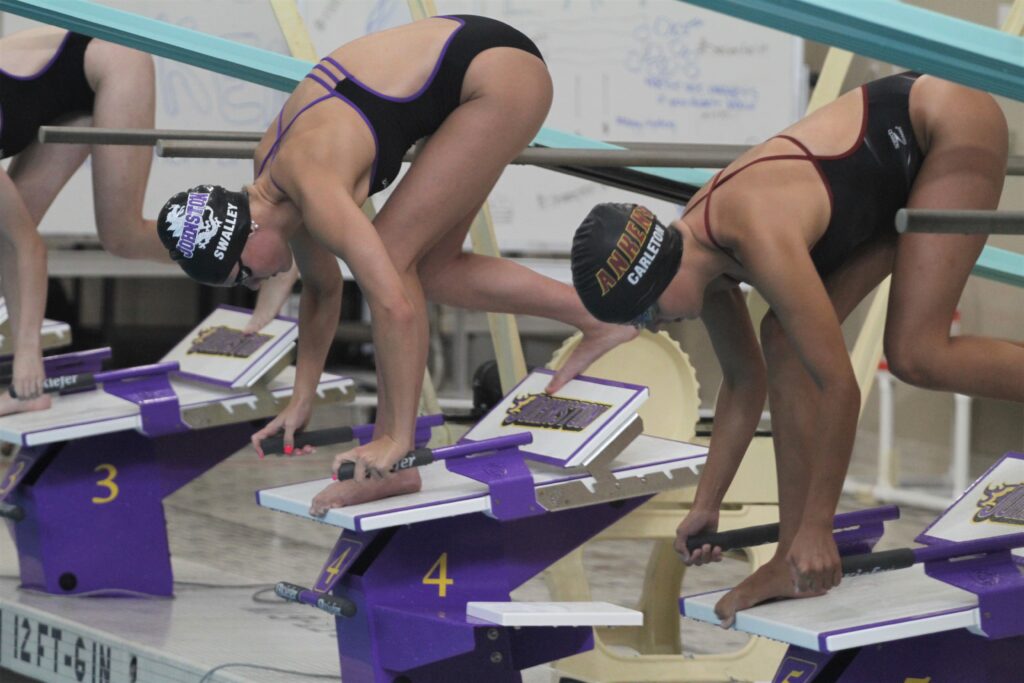 Goals for the season?
I would say my focus this year is on my 200 and 500 free. I would like to drop time in each of those events and place at state. I would also like to see all three relays succeed this season and score points at the championship meets.
You obviously excel in the distance events. Do you think the 200 or 500 freestyle is your best event, and why?
Out of those two events I would say the 500 free is my strongest event. I consider myself mainly a distance swimmer and I think overall I tend to place/score better in distance events. I also enjoy distance races the most!
Do you enjoy swimming the other strokes as well? Which one do you like the most?
My favorite stroke is freestyle–no surprise there! But other than that I enjoy doing butterfly and IM.
Would you like to swim in college? Have you looked at any schools yet?
Yes, I am definitely looking to swim in college. It's been a goal of mine ever since I started swimming. I am currently talking to several schools, but I haven't narrowed down my list of interests yet.
What are you planning to study?
I am looking to study a science field in undergraduate school, then continue on to graduate school with a degree in a health or veterinary profession.
Do you have any fun plans for Labor Day?
Yes! I'm headed to the lake with my family and friends–we're looking to spend a lot of time outdoors this weekend. I'm looking forward to the three-day weekend!