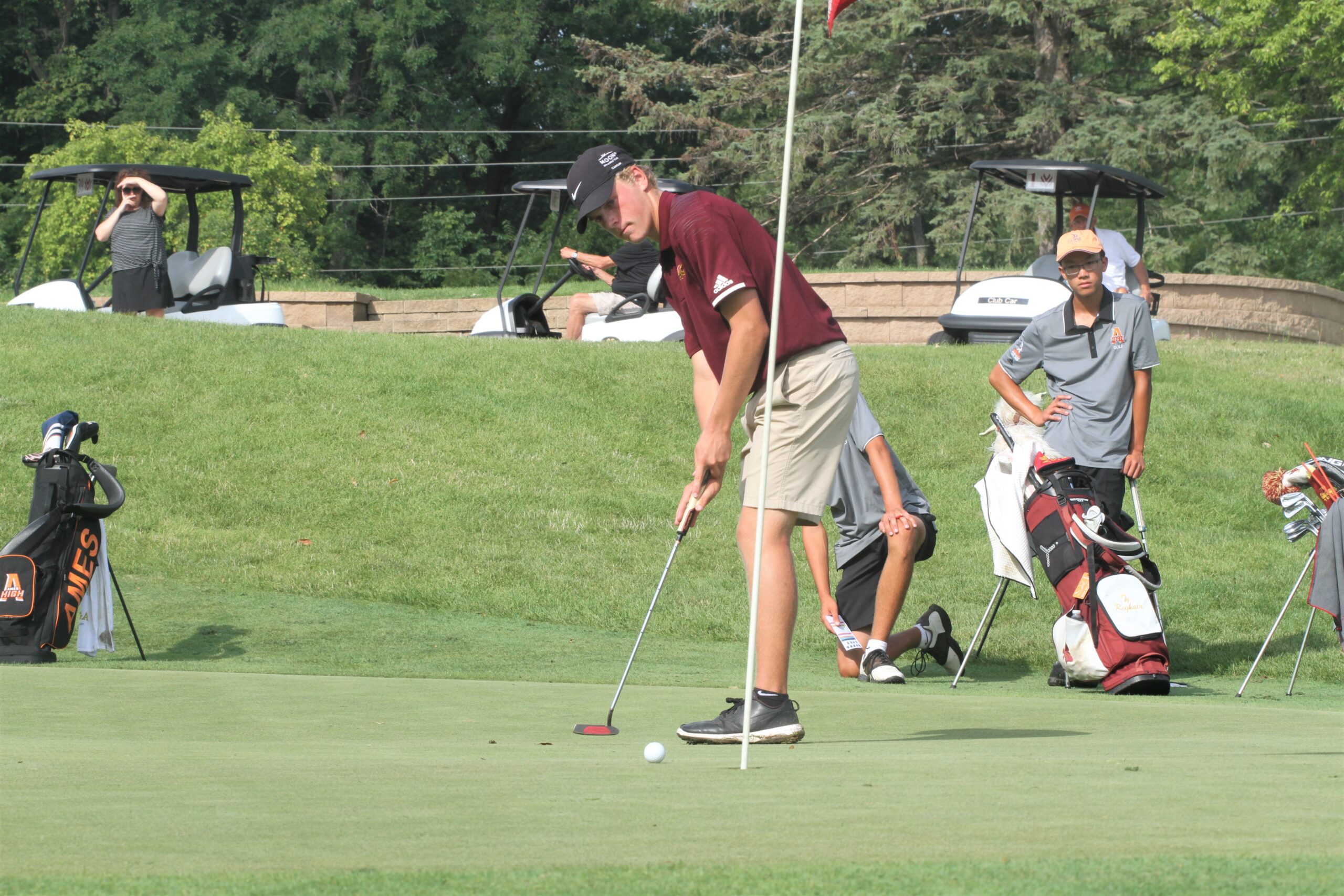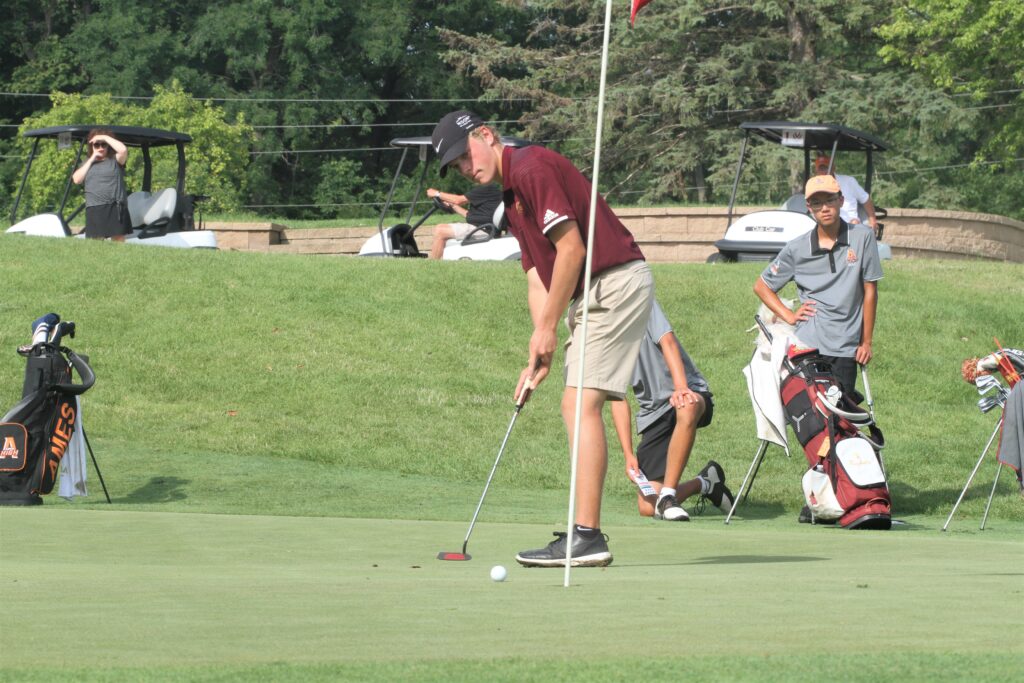 The Ankeny boys' golf team was looking to win its second 18-hole tournament of the season on Wednesday.
Instead, the Hawks settled for a victory in a nine-hole meet on their home course.
Ankeny won the Ankeny Invitational at Otter Creek Golf Course for the first time since 2011 by shooting a 159 total, edging Marshalltown by one stroke. The meet was shortened to nine holes due to rain.
Valley placed third in the 10-team field with a 163. Ankeny Centennial shot a 167 to finish fourth.
Dylan Taylor and Corbin Walker each carded a 38 to lead the Hawks. They placed third and fourth, respectively.
Ankeny's Hunter Johnson took seventh with a 39. Joey Newton and Ty Roghair each fired a 44, and Karson Wehde had a 47.
Jack Winkel shot a 40 to place 10th for the Jaguars. Johnny Saddoris carded a 41, Ethan King had a 42, Lawson Hachmeister fired a 44, and Danny Paulson and Kellen Welsch each finished with a 45.
Ottumwa's Cale Leonard shot a 1-over-par 36 to earn medalist honors. Colin Schmit of Marshalltown was the runner-up with a 37.
Check out the Ankeny Fanatic weekly podcast later tonight as Johnson and Winkel will be the guests along with Ankeny coach Mike Weddingfeld and Centennial coach Rick Fee.