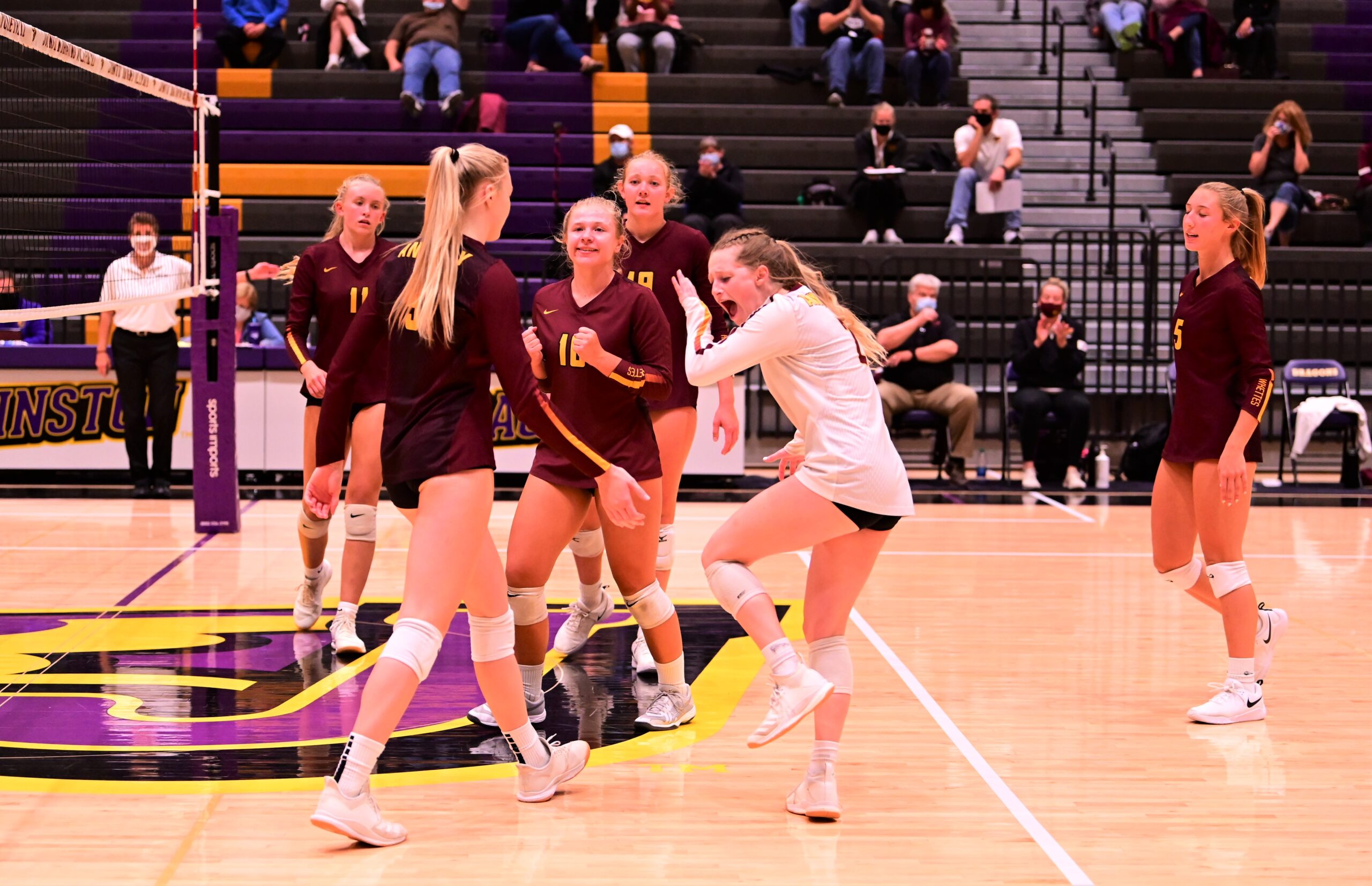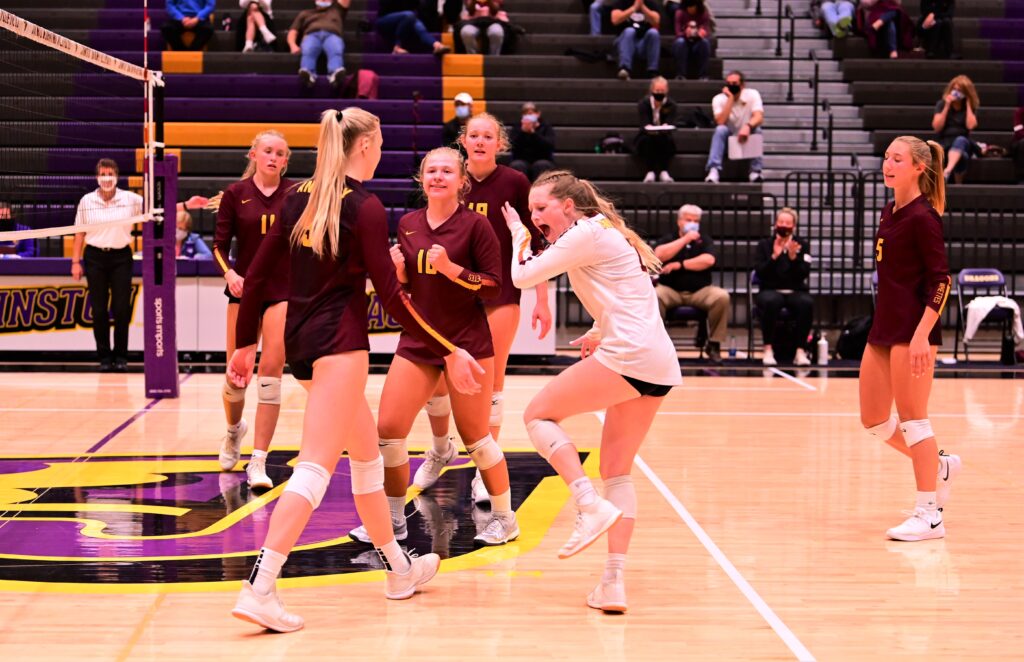 The Ankeny volleyball team was pushed to a fourth set Tuesday in a match at Johnston.
The eighth-ranked Hawkettes dropped the third set before posting a 25-22, 25-15, 21-25, 25-16 victory. They raised their record to 6-2 on the season, while the Dragons fell to 1-2.
"It was a tough match," said Ankeny coach Dave Whims. "We played sluggish, and they were fired up to knock us off. We came up with key runs in each set to win the set."
In the first set, Ankeny pulled away from an 11-11 tie behind the serving of Hannah Baier, who completed all 17 of her serves and had three aces in the match. As a team, the Hawkettes completed 89-of-95 serving attempts (93.7 percent).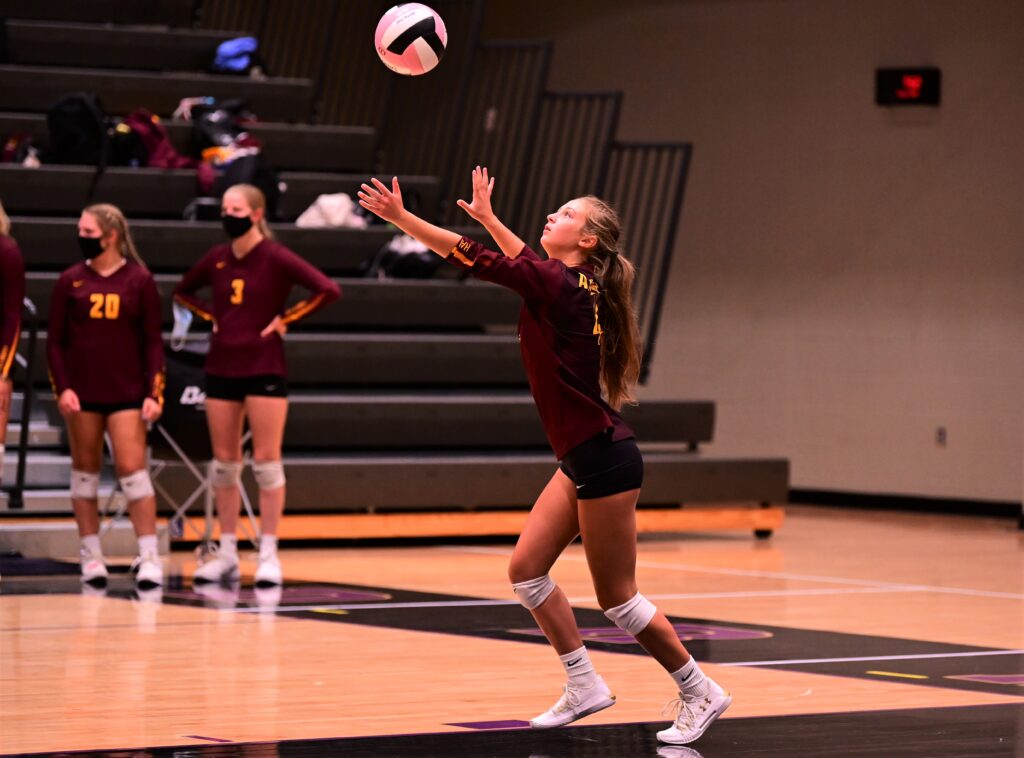 "Our serving percentage was up," Whims said.
Ankeny then dominated the second set behind Phyona Schrader, who racked up 10 kills, 27 assists and three aces on the night. She also had just one hitting error in 24 total attacks for a .375 hitting percentage.
"Phyona stepped up in that set with several of her assists plus she went on the attack when she was in the front row," Whims said.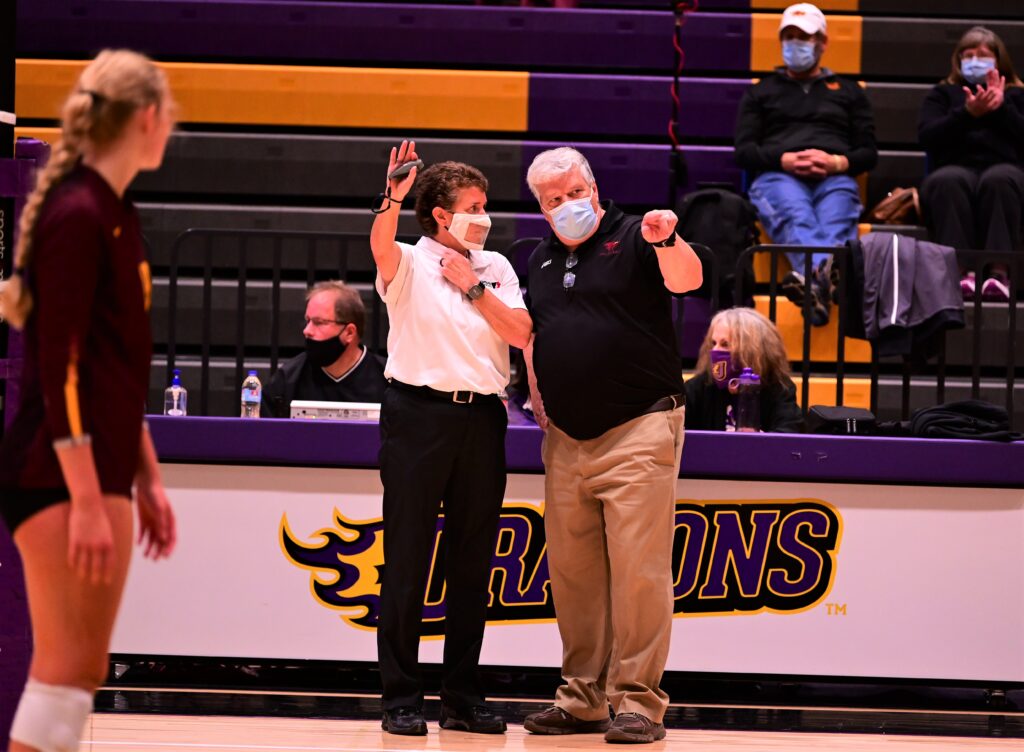 Johnston prolonged the match by winning the third set in a close battle. The Dragons were led by Dasha Svitashev, who finished with a match-high 16 kills.
"We let up and they came out strong, established a lead and we could not make up the difference even though we had a run of points from the serving of Halle Ouellette and Maddie Foels," Whims said.
In the fourth set, Ankeny regrouped to close out the match in convincing fashion. Ava Reynolds led the Hawkettes with 11 kills, Aowyn Schrader had seven kills and six blocks, and Baier added six kills and 13 digs.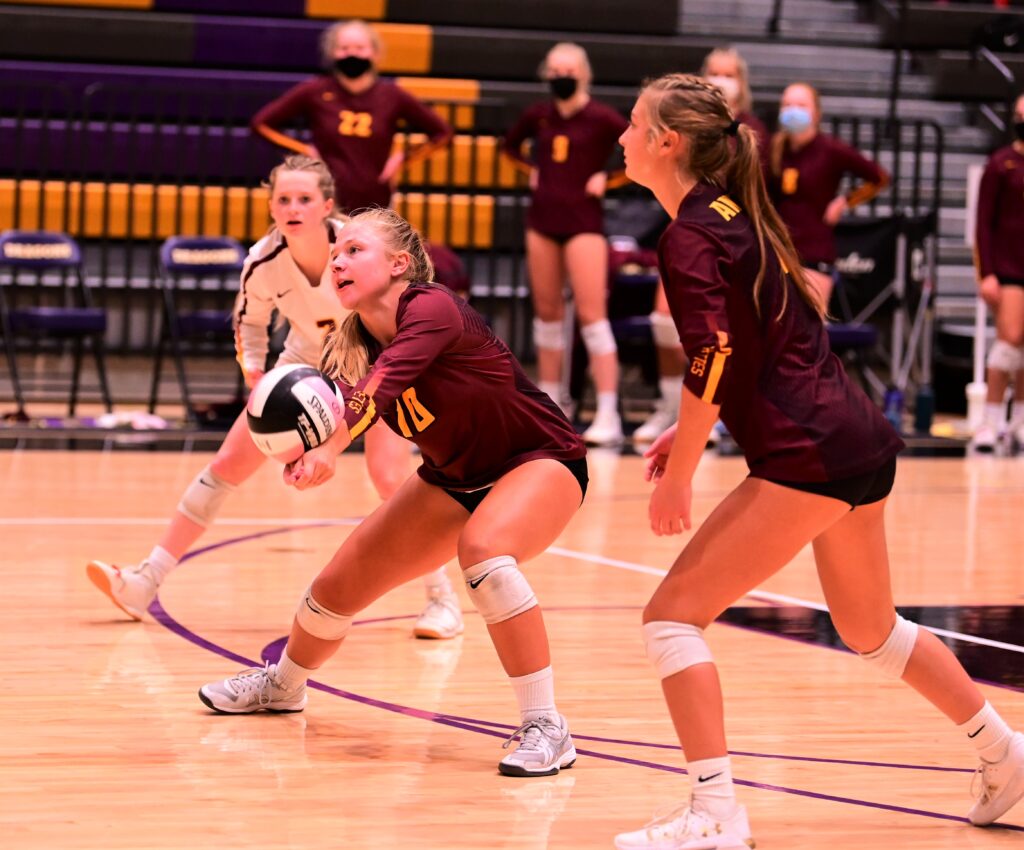 McKenna Scheib contributed four blocks, while Lexi Stephens had 11 digs. Foels completed 22-of-23 serves.
"We had a good defensive effort by Lexi and Hannah on the night," Whims said. "They are reading better, picking up balls on defense and getting them to target. The blocks by the two middles–McKenna and Aowyn–helped us. And Maddie went on a big serving run and played solid defense for us.
"We still need to work on certain parts of the game–better serve reception and our offense needs to improve. I would like to see more first-ball kills. I like to see us attack out of different zones. Those things will all come as we continue to progress through the season. Experience is the best thing for many of the things we need to iron out," he added.
Ankeny will have the weekend off before traveling to Mason City on Tuesday to face the Mohawks (1-5).