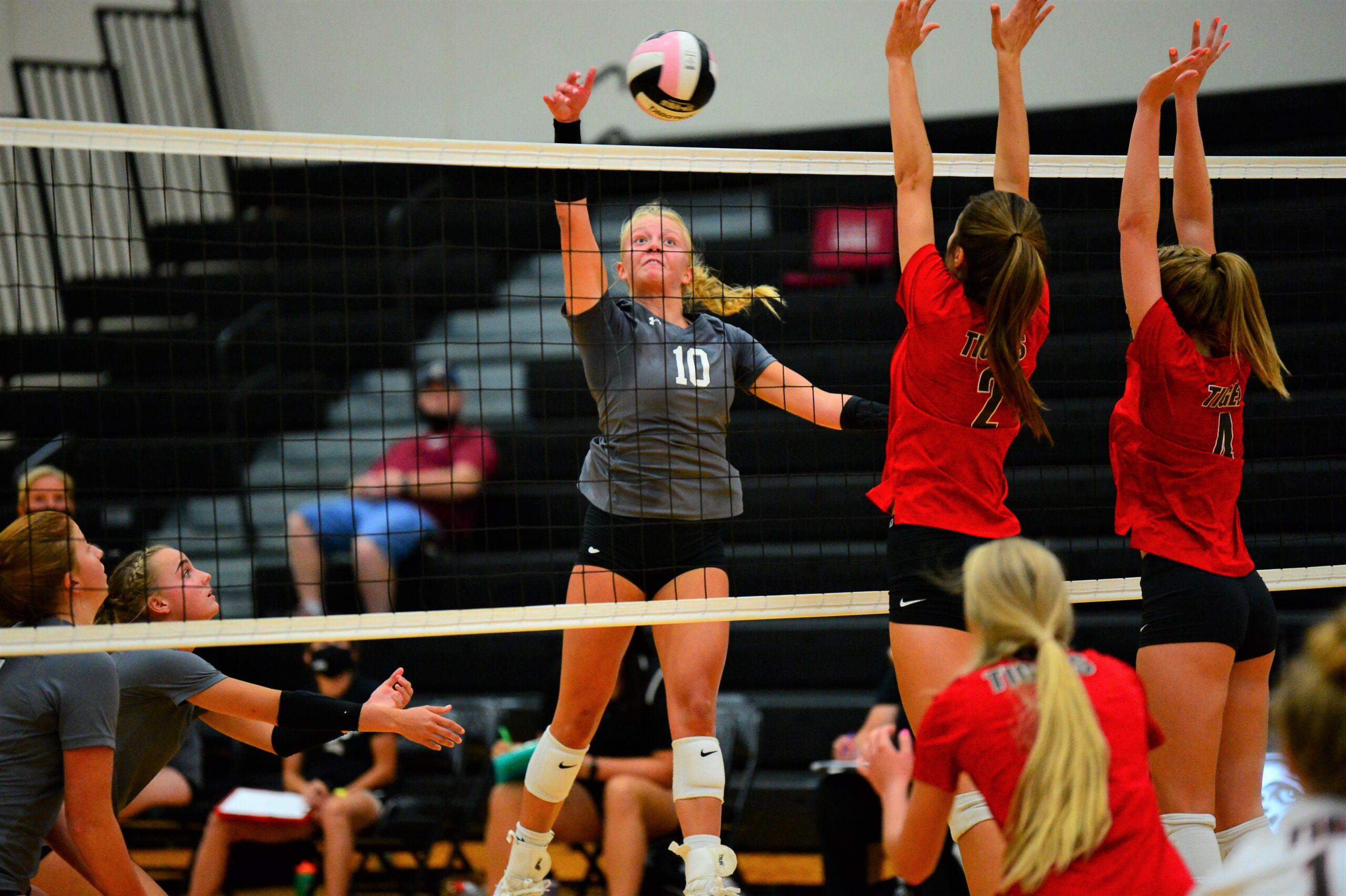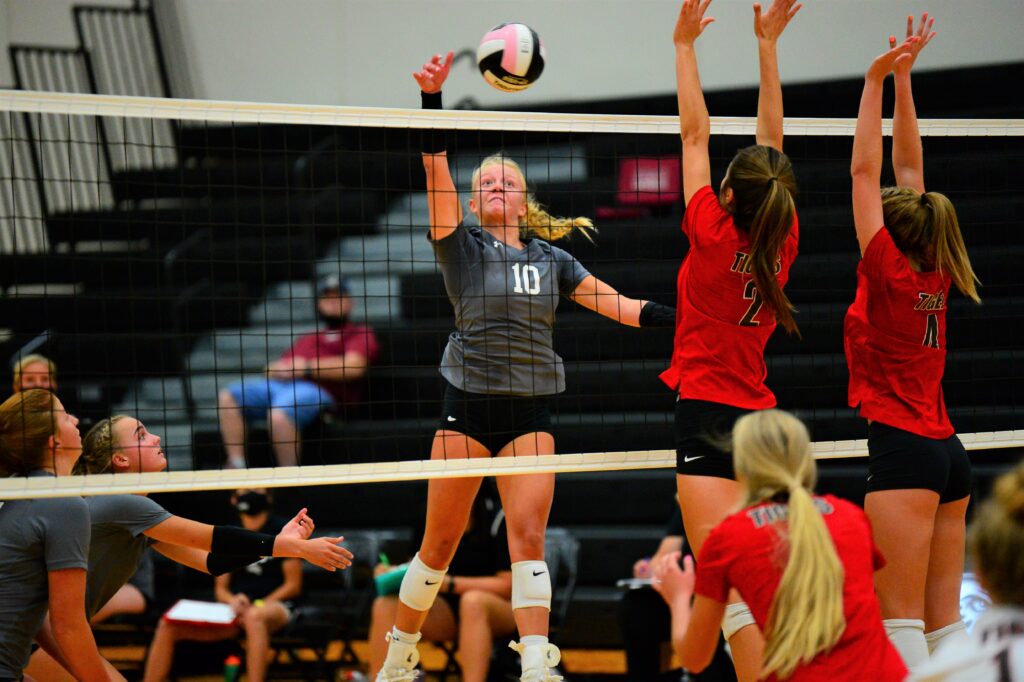 The Ankeny Centennial volleyball team suffered its first loss of the season on Saturday at the Waukee triangular.
The second-ranked Jaguars won the opening set against No. 8 Waukee before the Warriors rallied for a 19-25, 25-23, 25-13, 25-19 victory. Waukee improved its record to 4-3.
"That loss was a bummer," said Centennial coach Jessica Rinehart. "It was a winnable match for us, but we weren't able to get all of our hitters going. There was an unfortunate mix-up where we entered thinking we were playing 2-out-of-3 (sets) and we were actually playing 3-out-of-5, so that didn't help our cause. With that said, we had opportunities to win the match–and we didn't."
Olivia Anderson had 11 kills and 12 digs in the loss. Marissa Meyer also pounded 11 kills.
Delainey Winkel finished with nine kills and three blocks. Peyton Mitchell added four kills.
Morgan DenBeste racked up 21 assists, while Reagan Angus had 12. Ella Becker led the defense with 15 digs.
While Centennial completed all 77 of its serves in the match, the Jaguars struggled with their hitting. They had 28 hitting errors and hit just .096 as a team.
"We opened the door for Waukee, and they took advantage and played really well," Rinehart said. "I do think we can learn a lot from it, and I think it will help us to keep pushing to get better."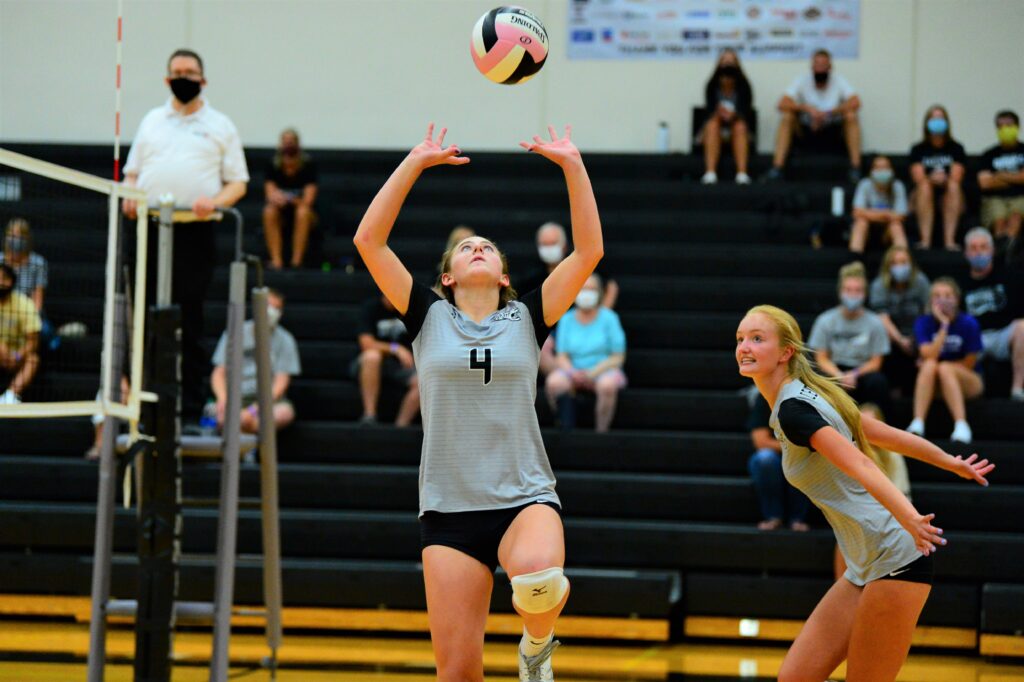 Centennial later rebounded with a 25-18, 25-11, 25-20 victory over Indianola, a team that pushed the Jaguars to five sets at the Centennial triangular on Aug. 29. The Indians dropped to 4-5 on the season.
Winkel had 10 kills and hit .450 in the win, committing just one hitting error in 20 total attacks. Anderson added seven kills and three blocks.
The Jaguars had just nine hitting errors and hit .219 as a team.
"I was proud that after dropping a tough one, we rallied back to take care of Indianola in three (sets)," Rinehart said. "I thought it showed good resilience and growth to stick in and get the win. This is a team where we need everyone in order to be successful."
DenBeste had 12 assists in the victory. She also completed all 18 of her serves and had four of the team's eight aces.
Angus added 10 assists, while Becker contributed 13 digs. Meyer chipped in three blocks.
Centennial (6-1) will host Fort Dodge (1-8) on Tuesday.
"I wish we had the Waukee match back, but I'm confident this crew will use it to better themselves," Rinehart said.