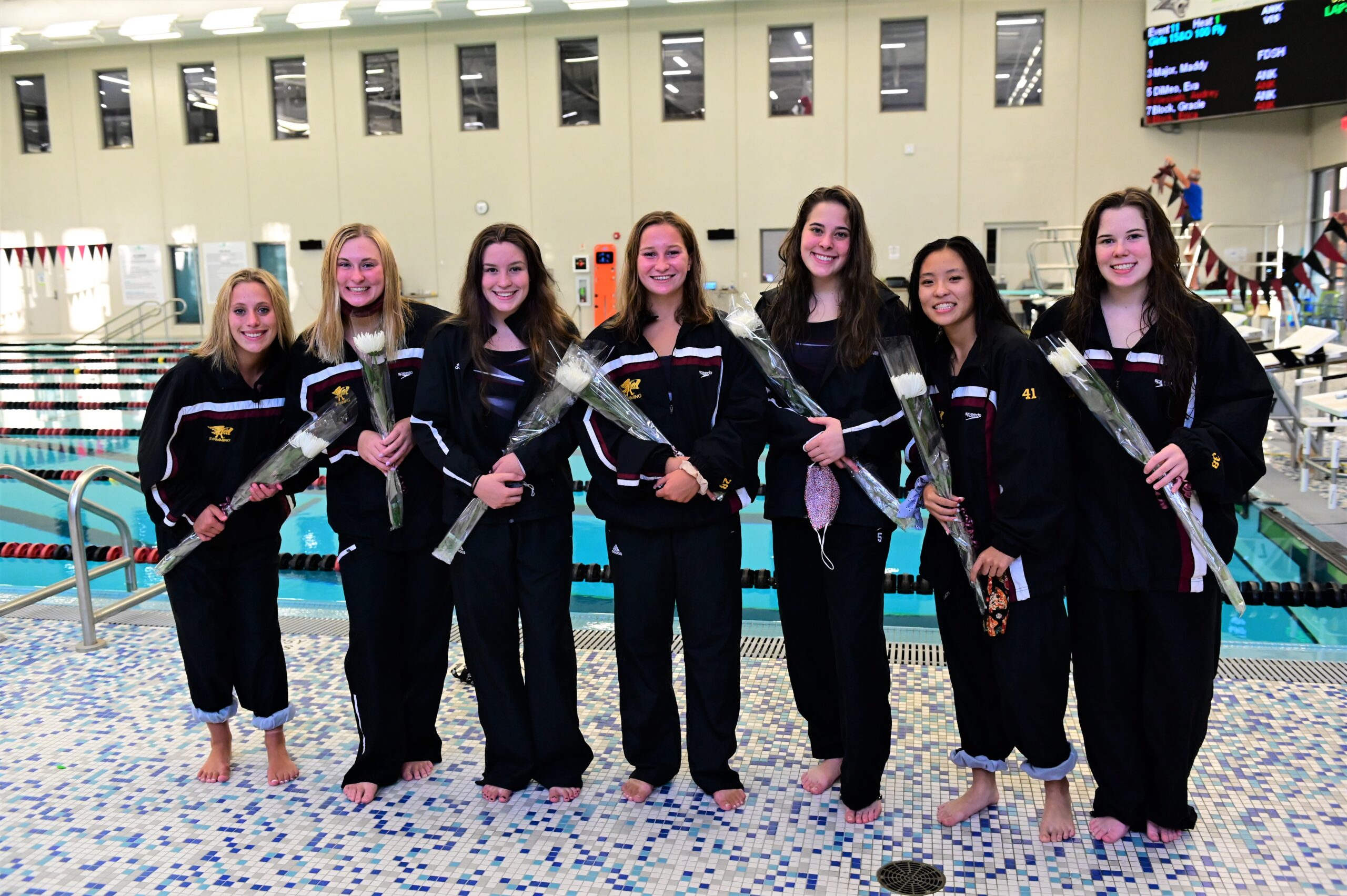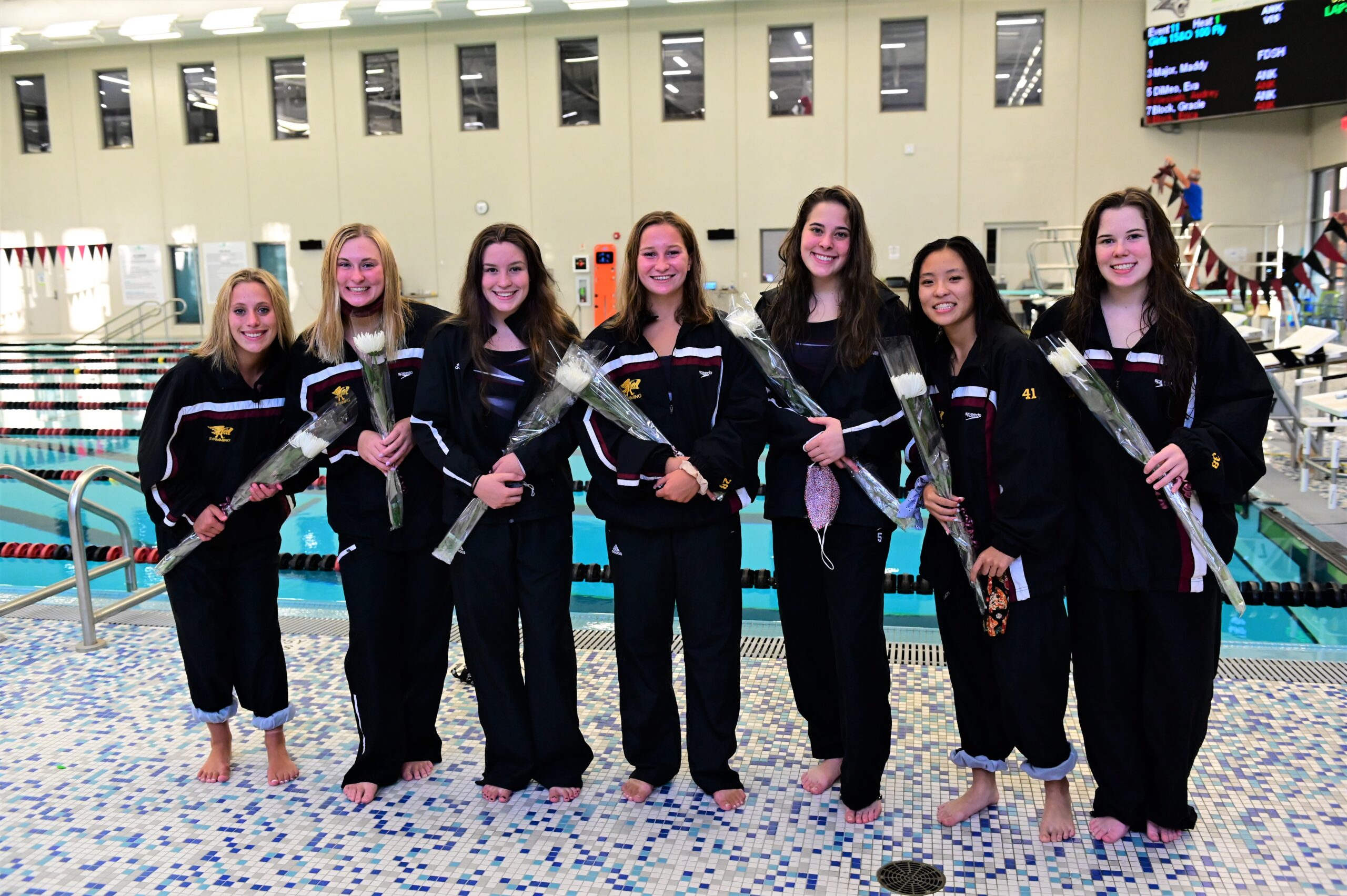 The seven seniors on the Ankeny girls' swimming team celebrated their Senior Night on Tuesday with a 134-47 victory over visiting Fort Dodge at Trail Point Aquatics Center.
It was the CIML Iowa Conference opener for the fifth-ranked Hawkettes, who raised their overall record to 3-0.
"Fort Dodge has several talented swimmers, and some of our top girls had great opportunities to race," said Ankeny coach Michelle Stout. "The 200 IM and 100 backstroke both racked up great points for the team."
Rachel Rolow won the 200 individual medley in a time of 2:15.65. She later placed second in the backstroke behind teammate Alexis Henning, who was clocked in 1:00.45.
Henning earlier won the 50 freestyle in 25.41 seconds.
"Alexis had a solid night," Stout said. "Her backstroke leadoff for the 200 medley relay is approaching a lifetime best. Rachel had an outstanding night, too, and is fast approaching state-qualifying times in the 200 IM and backstroke."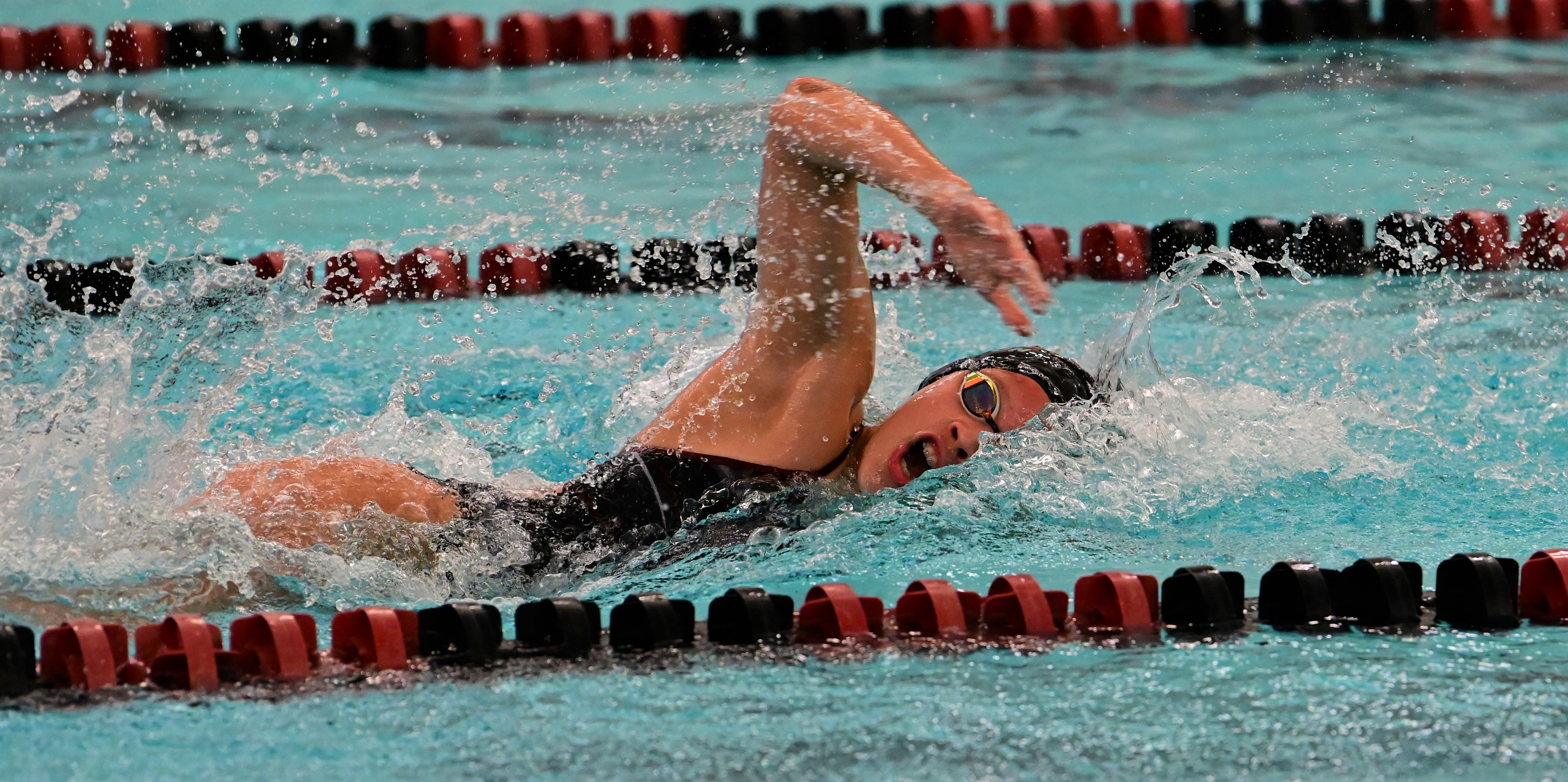 Ankeny opened the meet by winning the medley relay in a time of 1:55.80. That team consisted of Abbi Brown, Erica Peters, Maddie Carleton and Mariah Parton.
Henning swam for the Hawkettes' "B" relay that placed second in 1:56.80.
Carleton then took runner-up honors in the 200 freestyle, posting a time of 1:59.68. She was edged out by Fort Dodge's Eileen Fierke, who was clocked in 1:59.62.
Ankeny also got victories from Josie Parton in the 100 freestyle (56.50), Sydney Madetzke in the 500 freestyle (5:45.55), Anja Peck in the 100 breaststroke (1:10.30) and Peters in the diving (250.50). Peck arrived before the meet ended after running for the Ankeny Centennial girls' cross country team in a meet at Valley.
Caroline Walker took second in the 100 butterfly in 1:04.15. She lost to Fort Dodge's Grace Hartley by one-hundredth of a second.
"With getting ready for our own invite (this week), we wanted to swim in some different events and give the girls a chance to relax," Dodgers coach Ashley Beaumont told the Fort Dodge Messenger. "Eileen and Grace had awesome races. It was nice to see them go up against some of the state's best."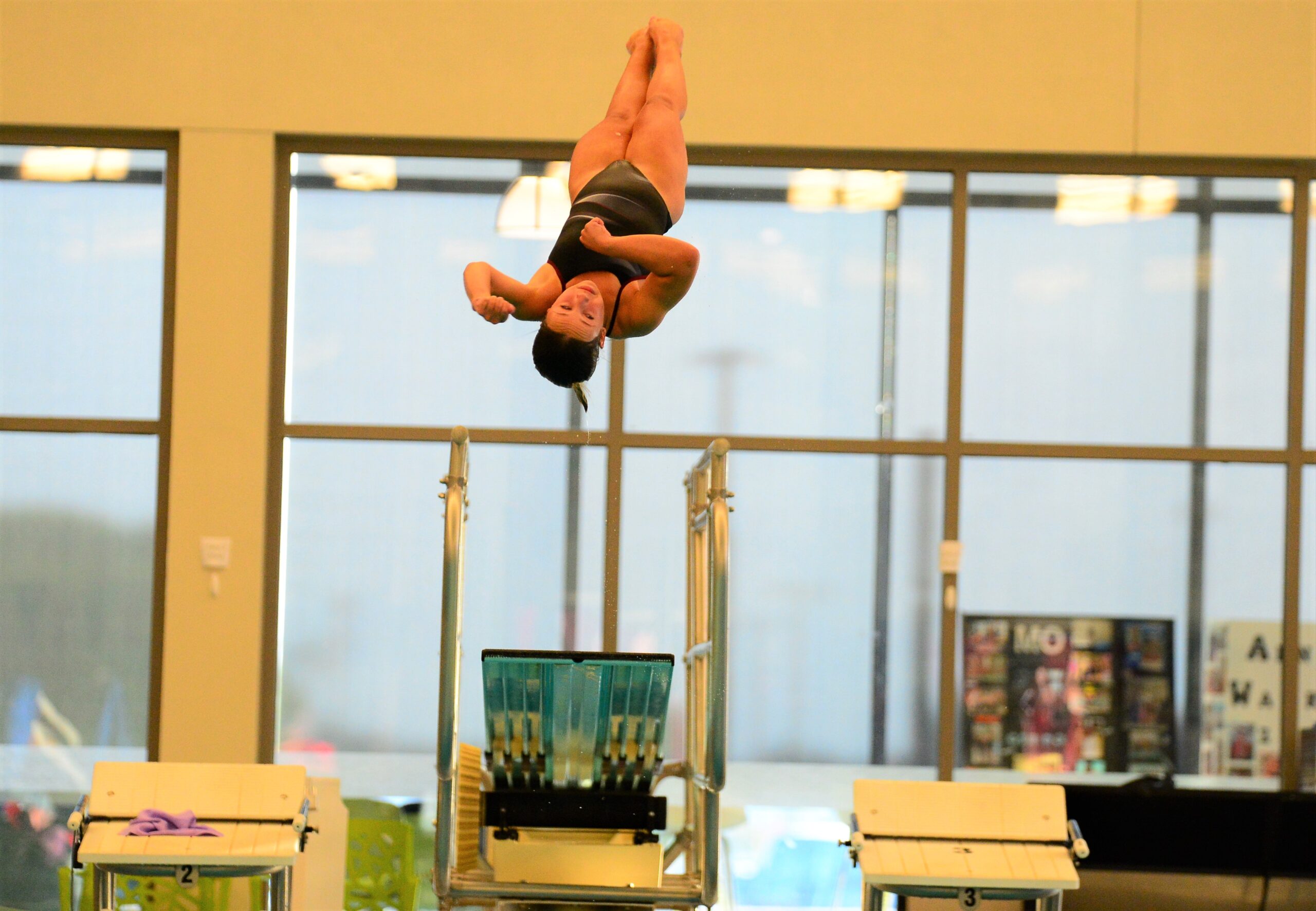 The Hawkettes swept the top three places in diving. Peters was followed by teammates Dasha Toth and Hannah Kolars.
"The diving team had solid performances," Stout said. "Erica led the group while continuing to challenge herself with new dives. Hannah had an outstanding night as well, and her improvement from week to week has been stunning."
Peters also swam on all three winning relays. She teamed up with Rolow, Walker and Josie Parton to win the 200 freestyle relay in 1:44.64.
Ankeny later ended the meet by winning the 400 freestyle relay in 3:54.67. That team was comprised of Josie Parton, Carleton, Mariah Parton and Peters.
Stout praised the effort of the seniors after the meet.
"I have greatly appreciated their steady, determined leadership during this season," she said.