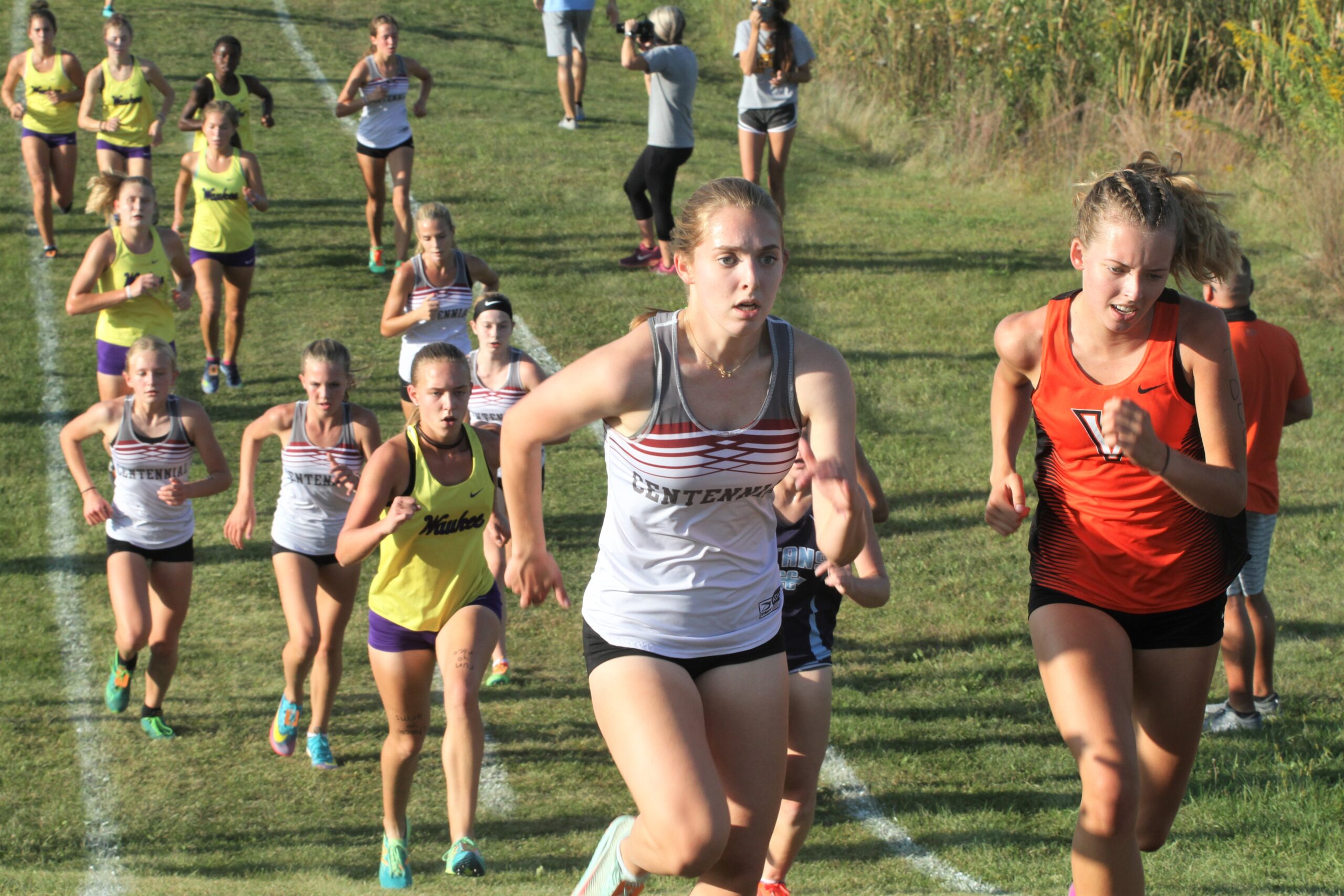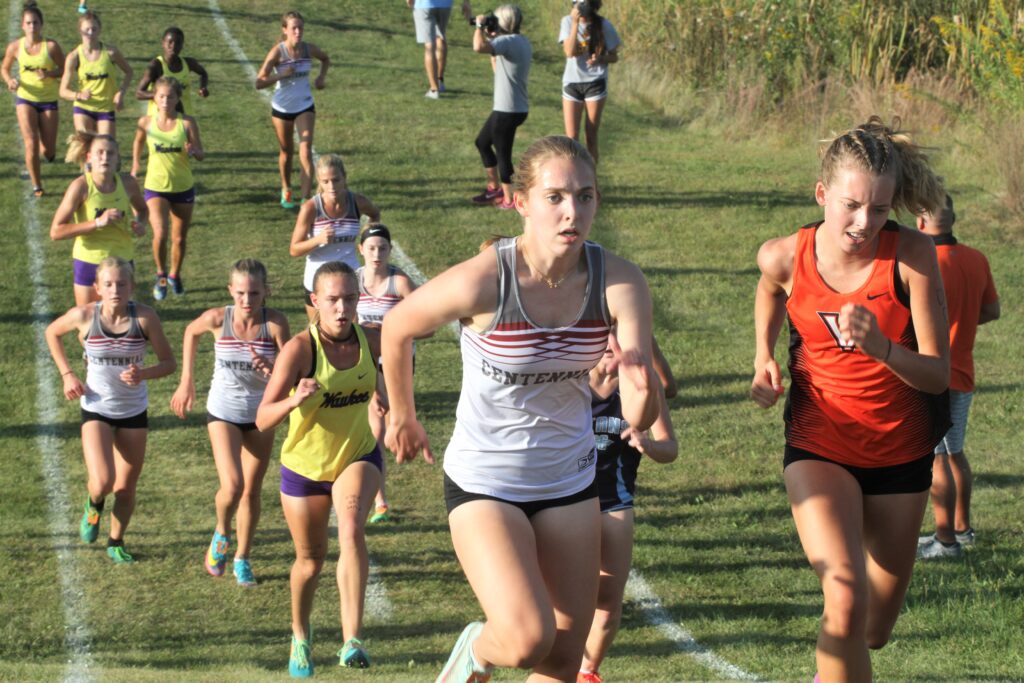 Overcoming a slow start, the Ankeny Centennial girls' cross country team raced to a second-place finish in the Tom Karpen Invitational on Tuesday.
The defending champion Jaguars finished with 53 points despite missing a few of their varsity regulars. Fourth-ranked Valley easily won the seven-team meet on its home course at Valley Southwoods Freshman High School with 24 points.
"I'm thrilled," said Centennial coach Eric Cogdill. "The one hiccup we had was we got really boxed in early. We did talk about it being a narrow course and just staying patient through the first half-mile and it's going to be tight. I just didn't expect that we'd come out of the half-mile in 50th place. We were waaaaaay back, but then we kept pulling and climbing and they were terrific."
Centennial defeated Norwalk, the No. 14 team in Class 4A, by 28 points.
"We were a clean second," Cogdill said. "Our seventh runner beat Norwalk's third (runner)."
Valley's Lauren Schulze pulled away from the field early on and went on to win the 5k race by more than a minute. She was clocked in 19:19.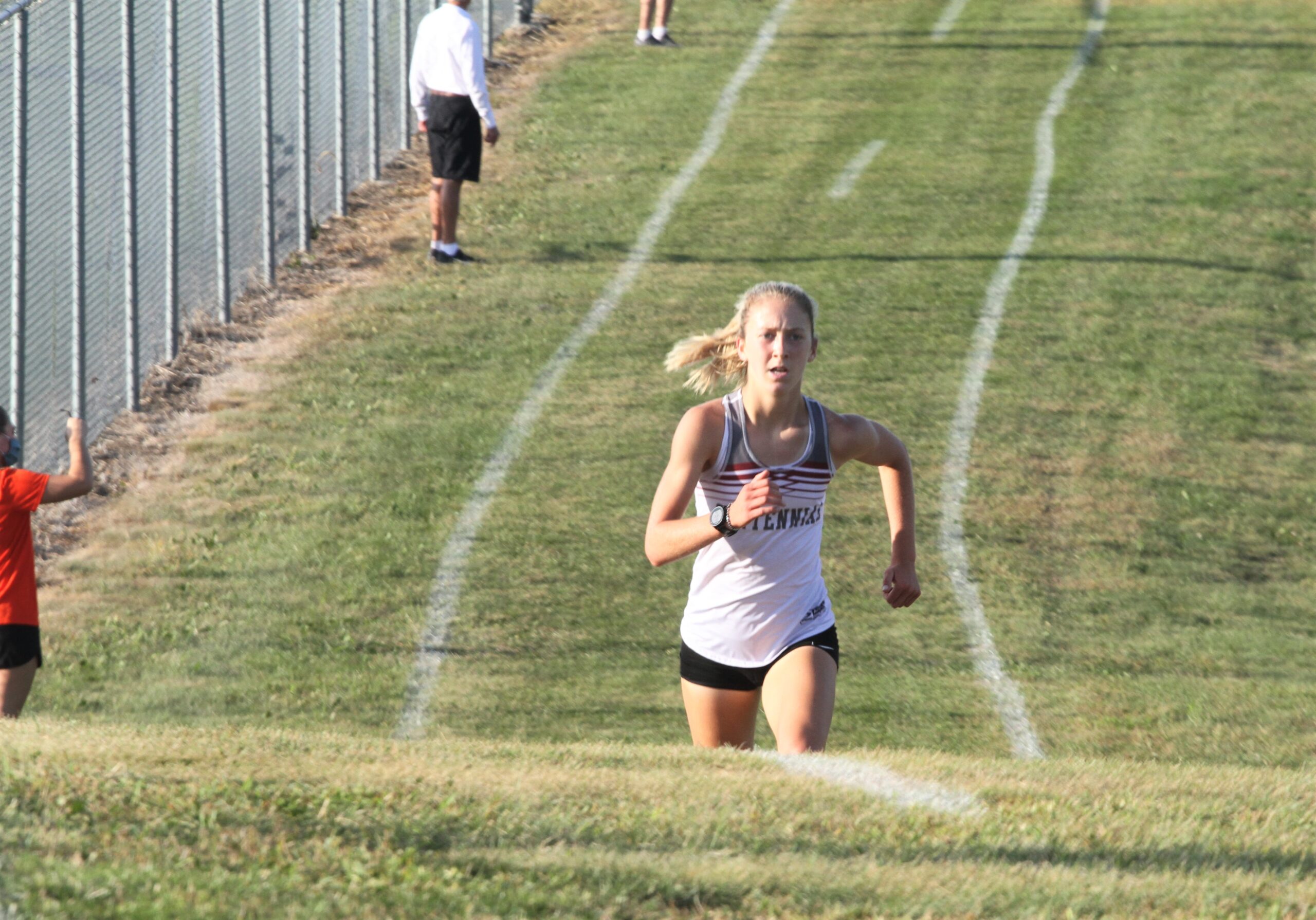 Centennial was led by sophomore Rondi Quass, who placed second in a time of 20:21. She finished 31 seconds ahead of Norwalk's Breelie Mauro.
"Rondi was right there," Cogdill said. "She was real strong and smooth. She ran by herself from about 1 mile on when she broke clear of the pack."
Katie Jensen placed seventh for the Jaguars in 21:34. Grace Meador was 13th in 21:58.
"Grace was our No. 3 runner and 13th overall, and last week she was our ninth runner," Cogdill said. "She really picked it up and just had a terrific race today that we knew she had in her. She had confidence and swagger. She was like, 'I always run great at Valley,' and she proved it."
Centennial's next four runners finished within 10 seconds of each other. Lauren Reimer took 18th in 22:09 and was followed in the next three places by Anja Peck (22:11), Camden Hershberger (22:18) and Jennifer Jordan (22:19).
The Jaguars will return to action on Sept. 24 at the Indianola Invitational.