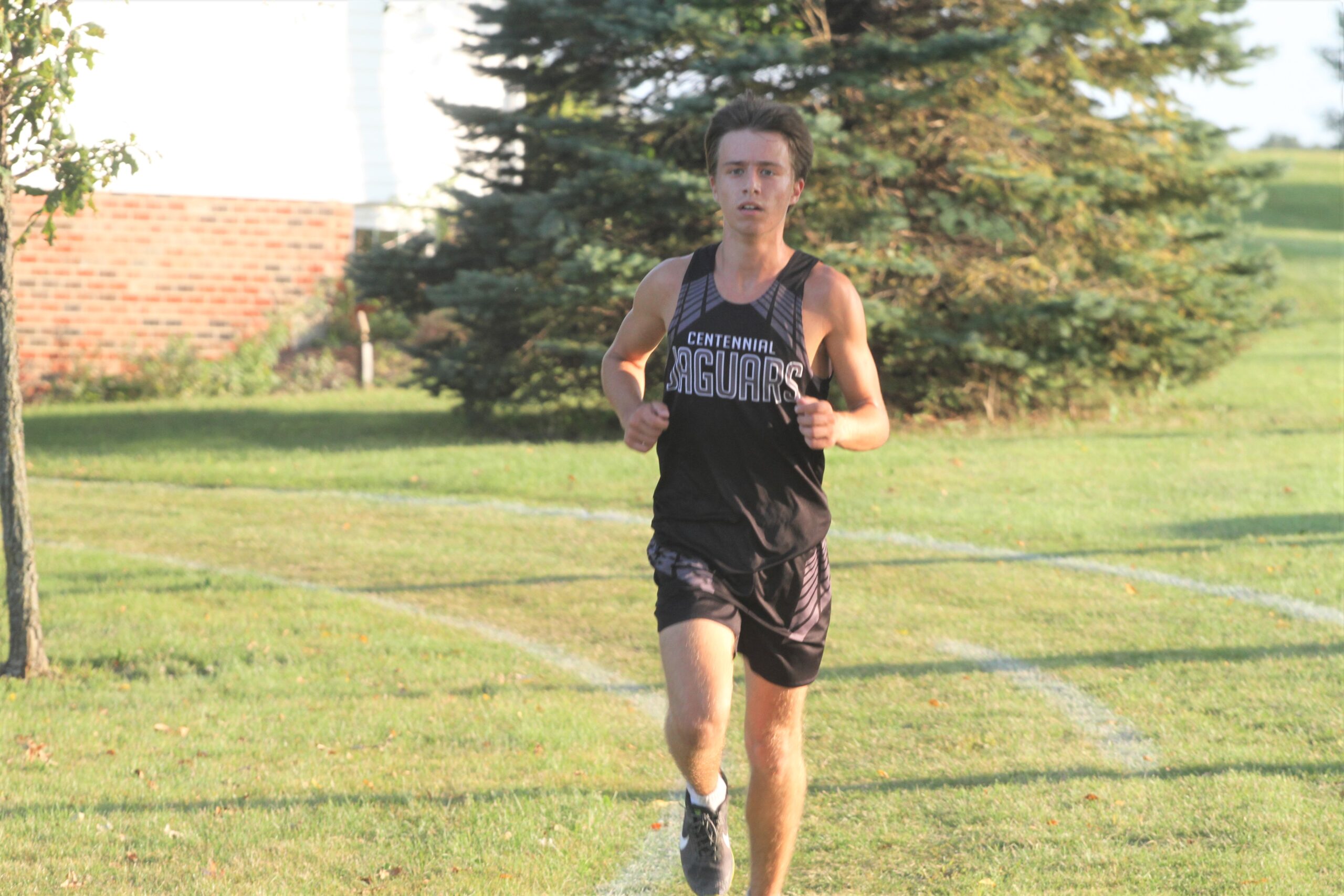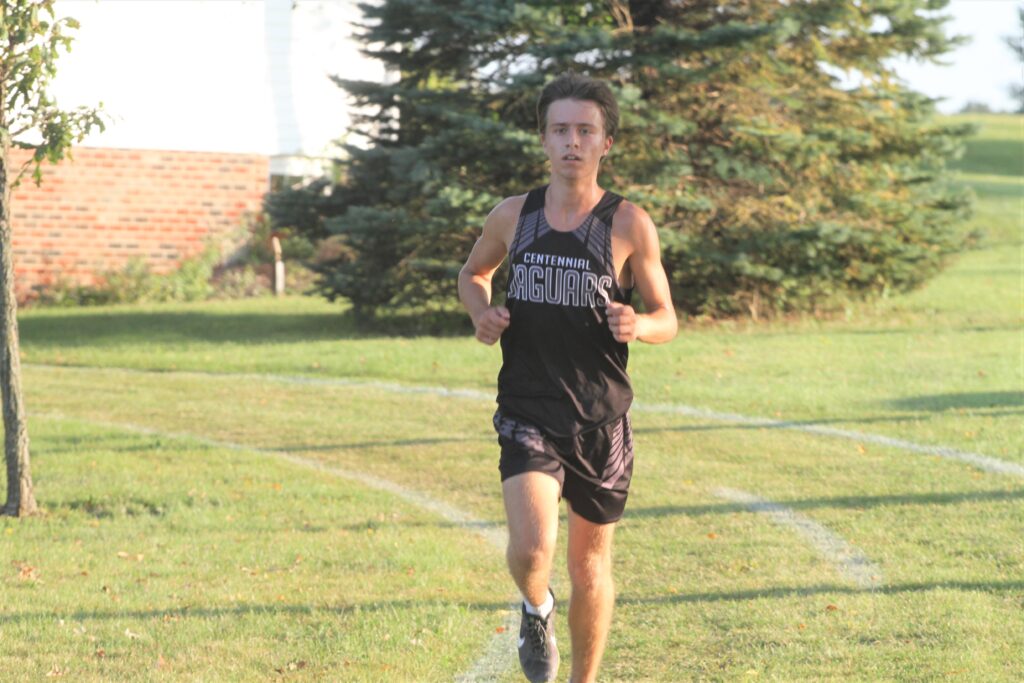 The temperatures were nearly ideal for the Tom Karpen Invitational cross country meet on Tuesday.
Ankeny Centennial's Gabriel Vicker took advantage of the weather conditions to remain unbeaten on the season.
Vicker won his third consecutive race in 2020, pulling away from the field at Valley Southwoods Freshman High School to cover the 5k course in a time of 16 minutes 52 seconds.
"It really was (perfect)," said Vicker. "The idea was to hammer out the first mile and go from there. The weather was a lot better than last year, when it was like 90 degrees. It's a huge improvement from last year."
Vicker finished 28 seconds ahead of Council Bluffs Lewis Central freshman Ethan Eichhorn. He led the 11th-ranked Jaguars to a runner-up finish in the seven-team field.
"Over the summer coach (Chad Fickbohm) and I were talking," Vicker said. "And he was like, 'It's your senior year. Why not give it your all?' And as the team showed today, we came out and wanted to win this but it was after a really hard week of workouts and we're looking forward to another hard one this week. So the team didn't compete as we expected."
No. 14 Norwalk claimed the team title with 37 points. Centennial finished with 42 points.
"All in all, we will learn a lot from this race as we continue to work toward our team goals," said Fickbohm. "Norwalk is a tough team–their pack is hard to beat. But I think if we keep working together as we have in the past two races our team is going to be really good."
Connor Cunningham placed third for the Jaguars. He was clocked in 17:25.
"I was happy with my race," Cunningham said. "I wanted to go out and hang onto Gabe as long as possible. I felt like I stuck with that front pack well."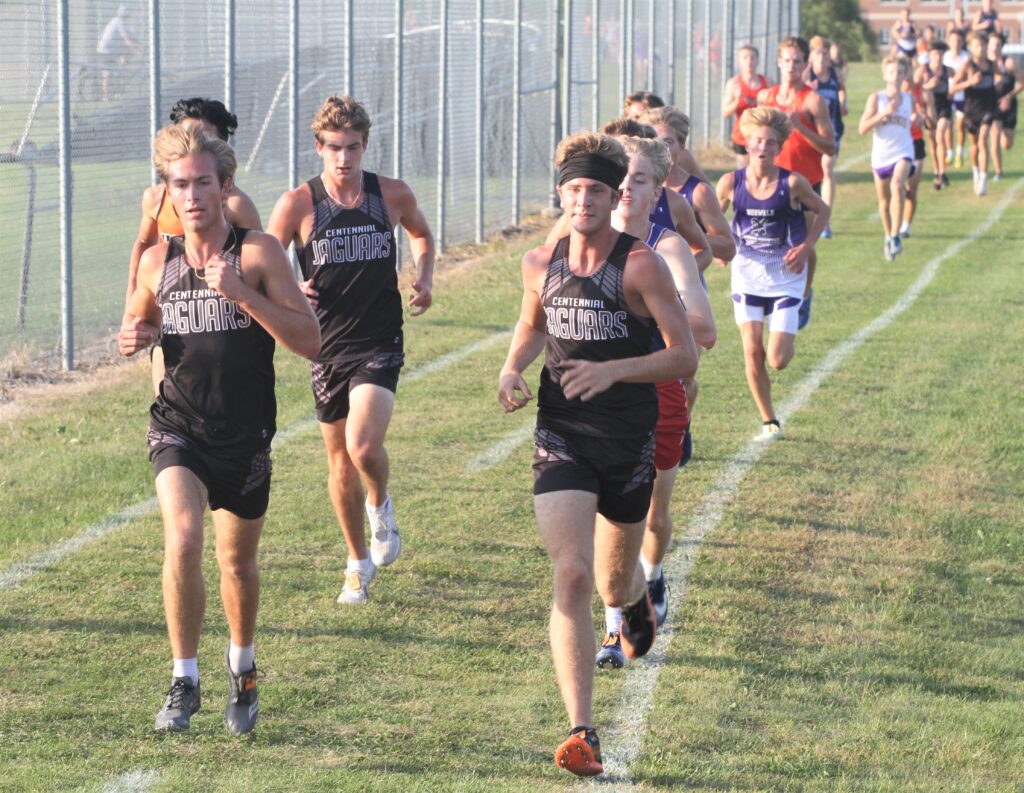 Cunningham has been nearly as consistent as Vicker. He placed third and fourth in his previous two meets.
"It was a great race by Gabriel and Connor," Fickbohm said. "They executed their race plans."
Fellow seniors Kade Christensen and Nate Jones often run together with Cunningham. Christensen did for awhile on Tuesday before placing ninth in 17:43.
Jones finished 17th in 18:29.
"Kade made a move too early and paid for it in the last mile," Fickbohm said. "Nate was off tonight, but we look for him to rebound at the next meet."
Tyler Schermerhorn was Centennial's fifth scoring runner. He took 12th in 18:00.
Cooper Majors placed 18th in 18:35. Ryan Bybee finished 20th in 18:36.
"Tyler had another good race," Fickbohm said. "Cooper and Ryan ran a more consistent race."
The Jaguars won't run again until Sept. 24, when they'll compete in the Indianola Invitational.
"We did really well at Marshalltown last week, beating Johnston for the first time in school history," Cunningham said. "We didn't do as well today–I think Norwalk got the best of us. But with a week and a half off, I think we'll be ready to go next Thursday at Indianola."