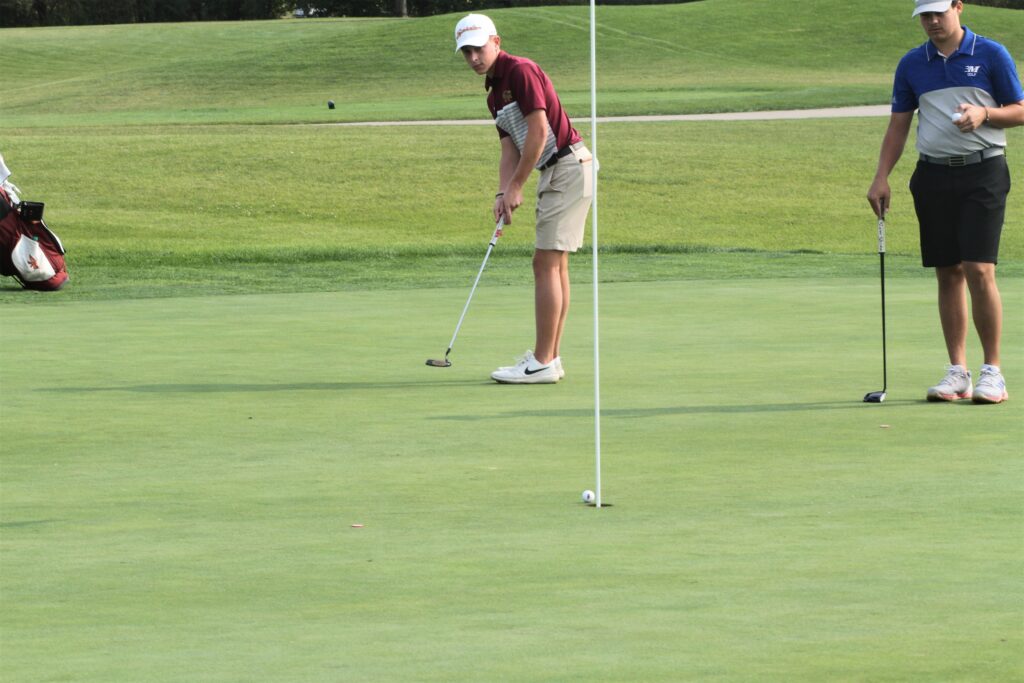 There was no way the Ankeny boys' golf team was going to let its final home dual meet go to waste.
The Hawks, who are ranked third overall in Class 4A, posted a 145-159 victory over Marshalltown on Thursday at Otter Creek. They finished with a 5-0 record in the CIML Iowa Conference, capturing their second straight dual-meet crown.
"I was very happy with the team again today," said Ankeny coach Mike Weddingfeld. "It was a great team effort on a beautiful night at Otter Creek."
Hunter Johnson carded a 2-under-par 34 to earn medalist honors for the fourth time in the last five meets. Marshalltown's Grant Greazel was the runner-up with a 36.
The two golfers were tied at even par after seven holes before Johnson made back-to-back birdies on the No. 8 and 9 holes.
"I had no idea where we were both at. I did know that I had to have a strong finish," said Johnson, also birdied No. 2. "The last two holes I hit very good drives and had two wedges in–one lipped out and the other went to 5 feet. I didn't play the par 5s well, but I knew I needed to get under par. We were not going to lose our last dual."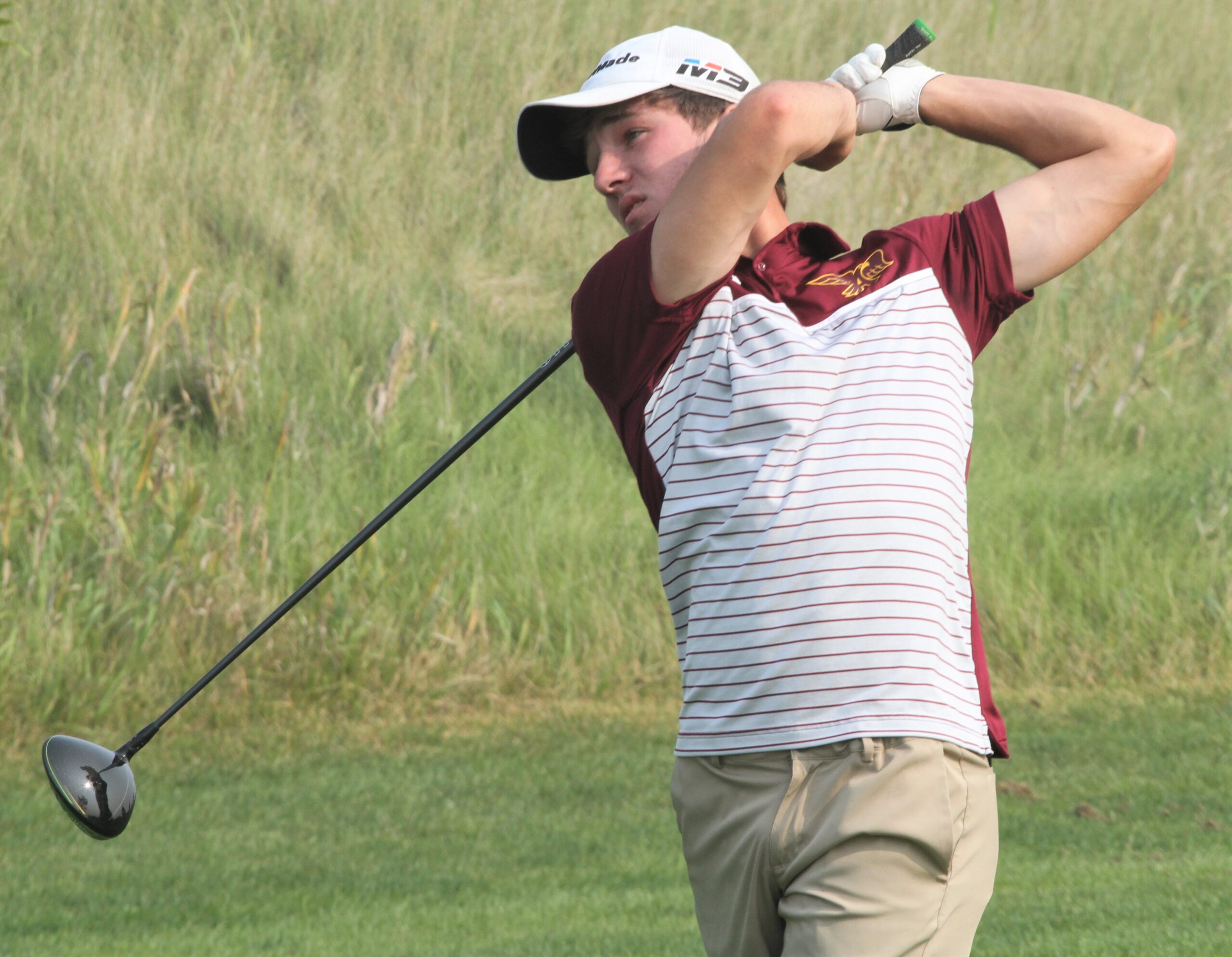 Joey Newton shot a 36 for the Hawks, one of the best rounds of his career. He birdied No. 9 to get to even par.
Ty Roghair had a 37, while Corbin Walker provided Ankeny's fourth score with a 38.
"Hunter played great and finished strong with two birdies, Joey stepped up with a great nine holes, and Ty and Corbin played solid rounds to help us to another dual-meet championship for the second year in a row," Weddingfeld said.
Dylan Taylor had a 42 for the Hawks. Karson Wehde added a 43.
The two teams will meet again on Friday in the Bobcat Invitational at Elmwood Country Club. Ankeny Centennial will be among the other squads in the field.