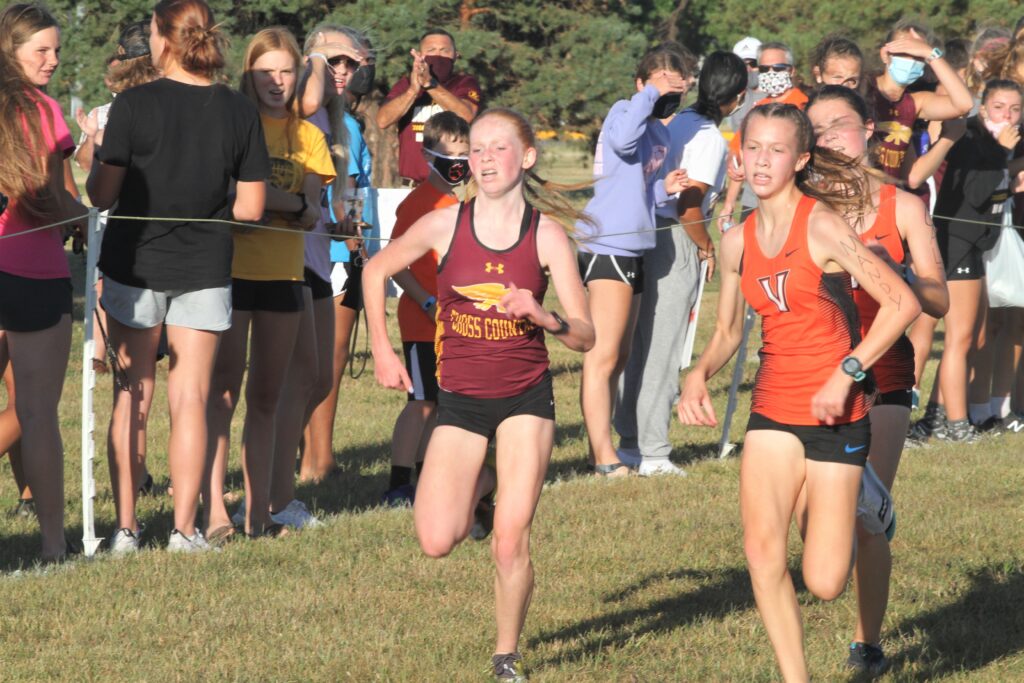 Lauren McMahon was in the seventh grade the last time that the Ankeny girls' cross country team captured an invitational title.
On Thursday, the senior led the way as the Hawkettes ended that drought.
McMahon raced to her third consecutive victory this season and Ankeny won the B Division of the Rich Engel Classic at Cedar Falls. The Hawkettes earned their first title since winning the Newton Invitational crown in 2015.
"All of the girls really pushed themselves, and I am super proud of what we accomplished," McMahon said.
Ankeny finished with 70 points. Eighth-ranked Urbandale was second in the 10-team field with 82.
The Hawkettes also won the overall crown with 77 points, combining the results of the A and B divisions.
"Our ladies went into this race calm and relaxed, knowing their race strategies and executing them perfectly," said Ankeny girls' coach Eric Klingensmith. " We couldn't have asked for a better performance from the entire team as everyone pushed themselves during the race to gain valuable positions for our team."
The No. 15 Ankeny boys' team, meanwhile, placed fourth among 10 squads in the B Division with 114 points. The Hawks finished just behind a pair of CIML rivals, Southeast Polk (102 points) and Urbandale (112).
No. 3 Cedar Falls easily won the boys' title for the third straight year. The Tigers placed five runners in the top six and scored 20 points.
"Cedar Falls has looked great the past couple weeks," said Ankeny senior Cael Cox, who was the Hawks' top finisher. "I'm sure they'll make a run at the team state title."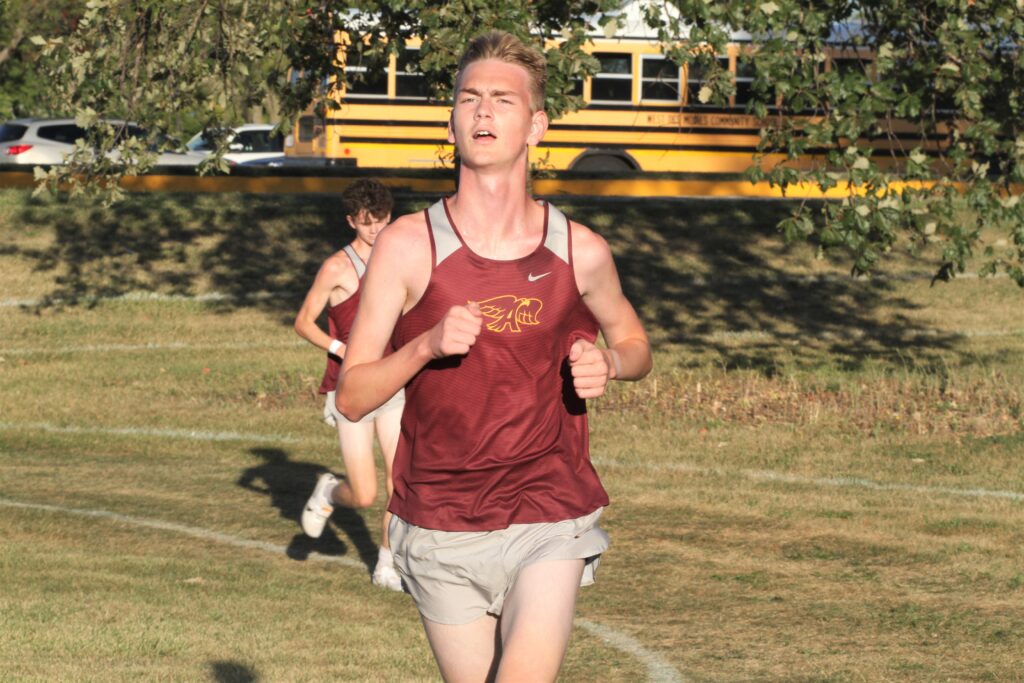 McMahon posted a time of 18:43 in the girls' 5k race. She finished 35 seconds ahead of runner-up Izzy Gorton of Dubuque Senior.
McMahon is now fourth in the Class 4A individual rankings by the Iowa Association of Track Coaches.
"This race was a little different for me because I was ahead of the pack most of the race, and I had to focus a lot on pacing myself," McMahon said. "Plus, this course had a pretty big hill that we ran twice. However, this was a great experience for me."
Talia Dosh placed 10th for the Hawkettes in 20:21. Jenna Pitz took 13th in 20:28, Marika Kisgen was 22nd in 21:07, and Paige Beason finished 24th in 21:17.
"We knew that there were two ranked teams we wanted to stay close to, with our eyes on breaking up Urbandale's close-knit pack," Klingensmith said. "Talia, Jenna and Marika did just that. They all fought their way ahead of Urbandale's No. 2, 3 and 4 runners, respectively, helping our team standings and showing their determination and confidence in this race. Paige was our No. 5 runner and soared in just behind their No. 4 runner, solidifying our lead."
Megan Bosch and Gwen Briggs rounded out the Hawkettes' top seven. Bosch placed 41st in 22:02, and Briggs finished 62nd in 22:51.
In the boys' race, Cox placed 15th in a time of 17:18 to lead the Hawks.
"Personally, I feel like my race started off great," Cox said. "I got out quick and put myself in a great spot. I need to be more confident in myself if I want to perform the way I want to. I know coach (Jon) Lindaman has trained us to succeed, so I need to fully trust in my training."
Ankeny's Andrew Poock placed 25th in 17:36. Christian Rathje took 26th in 17:38, Levi Hill was 31st in 17:49, Paul Erredge placed 33rd in 17:51, London Schuchart was 36th in 17:54, and Truman Patterson finished 44th in 18:14.
"As a team, I feel that we underperformed tonight," Cox said. "The energy was a little tense. Claiming a spot in the latest rankings maybe put a target on our backs. We did have a couple guys who really stepped up tonight, though. Christian Rathje is starting to turn it on."
Decorah's Brady Hogan, who is ranked seventh in Class 3A, won the race in 16:19. He edged Cedar Falls' Alex Horstman by 5 seconds.
"We talked about how we wanted to come in here and compete with some of these big 4A schools," Hogan told the Waterloo Courier. "We had good scouting reports on Cedar Falls and this course and we felt good as a team coming down here to run."
Horstman led a pack of five Tigers across the finish line.
"I really worked hard all summer to get in my best shape not just physically but in the mindset as well," Horstman told the Courier. "I knew (Hogan) was on my heels the whole way and when he passed me down the stretch, he just zoomed by me. I was waiting for him to slow just a little, but he kicked it in and it was tight, and I gave it my best. I was happy to see that the rest of the guys finished strong to help get first place."
Both Ankeny teams will compete in the Indianola Invitational on Thursday.