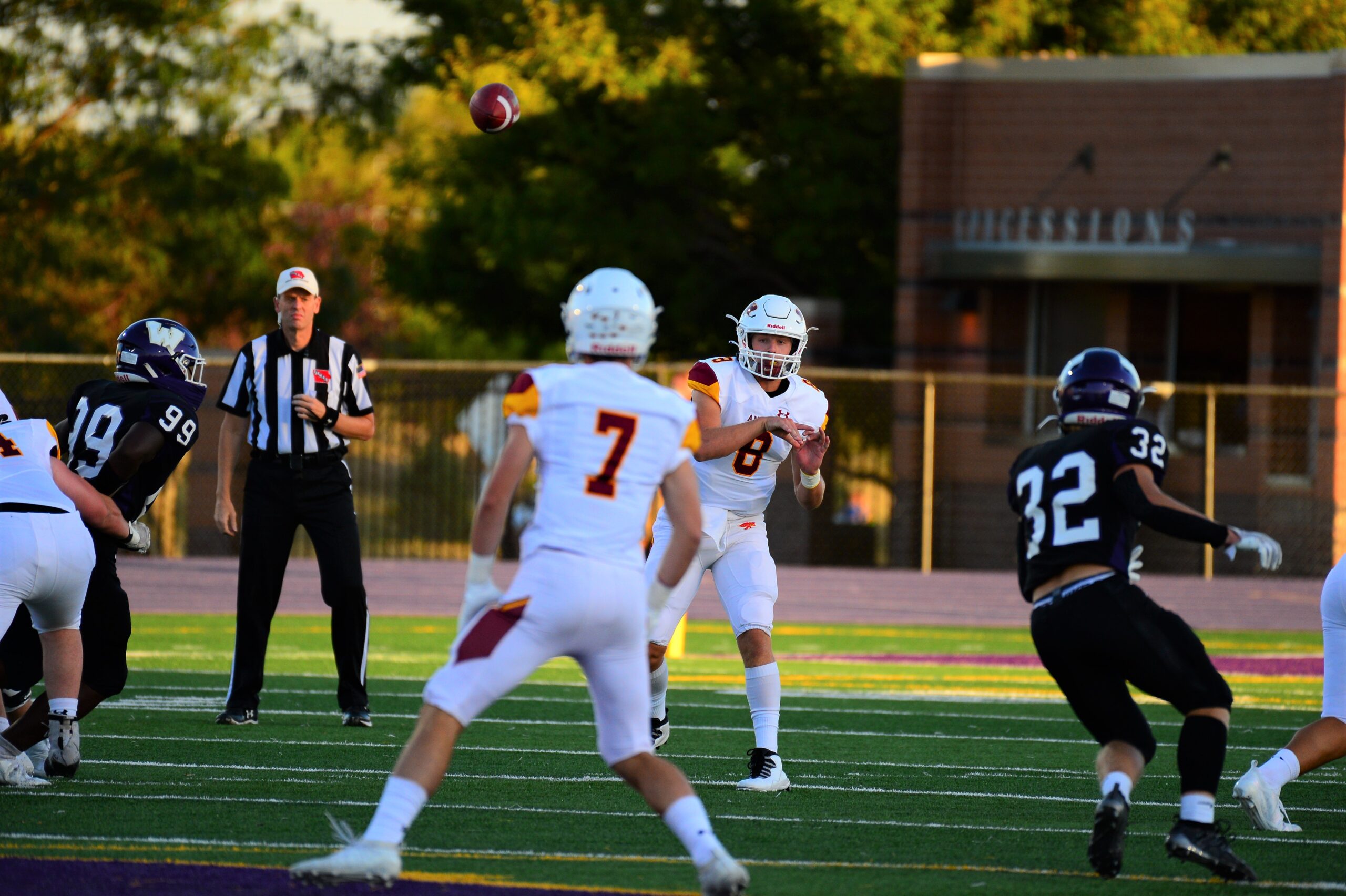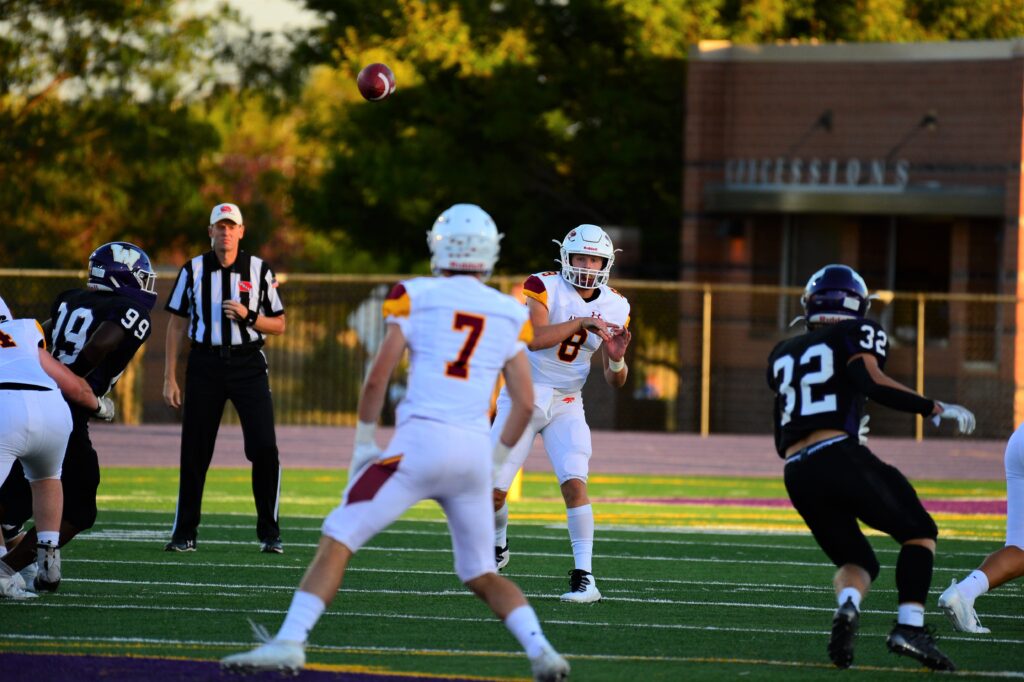 It tells you something about the talent on the Ankeny football team that Council Bluffs Jefferson coach Brant Anderson was actually pleased by his squad's performance in a 68-0 loss to the fourth-ranked Hawks on Friday at Wickersham Stadium.
"Shockingly enough, we made a few strides," Anderson told The Daily Nonpareil afterwards. "We were able to get a little bit of momentum going in the running game. We were able to hold the ball away from them a little bit; we just weren't able to repeat that many times.
"Our first drive was 16 plays and took over 6 minutes off the clock. We need to do that more to keep their offense on the sidelines. We just need to get more consistent at that," he added.
Ankeny (3-1), meanwhile, didn't have any 6-minute drives. The Hawks relied on numerous big plays to quickly turn the game into a rout.
Quarterback Jase Bauer tossed four touchdown passes, including a 40-yarder to Brody Brecht on the game's first play from scrimmage. Brecht later scored again on a 14-yard reception.
"Our mindset was just to go in there, do our thing and get it over with," Brecht said.
Brecht also scored on a 57-yard punt return during a 35-point second quarter that allowed the Hawks to build a 48-0 halftime lead.
"I didn't have to break any tackles," Brecht said. "The return team did a great job of blocking and opening up holes for me to go through."
Bauer completed 5-of-8 passes for 150 yards. He hooked up with Kade Somers on a 71-yard touchdown pass and also threw an 11-yard scoring toss to Brady McCullough.
Junior running back Colin Kadolph returned to the Hawks' lineup after missing a game due to an injury. He rushed for 122 yards on just eight carries, including touchdown runs of 58 and 5 yards.
Backup running back Nate Nessa took over in the second half and also scored a pair of touchdowns for the second week in a row. His scoring plays covered 11 and 6 yards.
Ankeny's other touchdown was scored by Brock Adamson, who returned a fumble 27 yards to the house. He was filling in for defensive end Will Johnson, who sat out as a precautionary measure after a possible exposure to COVID-19.
Jefferson (0-3) has been outscored, 180-14, in its three losses.
The Hawks will travel to Valley Stadium on Friday to meet the Tigers (1-2).