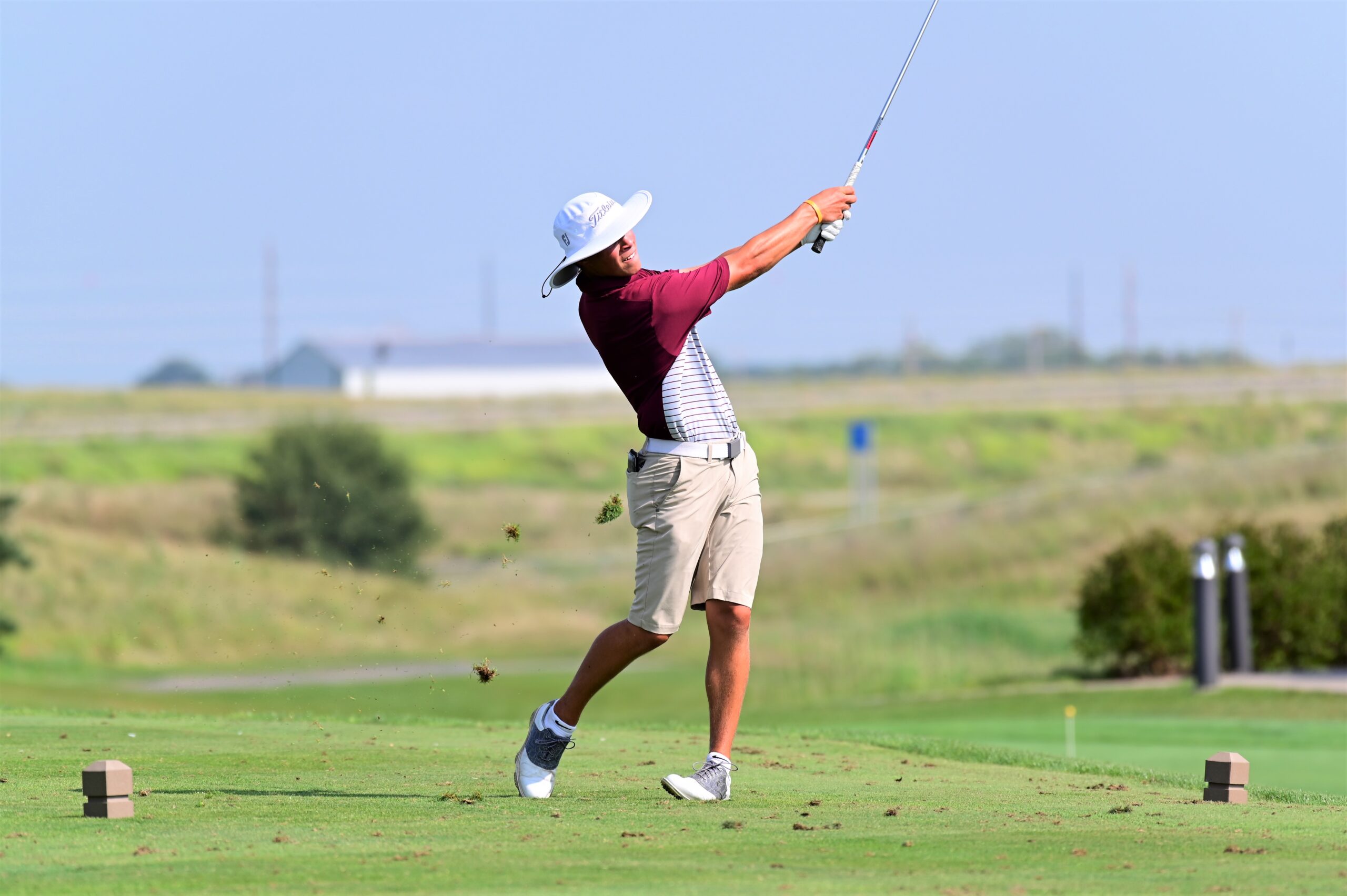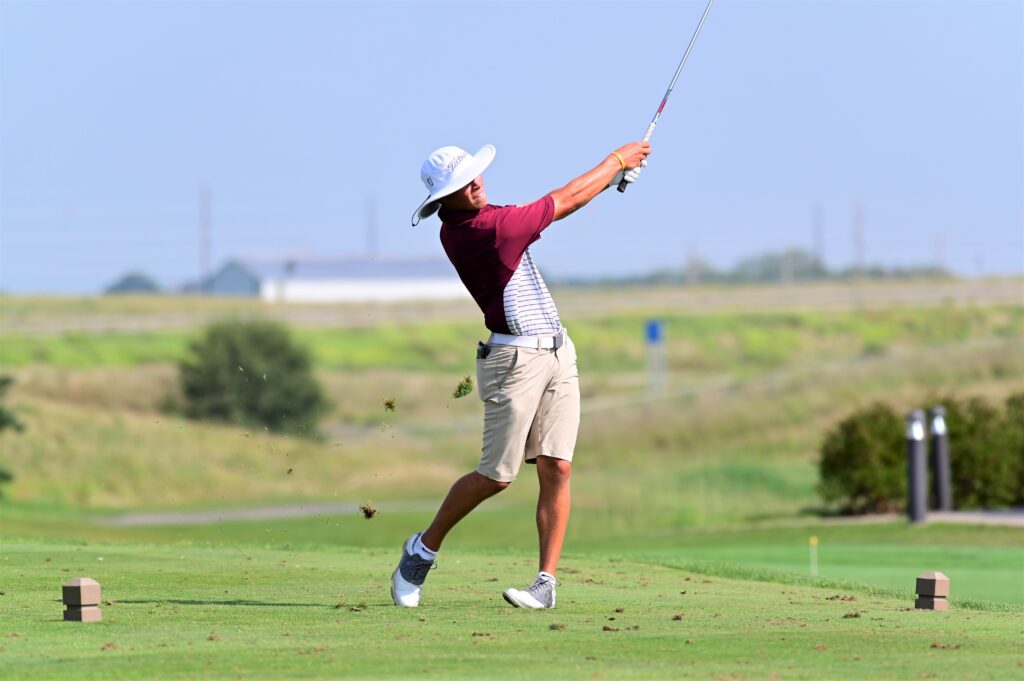 The biggest goal for the Ankeny boys' golf team is to qualify for the Class 4A state meet and potentially contend for the school's first title.
It was never the Hawks' goal to go undefeated this season.
But with each and every meet, Ankeny is moving closer to achieving that rare feat.
The third-ranked Hawks easily won the Joe August Invitational on Friday at Elmwood Country Club in Marshalltown. They posted a 286 total–their best team score since 2011–to finish 16 strokes ahead of runner-up Indianola.
"I feel like we are peaking at the right time," said Ankeny coach Mike Weddingfeld. "We plan on continuing to work hard and keep improving into the postseason."
Marshalltown placed third in the 10-team field with a 305. No. 6 Ankeny Centennial finished fourth with a 306.
"The event definitely had the feel of a district meet, with the tracking of the real-time online scoring, and basically five good teams vying for the top three spots," said Centennial assistant coach Dean Smith, who was filling in for head coach Rick Fee. "I told the boys this is why every single individual shot matters for the team as last year we qualified for state by one shot in Sioux City and today we finished fourth by that same single shot."
Ankeny has now won three invitational crowns this season. The Hawks also went 5-0 in dual meets to win the CIML Iowa Conference title.
Hunter Johnson carded a 1-under-par 69 to lead Ankeny. He earned runner-up honors, finishing three strokes behind Grant Greazel of Marshalltown.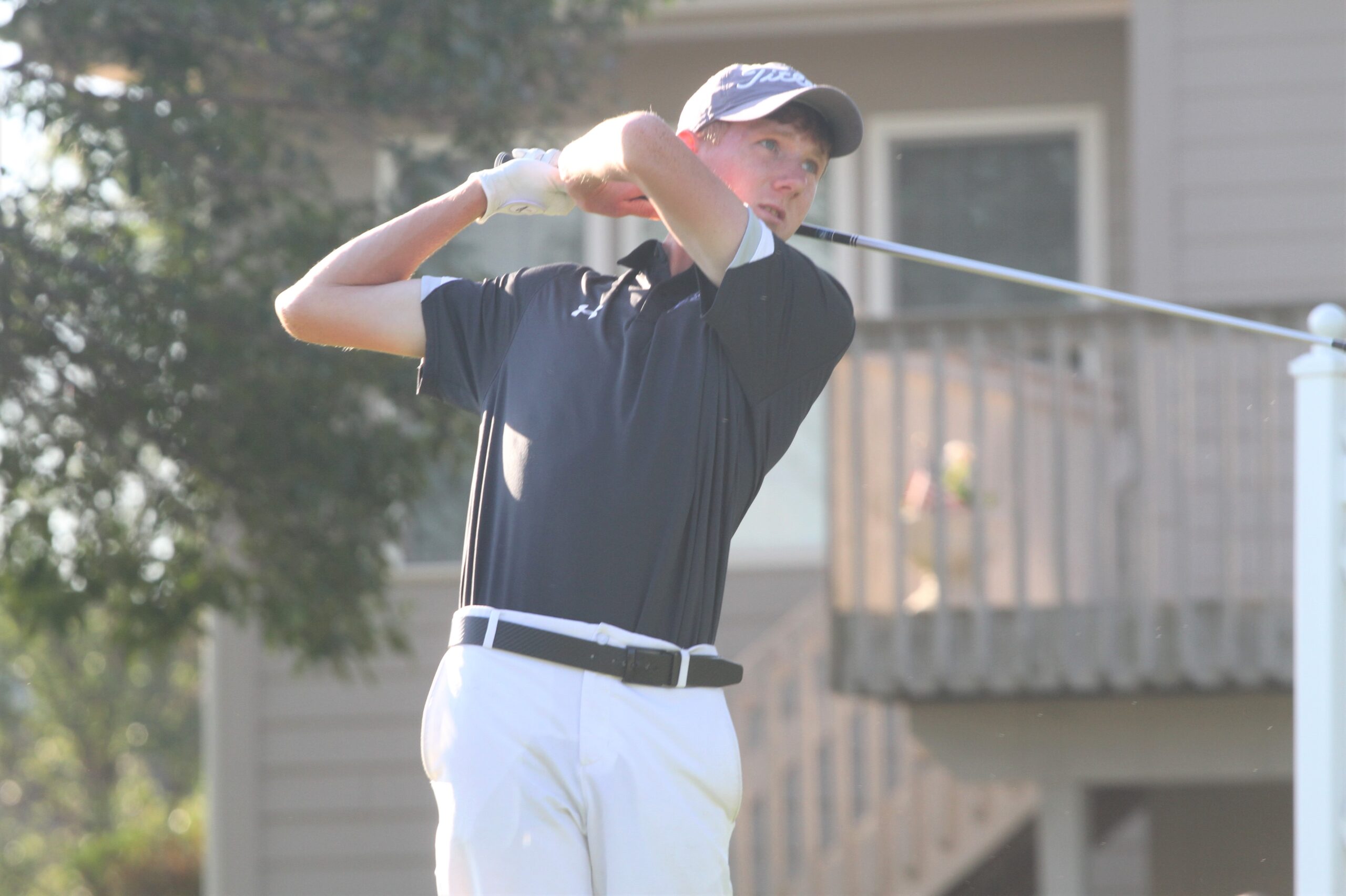 Greazel had finished two strokes behind Johnson in a dual meet on Thursday at Otter Creek Golf Course.
"Grant was outstanding on the day," Bobcats coach Lucas Johnson told the Marshalltown Times-Republican. "Even though he shot one of the best rounds in the history of Bobcat golf, he was still talking after the round about shots he felt like he could have improved upon. He's worked as hard as anyone on his game over the past couple of summers and when a player puts in the time those are the kinds of rounds that are possible."
Joey Newton shot a 70 to place third for the Hawks. He made three birdies during a four-hole stretch on the front nine to overcome a double bogey on No. 17.
"Joey has really stepped up the last two days and is striking the ball very well," Weddingfeld said. "He had never played Elmwood before so it was great for him to step up like that and shoot another great score for us for the second day in a row."
Ankeny's Dylan Taylor was fifth with a 71. Corbin Walker took 16th with a 76, Ty Roghair was 18th with a 79, and Karson Wehde fired an 86.
"Some of the guys started out a little slow on the front nine but played much better on the back so I was a little worried watching early on but I knew they would hang in there and keep battling," Weddingfeld said. "It took some of the guys a few holes to figure out the greens. Less than 24 hours earlier they were playing at Otter and the greens at Elmwood are much faster and have a lot more break to them as Elmwood is a very hilly course where you never seem to have a flat lie so not what we are used to playing and that takes some adjustment.
"I was glad we were able to adapt and keep our cool and finish the day with some solid rounds. That is the benefit of having some seasoned guys. Only a few of the guys had ever even played the course so for us to go out and shoot that score was great," he added.
Jonathan Saddoris shot a 73 to lead the Jaguars. He placed sixth as an individual.
Jack Winkel took 11th with a 75, Kellen Welsch was 17th with a 79, and Lawson Hachmeister placed 19th with a 79. Danny Paulson had an 86, while Ethan King finished with a 95.
"I was proud of Jonathan with a 73 and he left a number of birdie opportunities out there," Smith said. "I was also proud of Kellen as he was 8-over-par after the first six holes, then played the final 12 at just 1-over-par."