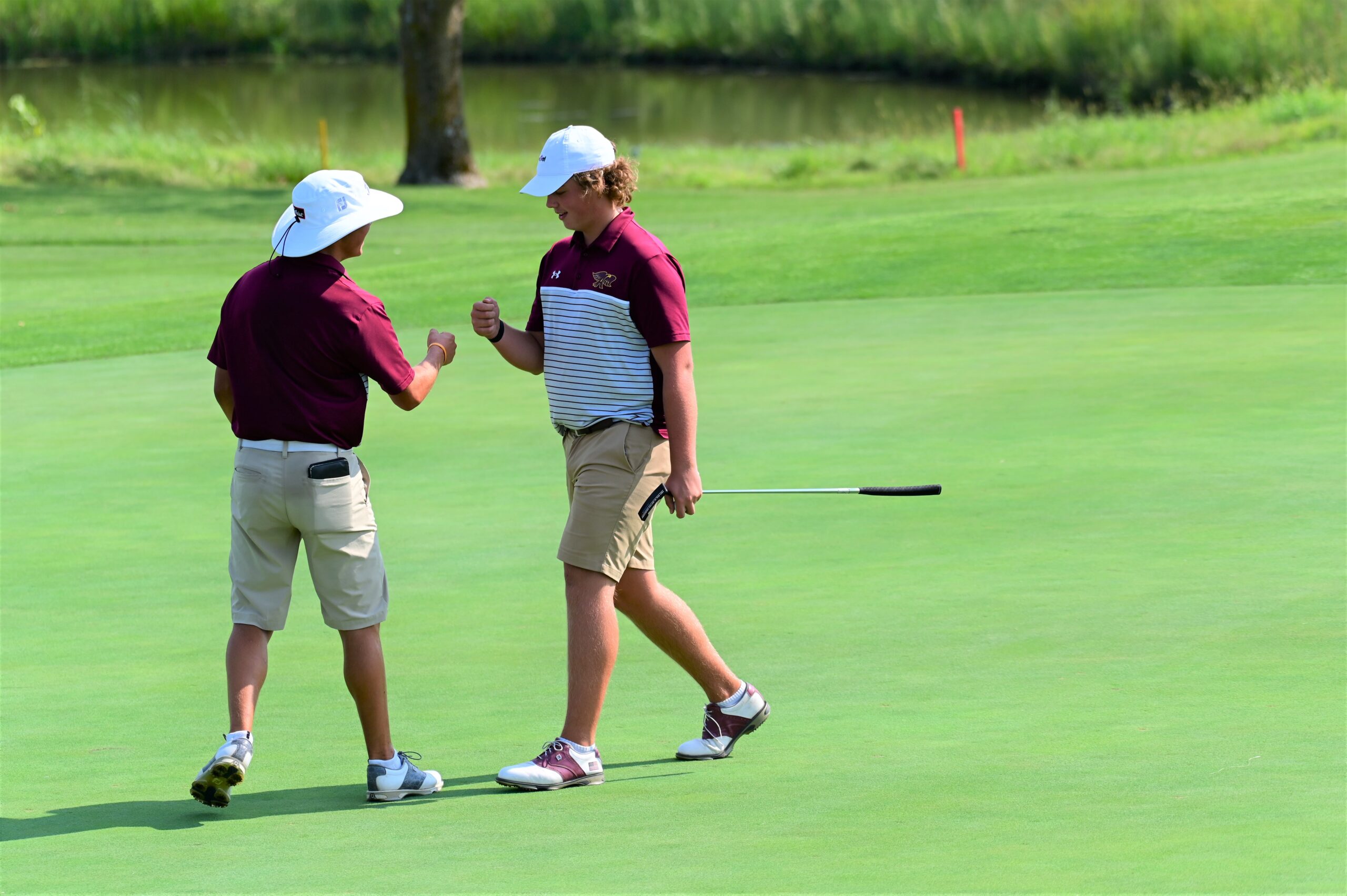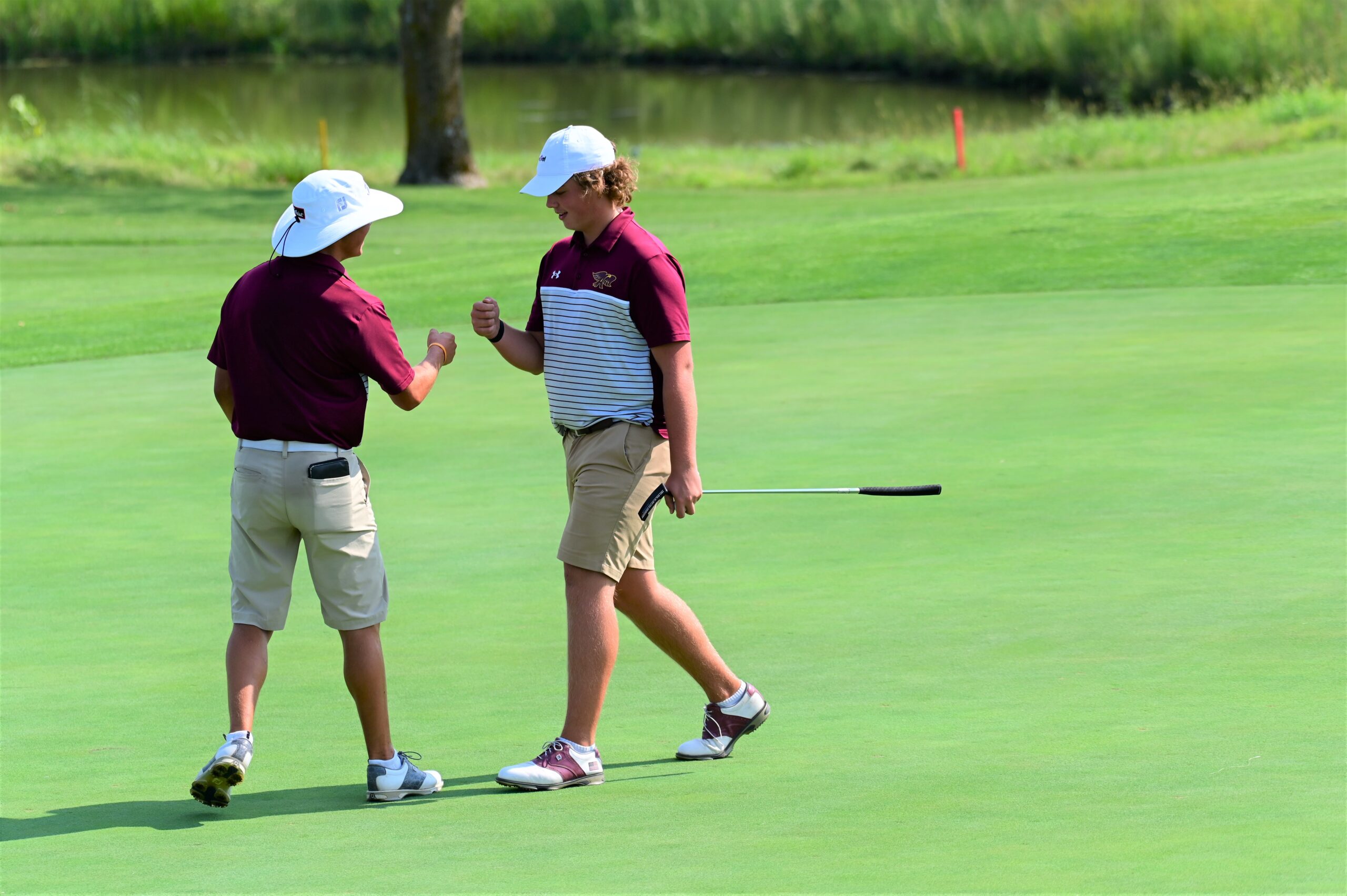 Hunter Johnson and the undefeated Ankeny boys' golf team earned a threepeat on Monday.
Johnson carded a 1-under-par 70 to lead the third-ranked Hawks to the Indianola Invitational title at the Indianola Country Club for the third straight year. It was also Johnson's third consecutive individual victory.
"I really like the golf course," said Johnson. "Jason Marvelli always has the course in great shape!"
No. 6 Ankeny Centennial placed second in the five-team field with a 310. Indianola was third with a 313.
"I was very pleased with the way the boys responded after their play at Marshalltown on Friday," said Centennial coach Rick Fee. "(Jack) Winkel had a great day, but the best part of the day was the fact the JV squad we took today tied our varsity crew at 310 and that would have put them in a tie for second in the whole tournament."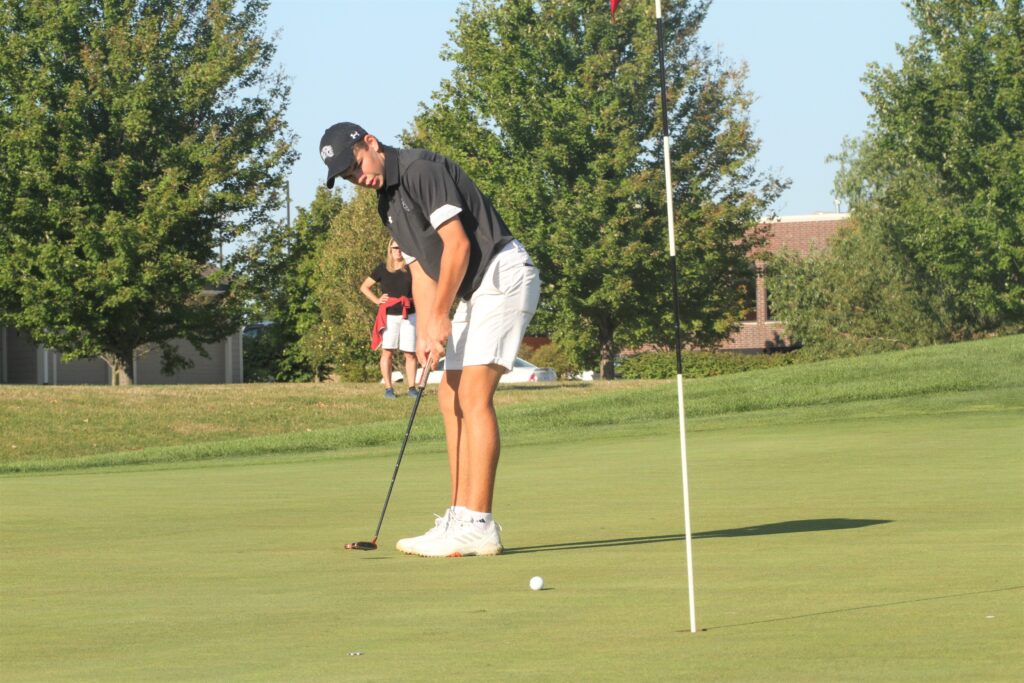 Ankeny, which has won four invitationals this season, placed four golfers among the top six individuals.
"It was another solid day for the guys," said Ankeny coach Mike Weddingfeld. "Hunter came in with another very good under par round for us."
Johnson had four birdies on the day, including one on the par-3, No. 18 hole.
"I had a pretty solid round," Johnson said. "I made some aggressive decisions that did not pay off and cost me a few shots. I had a couple bad bogeys, but I did a lot of good things. I had a good group to play in. It is always fun to play with Jack Winkel."
Winkel carded a 74 to lead Centennial. He placed third in the 30-player field.
"Shooting a 74 can never really be a bad day," said Winkel. "But I was 1-under through six (holes), and I felt like I made quite a few preventable mistakes."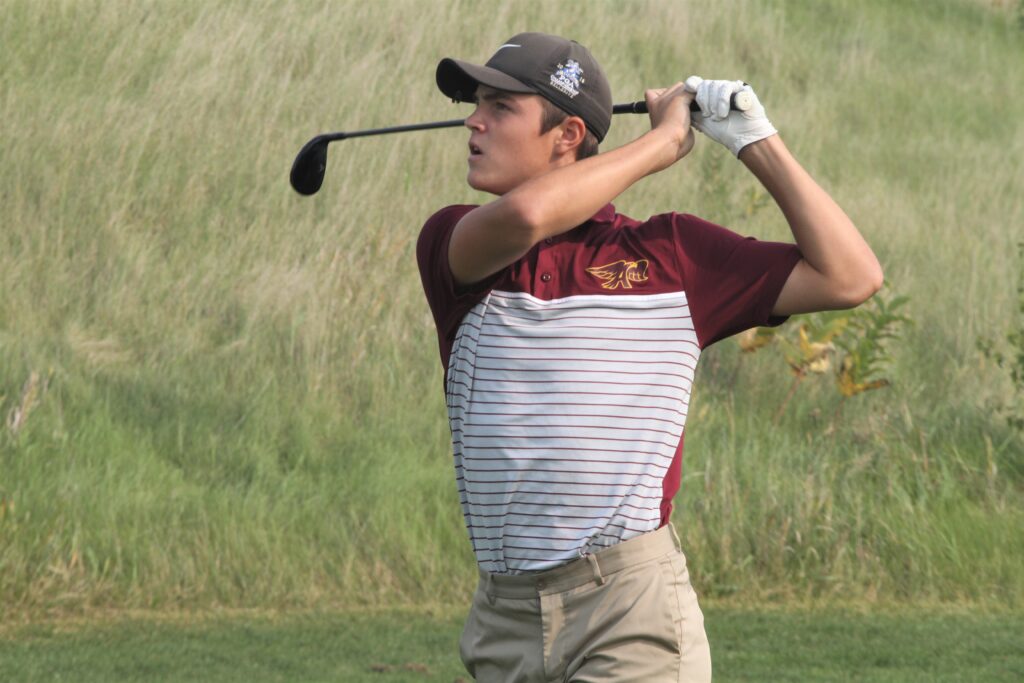 Dylan Taylor shot a 75 to place fourth for the Hawks, Corbin Walker was fifth with a 76, and Karson Wehde finished sixth with a 77. Ty Roghair and Joey Newton each fired an 80 to place 12th and 13th, respectively.
"It was nice to see Karson shoot a good number to count today," Weddingfeld said. "This season has really been a team effort, and everyone on the team has contributed to our success."
Centennial's Lawson Hachmeister and Jonathan Saddoris each shot a 78 to place seventh and ninth, respectively. Ethan King took 15th for the Jaguars with an 80, Kellen Welsch had an 81, and Danny Paulson added an 86.
Ben Meier shot a 73 for Centennial's JV. Caden Kelling had a 76.
Centennial will play in the Ames Invitational on Tuesday at Veenker Golf Course. Both the Jaguars and Hawks will compete in the Southeast Polk Invitational on Wednesday at Copper Creek.
"We basically have three qualifying events this week, and my goal is to find my top six moving toward conference and districts," Fee said.