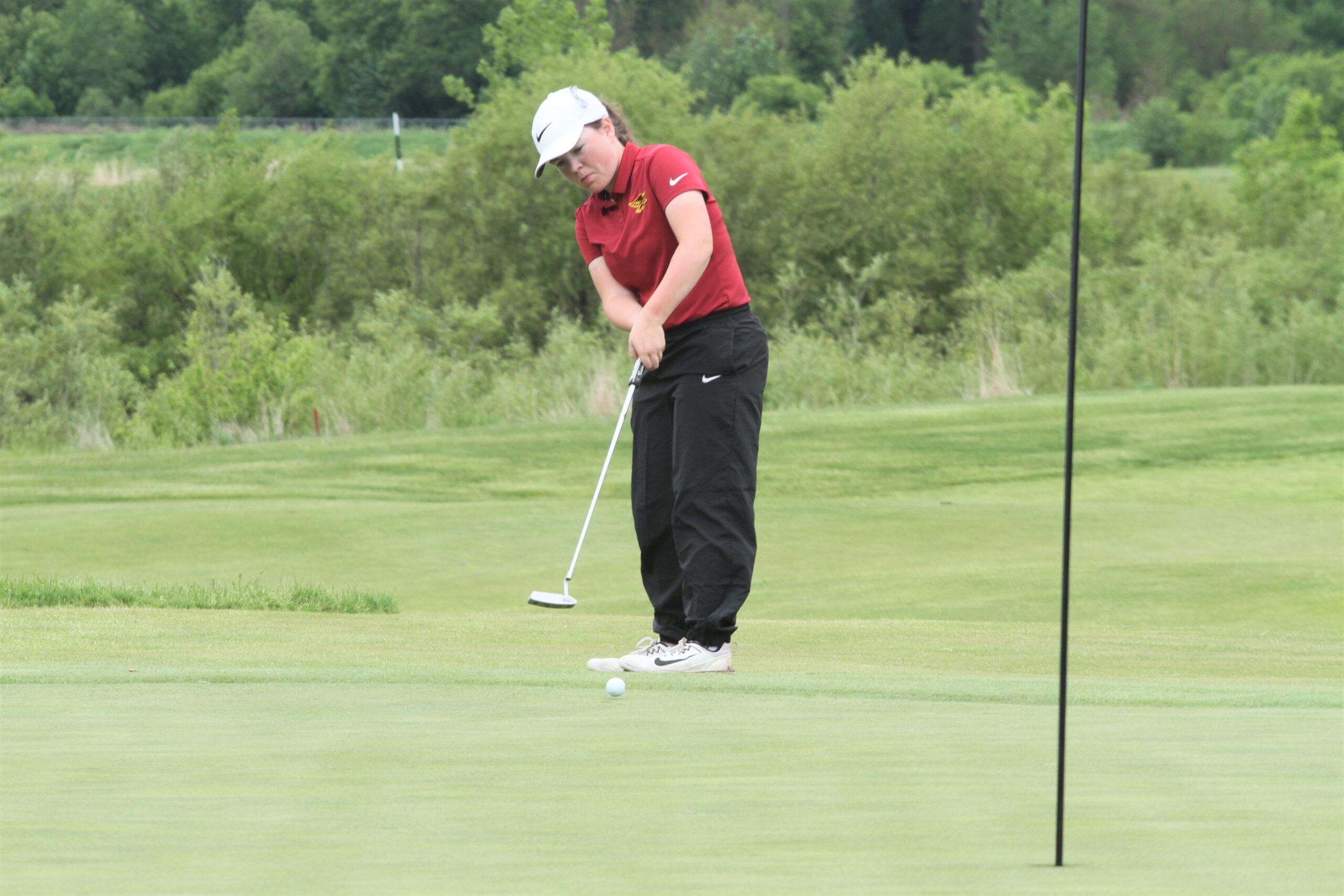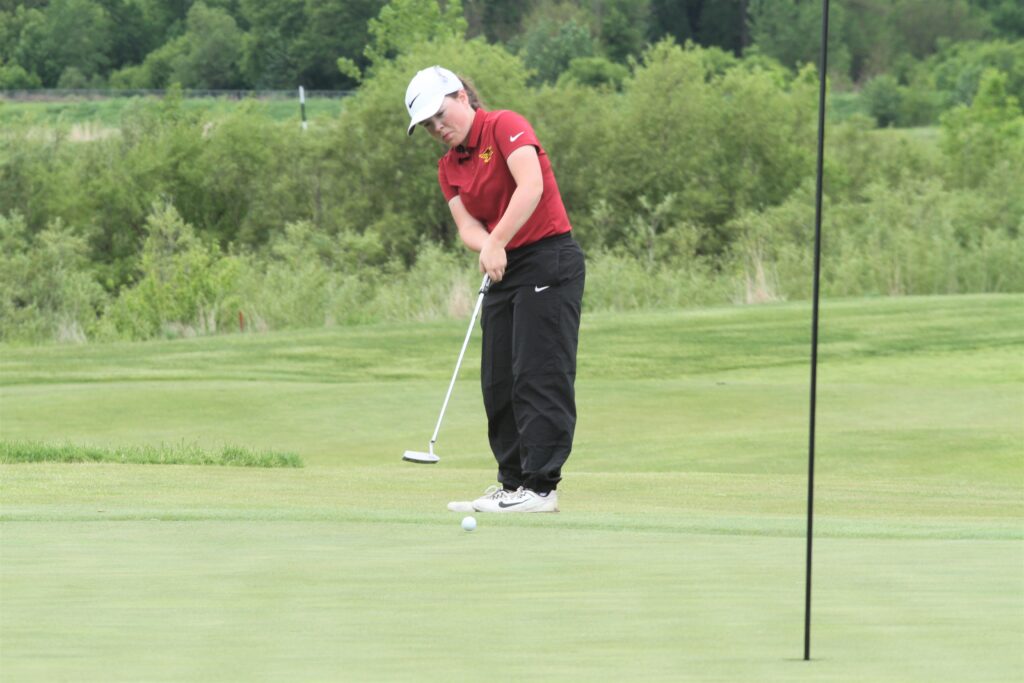 Ankeny golfer Jaci Webb didn't get a chance to impress college coaches with a strong junior season.
She still landed a scholarship anyway.
Webb has verbally committed to play for William Jewell College, an NCAA Division II program in Liberty, Mo. She announced her decision via Twitter earlier on Tuesday.
"I am very excited to announce that I have verbally committed to play golf @williamjewell!" she tweeted. "I wanted to say thank you to Coach Sager @jewell_golf for making my decision very easy! I also wanted to say thank you to Coach Hagarty for helping me become a better player @GolfAnkeny."
Webb said she also considered Northwest Missouri State and Truman State before choosing the Cardinals.
"I don't think it was as tough of a decision as it could have been," she said. "I actually went and visited Truman and loved the team, but I just didn't have the feeling like I had at William Jewell. The thing that stood out to me at William Jewell was coach Sager's plans and ideas he had for the team, which was to compete the best we could and individualized practice plans to fit your needs."
Webb has earned a pair of top-24 finishes at the Class 4A state meet during her high school career. As a sophomore in 2019, she placed 12th with a 162 total in the meet at Coldwater Links Golf Course in Ames.
Webb was hoping to improve on that finish in 2020, but her junior season was wiped out by the COVID-19 outbreak that forced the cancellation of spring sports by the Iowa Girls' High School Athletic Union.
"I think it might have hampered my recruiting slightly in the sense that coaches couldn't see that important junior season, but at the end of the day I felt at home at Jewell and that was one of the things that was very important to me," Webb said.