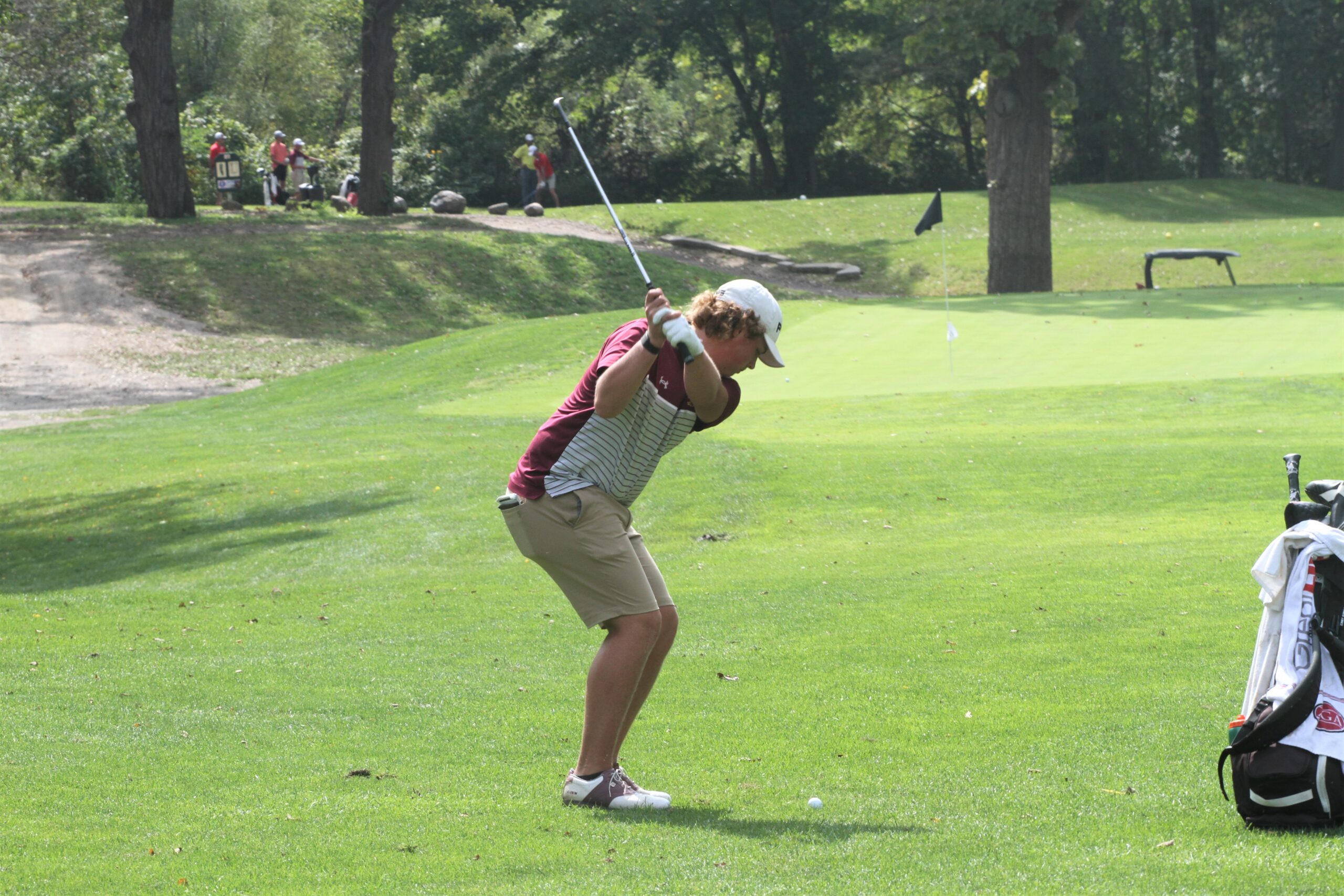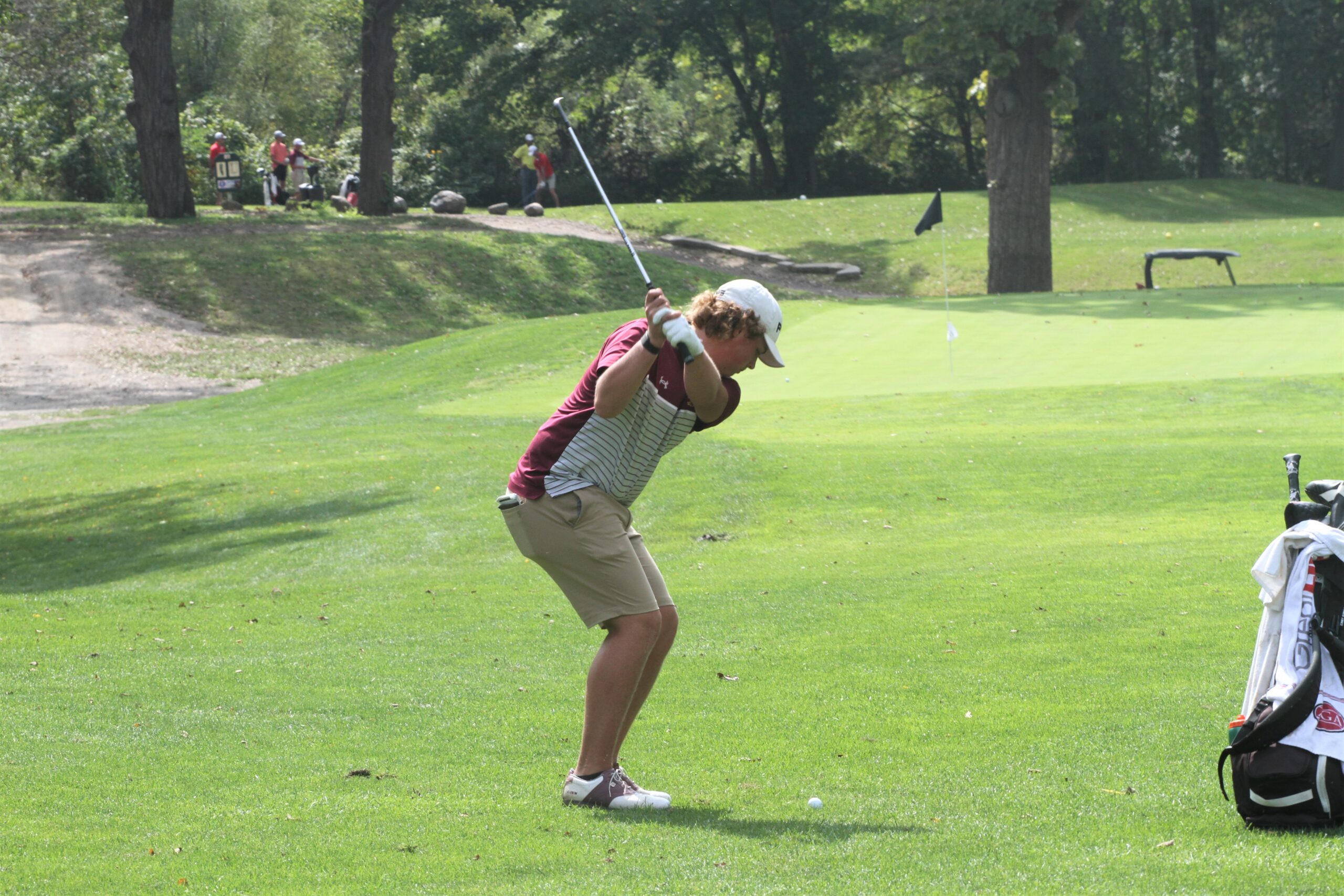 Even when the Ankeny boys' golf team doesn't play its best, the Hawks are still tough to beat.
Third-ranked Ankeny easily won the Southeast Polk Invitational on Wednesday at Copper Creek, posting a 293 total to claim the title for the second straight year. The host Rams placed second in the nine-team field with a 308.
Ankeny remained unbeaten on the season.
"It was another great day of golf for us," said Ankeny coach Mike Weddingfeld. "It is definitely hard to complain about a 15-stroke win, but I know several of the guys felt they could have played better. Hunter (Johnson) and Corbin (Walker) both felt that they didn't finish very well and gave a few strokes away, and Dylan (Taylor) didn't feel he putted the best, but at the end of the day it was good enough for the win."
No. 6 Ankeny Centennial placed third with a 311 total. The Jaguars improved on their sixth-place finish at last year's meet, but the gap between the top teams was much closer then–the Hawks defeated Centennial by just nine strokes in 2019.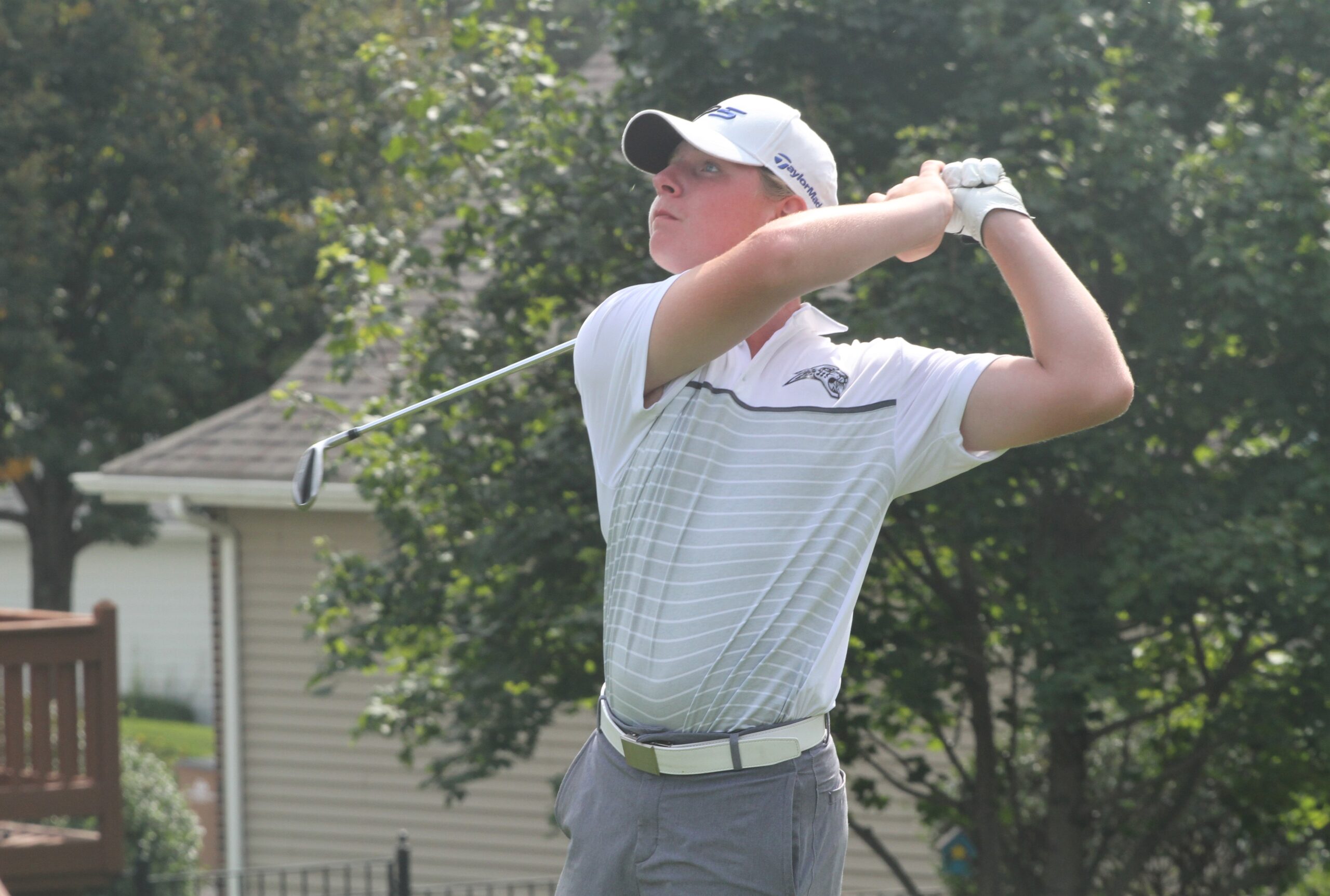 "We have seen a trend that we are either unable to start well in the first three or four holes or we are unable to finish the last three or four holes," said Centennial coach Rick Fee. "No matter if it is player 1 or 9, today our starts and finishes were horrible."
Ty Roghair and Johnson each shot an even-par 71 to lead Ankeny. Ottumwa's Cale Leonard also carded a 71, but Roghair earned medalist honors for the first time this season on a cardoff.
Leonard took second, and Johnson finished third.
"I have played much better rounds of golf in the past which gave me the confidence that I can shoot good scores," Roghair said. "So far this season my ball striking and putting hasn't been in as good of form as I'd like. Although I hit lots of good shots and hit a lot of greens today, the putter wasn't quite there and the round could have been a few shots lower."
Taylor placed eighth for the Hawks with a 75, while Walker took 14th with a 76 and Joey Newton finished 15th with a 77. Karson Wehde added an 89.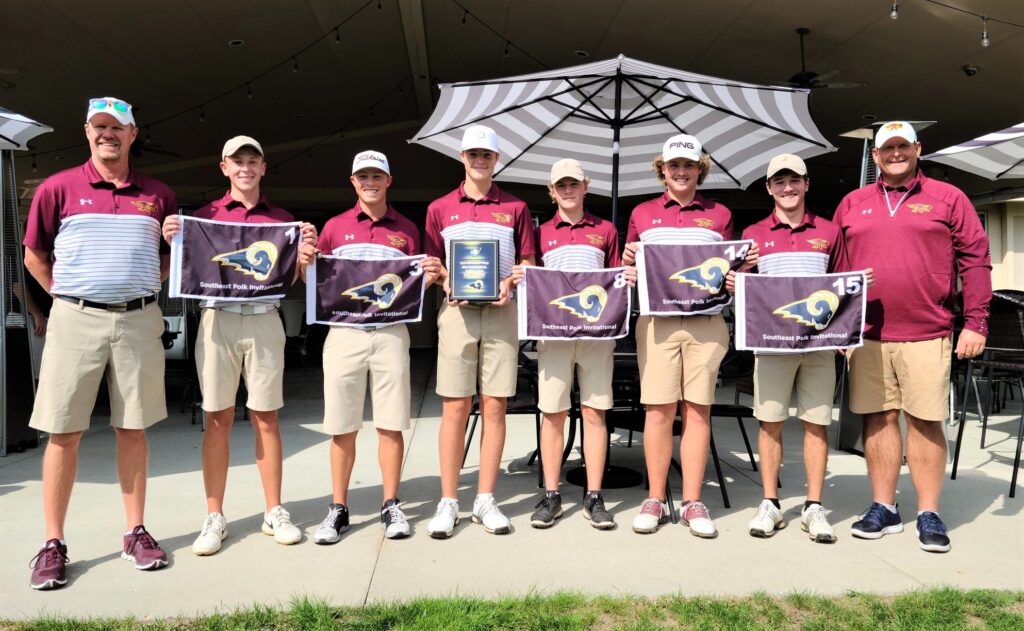 "The drive to improve and always shoot their best is what helps this team to be successful," Weddingfeld said. "They are undefeated yet every day they go out and practice their weaknesses and strive to improve. We will continue to work hard and take it day by day like we have all season and just do our best each time we go out and compete."
Ankeny has now won five invitationals by an average of nearly 12 strokes.
"I'm not surprised at all with how we have played so far this year," Roghair said. "Over these last few years of high school I've played tons of golf with the guys on the team, and I know we're all capable of putting up some really low scores. The key for us so far this year is that on the days that one of us doesn't have our best stuff we are confident that one of the other guys will step up and post a good score."
Centennial's Jonathan Saddoris and Jack Winkel each fired a 75 to place ninth and 10th, respectively. Ethan King shot an 80, Kellen Welsch had an 81, Lawson Hachmeister carded an 82, and Ben Meier added an 85.
"After looking at the scorecards we were +12 the first three or the last three holes of the day," Fee said. "As we get closer to the end of the season and postseason, that is going to be the difference between making state and going home. Our main goal right now is to lock up the top six that are to represent us at districts."