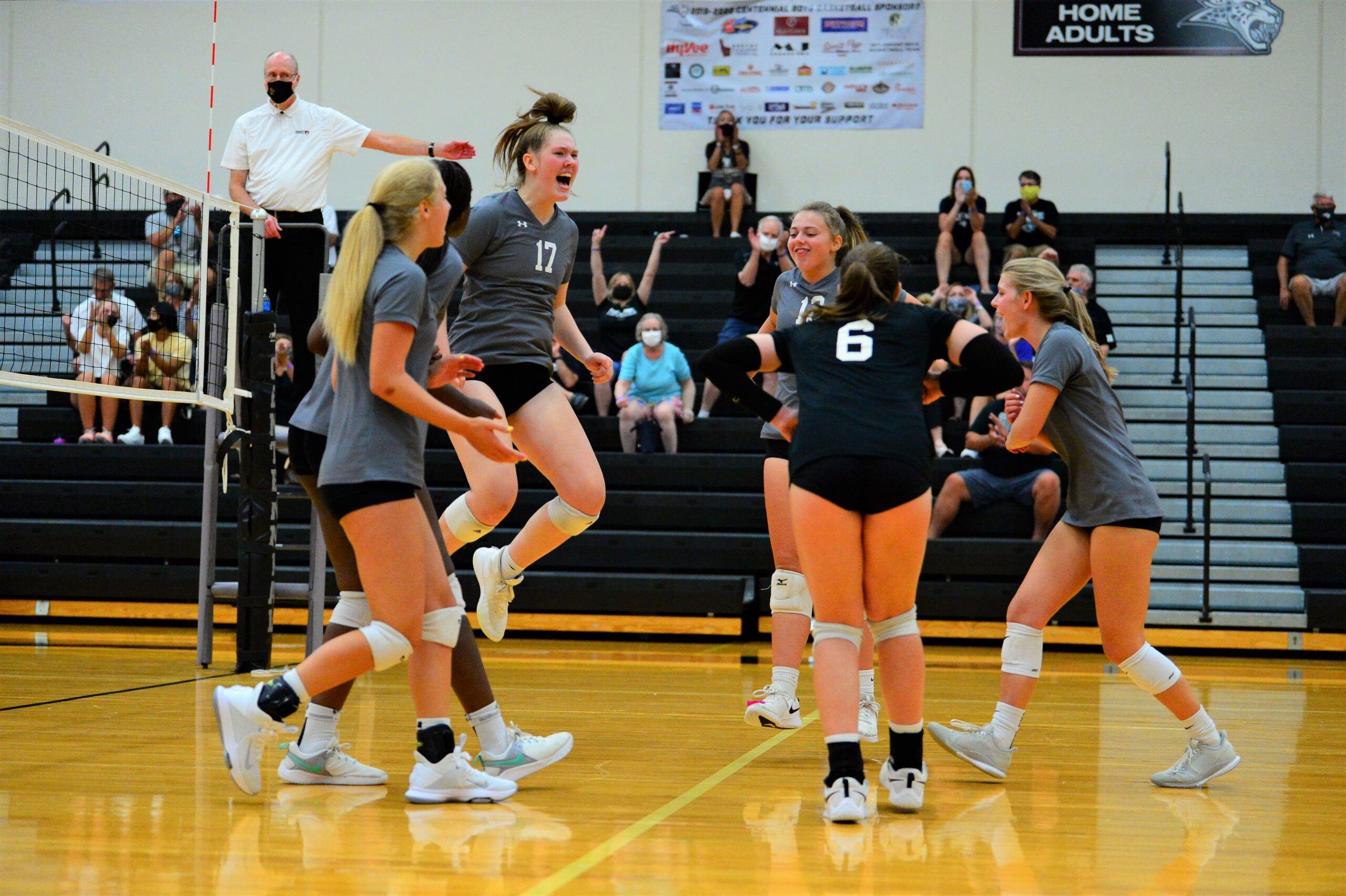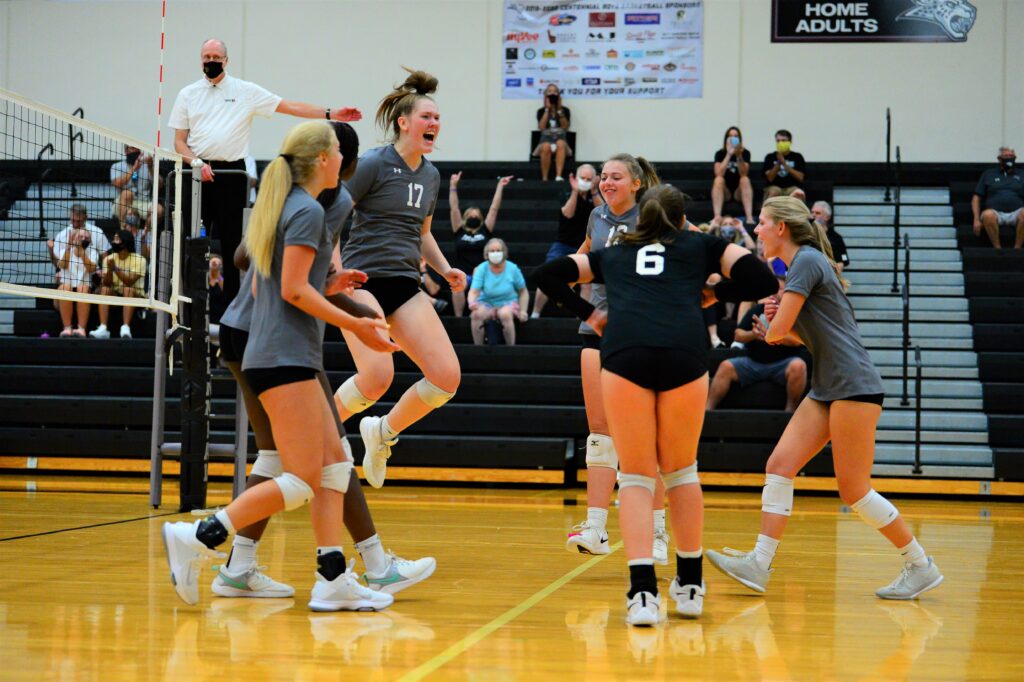 A balanced offensive attack and an effective defense helped the Ankeny Centennial volleyball team to a sweep at Marshalltown on Tuesday.
The fifth-ranked Jaguars posted a 25-18, 25-16, 25-13 victory in the CIML Iowa Conference match. They improved to 2-0 in the league and 8-1 overall, while Marshalltown's records fell to 0-1 and 3-5.
"It was a great night for us," said Centennial coach Jessica Rinehart. "We played with high energy across the board."
Centennial enjoyed runs of at least four points in all three sets. The Jaguars had a six-point run in the third set to erase a 5-3 deficit and take the lead for good.
Olivia Anderson led Centennial with nine kills, while Delainey Winkel had seven and Monica Mirembe added six. Morgan DenBeste (15) and Reagan Angus (14) combined for 29 assists.
"We had a balanced attack and found a lot of success in the middle," Rinehart said. "Our passers did a good job passing with tempo and keeping us in system."
Angus also completed all 20 of her serves for the Jaguars, who connected on 70-of-72 (97.2 percent) attempts as a team. Peyton Mitchell had a pair of aces.
Ella Becker racked up 10 digs, while Millie Hill chipped in seven. Mirembe contributed two blocks.
Marshalltown finished with 20 kills but also had 23 hitting errors, resulting in a negative hitting percentage.
"I would say there's just some instances where we could have had a lot better connection, so I think we need to keep working on that," Bobcats coach Kaylee Peschong told the Marshalltown Times-Republican. "Obviously, Ankeny Centennial is such a great team and they come ready to play and aggressive and great energy all the time. I think that our serve receive can be a little more consistent. Setting, hitting, serving–everything, top to bottom–just consistency."
Centennial will travel to Ottumwa on Thursday for a non-conference match against the No. 12 Bulldogs (10-5). The Jaguars will then host a showdown against No. 2 Ankeny (9-2) on Tuesday for the Iowa Conference lead.
"We're still reaching for that next level of consistency, but our team is working hard and continues to do pieces of great things along the way," Rinehart said. "We've got a stretch of tough matches coming up, and we're looking forward to the challenge."