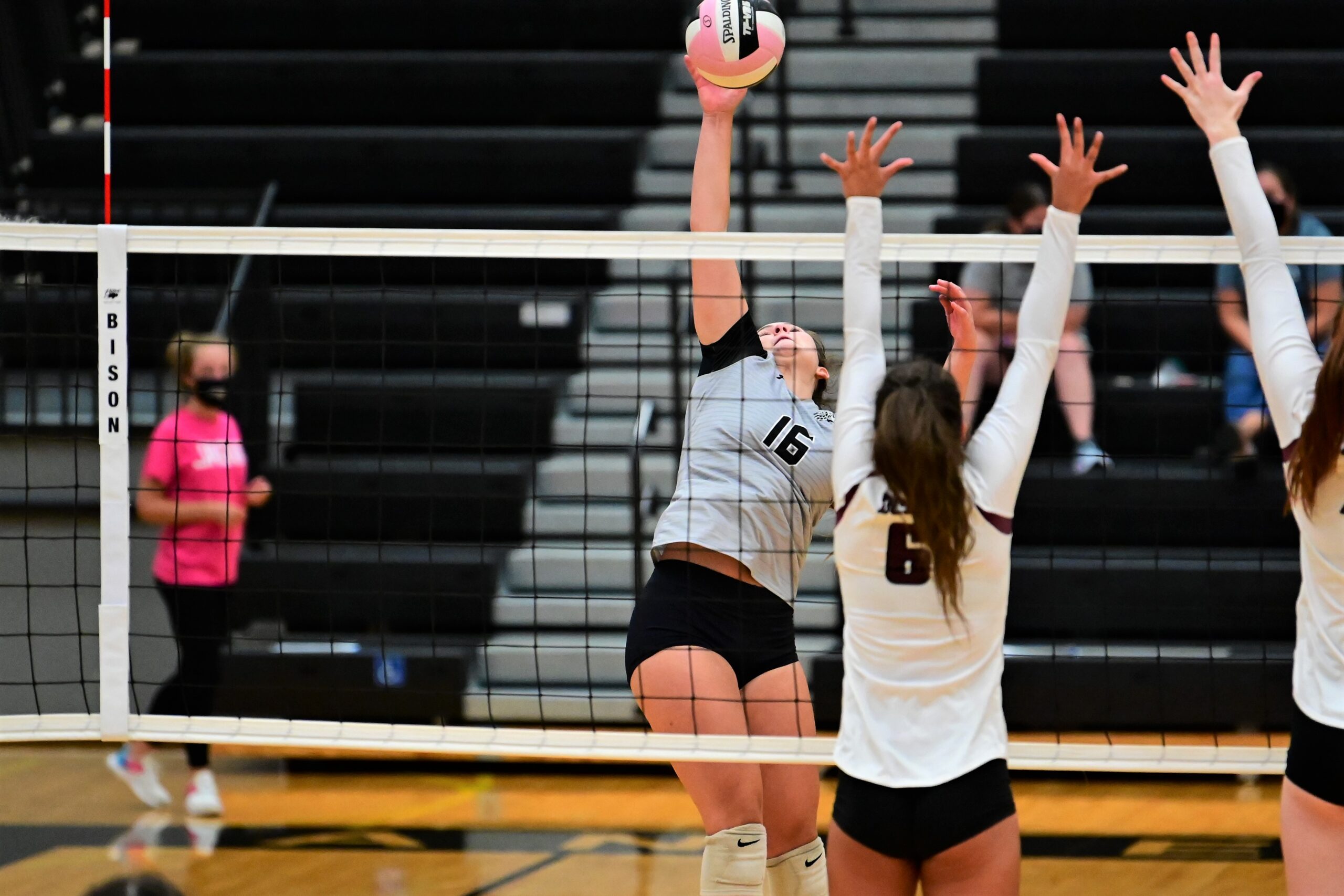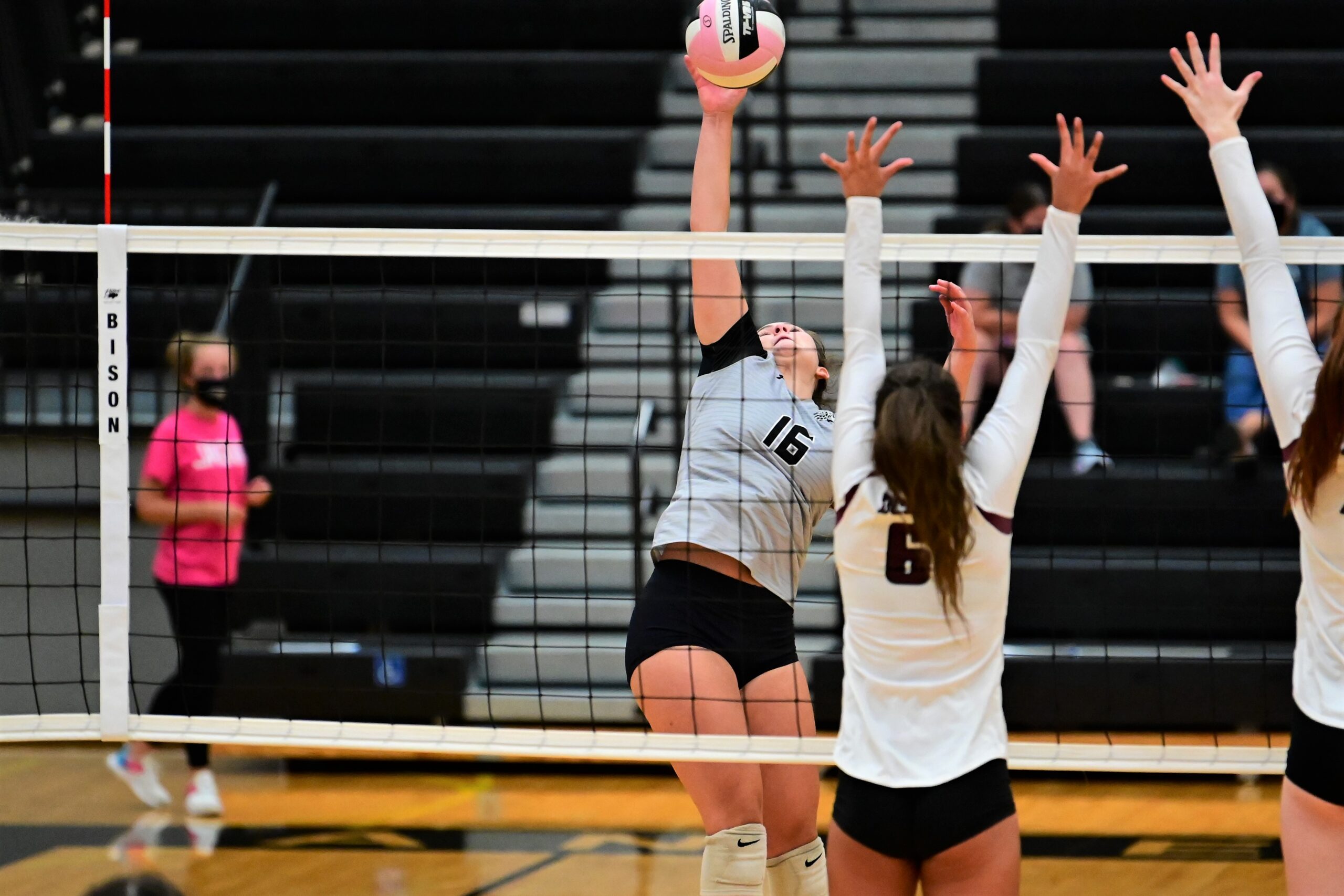 For the last few weeks, the Ankeny Centennial volleyball players have tried not to look ahead to Tuesday's showdown against second-ranked Ankeny.
Now, the Jaguars can finally focus on their crosstown rival.
No. 5 Centennial improved its record to 9-1 with a 25-17, 26-24, 25-16 victory at Ottumwa in a non-conference match on Thursday. The Bulldogs dropped to 10-6.
"I like where our team is at," said Centennial coach Jessica Rinehart. "I feel like we're continually progressing and pushing each other to be better at practice, and it's starting to show."
Centennial pounded 40 kills and hit .330 on the night. Olivia Anderson led the way with 11 kills and a .455 hitting percentage.
Marissa Meyer chipped in nine kills, Hannah Kurth had eight, and Peyton Mitchell added seven. Mitchell also had three blocks and two aces.
Morgan DenBeste dished out 19 assists in the win. Reagan Angus added 17 assists and two aces.
Monica Mirembe led the defense with four blocks. Ella Becker racked up 15 digs.
"Overall, we played great," Rinehart said. "This was by far our best tempo game. Our passers really put the ball on top of our setters' heads tonight, which allowed all of our hitters to score and hit with a high percentage. We brought awesome energy and fight to the match."
After Centennial jumped out to a 10-3 lead to open the match, Ottumwa played the Jaguars nearly even over the first two sets. A kill by Anne Guest pulled the Bulldogs into a 24-24 tie in the second set.
However, a serve into the net gave Centennial a third set point. Meyer then followed with a kill to close out the set, and the Jaguars went on to complete the sweep.
"Game two was close because we missed quite a few serves," said Rinehart, whose team completed 65-of-73 serves (89.0 percent) overall. "But other than that, it really felt like we were in control of all aspects of the match."
Ottumwa won eight straight matches before being swept at Cedar Rapids Prairie on Tuesday. The Bulldogs fell out of the latest Class 5A rankings.
Guest told the Ottumwa Courier that the Bulldogs had no answers for Centennial's balanced attack.
"They just do a good job of hitting it where you're not at," Guest said. "They found the open spots better than we did. On the other side, it was hard to get the ball down. Everything we sent over they found a way to play to keep the point alive."