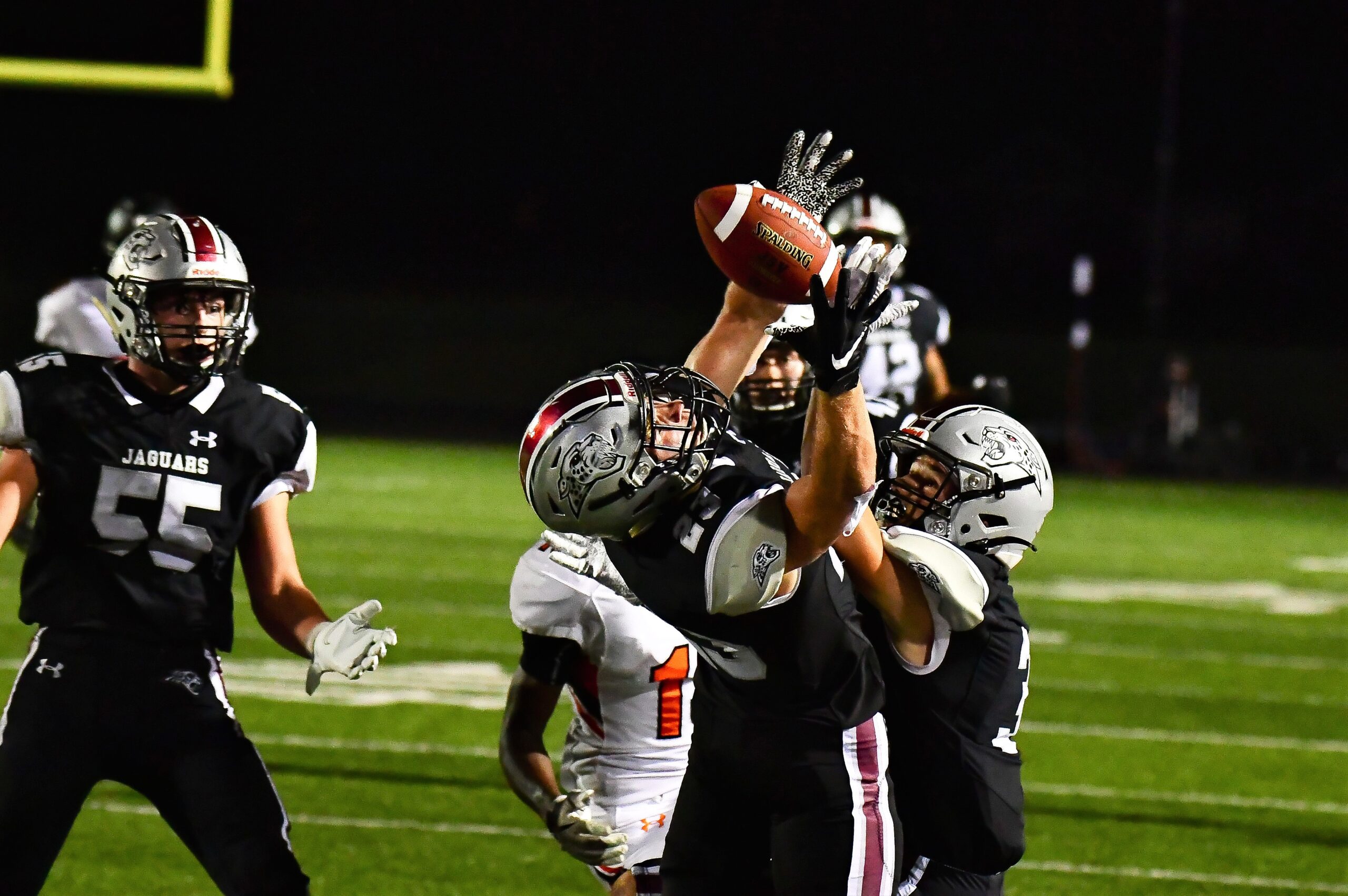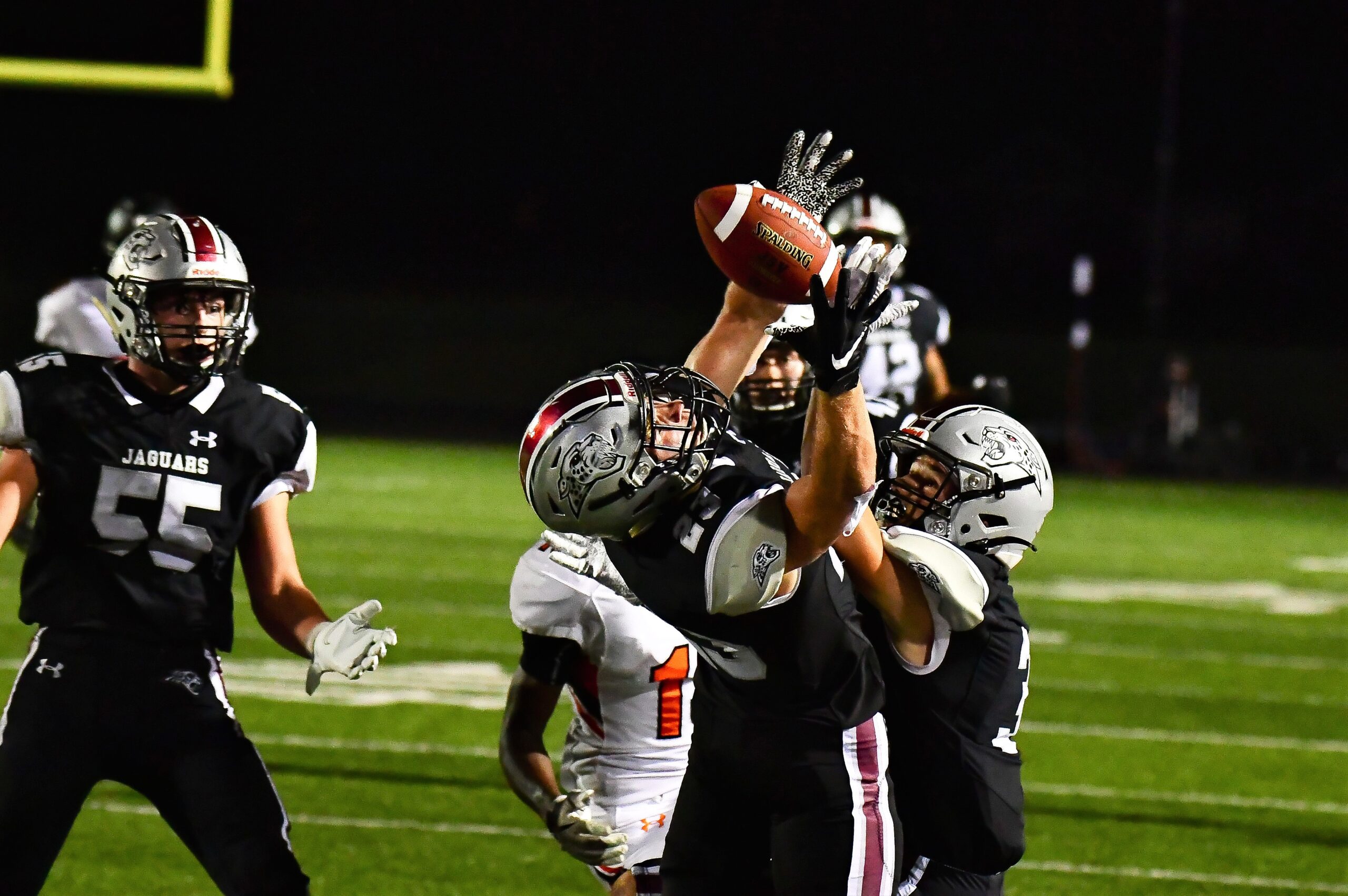 For the first time this season, the Ankeny Centennial football team lined up in the victory formation at the end of Friday's homecoming game against Ames.
The Jaguars milked the final seconds off the clock to preserve a 21-17 triumph at Ankeny Stadium.
"Our kids played great," said Centennial co-head coach Ryan Pezzetti. "I couldn't be happier for them."
Trey Porter ran 17 times for 110 yards and two touchdowns as Centennial improved its record to 1-4 on the season. He scored the go-ahead touchdown on a 3-yard run with 7 minutes 43 seconds left in the fourth quarter.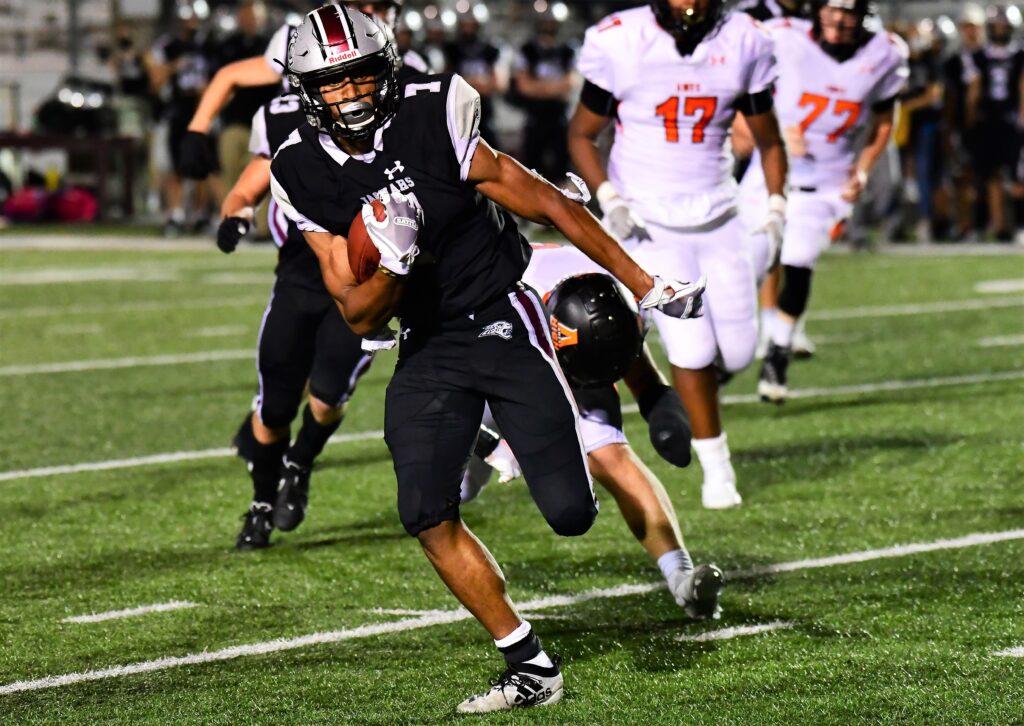 The Jaguars then held off Ames and its electrifying quarterback, Tamin Lipsey, who had sparked the Little Cyclones' comeback from a 14-0 deficit with an 80-yard touchdown run late in the first half.
"He broke like six or seven tackles on that play," Pezzetti said of Lipsey, who is considered one of the nation's top basketball prospects in the Class of 2022. "He's an unbelievable kid. We knew he was a pretty special player, and for our defense to come up and play as well as we did, we're really happy with their effort."
Ames (0-3) was playing for the first time since Sept. 4 after switching to online classes for two weeks due to a COVID-19 outbreak. It took the Little Cyclones a little while to get going.
Centennial jumped out to a 14-0 lead in the first quarter on touchdown runs by quarterback JJ Kohl and Porter. Kohl also had some success through the air, completing 9-of-13 passes for 135 yards.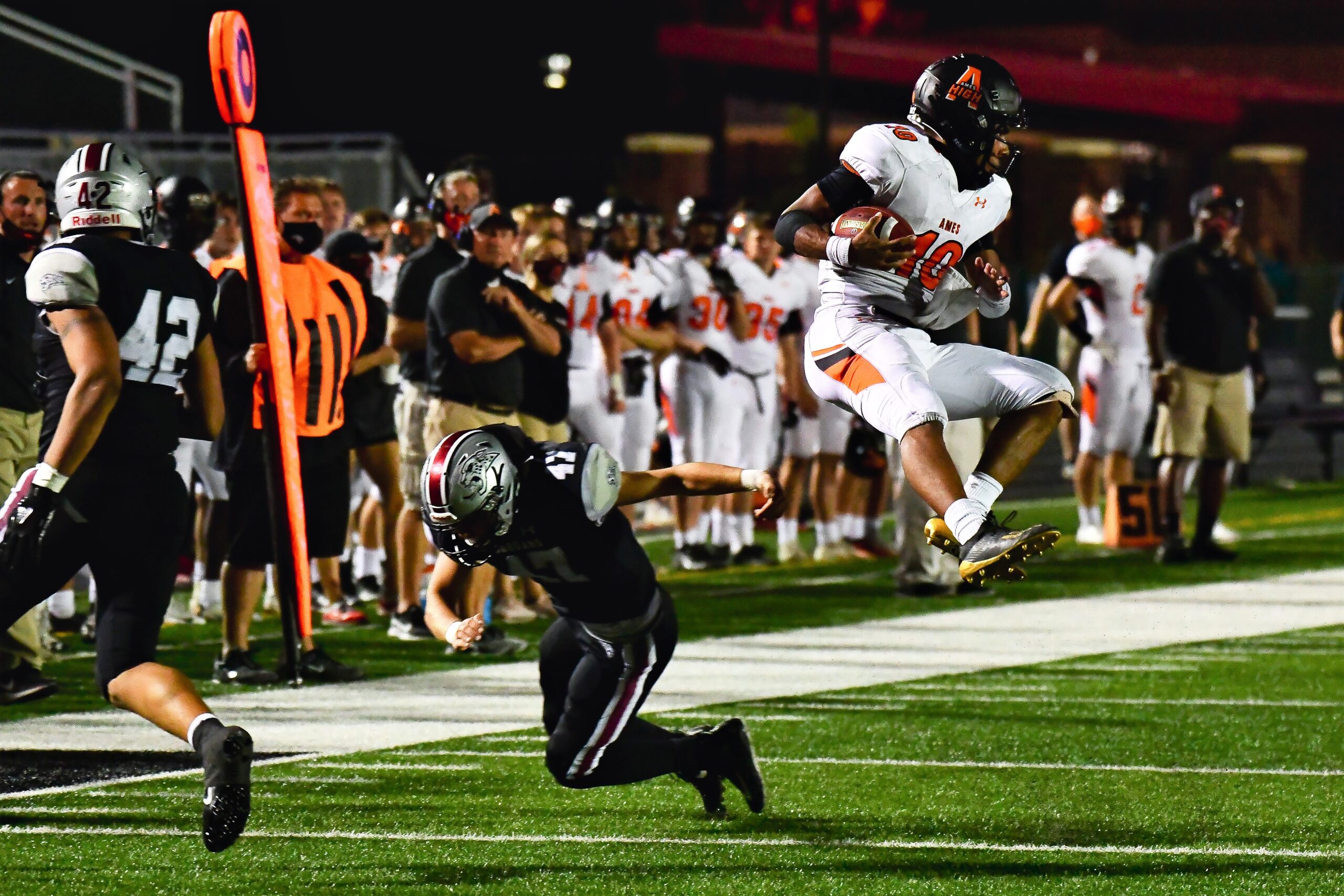 Ames closed the gap to 14-7 at halftime, then used a 10-point third quarter to take the lead.
"Our kids came out ready to play. We put a couple nice drives together and played good defense against (Lipsey), who is phenomenal," Pezzetti said. "They came back on us and took the lead, then we came back on them and got the go-ahead score. It was give and take a little bit, but we knew they were a good team. We saw them move the ball on Urbandale and Fort Dodge."
Jackie Wells led Centennial's defensive effort with three solo tackles and four assists. Carter Cahill, Jackson Wyble and Beau Gerke each had an interception.
Tyler Johnson had 41 yards rushing on six carries for the Jaguars. Isaiah Sterns caught five passes for 113 yards.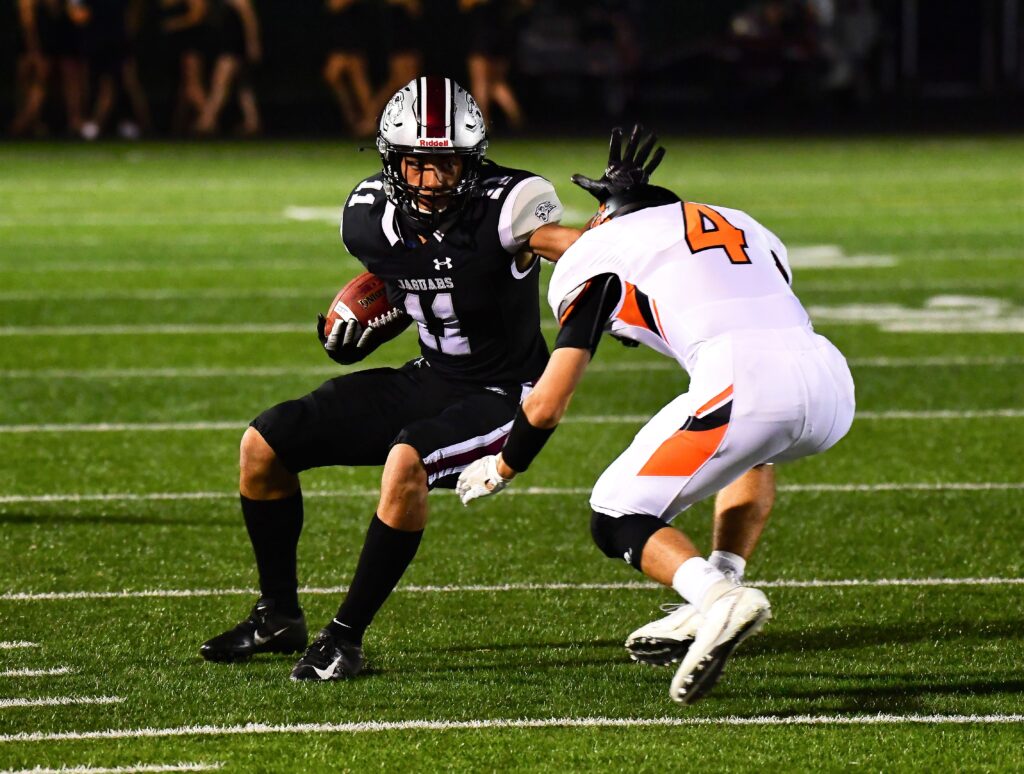 Centennial will now get a week off before closing out the regular season at Valley (1-3) on Oct. 9.
"It's a lot of uncertainty right now, because we don't know what the playoffs will look like," Pezzetti said. "But to have a football season, it's a good thing."
Centennial was supposed to play Roosevelt on Friday at Drake Stadium, but the Des Moines Public Schools suspended all activities earlier this month when the district elected to go to online classes. The Jaguars tried to find another opponent, but eventually decided to take the week off.
"There was some opportunities, but we're so beat up right now that we think a week off will do us some good," Pezzetti said.