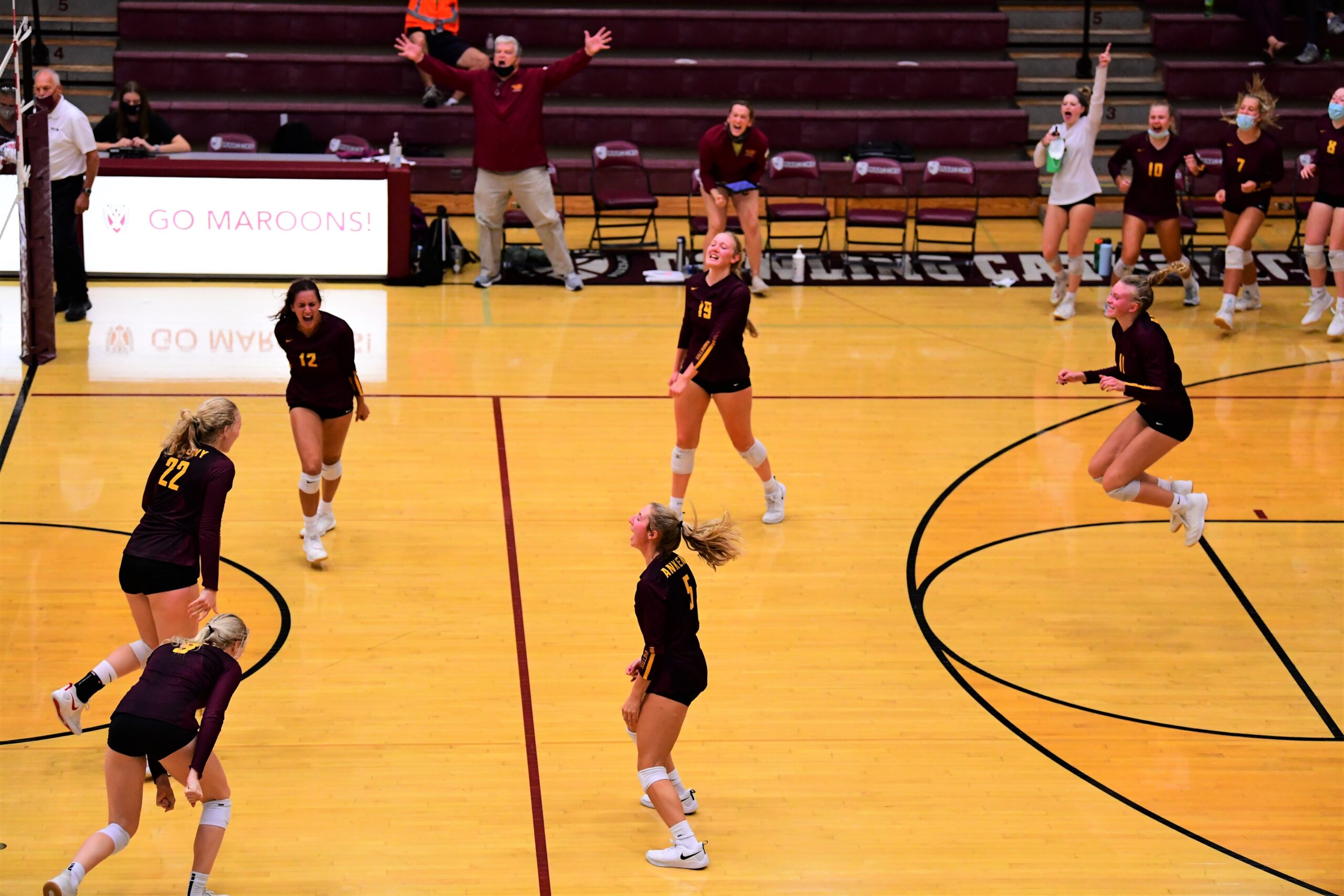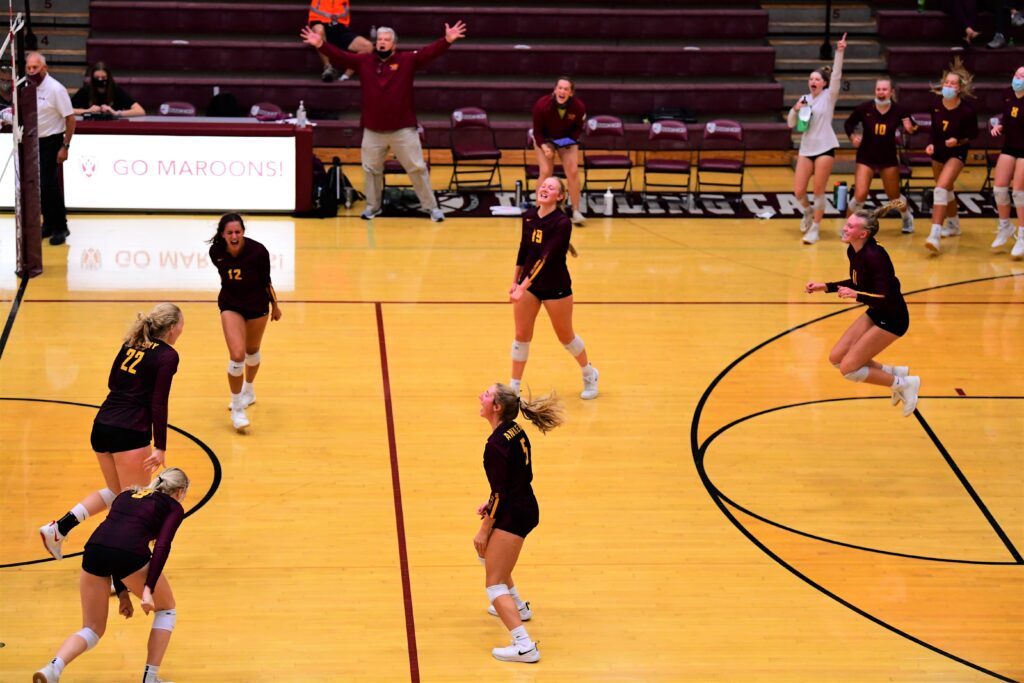 The third time proved to be a charm for the Ankeny volleyball team.
The second-ranked Hawkettes avenged their only two losses with a four-set victory at No. 1 Dowling Catholic on Saturday. They posted a 26-24, 25-22, 16-25, 25-20 victory to snap the Maroons' 12-match winning streak.
"We studied them a little harder this time," said Ankeny coach Dave Whims, whose team improved to 11-2 on the season. "We kind of took this game on as a state tournament game, so we had game film on them and we were able to watch them and get their patterns and the girls did their homework on who does what and when. We worked a lot this week on our blocking, and today it really paid off."
Freshman Aowyn Schrader had seven of Ankeny's 23 blocks. Two of her blocks came at crucial times–one of them closed out the second set, then another one closed out the match.
"It felt really good to get that last point," said Schrader. "The key for me was seeing the middle and just staying with her, and just pressing on the block."
Dowling (13-2) had won a five-set match at Ankeny on Aug. 29. The Maroons then won a best-of-three rematch in three sets at the Valley quadrangular on Sept. 5.
Despite those losses, the Hawkettes entered Saturday's match with a lot of confidence.
"We knew what we needed to do to win," said Ankeny middle hitter McKenna Scheib. "We practiced that, and we executed really well."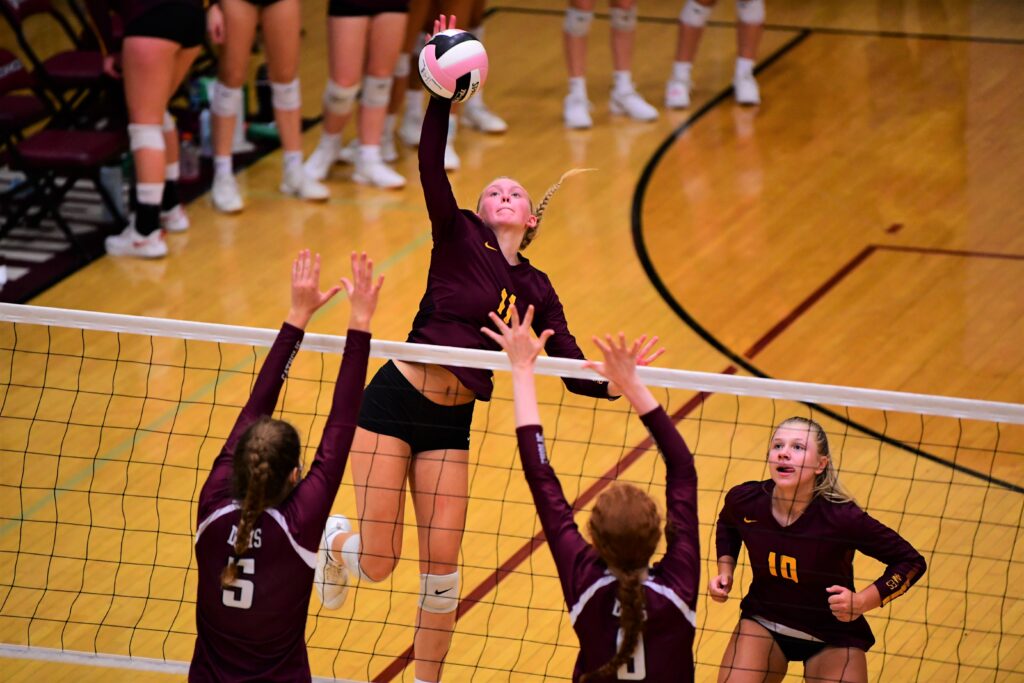 Still, Dowling led most of the way in the opening set. The Maroons built a 24-20 lead before Ankeny fought off a set point to force a sideout.
Scheib then served five consecutive points as the Hawkettes rallied for a 26-24 victory. She punctuated the rally with an ace to close out the set.
"That was really big," Scheib said. "It gave us a lot of confidence to show that we can put foot to the gas and win it for ourselves."
Ankeny also rallied to win the second set. The Hawkettes overcame an 18-15 deficit by scoring 10 of the next 14 points.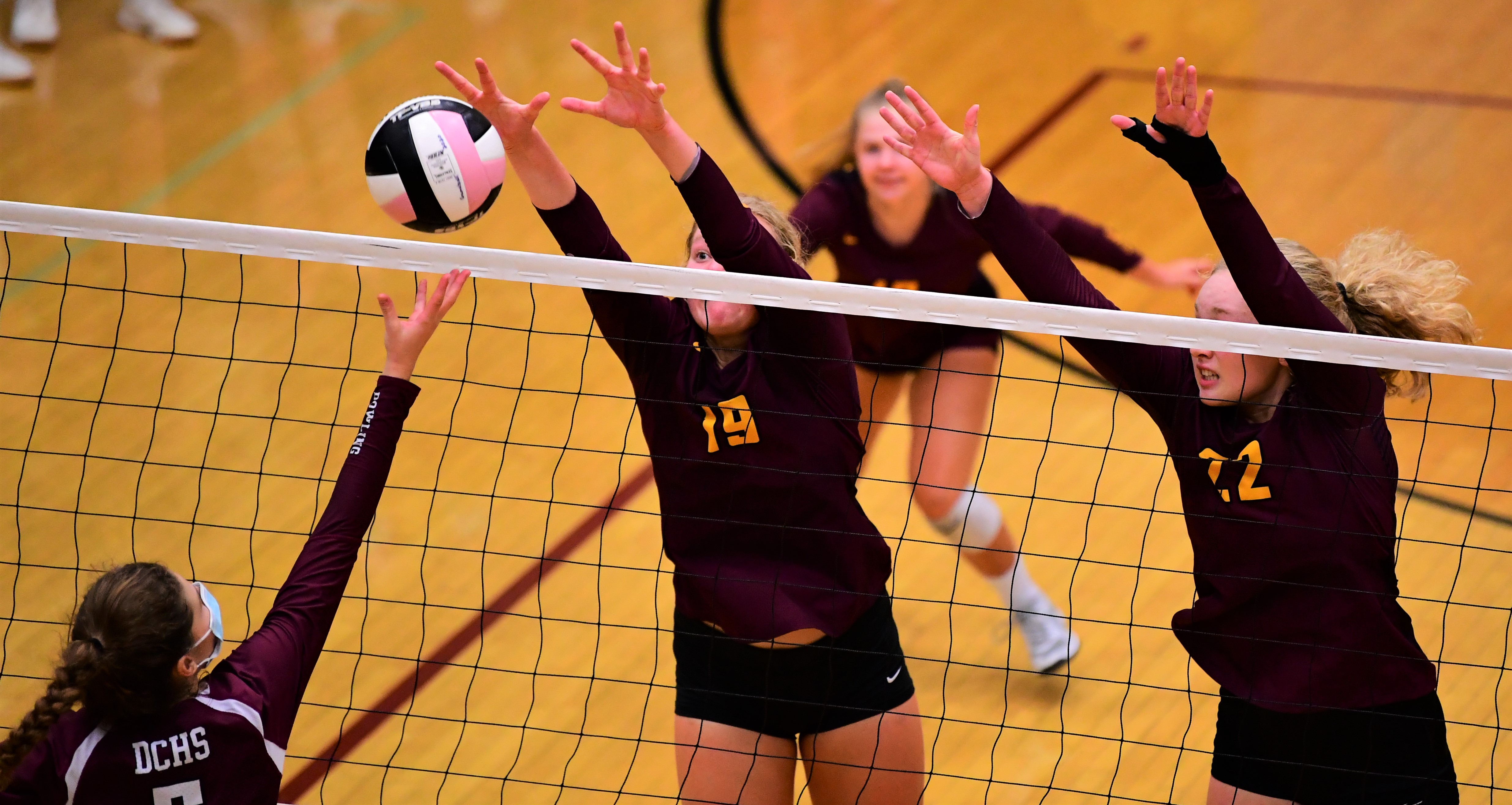 "We were definitely prepared," said Schrader, whose block gave Ankeny a 2-0 advantage.
Dowling then dominated the third set before Ankeny responded in the fourth set, closing out the match with a 12-7 run. Ava Reynolds broke a 13-13 tie with one of her 14 kills.
"We passed the ball really well after Game 1," Whims said. "In the previous game against Waukee, I think the girls were just dwelling on getting to this game. And so we didn't play very sharp. But for this game, we sharpened everything up and did a great job."
Scheib had 11 kills and five blocks in the win. She also completed all 18 of her serves.
Hannah Baier added nine kills, while setter Phyona Schrader racked up 39 assists, 19 digs and three aces. Lexi Stephens led the defense with 24 digs.
Whims said he wouldn't be surprised if the two teams meet again.
"It could be Dowling and Ankeny in the (state tournament) finals," he said. "I think we're growing up. They have a lot of seniors, and we had some young kids out here playing and this was a great opportunity for them to learn."
Saturday's showdown was part of a triangular meet. Both teams had earlier defeated No. 10 Waukee, which fell to 8-9 on the season.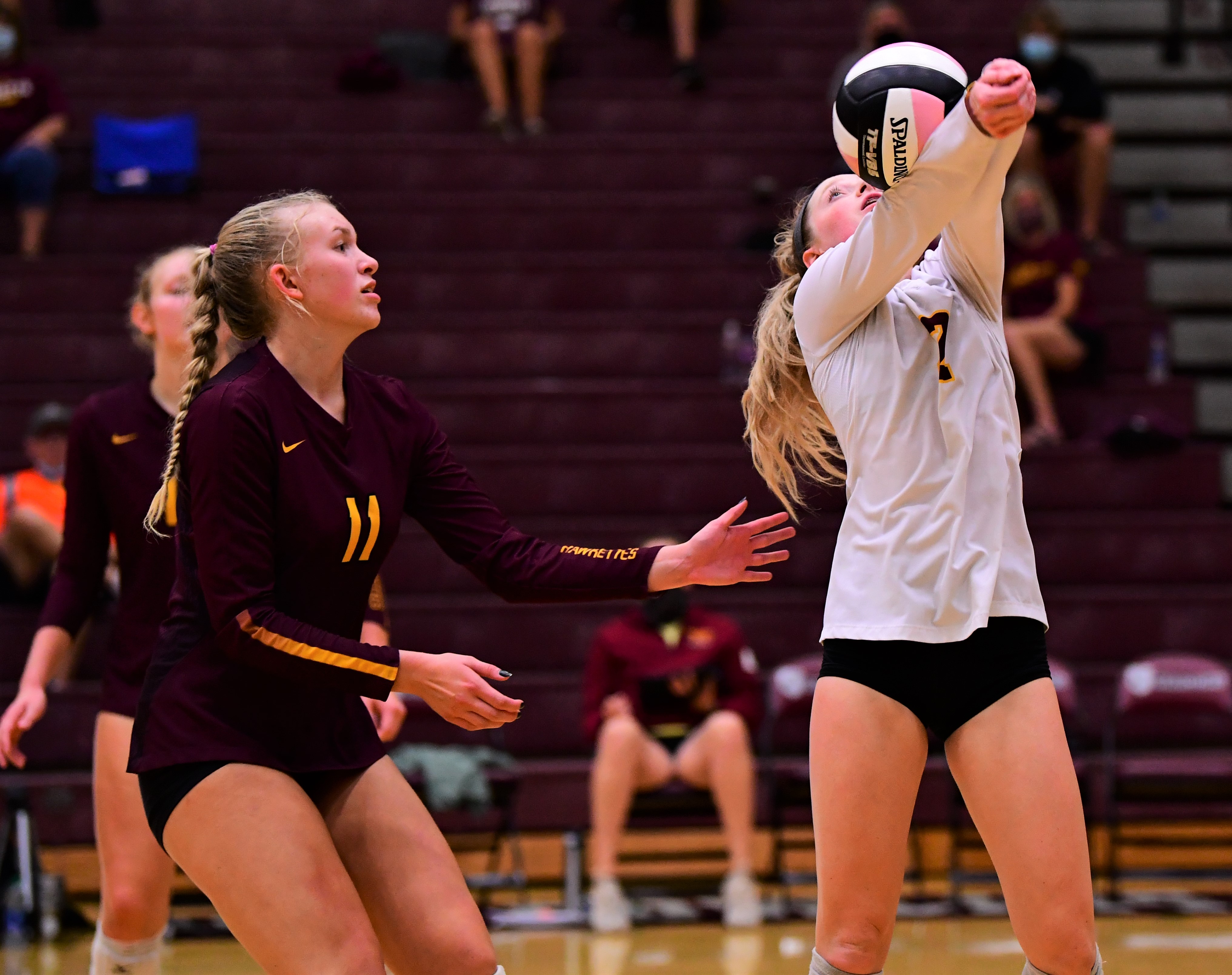 The Hawkettes posted a 25-19, 25-12, 19-25, 25-19 victory over Waukee. They also beat the Warriors at the Valley quadrangular.
Reynolds led the way with 14 kills. Phyona Schrader had 11 kills and 29 assists.
Scheib finished with three blocks, while Stephens contributed 18 digs. Maddie Foels added three aces.
Ankeny will likely become the new No. 1 team in the next Class 5A rankings, but only if the Hawkettes can pass another huge test on Tuesday. That's when they travel across town to play No. 5 Ankeny Centennial (9-1).