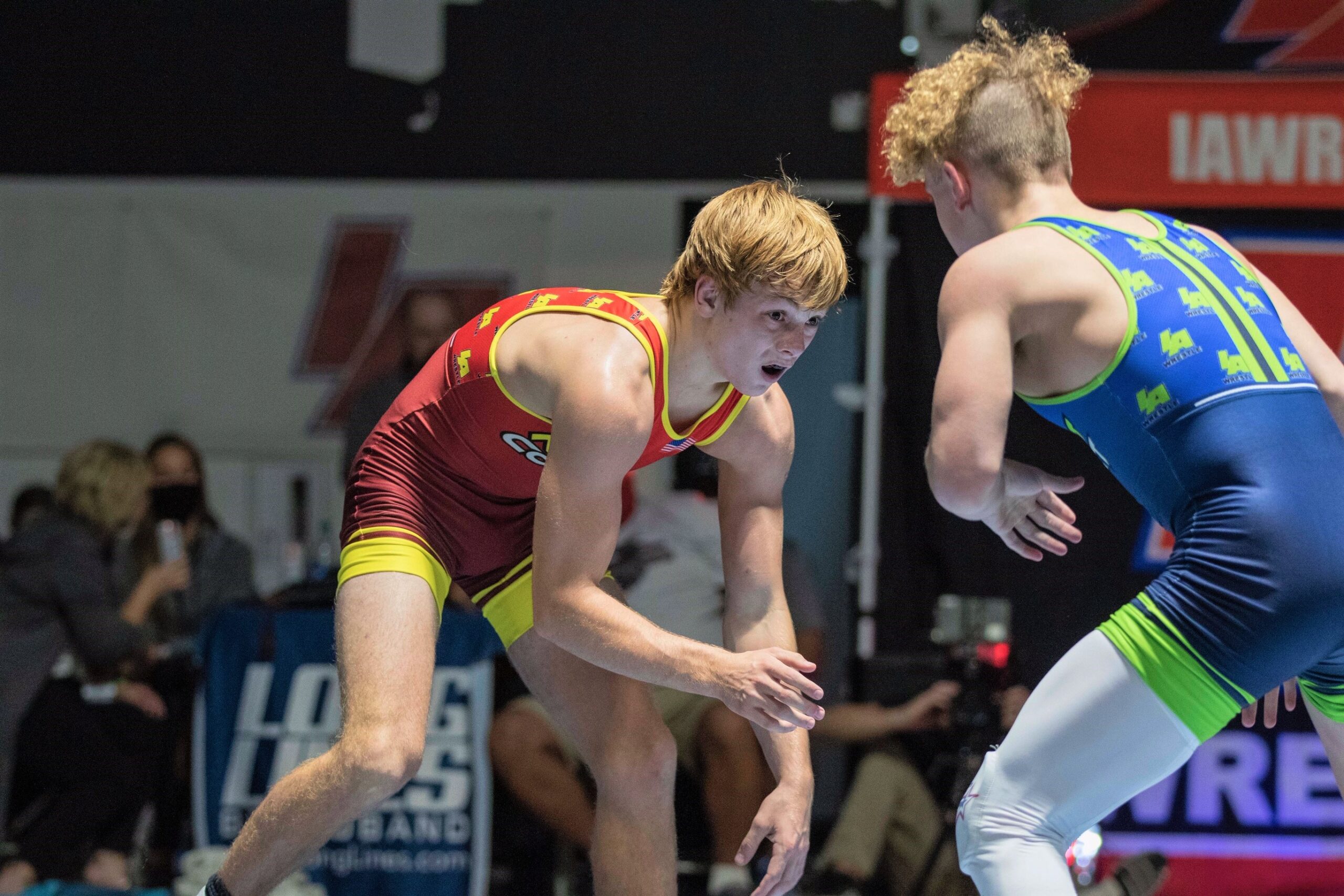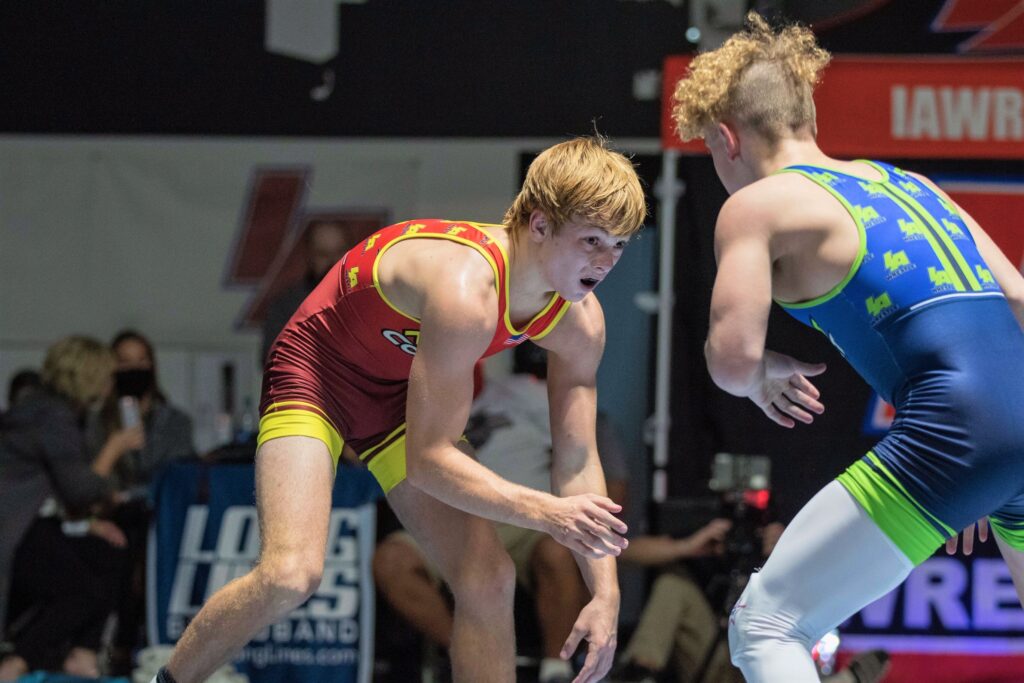 Ankeny wrestler Trever Anderson isn't usually satisfied with just winning his match.
The 2019 state champion likes to dominate his opponents.
Anderson posted an impressive 7-2 decision over Nebraska prep standout Caleb Coyle in IAWrestle's Night of Conflict on Saturday at The Arena in Sioux City. But as usual, he thought he could have done even more.
"I was pretty thrilled. But it could've been a lot better," Anderson said. "I felt I could've opened up that match even more. But he's a tough kid."
Saturday's dual included wrestlers from five states: Iowa, Montana, Ohio, Nebraska and Minnesota. There were four matches between Iowa and Nebraska wrestlers–and the Iowans won three of them.
Anderson got a takedown in all three periods against Coyle, a Millard South wrestler and an Oregon State recruit. His takedown in the second period came with less than 10 seconds left.
Coyle is a three-time all-American at Fargo, a UWW all-American, a three-time state finalist and a 2020 state champion.
"He's got the accolades and he's a really tough kid," Anderson said. "I was happy with the way I wrestled, but there's also a ton of room to improve. I just have to keep building."