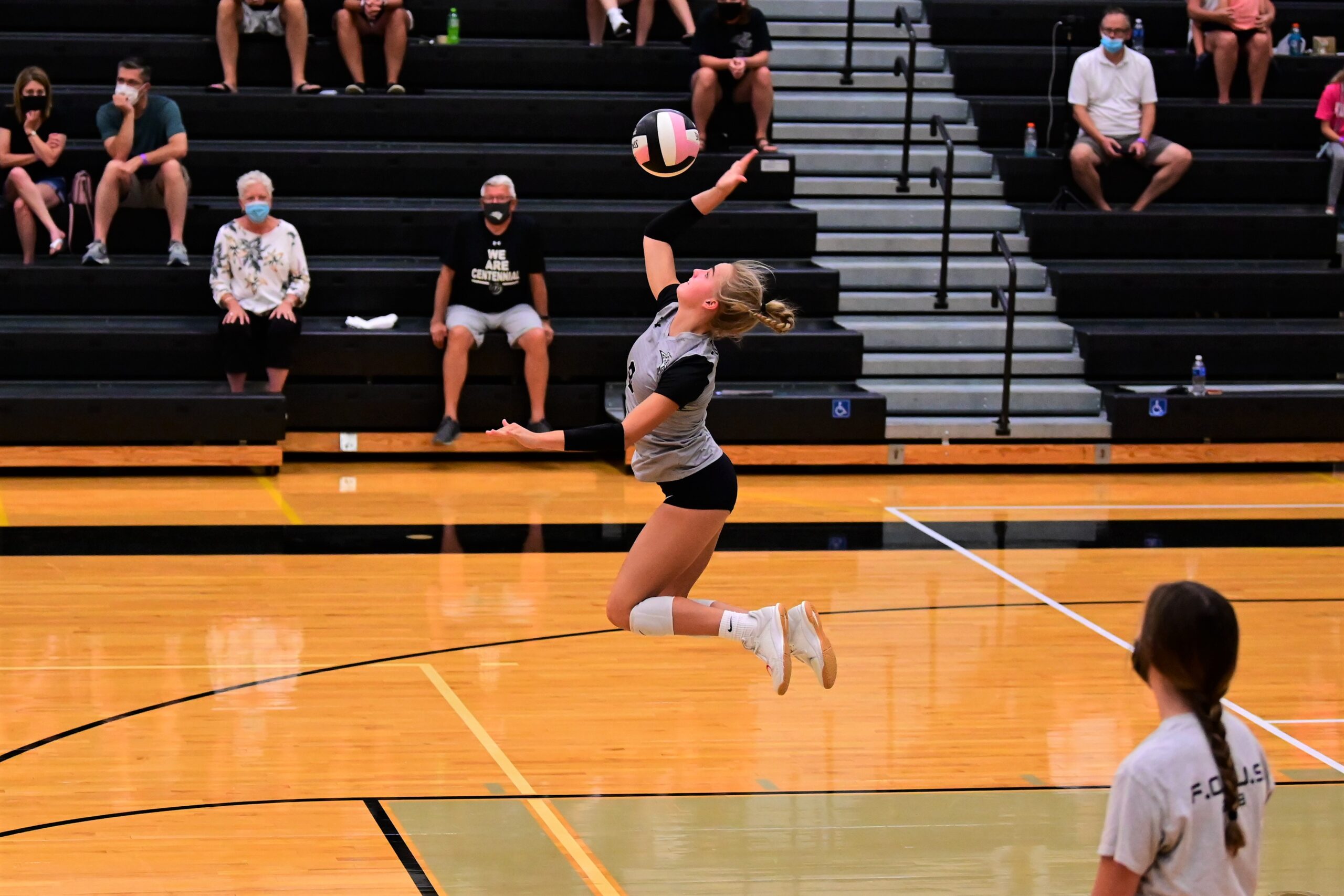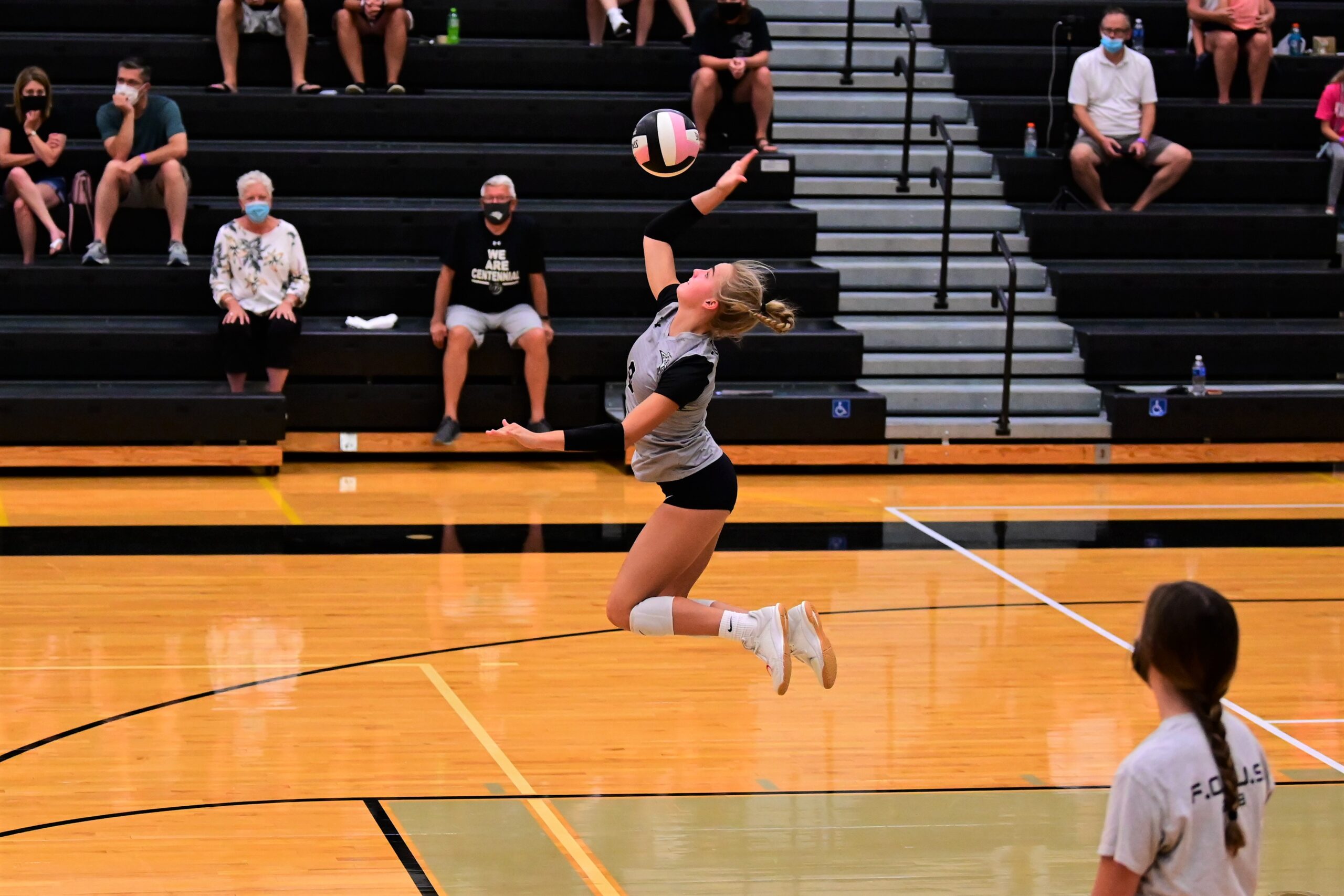 Senior defensive specialist Millie Hill has helped the Ankeny Centennial volleyball team to a 9-1 record and a No. 5 ranking in Class 5A. She had three digs on Thursday as the Jaguars swept a non-conference match at Ottumwa in three sets.
Hill ranks third on the team with 48 digs. She has also completed 73-of-81 serves with five aces.
Here is some inside info on Hill:
How is the season going thus far?
The season is going very well, despite all the adversity we faced leading up to our first two matches against Gilbert and Dowling Catholic. Having not practiced once together before those matches due to COVID-19, we were able to start strong and walk away with a pair of nice wins which really set the tone for the season. It felt great to come out and start the season strong–that night I think we saw what we were truly capable of and from there we just haven't stopped. We have been able to pick up some more wins along the way, but each day we just keep working harder and getting better. I love playing with my teammates. We bond really well together and we all get along really well. I just have so much fun when I'm in the gym with them.
What did you think of your team's performance at Ottumwa?
I felt that we played at the highest level we have this season. We took control of the game and owned every point from the start. Our passing was solid throughout all three sets, allowing us to run an efficient offense with a fast tempo that kept Ottumwa on its heels. The setters kept our hitters on the net, and our hitters approached to kill every ball. We all were able to play our role and contribute something that made it possible for us to perform well as a team and ultimately secure the win. Another key piece was energy. Coming into it we knew Ottumwa was going to be loud so we decided that we would match that aspect. Our bench was great–they stayed loud and kept us hyped and energized on the court.
Your team's only loss came at Waukee on Sept. 12. Do you think your team learned anything from that loss?
I think we were able to learn a lot from that loss. We all took it pretty hard considering we played with such heart and really wanted to stay undefeated. But our record is only a small piece. We used this loss to take a step back and reflect as a team on what we need to improve upon in order to win games like that. We watched film and picked apart each position, identifying how we can better ourselves in order to better the team as a whole. Since then we have really focused on those pieces and worked to improve them in practice and in matches. We also didn't allow this loss to impact our attitudes. We gave it the time and energy it deserved, took away what we could and then moved on.
Your team handed No. 1 Dowling Catholic its first loss of the season on Aug. 25. What did that win do for your team's confidence?
This win did a lot for our team's confidence. Going into that match we had no expectations as we had not practiced as a team the week prior to the match (due to COVID-19). We had no other option but to give it our all and play gritty. There was no game plan other than to simply win the game. Going into it we had energy coming off a win against Gilbert, and we truly just used that momentum to carry us through the match. I think winning that match definitely led us to realize that we are a solid, well-rounded team capable of beating anyone. It gave us a reason to believe in and to be confident in ourselves.
Are you surprised at the success your team has had following the graduation of all-American Devyn Robinson, who is now playing at Wisconsin?
No, I am not surprised at the success our team has had despite the loss of Devyn. Last year the majority of us on varsity had little to no exposure playing at such a high level; we were just learning. The big difference for us this year is that all of us have last year under our belt and gained all of that experience. Now, we know what it takes and we know how to perform at a varsity level. We know how to be leaders and how to step up for our team. Additionally, the sophomores are contributing a lot to our team and stepping up in big ways. They are playing confidently and making a big difference on the court for our team.
Your team will host a huge showdown against No. 2 Ankeny on Tuesday. What will be the key to beating the Hawkettes?
The key to beating them will be confidence, scrappy defense and execution. We know it's going to be a battle, and we are prepared. Nothing is going to be given; we'll have to earn it all. Ultimately, we know what it will take from us individually and collectively to get the win.
Ankeny's Phyona Schrader is one of the state's best setters, and she also has the ability to put the ball away at the net. What unique challenges does she present for your defense?
Her athletic ability presents a challenge as we haven't seen a setter quite like her all season. She is a talented player, and she is very active at the net. She will force us to work extra hard, stay on our toes and work for every defensive point.
I know both of your older sisters played volleyball in high school. Is that how you were exposed to the sport, and did you always want to follow in their footsteps?
Yes, I grew up watching Olivia and Claire play the game, and I fell in love with it as a little girl. From then I've never stopped loving volleyball. I'd sit and watch them play all day, and from that I learned a lot about the game of volleyball at a young age. I was my sisters' biggest fan and loved nothing more than to watch them succeed and win on the volleyball court. Finally, when I got to play myself, I couldn't have been more excited to be just like them. My sisters were right there every step of the way throughout my volleyball journey constantly helping me, teaching me and encouraging me to be the best I can be. Today, Olivia and Claire are my biggest supporters. They make it to every one of my tournaments and games they can, and they are always there with a "good job Mill" and pointer to work on. When I am down they pick me up and instill confidence in me, they know exactly how to make me believe in myself and get me to perform at a high level. I owe a lot to my sisters, and I simply would not be the volleyball player I am today without them.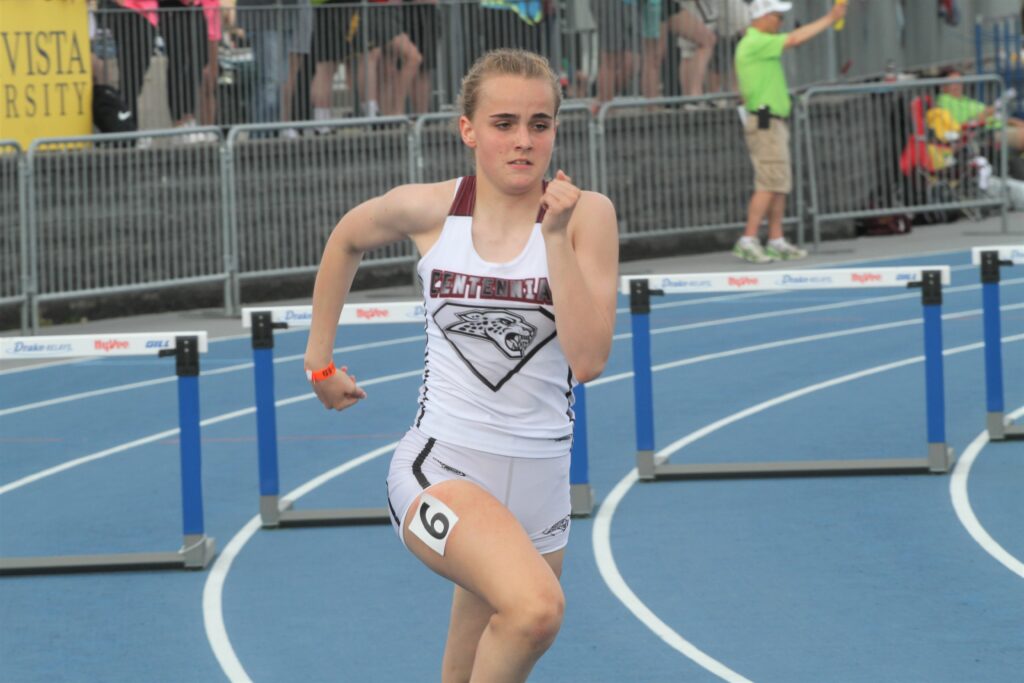 You are also one of the state's best low hurdlers, but your track season was wiped out last spring by the COVID-19 outbreak. Do you think you'll be able to regain your form next season?
I am hopeful and confident that I will be able to regain my form next season. I was quite upset when I found out the season was cancelled, but used it as motivation to prepare for the 2021 season. Throughout quarantine I worked out frequently and did my best to eat healthy and stay in shape hoping to maintain good form. I also always use the winter and offseason as an opportunity to work hard, get stronger and get faster. However, this winter I am prepared to work twice as hard so that I can pick up where I left off my sophomore year. I want nothing more than to make up for my lost junior year and to have the best season for my senior year, and I am prepared to do whatever it takes to make that happen.
Plans for next year? Would you like to play volleyball or run track in college?
Right now I have no plans set in place. I am considering playing volleyball or running track, or both. I am currently just trying to see what opportunities are out there. I've always wanted to go to a big school and be a part of a large campus, but I'll see what happens.
What are you planning to study?
I am not set on what I want to study either, but I am interested in pursuing nursing or potentially other occupations in the medical field. I will most likely first get my CNA and then move on from there. If I choose to pursue another career in the medical field, I would like to major in biology, so that I can keep my options open to the variety of jobs in the nursing and medical field.