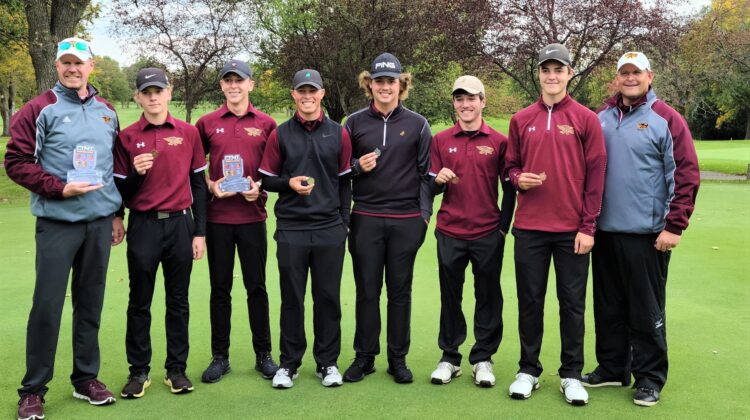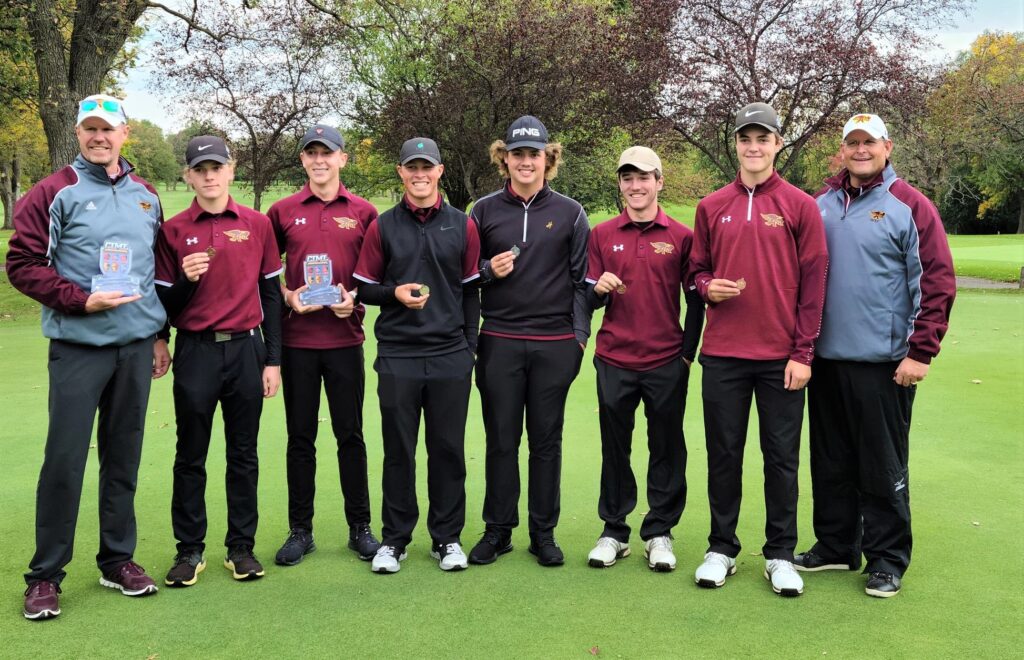 A year ago, the Ankeny boys' golf team won the CIML Central Conference dual-meet title before struggling to a fourth-place finish at the conference meet.
The third-ranked Hawks didn't let history repeat itself on Tuesday.
After going undefeated in conference dual meets for the second straight year, Ankeny cruised to the CIML Iowa Conference crown at Highland Park Golf Course in Mason City. The Hawks posted a 292 total to finish 20 strokes ahead of No. 6 Ankeny Centennial, which placed second in the six-team field.
"It was a hot and cold day for the Hawks today," said Ankeny coach Mike Weddingfeld, whose team remained unbeaten on the season. "Hunter (Johnson) and Corbin (Walker) were hot and played extremely well, and the rest of the team was a bit cold and just played average for us. Some of the guys struggled a bit getting the speed of the greens and hitting fairways off the tee, and I think that cost us some strokes."
Johnson carded a 5-under-par 67 to earn medalist honors. Walker was the runner-up with a 68.
Both seniors had a 32 on the front nine, including an eagle on the par-5, No. 6 hole. Walker also had an eagle on the par-4, No. 8 hole.
"Hunter and Corbin really carried us today," Weddingfeld said.
Johnson was the medalist for the sixth time this season. He had shot a 74 on that course on Aug. 17 in the Hawks' dual-meet win over Mason City.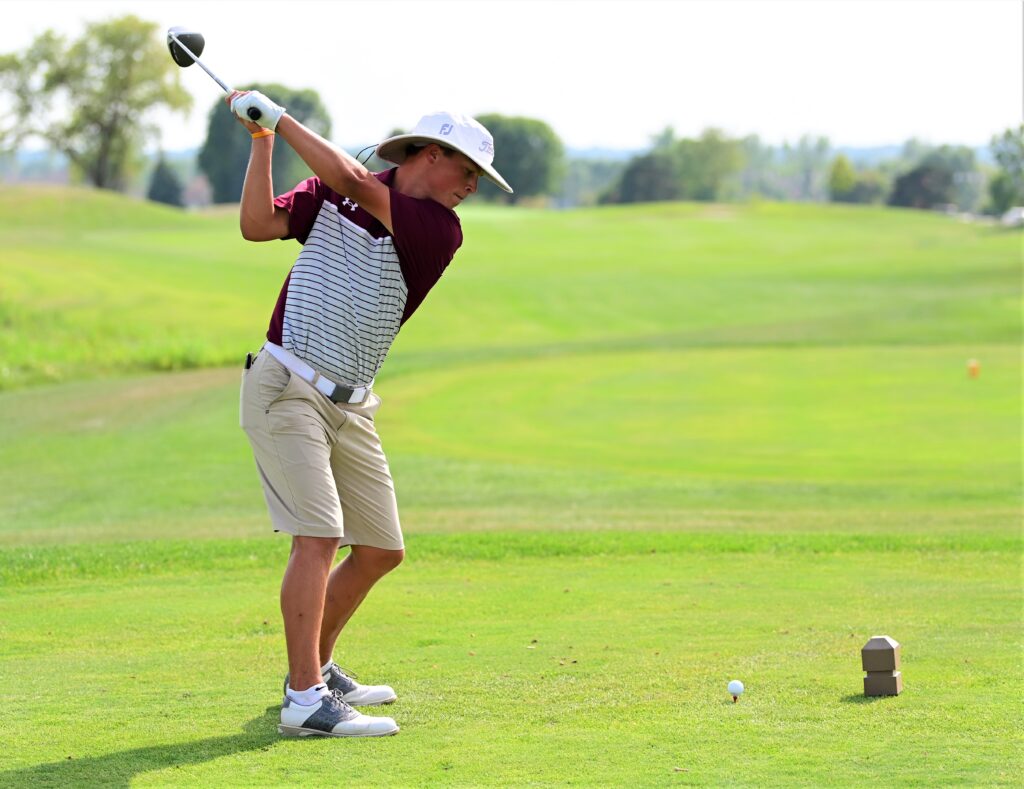 "I played a practice round up in Mason City before our first meet there," Johnson said. "I had a very good game plan, but this time I just executed better. I was hitting my targets and keeping the ball on the proper side of the hole. I had a lot of good looks and played solid today."
Dylan Taylor shot a 78 to place seventh for the Hawks, Joey Newton was eighth with a 79, and Karson Wehde took 14th with an 82. Ty Roghair finished with an 87.
"I know Dylan, Ty, Joey and Karson all felt like they could have played much better compared to how they played there earlier this season, but as we have done all year we pulled together as a team and pulled out the win and posted another good score and that's what counts," Weddingfeld said.
Jack Winkel shot a 71 to lead the way for Centennial. He placed third as an individual after winning the Central Conference title last year.
Kellen Welsch placed ninth with a 79, while Ethan King was 11th with an 80. Lawson Hachmeister and Jonathan Saddoris each fired an 82 to place 13th and 15th, respectively. Caden Kelling added an 85 for the Jaguars.
Both teams will now gear up for district play on Monday.
"Our goal is to take it one meet at a time," Johnson said. "We don't look behind us and don't look past the meet in front of us. Our record this season is a reflection of how hard we have worked this year as a team. Corbin had a great round today. Ty and Dylan have won meets this season. Joey always steps up when we need him. We are a close team off the course, and that's what makes it so much fun. We are playing for each other, and everyone has contributed this season."