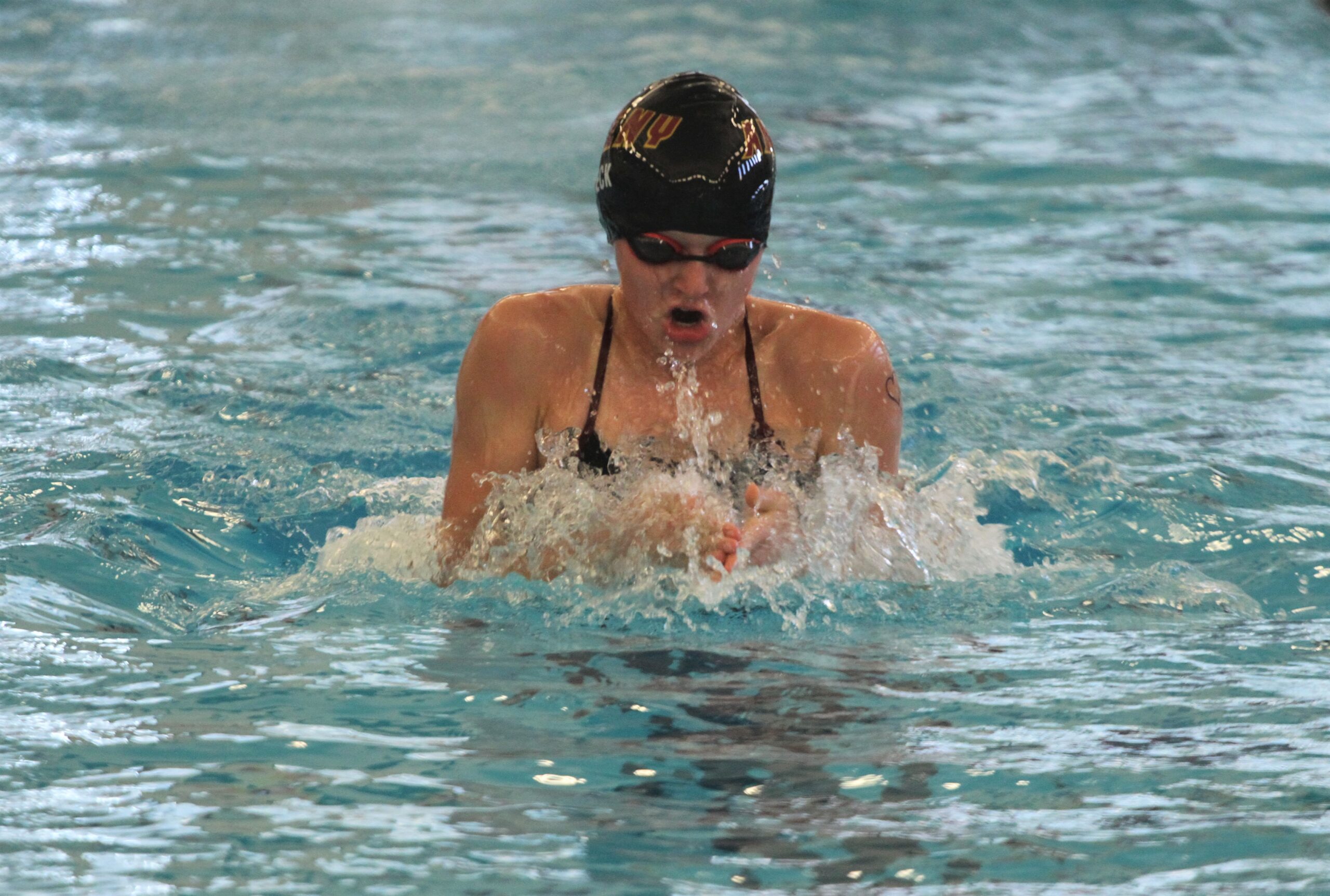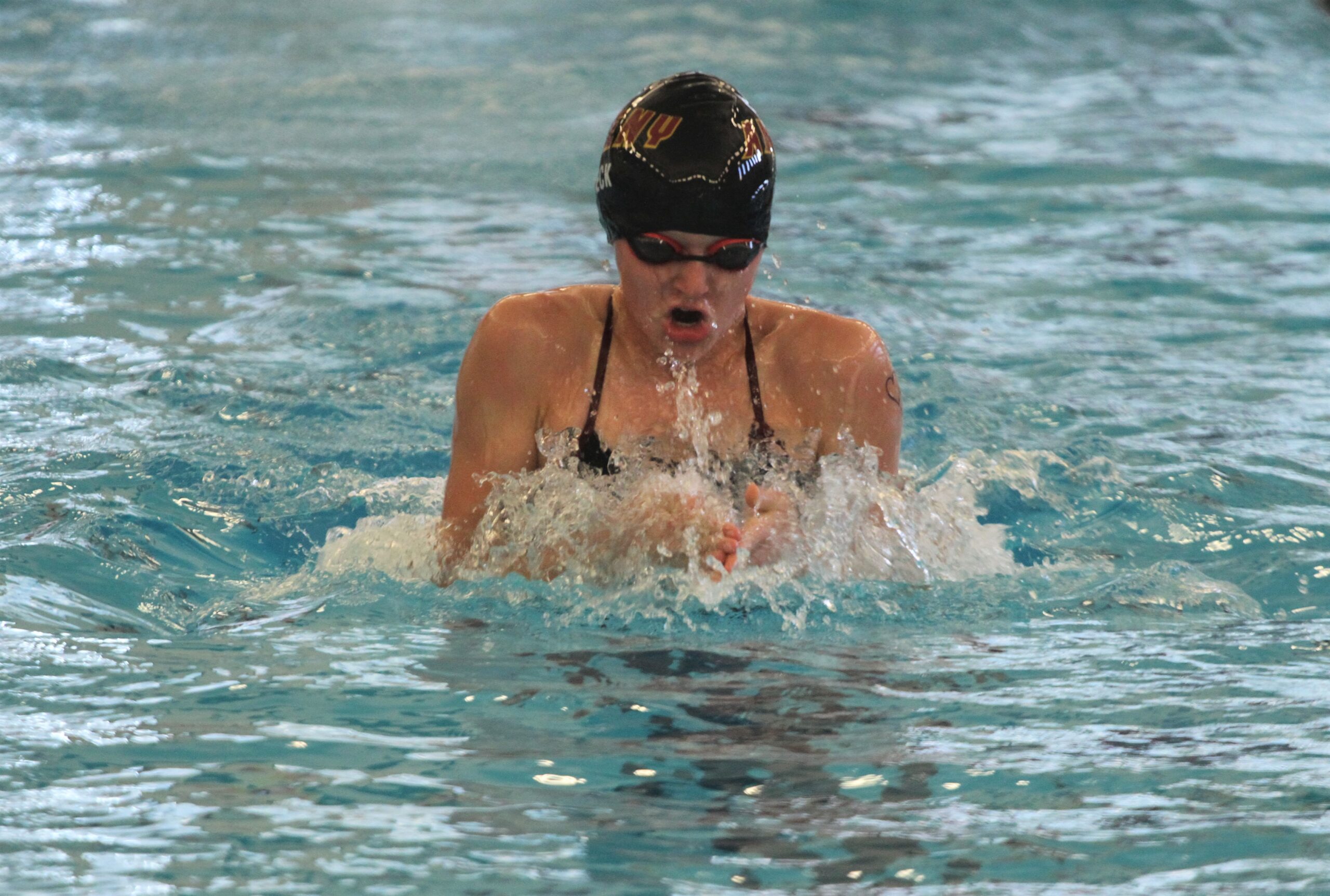 The Ames girls' swimming team is still a powerhouse–even without its longtime coach.
The fourth-ranked Little Cyclones handed No. 7 Ankeny its first loss of the season on Tuesday at Trail Point Aquatics Center. They posted a 119-67 victory in the CIML Iowa Conference dual meet.
The Ames swimmers have dedicated their season to Dan Flannery, who died of a brain aneurysm at the age of 44 on July 21. The Little Cyclones won eight of the last 10 state titles under Flannery, who was replaced by longtime assistant Joe Fisher.
Ames won 10 of the 12 events in Tuesday's meet, but Ankeny coach Michelle Stout was pleased with the way her team competed.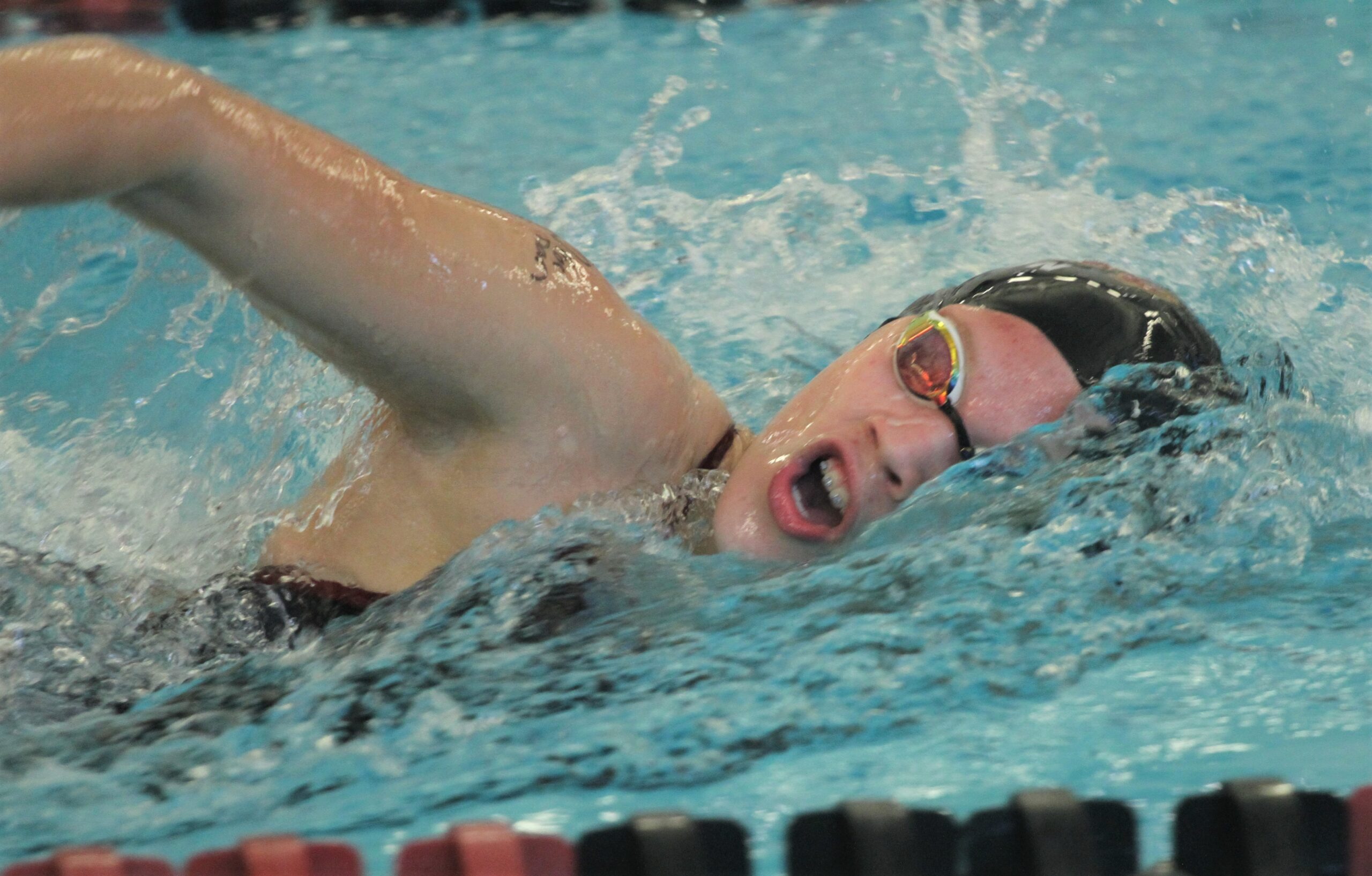 "This team loves good racing and great competition. We saw both tonight," said Stout, whose team dropped to 2-1 in the conference and 5-1 overall. "Our girls didn't back down and I'm proud of the effort, passion and energy I saw from them.
"We had quite a few season-best times at last week's meet and it's difficult to repeat that two weeks in a row, but we still had several notable, top-notch performances," she added.
Freshman Anja Peck won the 100 breaststroke with a time of 1:10.71. She also swam on the runner-up 200 medley relay.
"Anja continues to lead the team in the breaststroke," Stout said. "Her breaststroke leg on the medley relay was solid."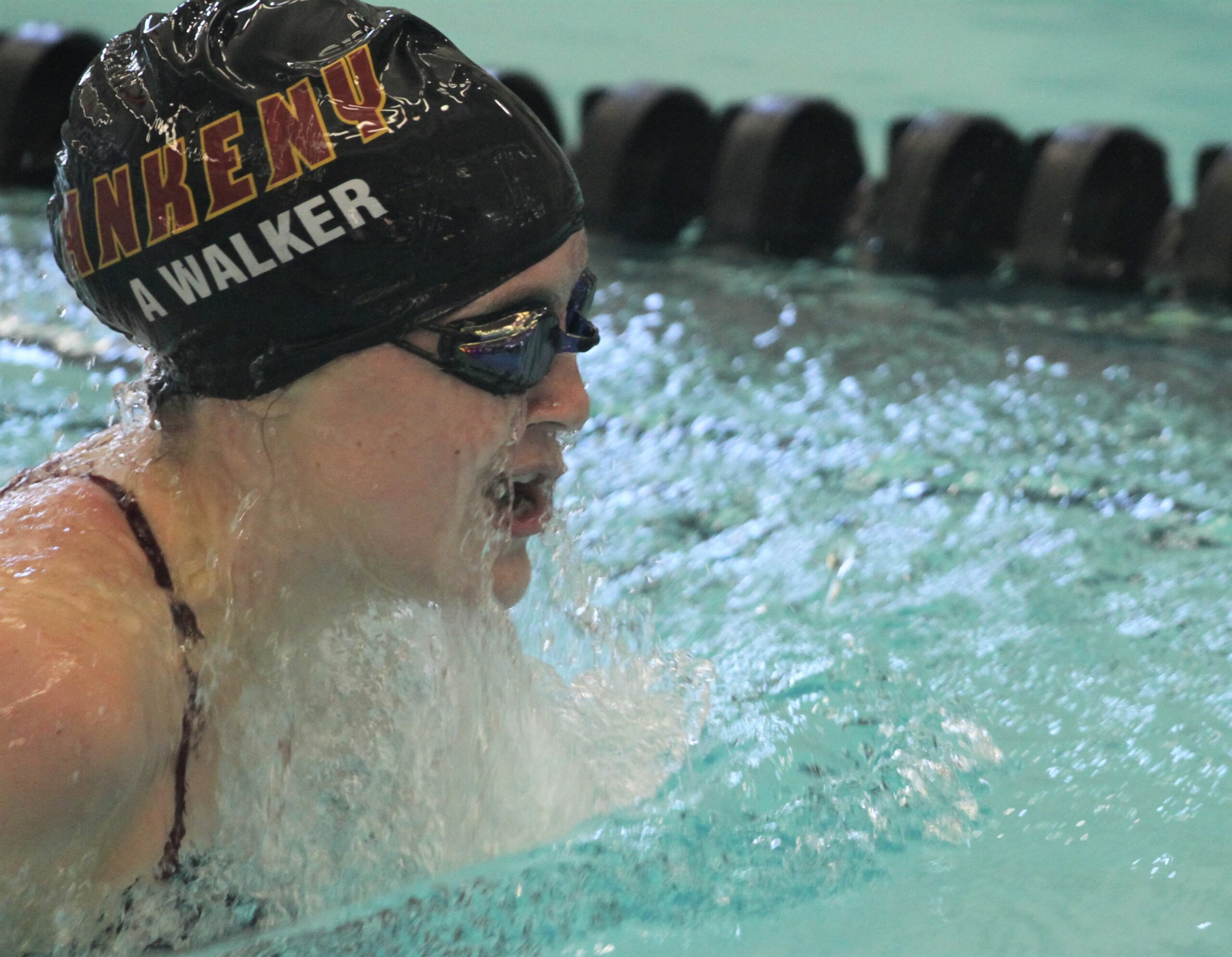 The Hawkettes captured three of the top four places in the breaststroke. Erica Peters took second in 1:12.59, and Katie Brown was fourth in 1:14.38.
Ames' Emily Donald placed third in 1:14.37, edging Brown by one-hundredth of a second and preventing Ankeny from sweeping the event.
"Both Erica and Katie had season-best times," Stout said.
Peters led the Hawkettes to a sweep of the diving event. She won with a total of 263.35 points.
Hannah Kolars took second with 224.10 points. Lydia Boehlert was third with 184.95.
"Our divers were within a few points of their season-best scores," Stout said.
Alexis Henning placed second in the 50 freestyle in 25.10 seconds. She also swam on Ankeny's runner-up 400 freestyle relay.
"Alexis continues to improve her sprinting," Stout said. "She had a season-best 50 free time and anchored our 400 free relay with an outstanding relay split of 54.80."
Ankeny also took second in the 500 freestyle, where Maddie Carleton posted a time of 5:18.64. She lost by .42 seconds to Ames' Sophie McCorkle, who earlier edged teammate Mikayla Kloth to win the 200 freestyle.
"That was another season-best performance," Stout said. "Maddie's right on track to have another great season of distance swimming."