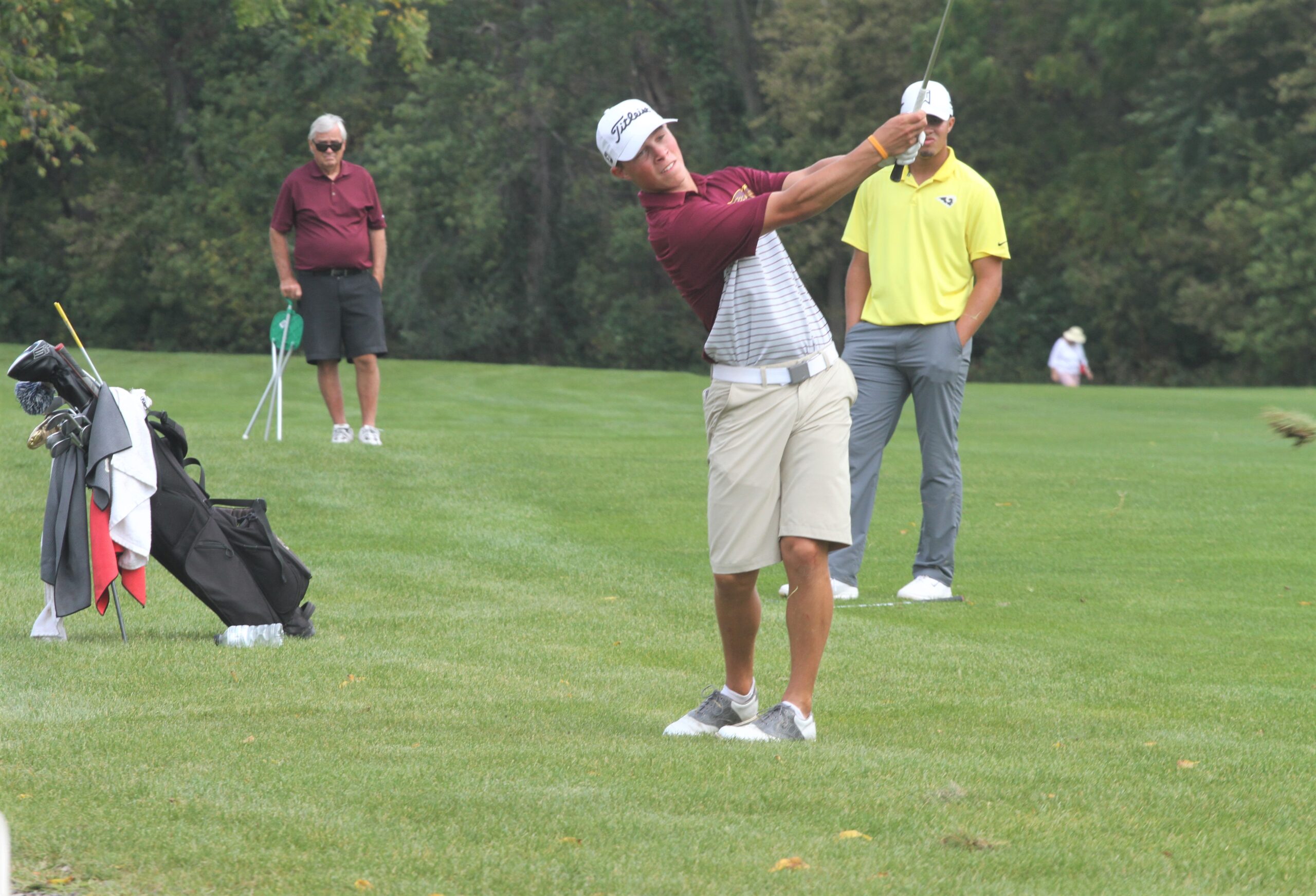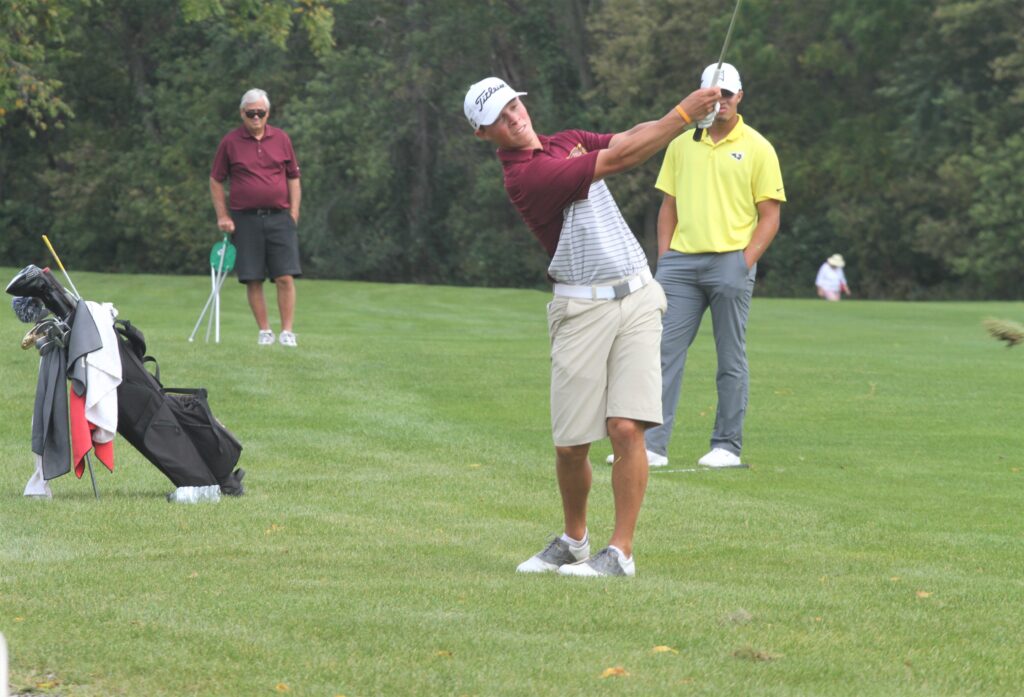 The Ankeny boys' golf team is looking to make some history this weekend.
Ankeny Centennial could pull off a surprise and make some of its own.
Both squads will be competing in the Class 4A state meet together for the first time ever. The meet will be held on Friday and Saturday at the Des Moines Golf and Country Club.
Second-ranked Ankeny is one of the favorites to win the crown. The Hawks have never placed higher than third at the state meet.
No. 6 Centennial won a state title in 2013, its first season as a varsity program. The Jaguars are looking to improve on their ninth-place finish a year ago.
No. 5 Waukee is the two-time defending champion and is seeking its seventh crown in 11 years. The Warriors handed Ankeny its first loss of the season in the district meet on Monday at Willow Creek, where both teams shot a 296 but Waukee captured the title based on a better fifth score.
Still, Ankeny qualified for state for the first time since 2012. The Hawks were led by Corbin Walker, who carded a 69–the lowest score from all the district meets–to earn medalist honors.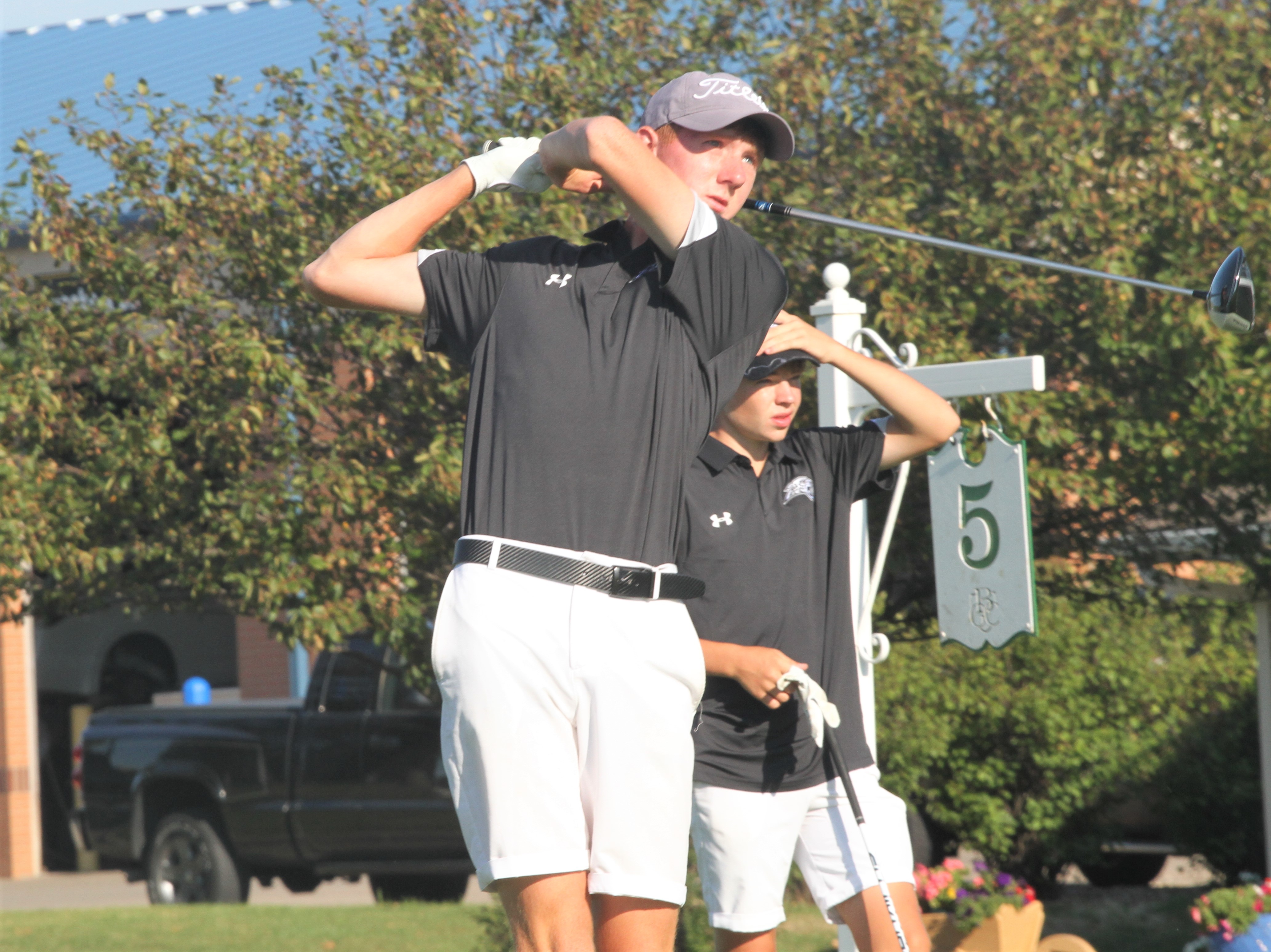 Centennial also placed second in a district meet in similar fashion. The Jaguars and No. 4 Johnston each shot a 320 at Whispering Creek Golf Club in Sioux City, but the Dragons won the tiebreaker.
No. 1 Pleasant Valley and No. 3 Cedar Falls were the other district champions. The Spartans placed fourth at last year's state meet behind Jack Roemer and Jack Dumas, who placed third and fifth, respectively, and are back this season.
Dillon Burr of Linn-Mar (Marion) will try to defend his individual title. He won by six strokes a year ago.
The Centennial players will be paired with Waukee, Linn-Mar and Cedar Rapids Xavier in Friday's opening round. Jack Benkufsky will tee off the No. 1 hole at 10:30 and will be followed by teammates Kellen Welsch, Ethan King, Lawson Hachmeister, Jonathan Saddoris and Jack Winkel.
Saddoris was the district champion at Sioux City. He fired a 75.
The Ankeny golfers will be paired with Cedar Falls, Johnston and Pleasant Valley. Karson Wehde tees off the No. 1 hole at 11:30 and will be followed by teammates Joey Newton, Dylan Taylor, Ty Roghair, Walker and Hunter Johnson.
Johnson and Walker are both making their second state-meet appearance. Johnson tied for 27th place in 2018, while Walker tied for 30th with Centennial's Saddoris at last year's meet.
The final round begins at 9 a.m. on Saturday.