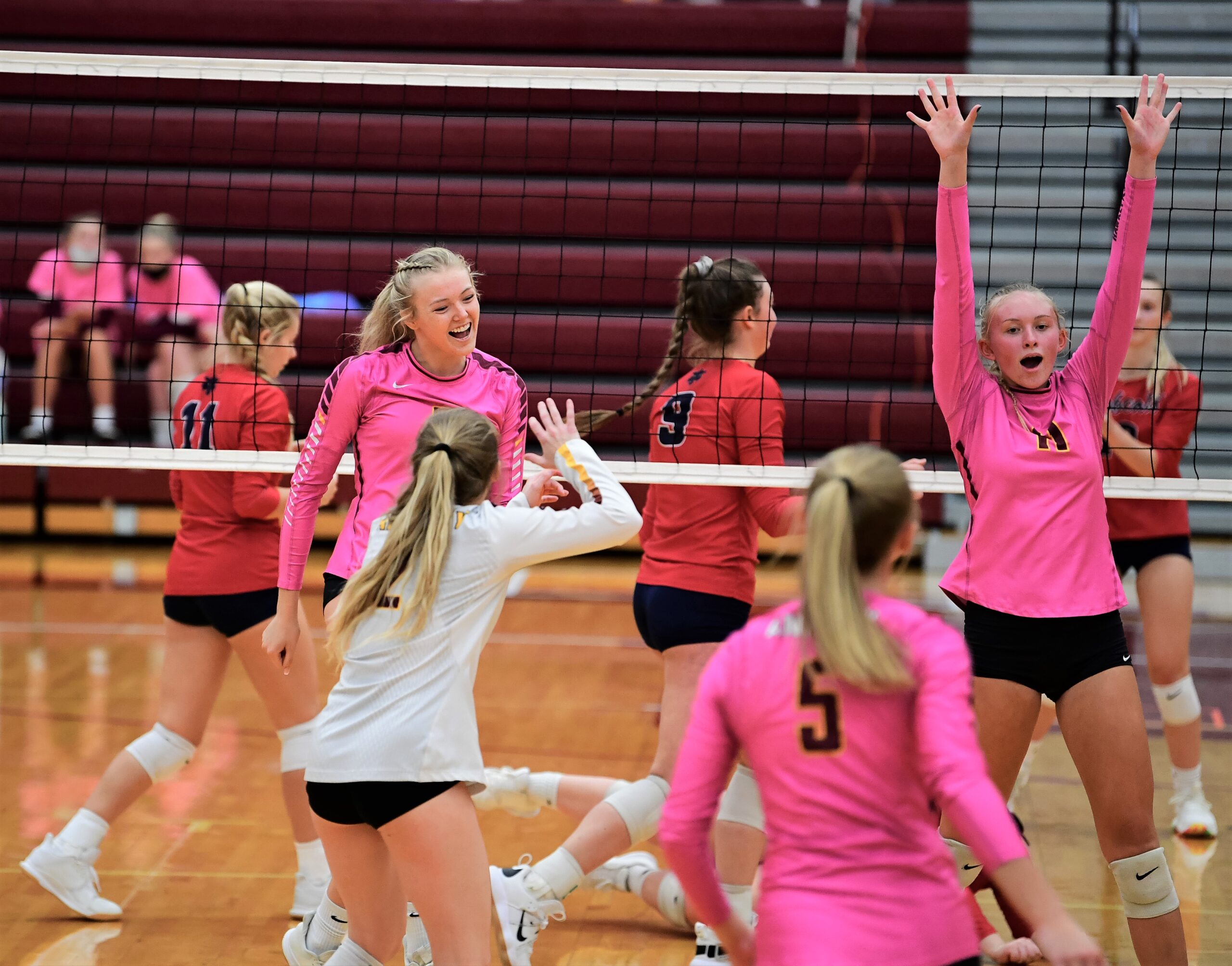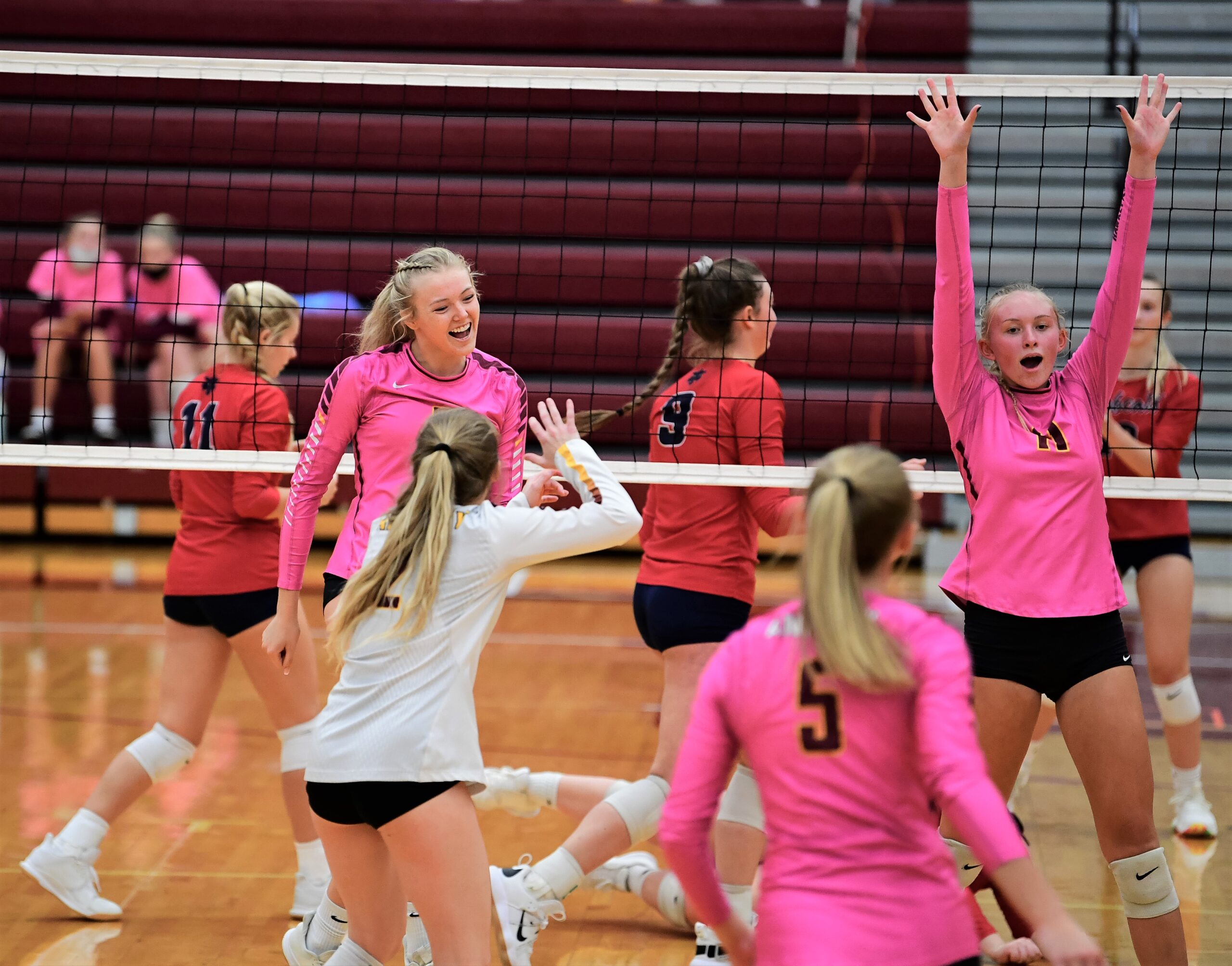 On a night when the Ankeny volleyball team clinched at least a share of the CIML Iowa Conference title, the Hawkettes had a lot of other things on their minds.
Second-ranked Ankeny rolled to a 25-11, 25-10, 25-15 victory over visiting Marshalltown on Tuesday, but the match was only part of the evening's festivities.
"It was a full night," said Ankeny assistant coach Sam Sheldon. "We had the opportunity to honor our seniors again with Kaitlyn Richards organizing a can drive for our community, seeing Kristin Mein walk, and celebrating Phyona (Schrader) reaching 2,000 assists. It was an emotional night as well as we wore pink in honor of Marianna Blanco's mother, Deanna, in her battle with breast cancer."
Sheldon said a total of 517 items was collected for the can drive.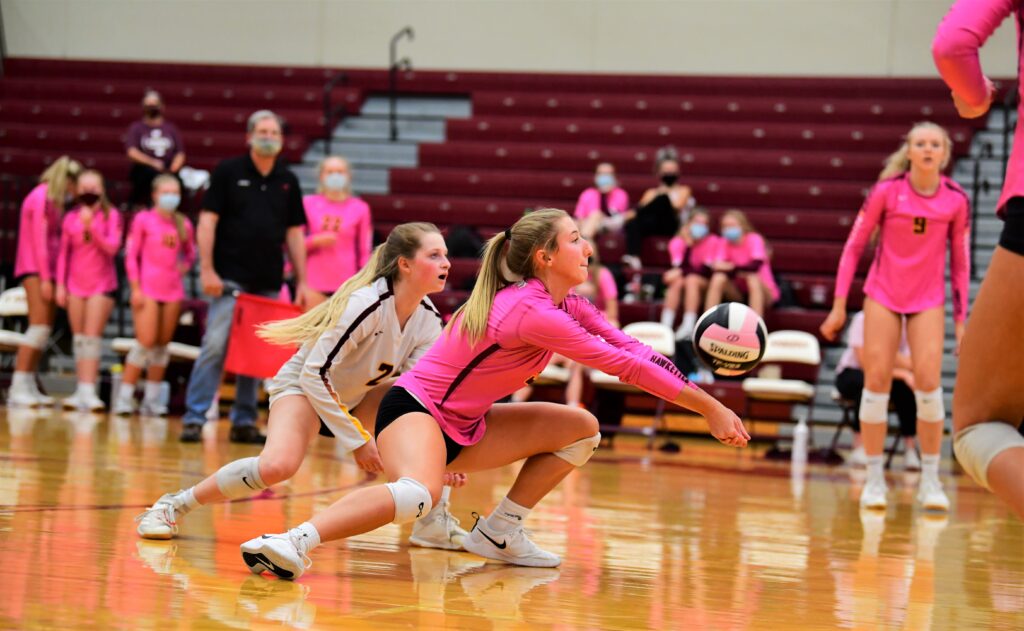 "They will be distributed to 13 boxes for the mini pantry movement," Sheldon said.
On the court, Ankeny dominated the match. The Hawkettes hit .415 as a team while posting their 12th consecutive victory.
Ankeny improved to 4-0 in the conference and 15-2 overall. The Bobcats' records fell to 1-2 and 7-9.
"We played well as a team and everyone was able to contribute," Sheldon said. "Our serve receive looked strong, and our middles did a great job terminating the ball."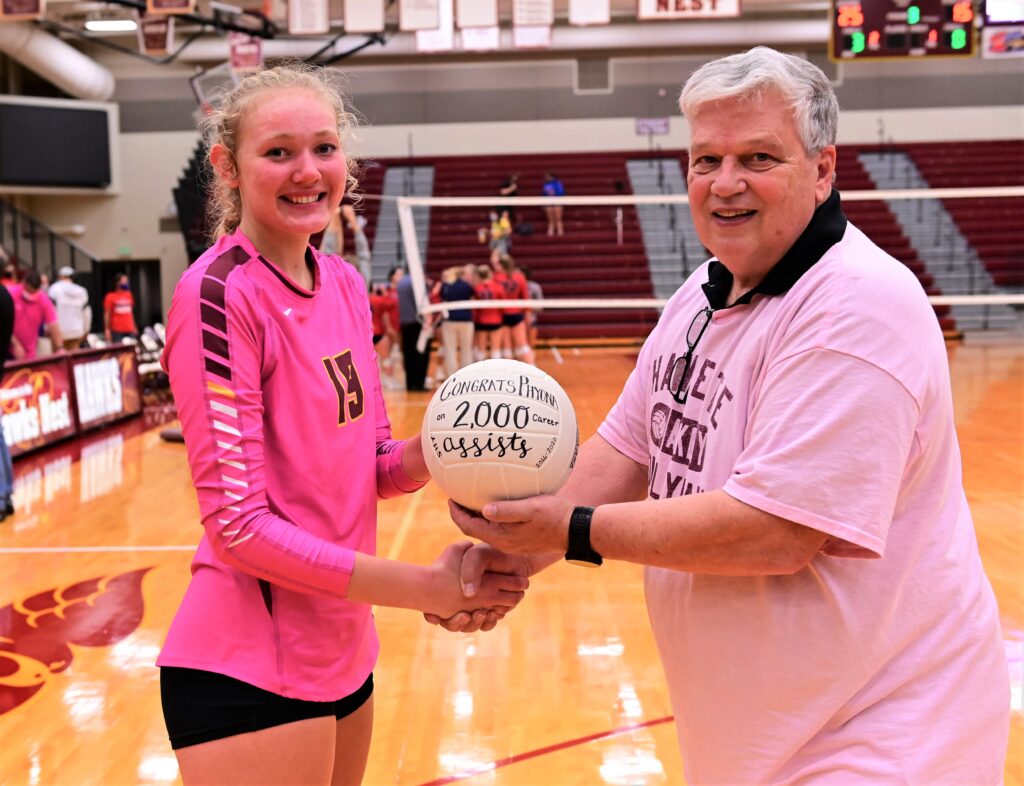 Ava Reynolds and McKenna Scheib each had 12 kills to lead Ankeny. Scheib hit .750 on the night and also had four blocks.
Aowyn Schrader added seven kills for the Hawkettes, who also got 21 assists from Phyona Schrader and 13 more from Adalyn Goodwin. Phyona Schrader and Maddie Foels each had a pair of aces, while Lexi Stephens added seven digs.
"We played clean across the board and look forward to continuing to improve," Sheldon said.
The Hawkettes can capture the outright conference championship with a win at Ames on Tuesday.