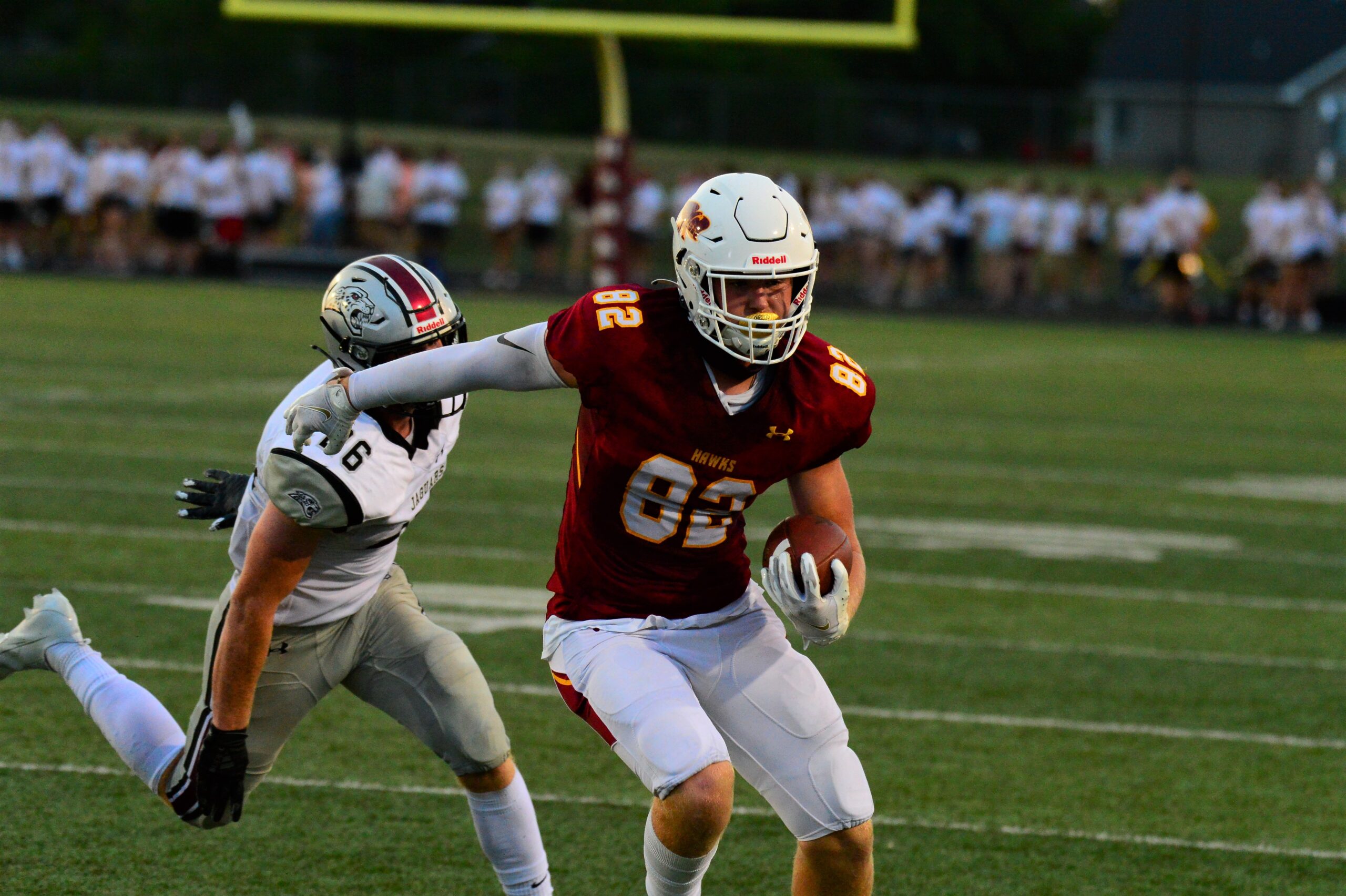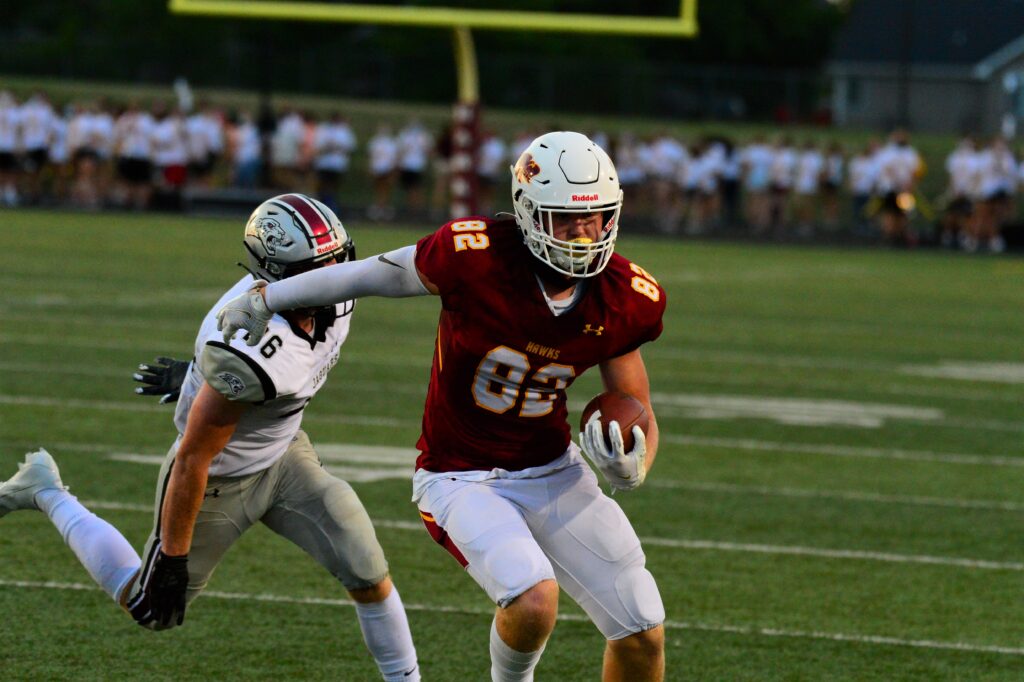 The Ankeny football team was expected to receive a bye in the first round of the Class 4A playoffs.
It turns out that Ankeny Centennial will get one, too.
Both squads will get a week off before making their postseason debut in the second round of the playoffs on Friday, Oct. 23. The second-ranked Hawks (6-1) and Jaguars (1-5) are among the 28 teams that received first-round byes in Class 4A.
There will be four games in Friday's opening round: Davenport West at Davenport Central, Cedar Rapids Jefferson at Ames, Sioux City West at Council Bluffs Jefferson, and Ottumwa at Iowa City High.
Ankeny will host either Sioux City West (0-7) or Council Bluffs Jefferson (1-5) in the second round. Jefferson is coming off a 41-23 victory at Sioux City West on Friday and has already lost to the Hawks, 68-0, on Sept. 18.
Centennial, meanwhile, will play at Sioux City East (6-1). The Black Raiders dropped a 36-20 decision to Fort Dodge on Sept. 4, but have since reeled off five straight victories, including a 20-6 win over the Dodgers in a rematch on Oct. 2.
The pairings will be redrawn after the second round.