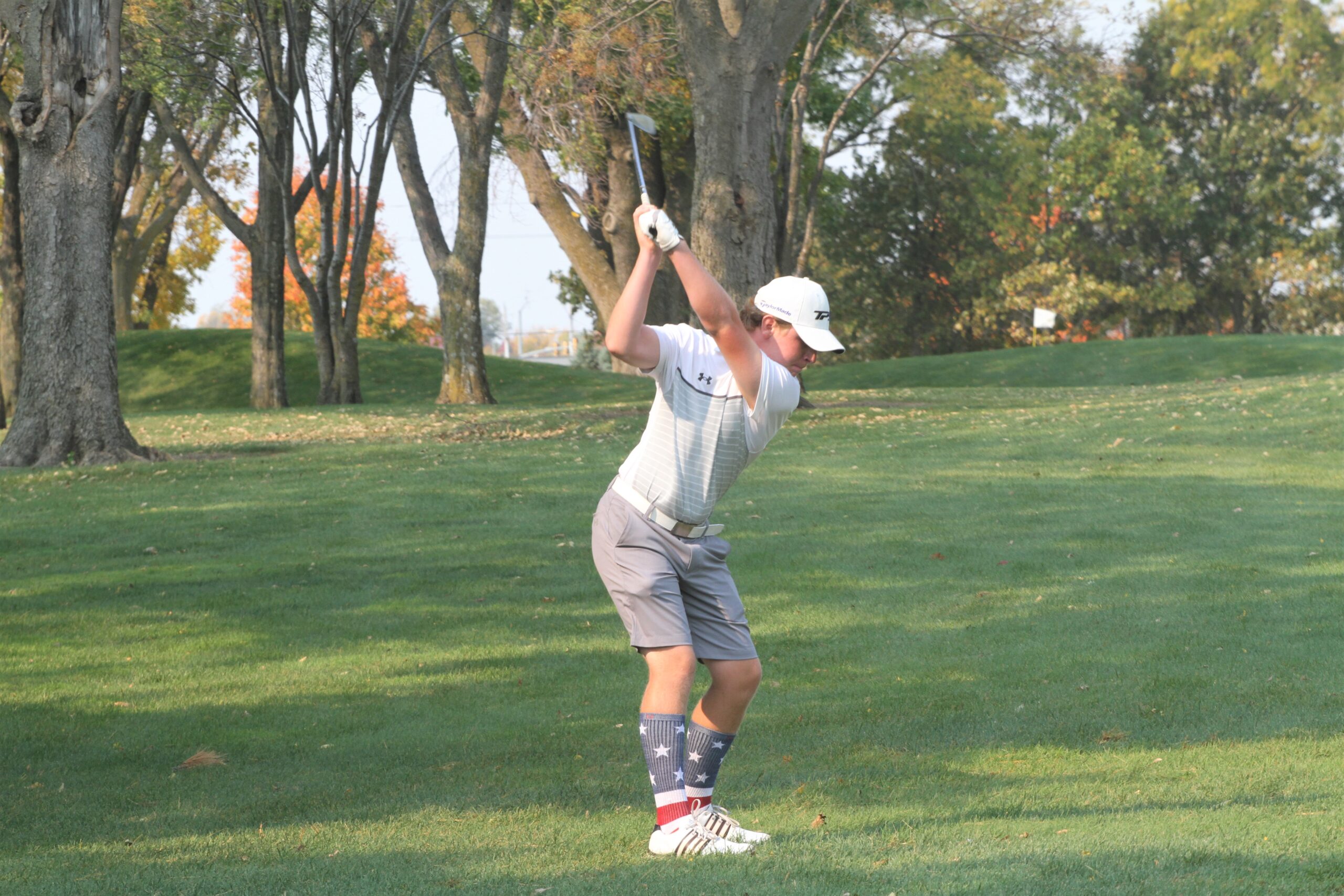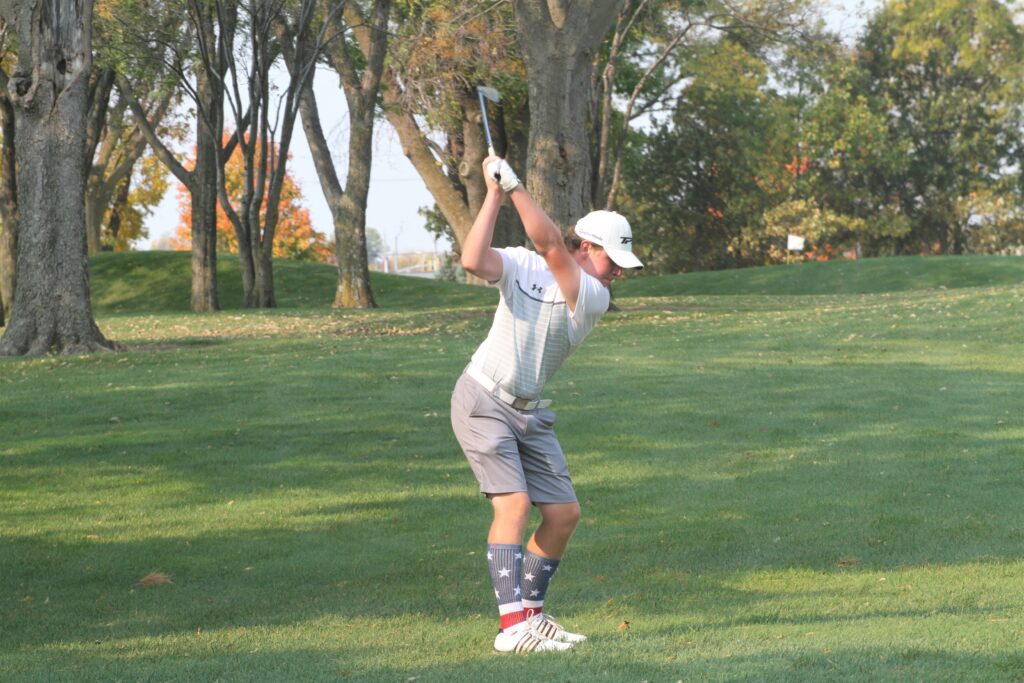 Ankeny Centennial boys' golf coach Rick Fee preferred to look ahead to the future rather than reflect on his team's performance in the Class 4A state meet over the last two days at the Des Moines Golf and Country Club.
The Jaguars will return most of the players who helped the team to tie for 10th place with a two-day total of 675.
"We will bring back four of (our top) six and nine of (the top) 12 so we are in great spirits moving forward," Fee said. "The four that return after state this year have learned tons the last two days about themselves, the competition and the atmosphere. We thank those seniors who were involved, and we look forward to a bright future."
After shooting a 341 in Friday's windy opening round, Centennial improved to a 334 on Saturday. Nobody dropped more strokes than Kellen Welsch, who carded an 83 in the second round to finish with a 36-hole total of 172.
The Jaguars were led by Jack Winkel, who shot an 81 on Saturday to finish with a 164 total. He tied for 29th place.
"I was really frustrated with my round because I had put together my two worst rounds of the season," Winkel said. "However, the wind and some of those really tough pins made scoring harder."
Centennial's Lawson Hachmeister also fired an 81 on Saturday. He tied for 32nd place with a 165 total.
Ethan King shot an 89 in the second round, while Jack Benkufsky had a 91. They both finished with a 177 total.
Jonathan Saddoris carded a 90 on Saturday and finished with a 179 total.
"Today's conditions were a lot better and we started the round with the goal to get back to sixth place," Fee said. "The team in general got off to rough starts or finished the round poorly, so getting going and finishing the round hurt us."
Still, the Jaguars accomplished their primary goal for 2020.
"When we started the season, our first and most important goal was to hang a banner in the gym after qualifying for state," Fee said.