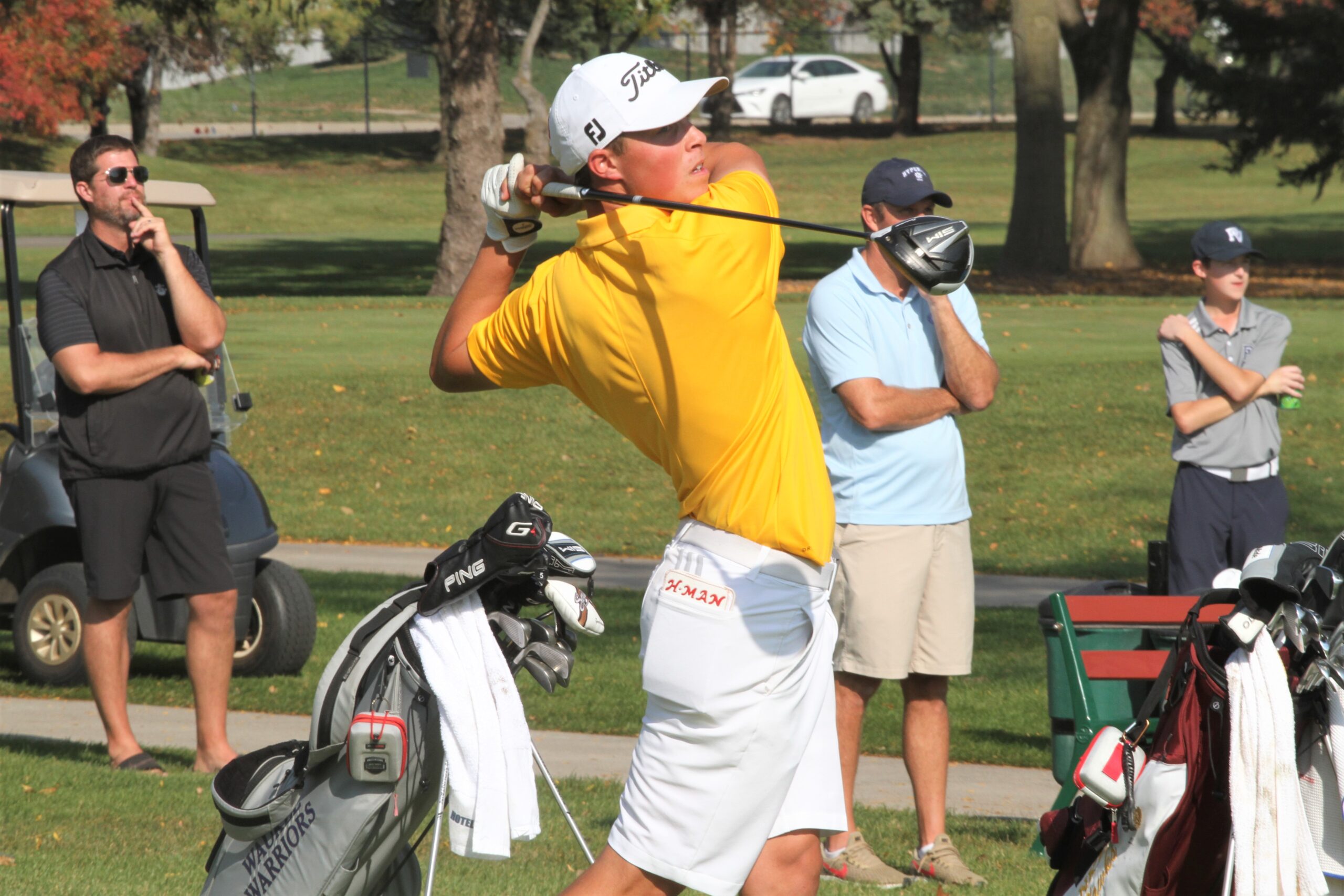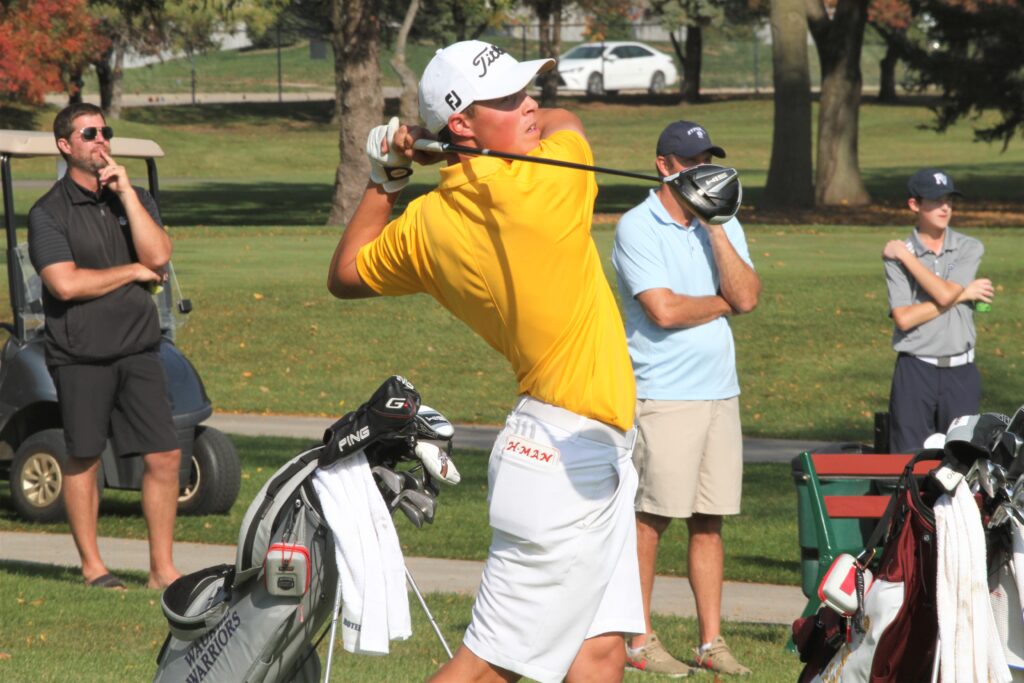 More than a few golfers walked off the course at the Des Moines Golf and Country Club on Saturday shaking their heads.
Many of the participants in the boys' Class 4A state meet simply couldn't figure out the greens.
"We all struggled on the greens a lot," said Ankeny senior Ty Roghair. "They were pretty fast and had a lot of slopes."
Second-ranked Ankeny was looking to overcome a 16-stroke deficit following Friday's windy opening round, but instead the Hawks struggled even more. They were one of only three teams to shoot a higher score on Saturday than they did on Friday.
Ankeny carded a 320 in the second round and finished with a 36-hole total of 638. The Hawks placed fifth in the 12-team field, their highest finish since 2011.
"The last two days we just could not figure these greens out," said Ankeny coach Mike Weddingfeld. "I know (Friday) our four counting scores had 16 three-putts, and I don't think it got any better today. We didn't feel like we played horrible–the greens just killed us. We just couldn't put any rounds together today. It was very disappointing."
No. 5 Waukee entered the final round with a commanding lead and went on to win the title, its third in a row and its seventh in the last 11 years. The Warriors posted a 605 total to finish 16 shots ahead of No. 1 Pleasant Valley.
"That's awesome what they've accomplished the last three years," Ankeny senior Hunter Johnson said of the Warriors.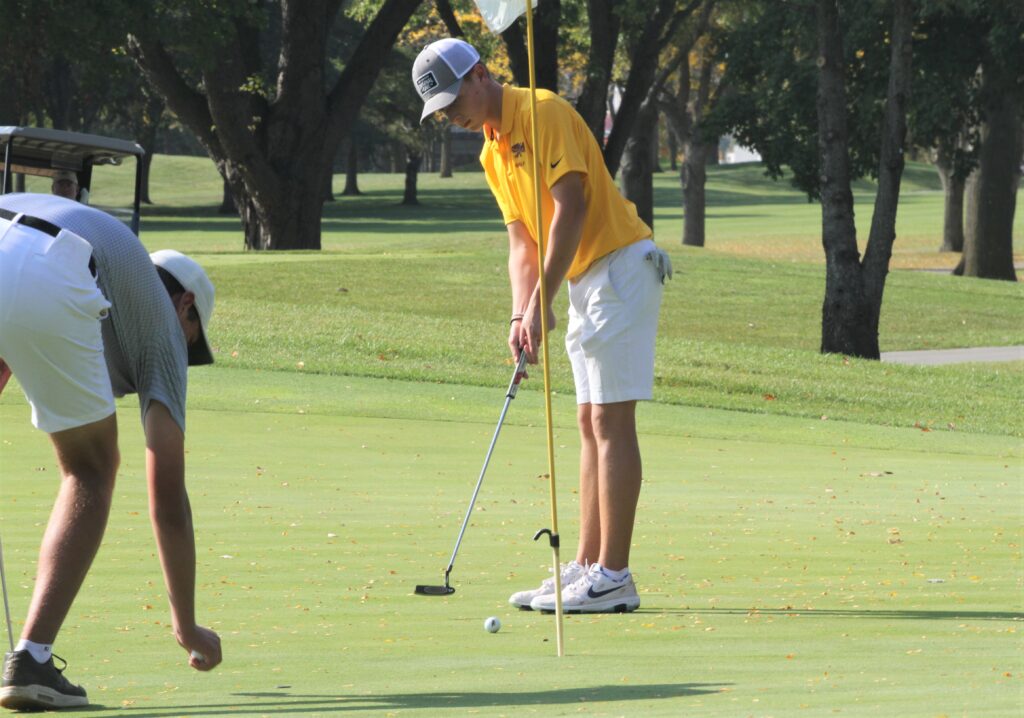 Waukee's Jack Starr fired a 72 on Saturday and earned medalist honors with a 147 total. He edged teammate Brock Seiser by one stroke.
Johnson led the way for the Hawks, closing out his high school career with a fourth-place finish. He shot a 74 on Saturday and finished with a 150 total.
Defending champion Dillon Burr of Linn-Mar (Marion) also finished at 150, but won a cardoff against Johnson for third place.
"I know Hunter wanted to finish even better," Weddingfeld said. "He had some ups and downs, and that's golf. You have to be able to take the lows with the highs and just hang in there. He battled his butt off for two days, and it was good to see him get up there in that top five."
Johnson made back-to-back birdies on the No. 13 and 14 holes to get to 5-over-par, but then made a bogey on No. 15. He later missed makeable birdie putts on the last two holes.
"(My putting) was not the best," Johnson said. "I had nine three-putts for the two days, so I left a lot of putts out there on the green. I wouldn't say it was good putting."
Roghair shot an 82 on Saturday and finished with a 160 total. He tied for 20th place with Will Coohey of Dubuque Wahlert.
Roghair made a birdie on No. 9, but then struggled to a 43 on the back nine, including a double bogey on No. 13.
"I felt like I could have done a lot better," Roghair said. "I had five three-putts (Friday) and then eight today, I think. Besides that, I struck the ball really well. I wasn't too disappointed in the rounds."
Ankeny's Dylan Taylor shot an 81 in the second round and finished with a 164 total. He tied for 29th place with two others, including Jack Winkel of Ankeny Centennial.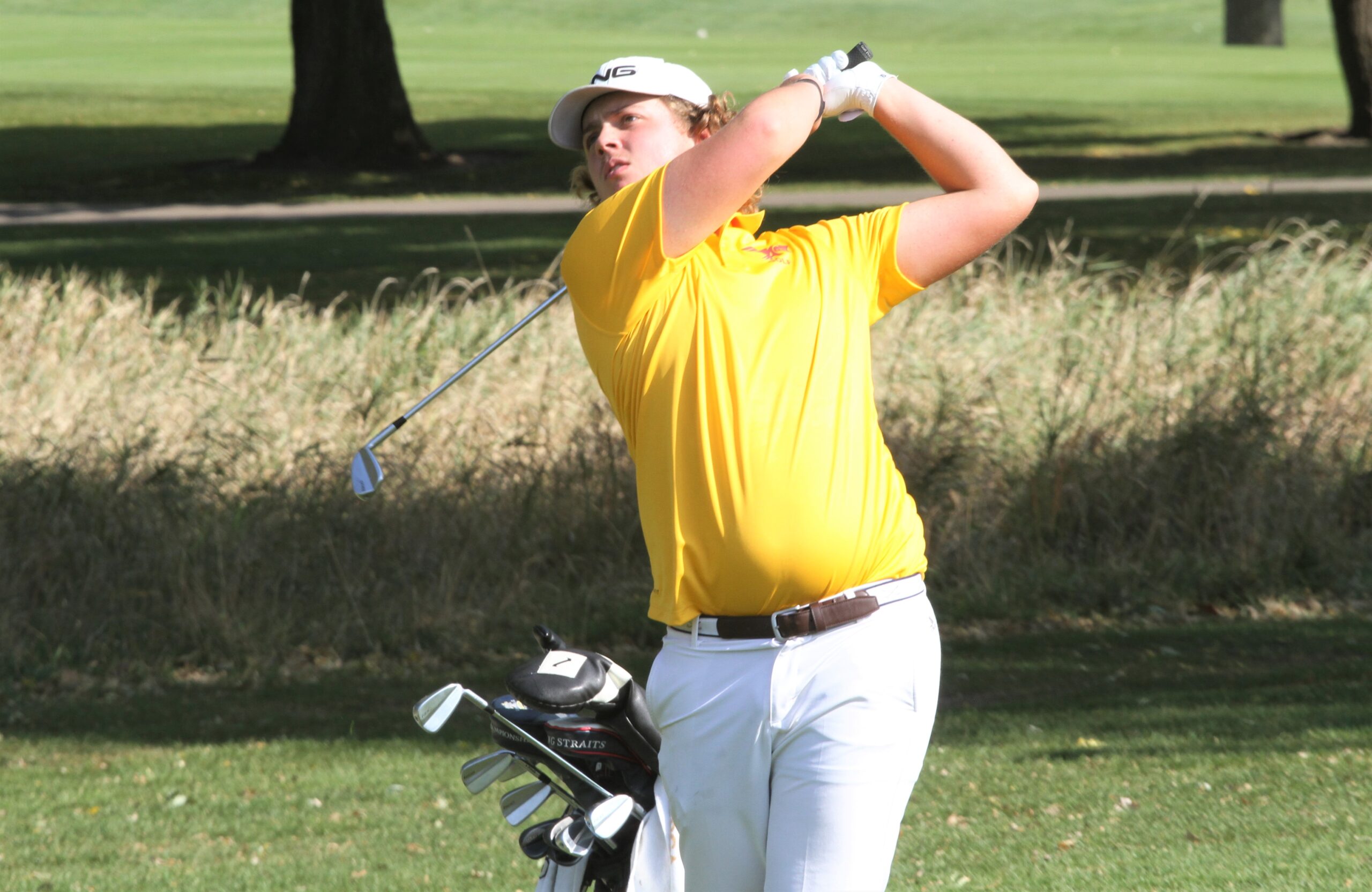 Corbin Walker carded an 85 on Saturday and finished with a 166 total. Joey Newton shot an 83 and finished at 170, while Karson Wehde had an 86 and finished at 175.
"The wind does affect your putting some, so it was a factor (Friday). But today was beautiful," Weddingfeld said. "The course is in great shape, so we can't complain about that. We just couldn't figure out the greens. They're great greens–they just have a lot more undulation and things that we're not used to playing on. You need to play (the course) a lot to figure it out, and we couldn't do that."
Ankeny went undefeated throughout the season until placing second in a district meet on Monday at Willow Creek, where the Hawks lost to Waukee on a tiebreaker. The Warriors then carried that momentum over to the state meet.
"It was a disappointing way to end most of our senior years," Roghair said. "But we still had fun, and we had a great year."
Johnson said the Hawks changed the culture of the program over the last few years.
"We were a real contender coming into (the state meet), and we had a respectable finish," he said. "We accomplished a lot this year, and so I'm proud of our guys for that."
Weddingfeld called it a great season both on and off the golf course.
"This is a great group of guys, and they're fun to be around," he said. "That goes a long ways besides your won-loss record. I'd take these guys anytime."