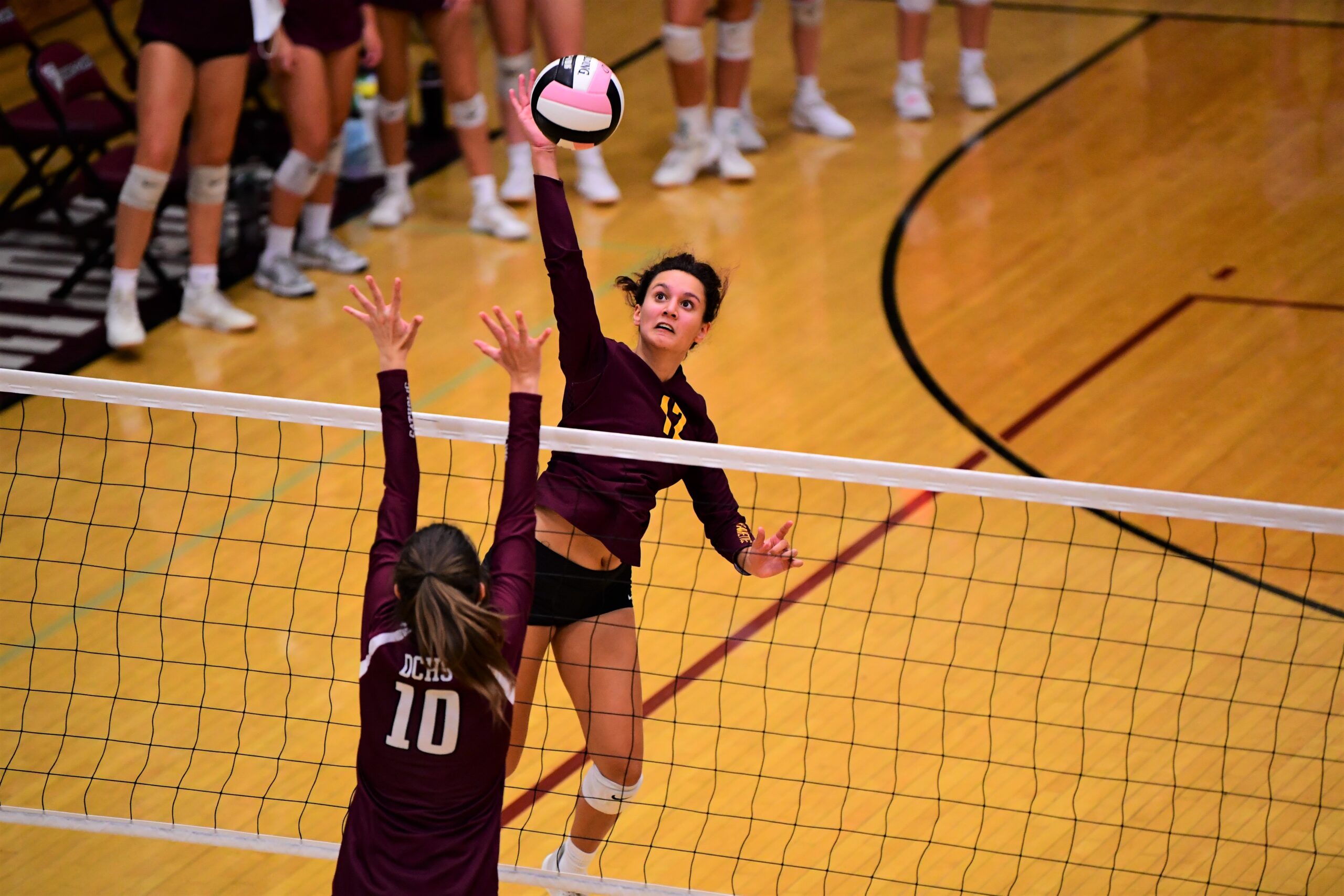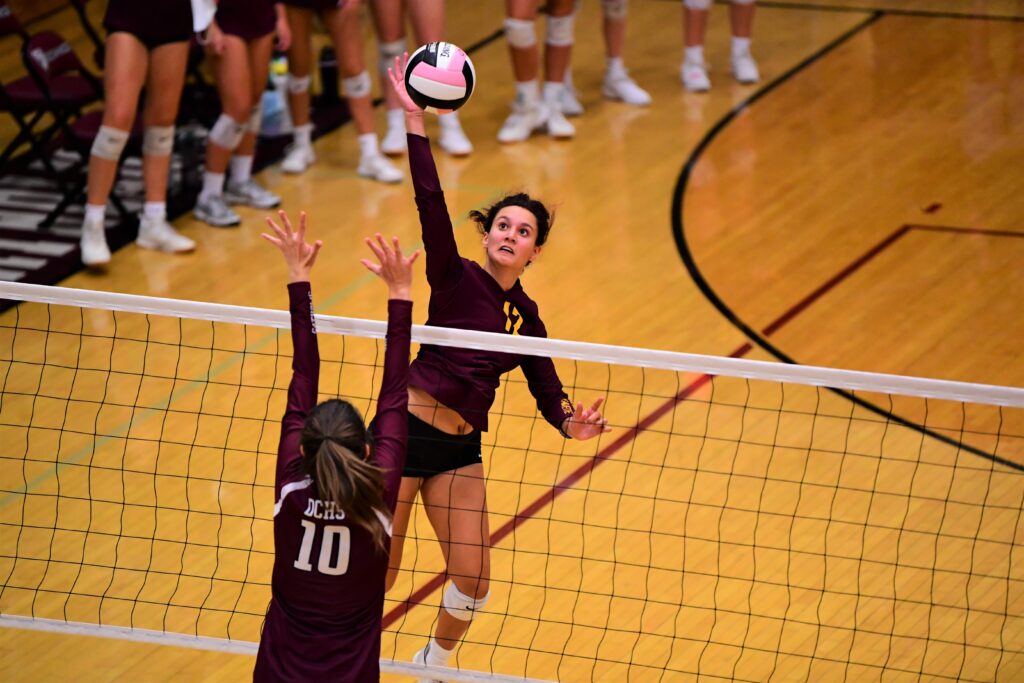 Hannah Baier spent a lot of time behind the serving line on Saturday.
That was a good thing for the Ankeny volleyball team.
Baier, a sophomore, completed all 44 of her serves on the day as the second-ranked Hawkettes swept Waukee and No. 9 Urbandale in a triangular meet at Ankeny. She had six aces in the win over Waukee and one more against the J-Hawks.
"Needless to say, Hannah had a great day behind the line," said Ankeny coach Dave Whims.
Ankeny posted a 25-10, 25-16, 26-24 victory over the Warriors, who dropped to 9-15 on the season. The Hawkettes defeated Urbandale (9-6) by scores of 25-10, 25-23, 25-19.
Ankeny extended its winning streak to 14 matches while improving its overall record to 17-2.
"The best part of the day was winning the close sets," Whims said. "I like the pressure being put on them and having to deliver in the crucial part of the match. Siding out and coming up with points at crucial times. Every coach likes to see this happen to their team. It builds confidence through consistency at the crucial part of a set. This is what we need going into the tourney stretch of the year."
Ankeny's serving was nearly perfect in the two matches. The Hawkettes completed 74-of-75 attempts against Waukee and 73-of-74 against Urbandale.
"Our serving won the match (against the J-Hawks)," Whims said. "We didn't have a ton of aces, but we got them out of system."
Setter Phyona Schrader had 29 assists in both matches. She also had seven kills and two aces in the win over Urbandale.
Ava Reynolds led Ankeny with 11 kills. McKenna Scheib had six blocks, while Lexi Stephens racked up 17 digs.
The Hawkettes hit .235 as a team after hitting .256 against Waukee.
"We had great team play all the way around by every player that allowed us to win," Whims said.
Aowyn Schrader had nine kills and four blocks against the Warriors. Baier had eight kills, Reynolds chipped in seven, and Scheib added six kills and four blocks.
Maddie Foels contributed 12 digs in the win. Baier and Stephens each added 10.
Ankeny will close out the regular season on Tuesday with a match at Ames (4-11). The Hawkettes can wrap up the outright CIML Iowa Conference title with a victory.
"This would be the first conference championship in several years dating back to when Ankeny was one school," Whims said. "These players have worked through much adversity and used that to teach them to overcome circumstances and situations to improve their play and build more character. I am happy to get this season in and work through everything."