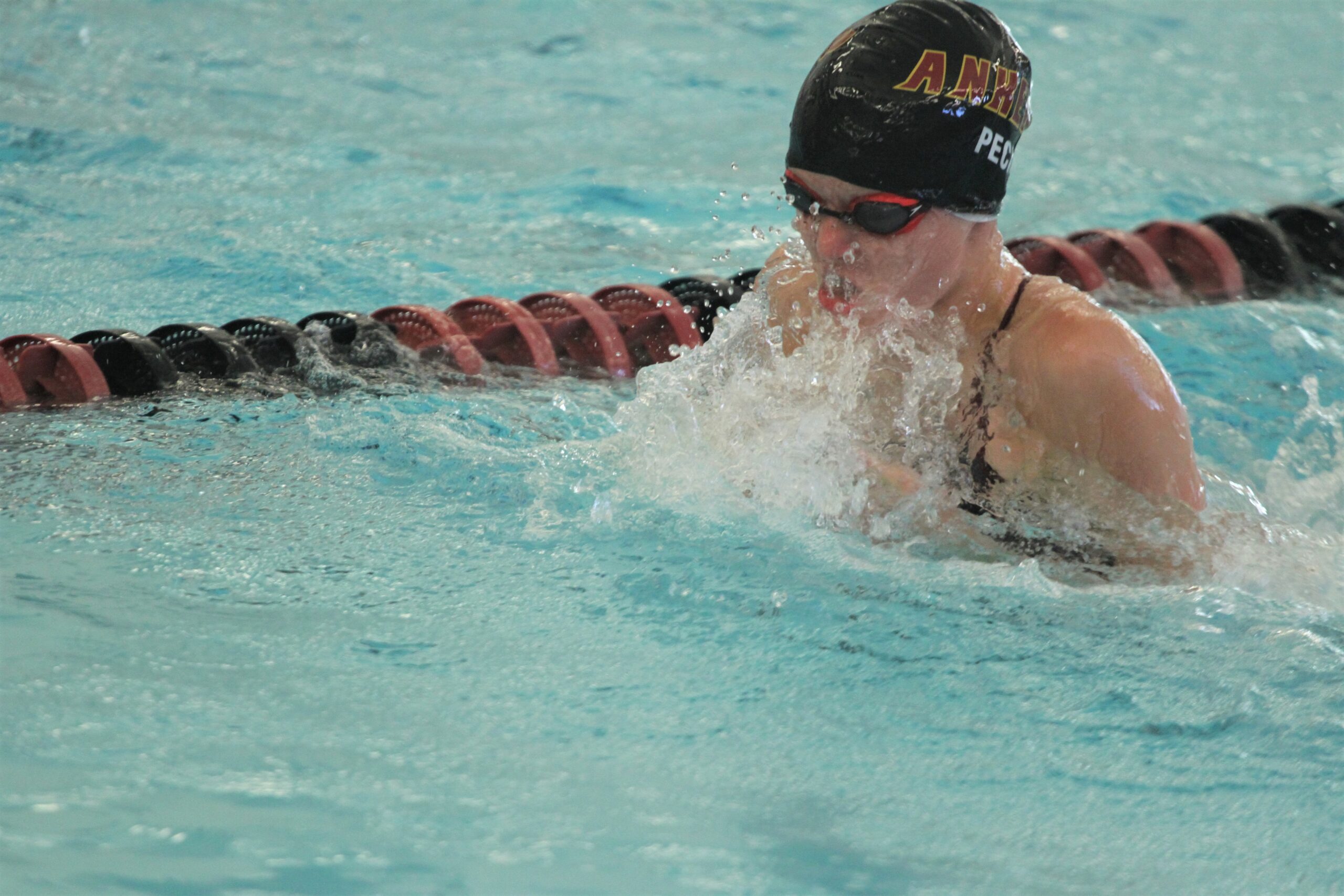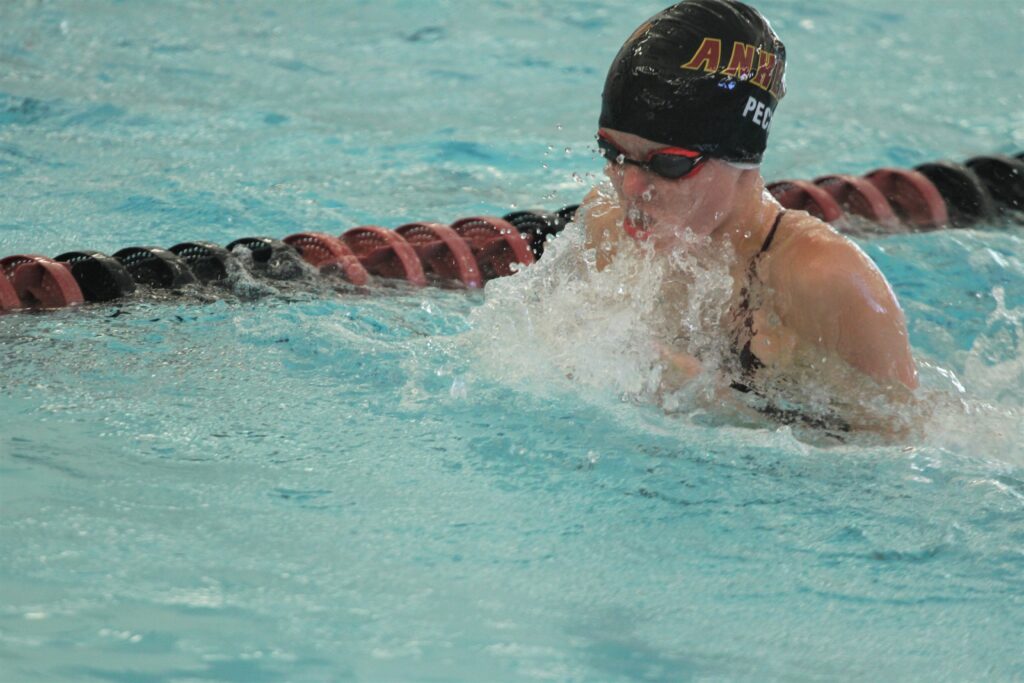 Although the location of Tuesday's dual meet was changed, the Ankeny girls' swimming team still had to face one of the state's top squads.
Second-ranked Waukee was slated to host the dual meet, but it was moved to Ankeny due to a problem with the pool at the Waukee YMCA. The switch didn't seem to bother the Warriors, who won eight of the 12 events and posted a 105-81 victory over No. 6 Ankeny at Trail Point Aquatics Center.
The Hawkettes' overall record dropped to 5-2, but Ankeny coach Michelle Stout wasn't disappointed with her team's performance.
"While our seasoned swimmers turned in some solid swims, our young freshmen and sophomores showed us some personal and lifetime best swims," said Stout. "Anja Peck is within tenths of seconds of automatically qualifying for state in the 100 breaststroke. She has chipped away at her time all season and swam a season-best time tonight. Her 50 breaststroke relay split on the 200 medley relay was the fastest in the pool."
Peck won the breaststroke in a time of 1:09.55. She finished a full second ahead of Waukee's Camden Habgood.
Earlier, Peck teamed up with Alexis Henning, Caroline Walker and Mia Pearson for a runner-up finish in the medley relay. She swam her leg in 31.66 seconds as the Hawkettes posted a time of 1:53.82.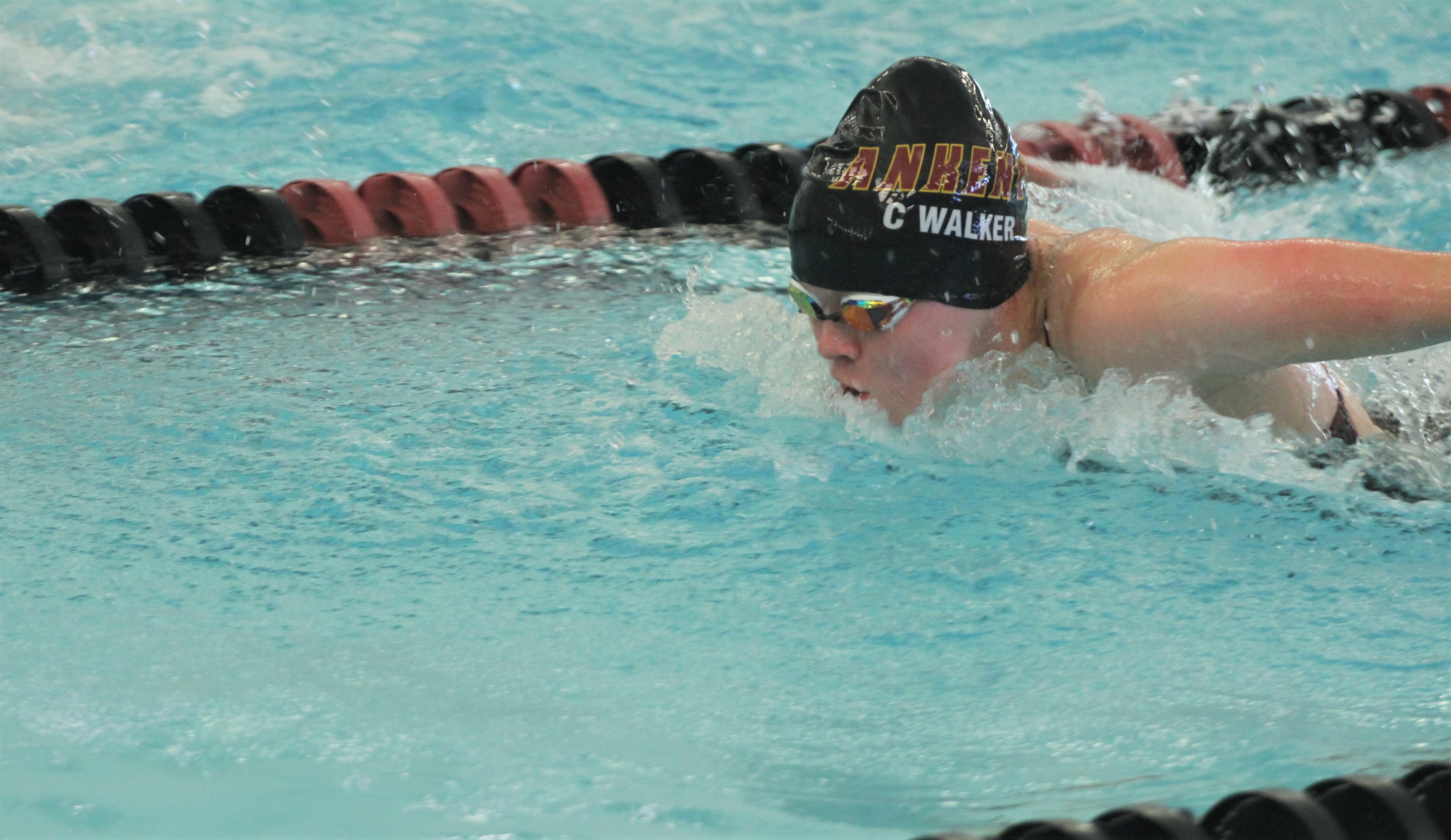 Henning later won the 50 freestyle in 25.38 seconds. She edged Waukee's Nora Kemp by nine-hundredths of a second.
Ankeny won the 200 freestyle relay in a time of 1:42.36. That team consisted of Pearson, Erica Peters, Maddie Carleton and Josie Parton.
Pearson took second in the 100 freestyle in 55.88 and was third in the 50 freestyle in 25.85.
"Mia is continuing to fine-tune her sprinting," Stout said. "Her 50 free was a season-best time and her 100 was close. She's a strong, experienced competitor with some valuable state-meet experience that will be important to the team."
Parton added a fourth-place finish in the 200 freestyle, posting a time of 2:03.49.
"Josie swam a great race," Stout said. "She is relatively new to this event, and we're still working out her best strategy on this middle distance race. She swam a lifetime best, so she is definitely on the right track."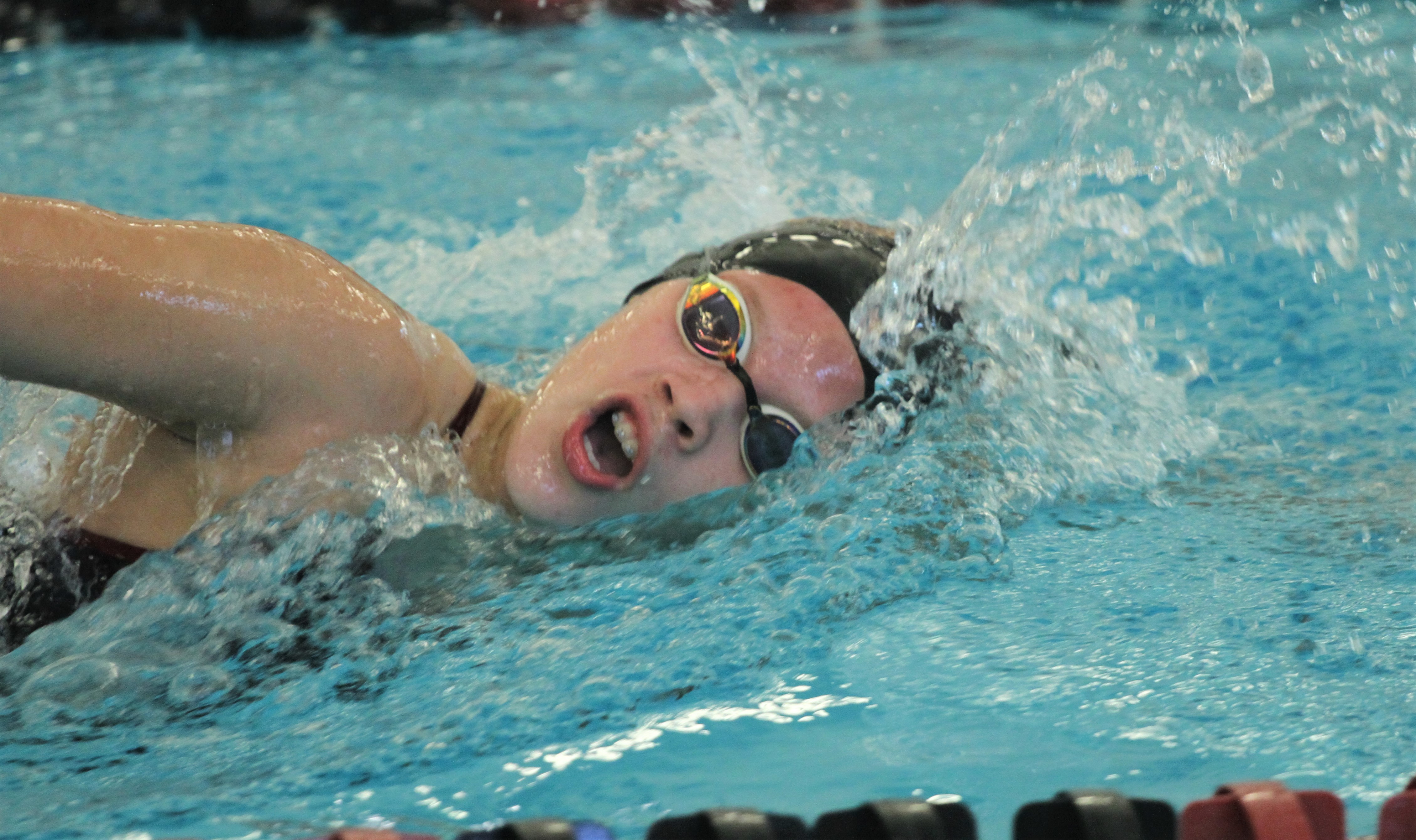 Rachel Rolow placed second in the 200 individual medley in 2:04.16, losing to Waukee's Taylor Judas by .05 seconds. Walker took third in the 100 butterfly in 1:03.17.
"Caroline had some great competition in the fly," Stout said. "Her racing skills keep improving as the season unfolds, and she posted a season-best time."
Ankeny took the top two places in the diving event. Peters scored 283.05 points to earn the victory, while Hannah Kolars was second with 236.65 points.
"Our diving team all scored lifetime best marks tonight," Stout said. "Erica led the girls with a convincing win and had three dives score over 50 points. She has set high goals for the state meet and has been working hard toward those. It really showed tonight."
Ankeny will host a make-up meet against Marshalltown on Thursday.