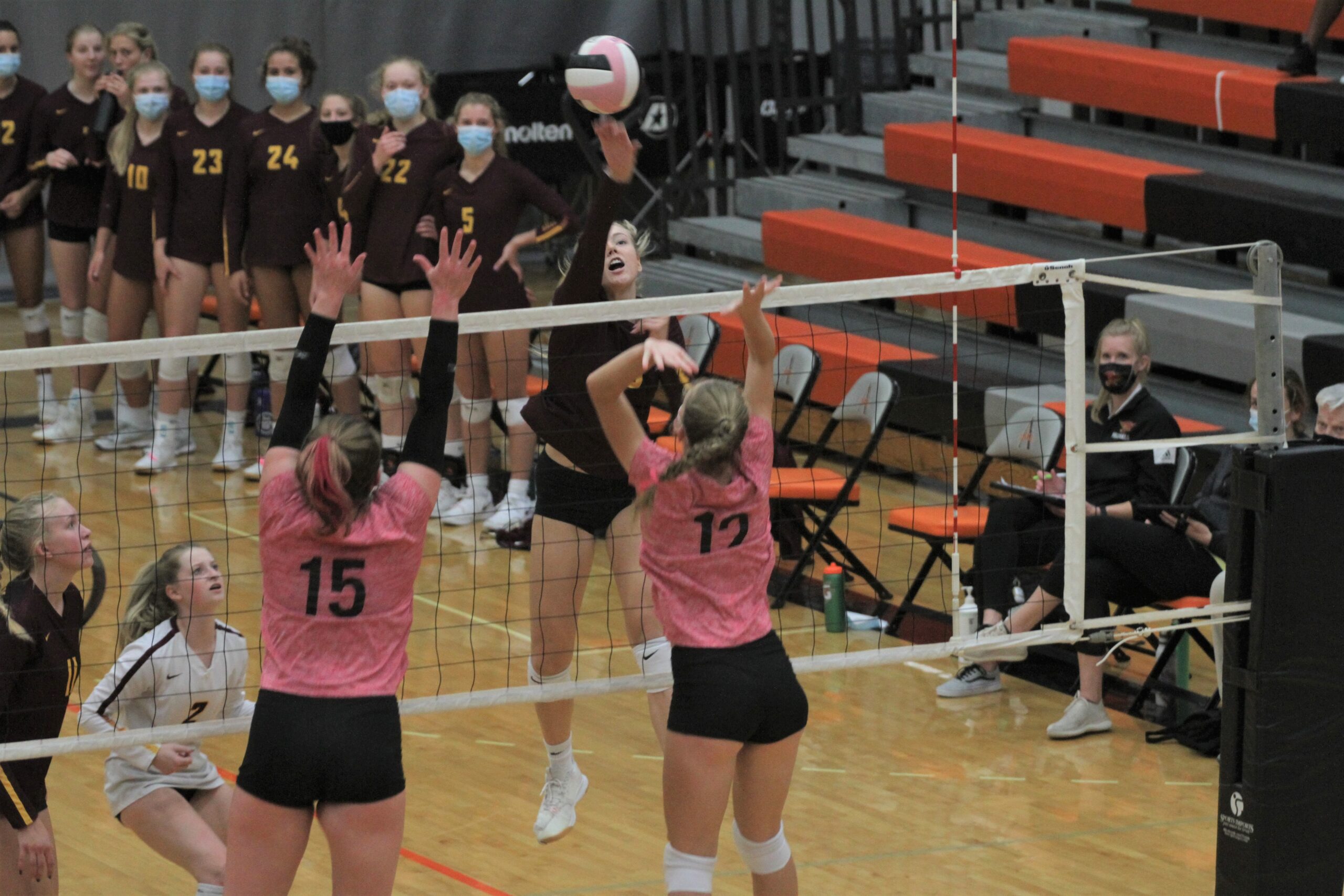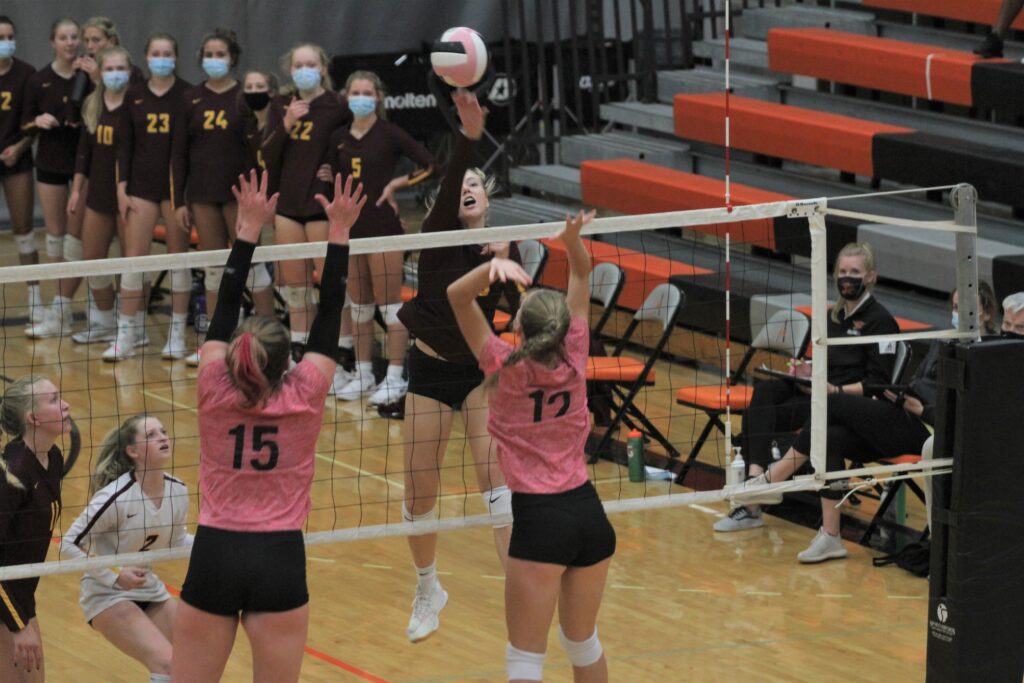 The Ankeny volleyball players were determined to win the outright CIML Iowa Conference championship.
The second-ranked Hawkettes accomplished their goal on Tuesday night.
Ankeny rolled to a 25-10, 25-19, 25-21 victory at Ames to complete a perfect conference season. The Hawkettes finished 5-0 in the league and improved to 18-2 overall by posting their 15th straight win.
"It feels good," said Ankeny junior Ava Reynolds, who led the Hawkettes with 14 kills. "We really thought this year if we came in strong and played every game like we know we can, we could (win the conference)."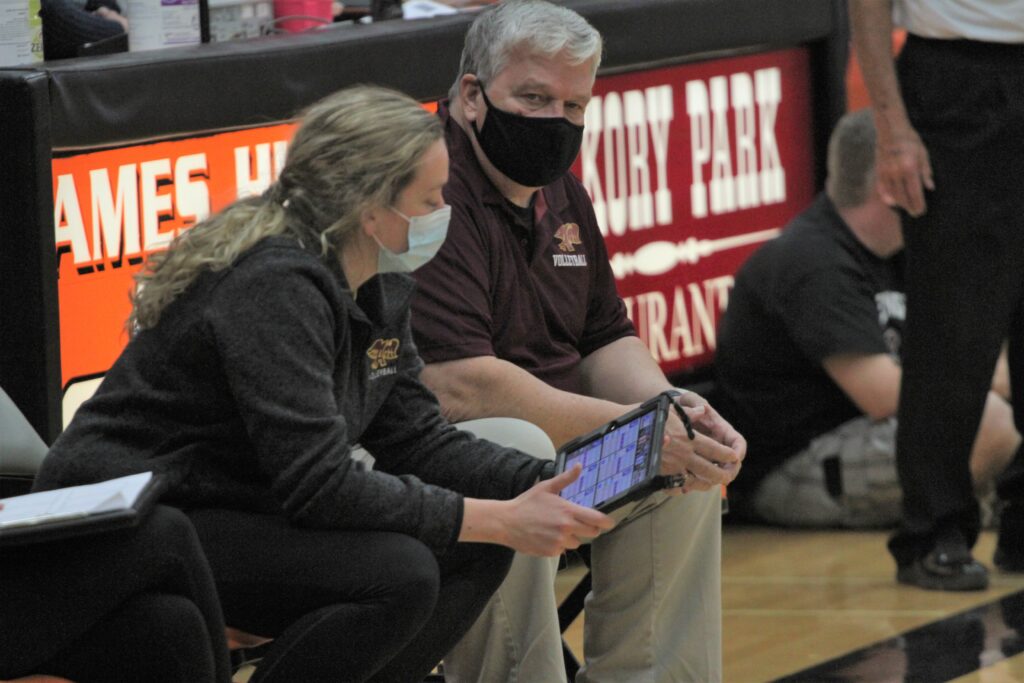 Ankeny hit .264 on the night and controlled the match from the start. The loss dropped Ames' records to 1-3 and 4-12.
"This team has surprised me in some ways," said Ankeny coach Dave Whims. "I wish we wouldn't have had all this COVID stuff (because) we would have been able to play more teams away from the area."
Phyona Schrader had 10 kills and 23 assists in the win. But she struggled from behind the serving line, where she completed just 8-of-13 attempts (61.5 percent).
After the second set, Whims took Schrader aside and stressed to her the importance of putting her serves into play.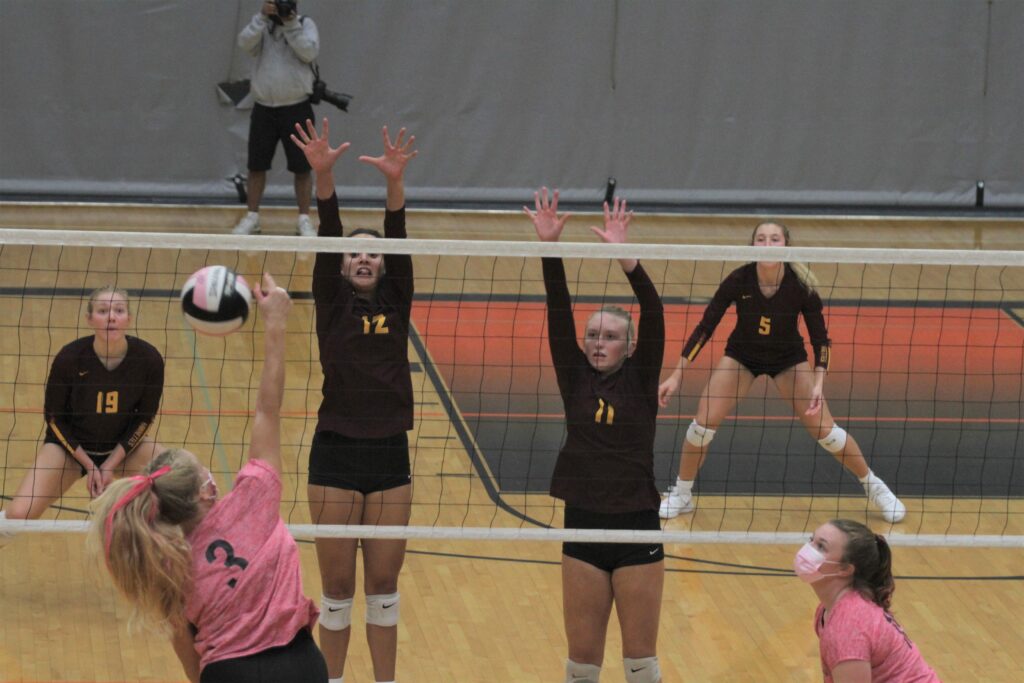 "We've got to improve that serve," he said. "There's not very many teams that have taken the ball away from us when Phyona's serving the ball, but she's giving them the ball by missing the serve. We can not miss serves."
McKenna Scheib had six kills, while Adalyn Goodwin added 13 assists. Hannah Baier and Halle Ouellette each had a pair of aces.
Aowyn Schrader led the defense with four blocks. Baier racked up 13 digs, and Lexi Stephens added 12.
"It feels good to be coming off some good wins," Reynolds said. "We just need to keep working and improving every game to get better."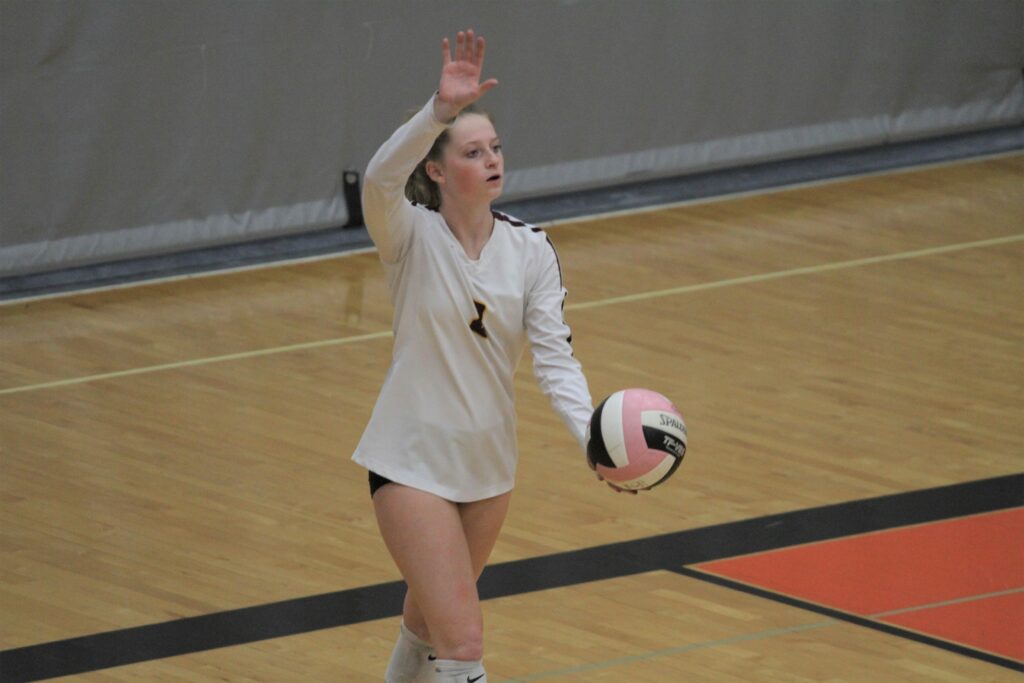 The Hawkettes will now have several days to prepare for postseason play. They will host Marshalltown in a Class 5A regional semifinal on Oct. 22.
Ankeny swept the Bobcats (12-10) on Oct. 6 by scores of 25-11, 25-10, 25-15.
"Actually, we got a great draw," said Whims, whose team would play Ottumwa or Southeast Polk in the regional final on Oct. 27. "I'm really happy about it and so are the girls, but we're not going to let up."