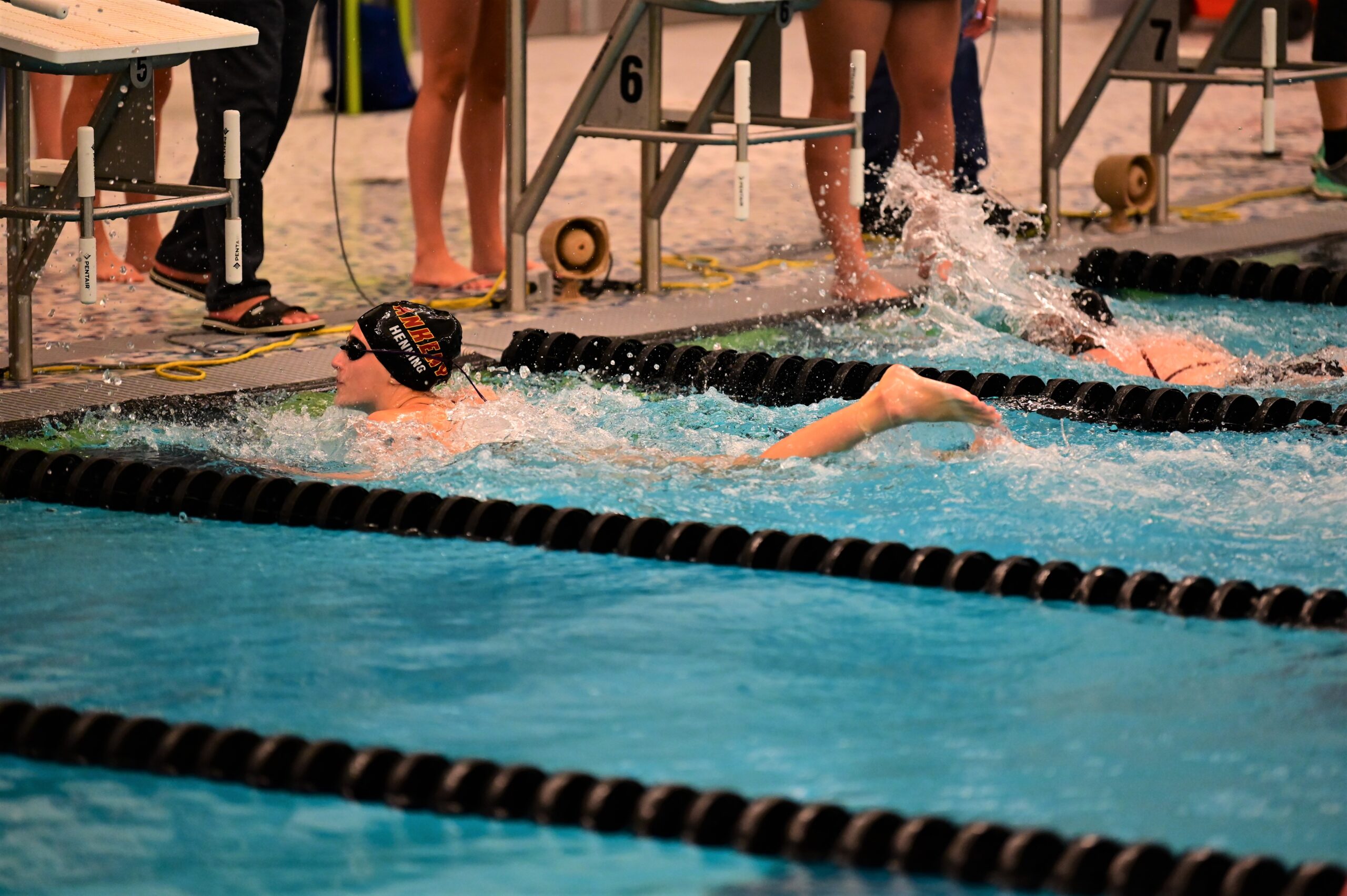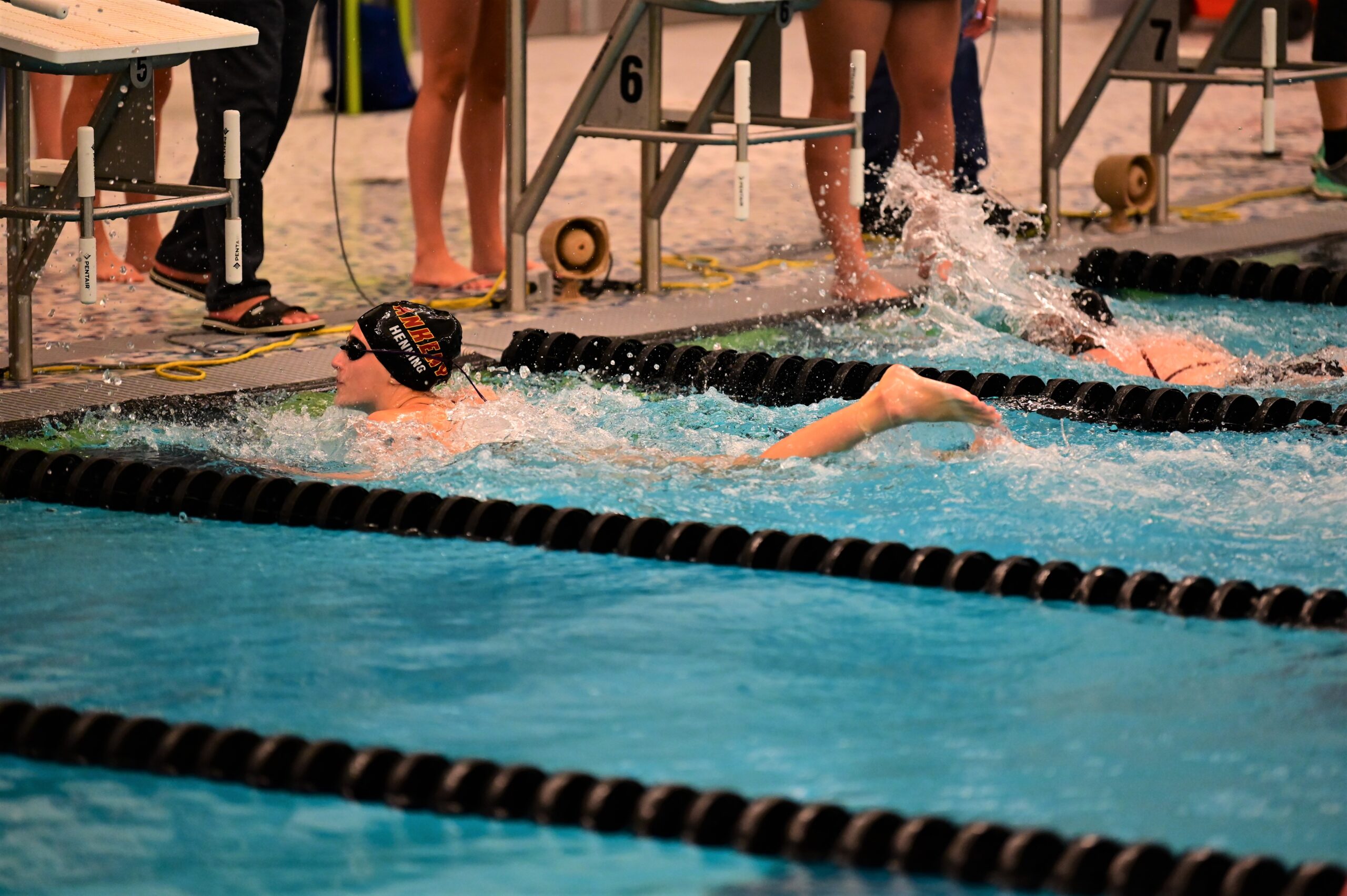 Junior Alexis Henning has helped the sixth-ranked Ankeny girls' swimming team to a 6-2 record this season.
On Thursday, Henning won four events as the Hawkettes rolled to a 145-41 victory over visiting Marshalltown at Trail Point Aquatics Center. She won both the 100 freestyle and 100 backstroke and also anchored the winning 200 medley and 400 freestyle relays.
Here is some inside info on Henning:
How is the season going thus far?
I think the season is going really well. A lot of people have improved on their times from last year. We have a great group of freshmen that is contributing points to the team, which is great. Several sophomores have improved and stepped into key roles on the team as well.
What has been the highlight for you?
Meeting the new freshmen, getting to know the sophomores better and getting my state qualifying time in the backstroke. The seniors and juniors have been a lot of fun, too. They are showing great leadership.
You swam a state qualifying time of 59.47 seconds in the backstroke on Thursday. Did you expect to break the 1-minute barrier at this point in the season?
I thought I would have broken a minute against Waukee or Ames, but I didn't. It was a nice surprise to get it against Marshalltown. Given the disruption in my training this year because of COVID-19, I am very pleased with my swims at this point.
Your team got off to a 5-0 start before suffering back-to-back losses to No. 4 Ames and No. 2 Waukee earlier this month. How do those teams compare to each other?
Both have a lot of really good swimmers. Waukee's freshmen and sophomore groups have many great swimmers and have shown great progress this season. Ames has a lot of great juniors, seniors and a few sophomores that are as strong as well. Both teams have dealt with challenges with their pool conditions (Waukee) and COVID interrupting their season (Ames). I train with several of the girls on the Waukee team during club season, and I know how hard they train and compete so I am happy for their success this season.
Your team will compete in the CIML Iowa Conference meet later this week at Fort Dodge. What are your goals for the meet?
Due to limits on the number of swimmers allowed to compete at Fort Dodge, the regional team will not be participating at this meet. I have a lot of confidence in the girls going to this meet and know they will represent Ankeny well.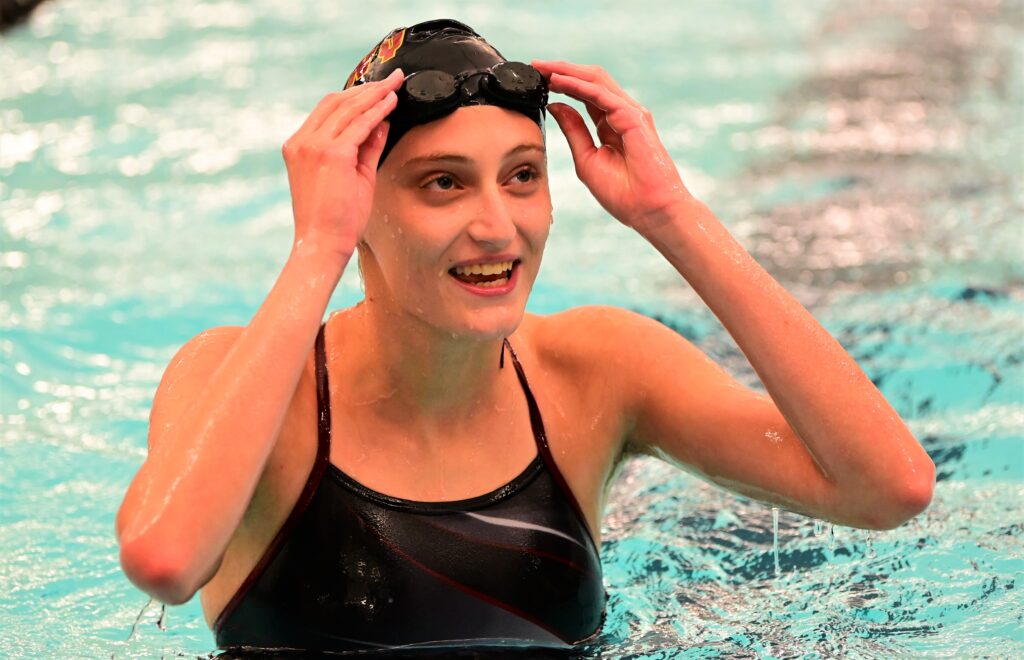 You are looking to qualify for the state meet in four events for the third straight year. Are you confident that you can do that?
Yes, I feel very confident. There are a lot of fast swimmers in Iowa, and I am training hard to compete with the best.
You placed 14th in the 50 freestyle and 12th in the backstroke at last year's state meet. Are those the individual events that you plan to focus on for the state meet?
Yes, I am focusing on both of these events. The timing of these events during the meet works well for me, and these are two of my favorite events to swim.
Do you think the backstroke is your best event, and if so, why do you think that is?
I would say backstroke is one of my strong events, especially this year. I have been swimming it the most consistently this season and dropping my time little by little each meet. My start and underwaters are looking better this year, and my tempo is getting more consistent.
Your team lost some great senior leaders from last year's squad. Have you tried to step up and become more of a leader this season? How?
Yes, I have gradually gotten to be a stronger leader. I was pretty shy at the start of the season, but have watched the other seniors and a few juniors step up as leaders. I have gradually become a better leader over the season as I became more confident. I am trying to help out the underclassmen through the season and boost their confidence at meets and during practice.
Are you planning to swim in college? Have you looked at any schools yet?
I would like to swim in college, but I am waiting until after high school season is over to figure it out.
What are you planning to study?
I would like to study architecture. I am interested in home design or interior design.