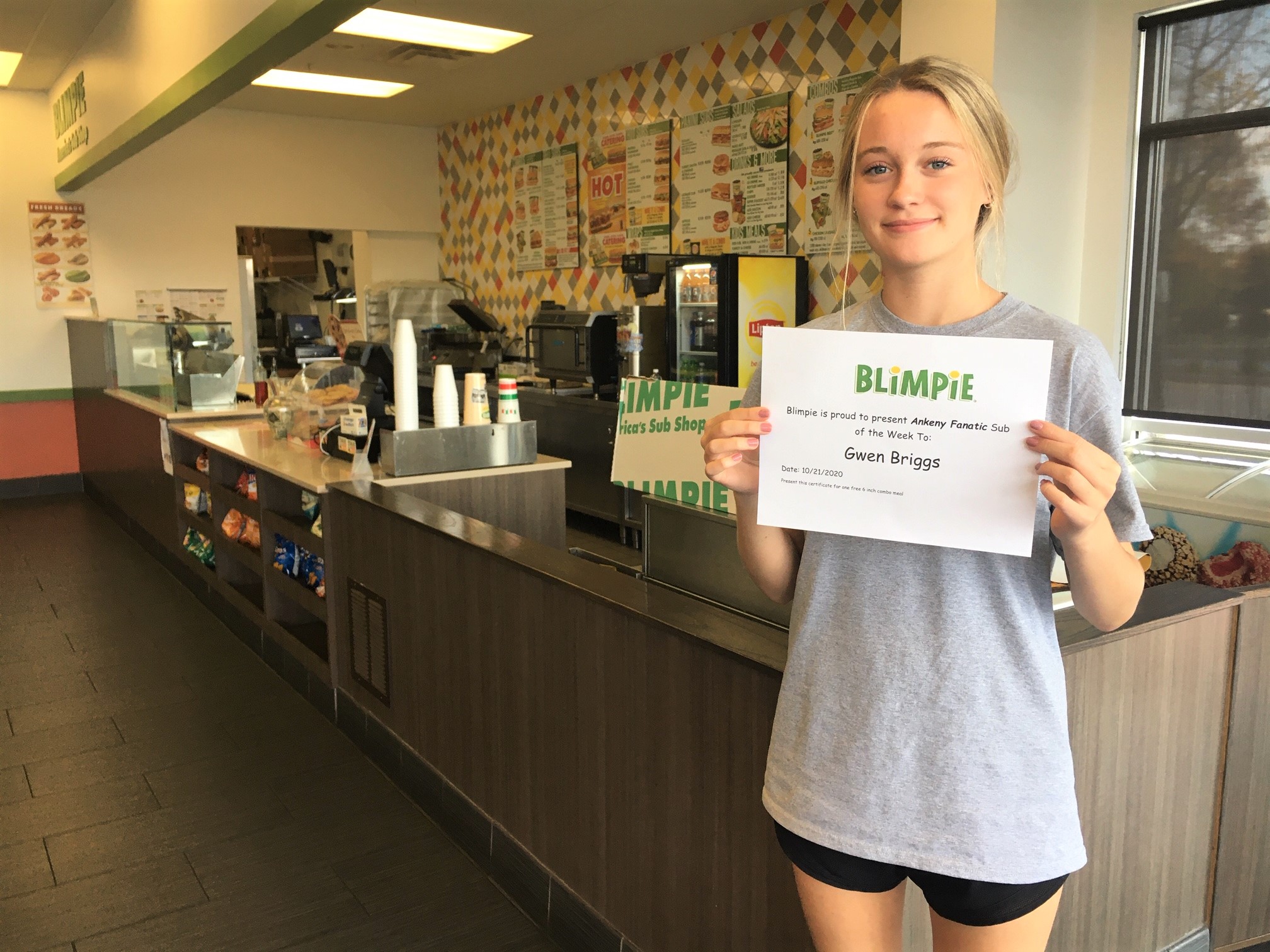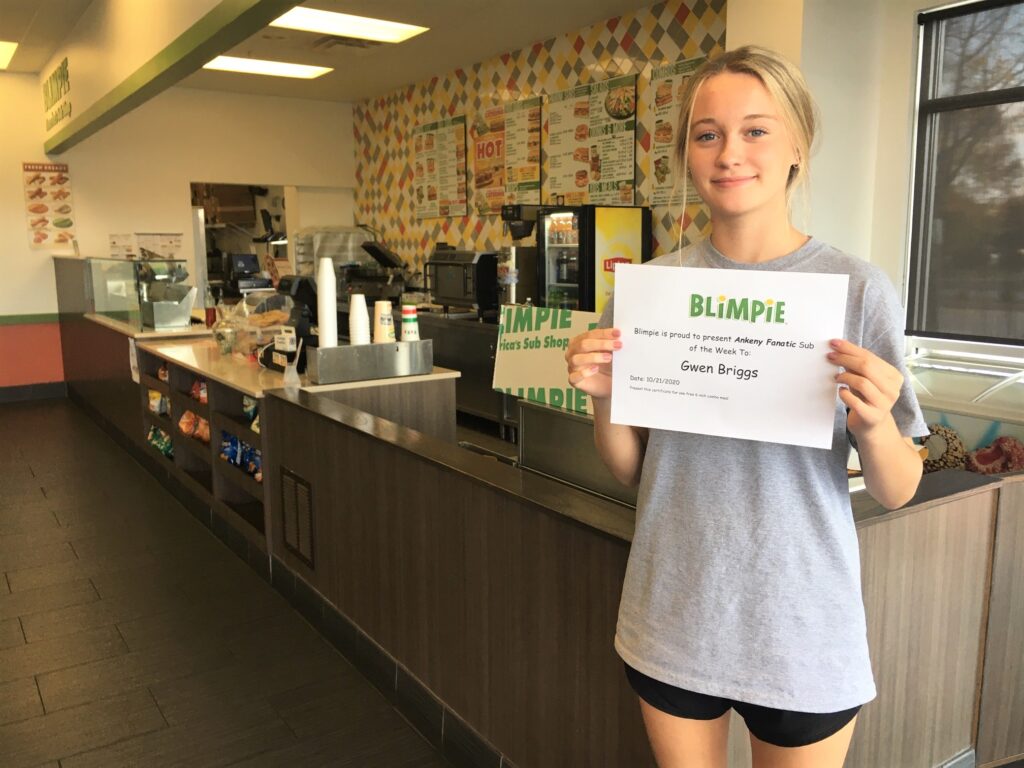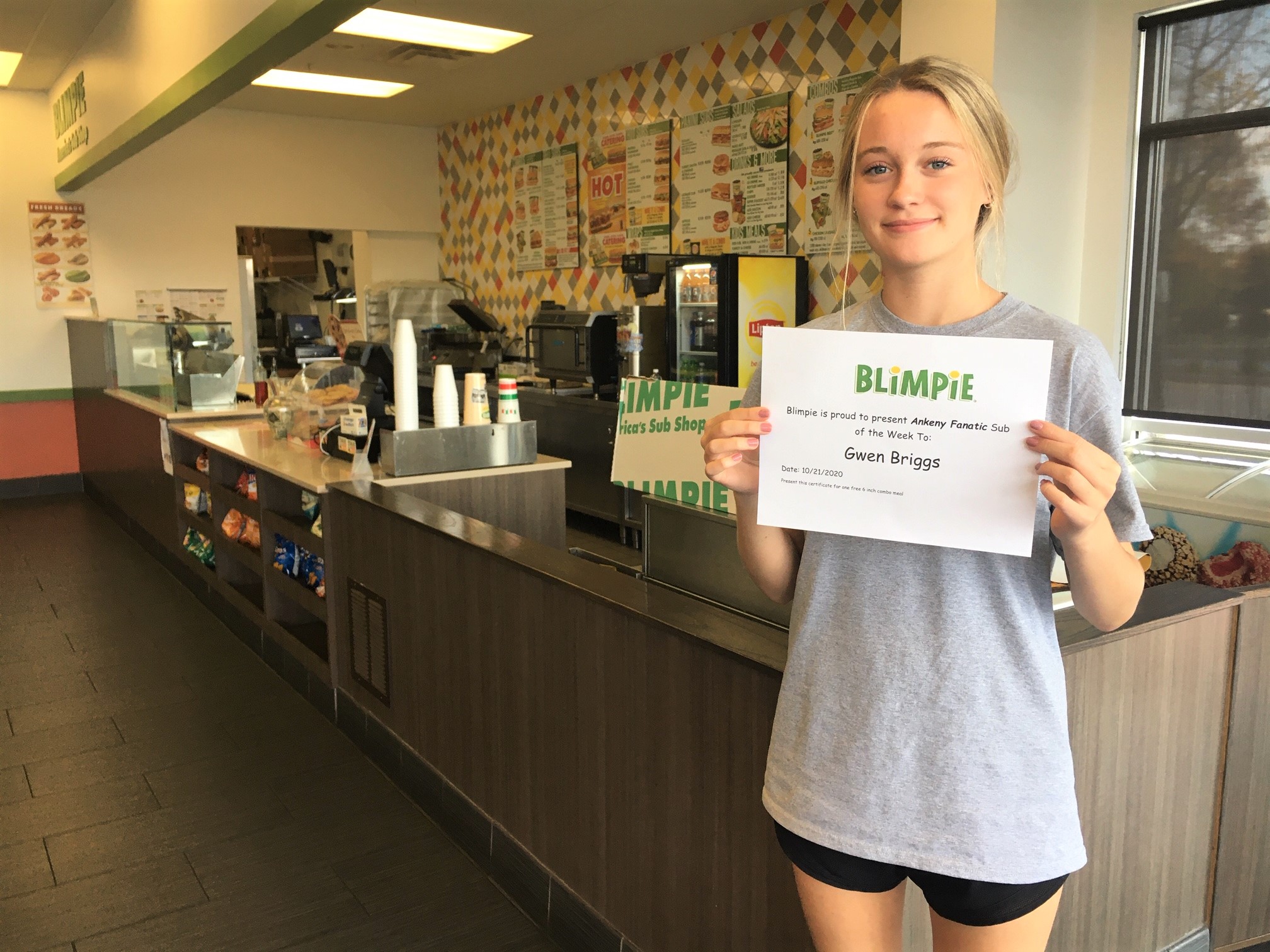 Freshman Gwen Briggs is a member of the ninth-ranked Ankeny girls' cross country team. She placed 63rd in the B Division of the Fort Dodge Invitational on Oct. 8 in a time of 25 minutes, helping the Hawkettes to a third-place finish in the nine-team field.
"Gwen has stepped up into our No. 7 spot very well this season and has ran exceptionally in that role for the past few races," said Ankeny coach Eric Klingensmith.
The Hawkettes will compete in a Class 4A state qualifying meet on Wednesday at Marshalltown.