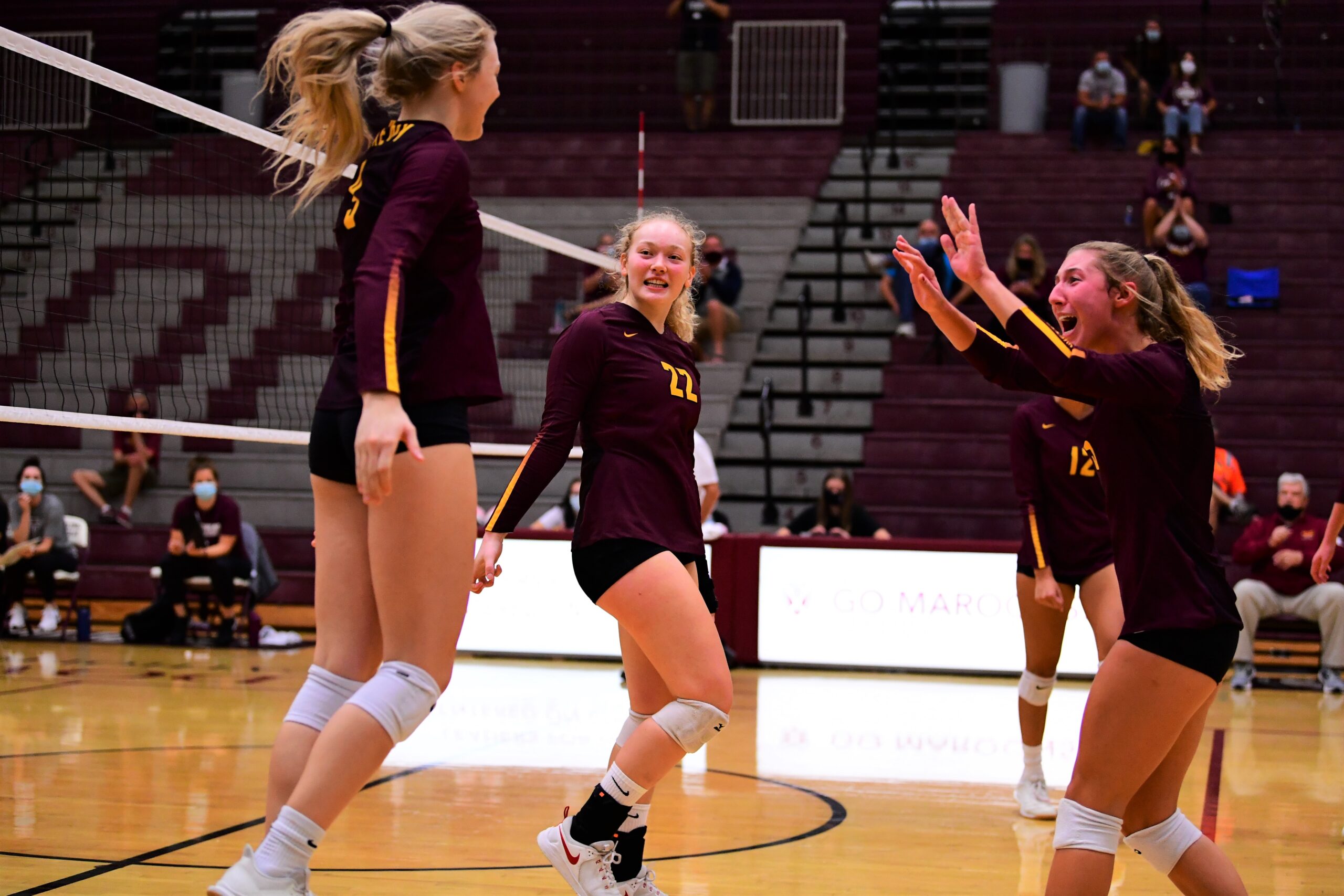 The Ankeny volleyball team will only have to win one match to advance to the Class 5A state tournament.
The second-ranked Hawkettes were slated to host Marshalltown in a regional semifinal on Thursday, but the match was cancelled on Tuesday by the Marshalltown Community School District. In an announcement on social media, school officials said that someone on the Bobcats' roster returned a positive COVID-19 test over the weekend.
"On Sunday, Oct. 18, the MHS Activities Department received notification of the results for a positive COVID-19 case within the varsity Bobcat volleyball team," the statement read, according to the Marshalltown Times-Republican. "While we must protect the privacy of the individual(s) involved, we believe it is best to communicate this information with our community. MCSD Health Services staff took immediate action to notify all of those who potentially came in close contact."
Marshalltown finished the year with a 12-11 record in its first season under coach Kaylee Peschong. The school's statement closed with a commitment to the safety of students at MHS.
"There is nothing more important to the Marshalltown Community School District than the safety and health of our students, our staff, and their families," the school said. "We are working closely with Marshall County Public Health to review the case and will continue to take the necessary actions to limit the impact of illness on our school."
Ankeny (18-2) will host the regional final on Tuesday at 7 p.m. The Hawkettes will meet the winner of Thursday's match between Ottumwa (14-13) and Southeast Polk (4-20).