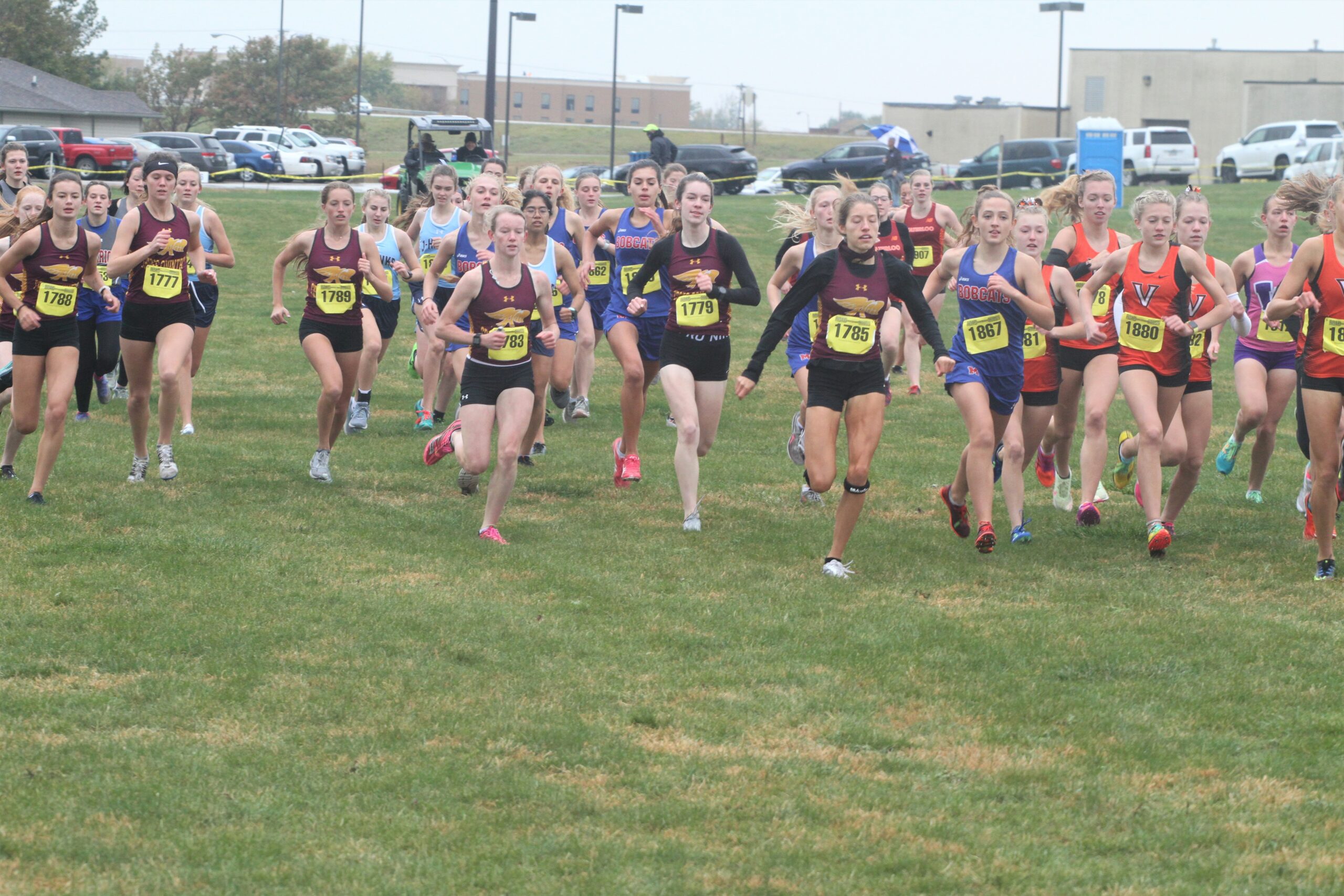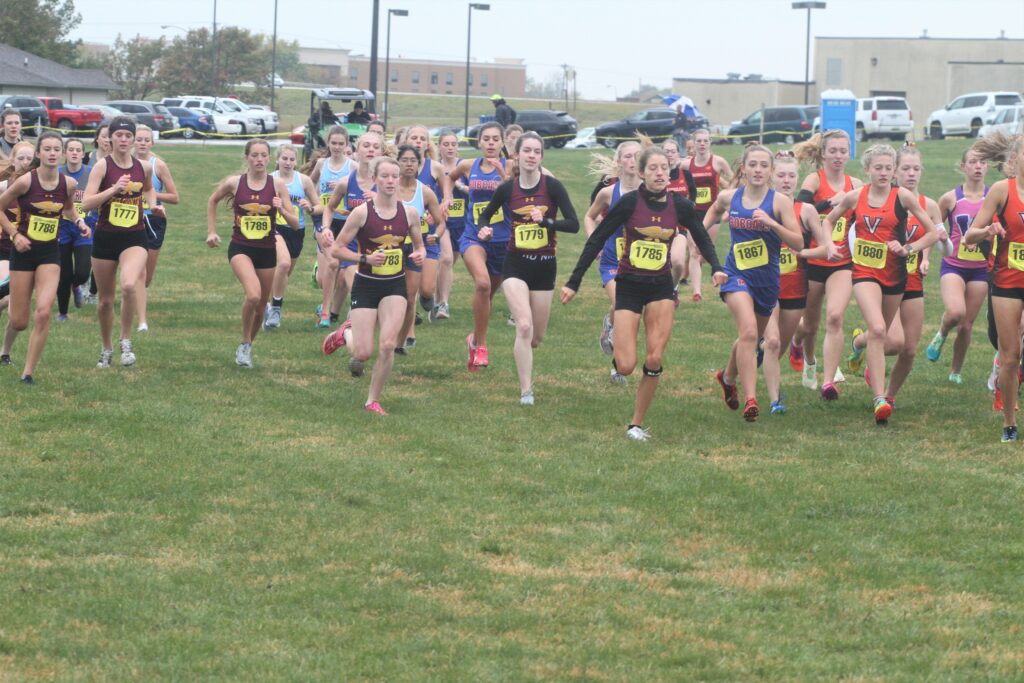 The Ankeny girls' cross country team is headed to the state meet for the first time since 2016.
The Hawkettes will be joined in Fort Dodge by Cael Cox of the Ankeny boys' squad, who also advanced as an individual with a 15th-place finish in a Class 4A district meet on Wednesday at Marshalltown.
However, the Hawks came up three points short of qualifying as a team.
"A group of about four runners passed me close to the end of the race, which ended up being the difference for our team," said Cox. "I needed to perform better."
The Hawkettes were led by Lauren McMahon, who won the 5k race in a time of 18 minutes 21 seconds. She became the Ankeny girls' first regional champion in at least 30 years.
"It feels pretty good," McMahon said.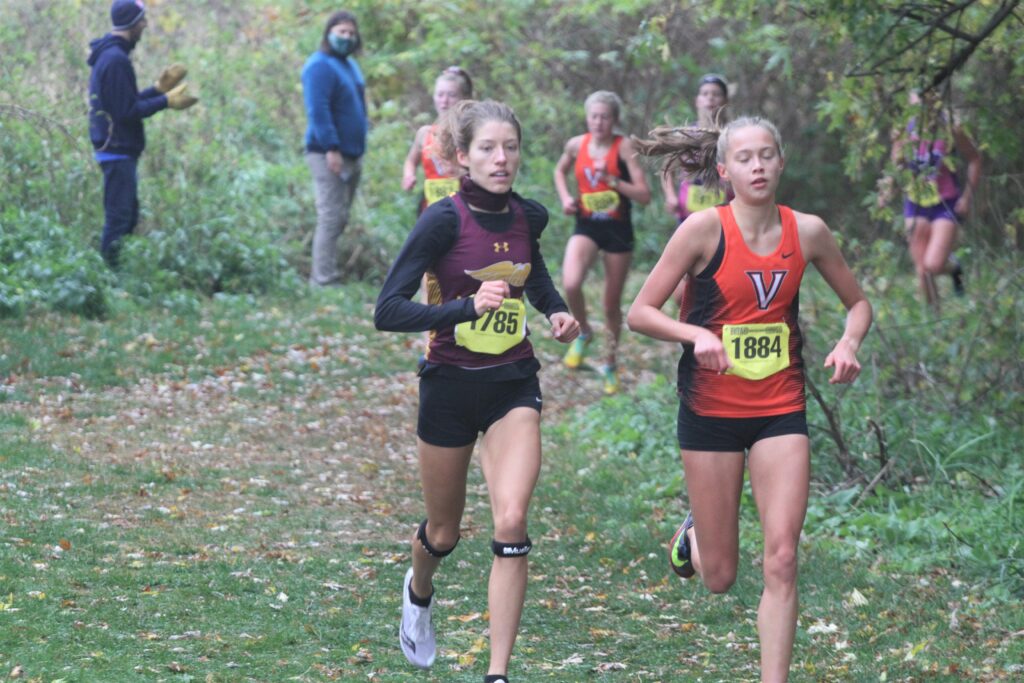 Top-ranked Valley easily won the girls' title with 25 points. No. 6 Waukee took second with 53 points, edging No. 9 Ankeny by four points.
"We are so proud of the effort our girls put in all season and qualifying for state is the best reward we could have hoped for tonight," said Ankeny girls' coach Eric Klingensmith. "Now we get to compete for a fantastic finish to our season, competing hard at state next week. Each of our ladies are ready to toe the line and see where we end up."
McMahon broke away from a pack of runners midway through the race and then held off Lauren Schulze of Valley, who was clocked in 18:24.
"I was really just trying to get up there at first and kind of see where it took me," McMahon said. "I knew me and Lauren would be right with each other the whole time. It was a good race. I definitely could feel her presence behind me, and I knew she was going to give me a good run for my money, that's for sure."
Ankeny's Jenna Pitz placed ninth in 19:48, while Marika Kisgen took 12th in 19:53. Talia Dosh was 16th in 20:12, and Paige Beason finished 19th in 20:17.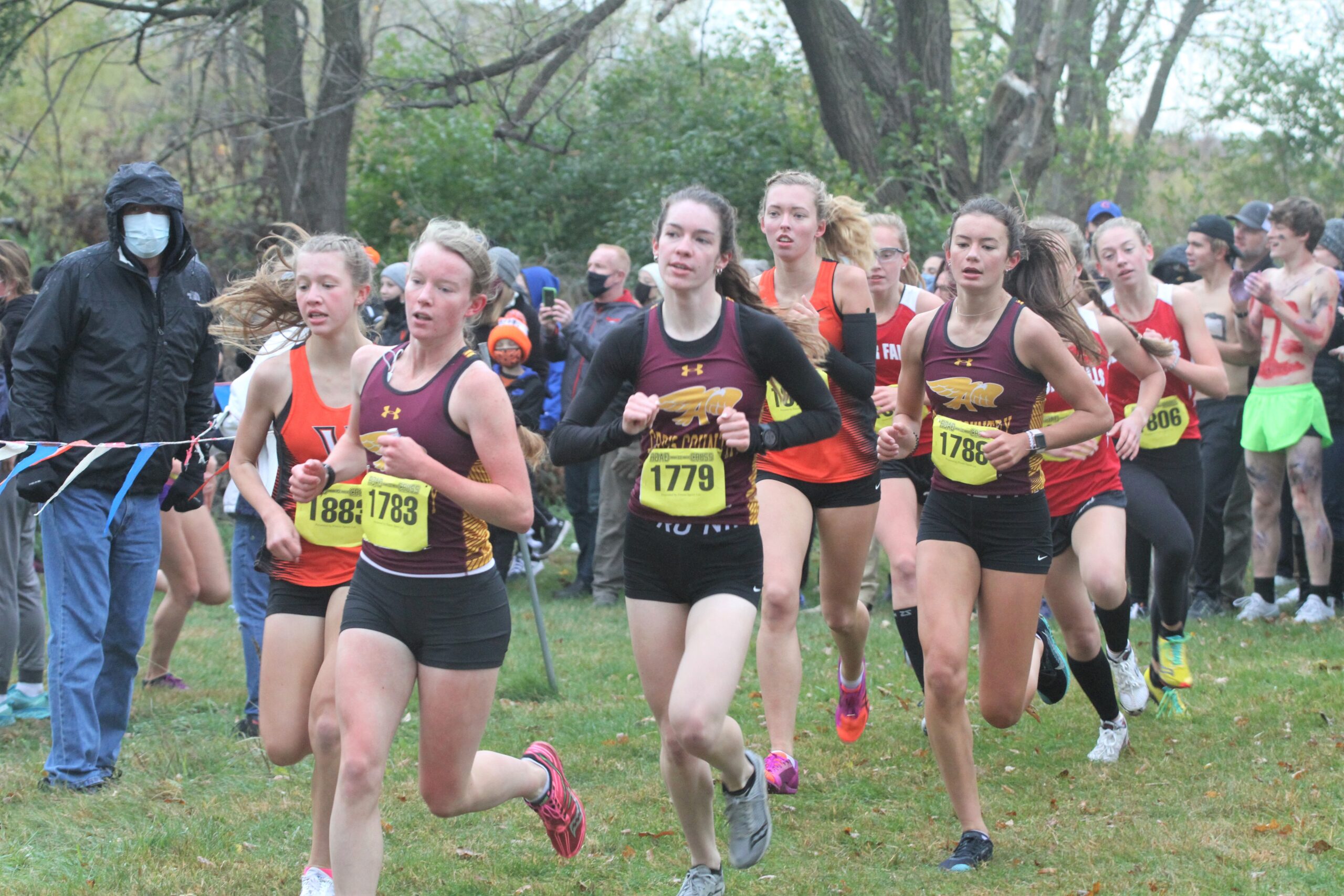 "Tonight's meet allowed our Hawkettes to shine once again this season," Klingensmith said. "Lauren led us by taking the title, while Jenna amped up her racing performance by (setting a new PR). Marika followed suit, rounding out our individual qualifiers. However, Talia and Paige made significant moves during the race, launching us forward as the clear third-place finishers and qualifying our team for the state meet."
Rounding out Ankeny's lineup were Elizabeth Proctor and Megan Bosch. Proctor took 25th in 21:07, and Bosch finished 35th in 22:04.
"We've worked super, super hard this season," McMahon said. "Knowing that we're going to state is a great feeling to have."
The boys' race was dominated by No. 4 Cedar Falls, which claimed the team title with 20 points. No. 5 Waukee was second with 43 points.
Waukee's Jacob Christensen won the race in 15:56. He was followed by a pack of five Cedar Falls runners.
"The race started out the way we expected," Cox said. "Cedar Falls had their pack at the front along with a couple Waukee kids."
The battle for third place came down to a pair of unranked teams–Ankeny and Valley. The Tigers finished with 112 points, while the Hawks had 115.
Valley was led by Alex Traynor, who placed 14th in 16:44. He finished just ahead of Cox, who was clocked in 16:45.
"Our focus as a team was to beat Valley guy for guy," Cox said.
Ankeny's Jake Bosch placed 19th in 17:03. He finished ahead of Valley's No. 2 and 3 runners.
"Jake was a monster," Cox said. "He nearly broke 17 minutes as a freshman."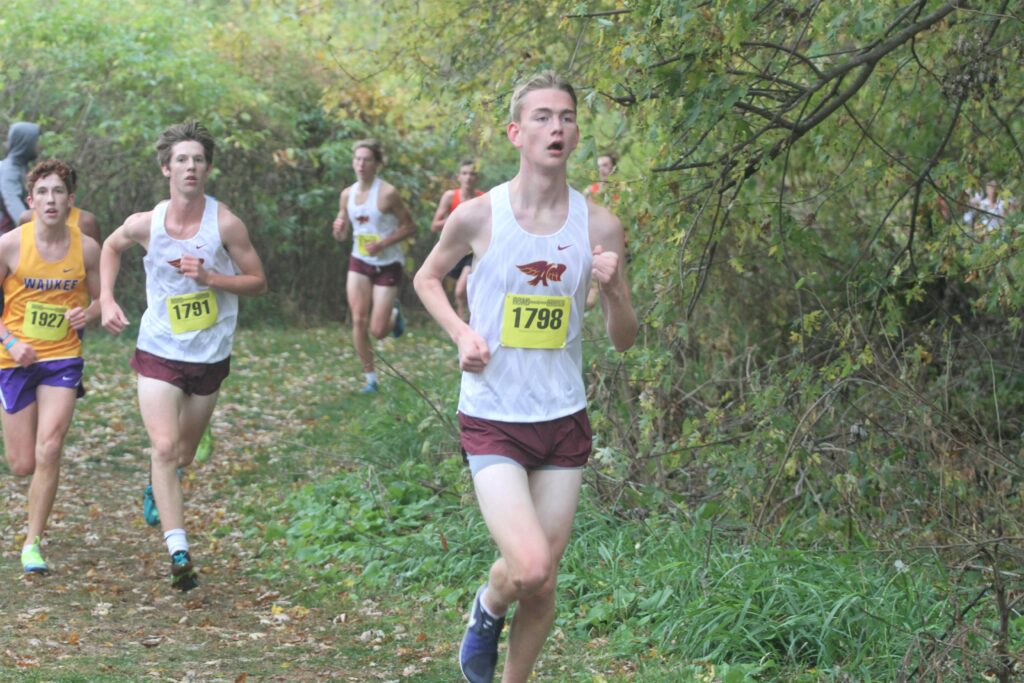 Christian Rathje took 24th for the Hawks in 17:15. But he was followed by Valley's No. 4 runner, Alec DePhillips, who finished three spots ahead of Ankeny's No. 4 runner.
Andrew Poock placed 28th in 17:20, Truman Patterson was 29th in 17:22, Levi Hill placed 32nd in 17:36, and London Schuchart finished 35th in 17:45.
Now, Cox will have to prepare for the Class 4A state meet along with the Ankeny girls' squad. The meet will be held on Oct. 30 at Lakeside Golf Course.
"We're going to be working really hard this next week,"  McMahon said.