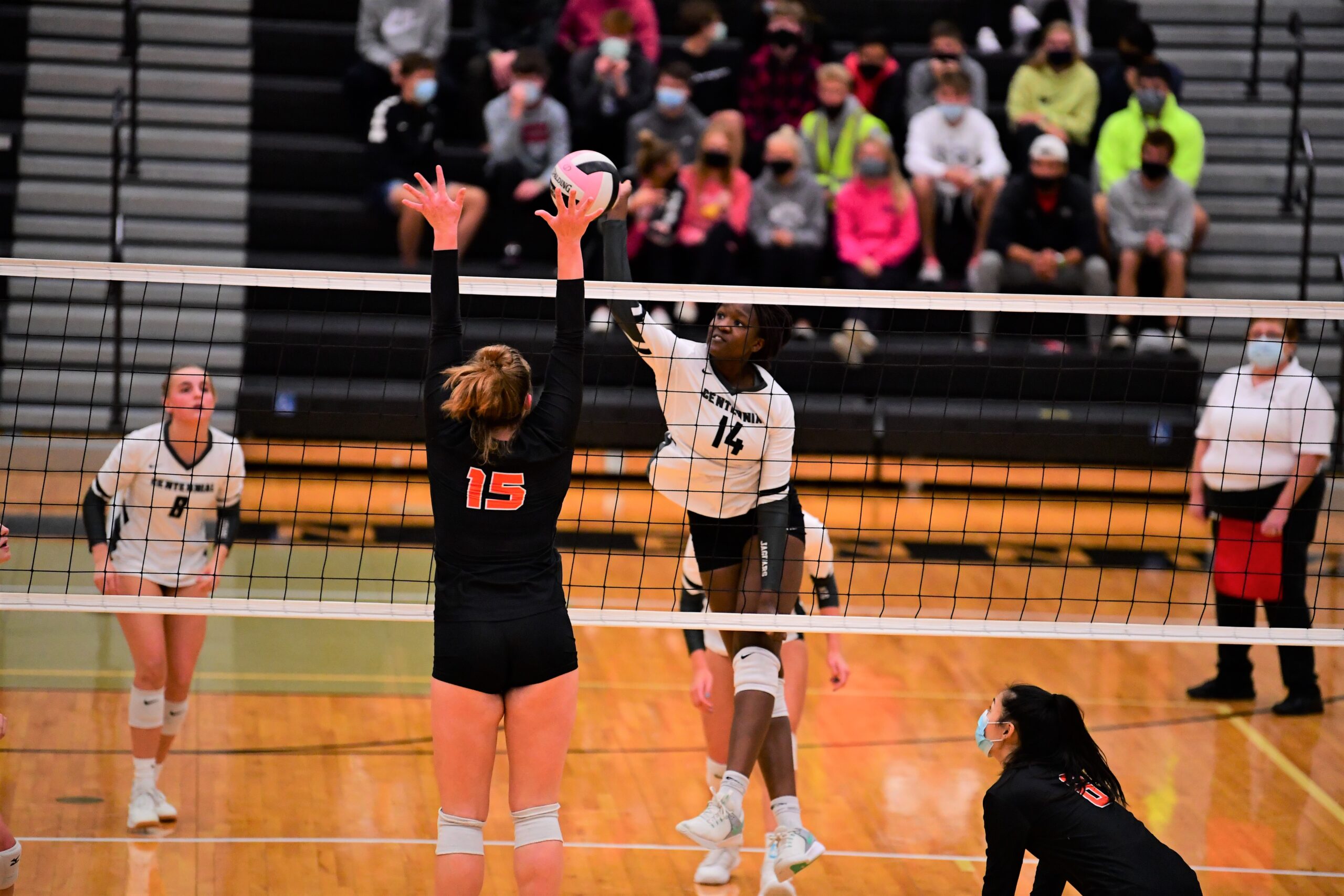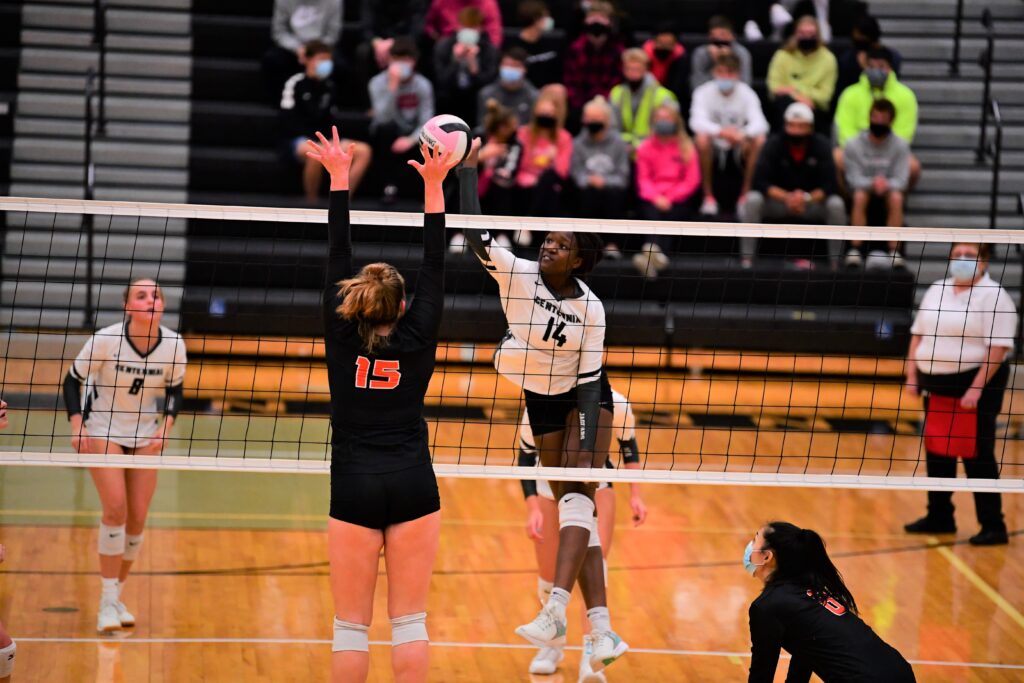 Monica Mirembe didn't expect to play such a pivotal role in the Ankeny Centennial volleyball team's first postseason match.
The junior middle hitter pounded 15 kills and also had four blocks to lead the seventh-ranked Jaguars to a 25-16, 20-25, 25-18, 25-16 victory over visiting Ames in a Class 5A regional semifinal on Thursday.
"It just kind of happened," said Mirembe. "I was really excited for this game."
Peyton Mitchell added eight kills and also had three of the team's eight aces as Centennial (15-9) defeated the Little Cyclones (4-16) for the second time this season. The Jaguars swept a match at Ames on Oct. 6.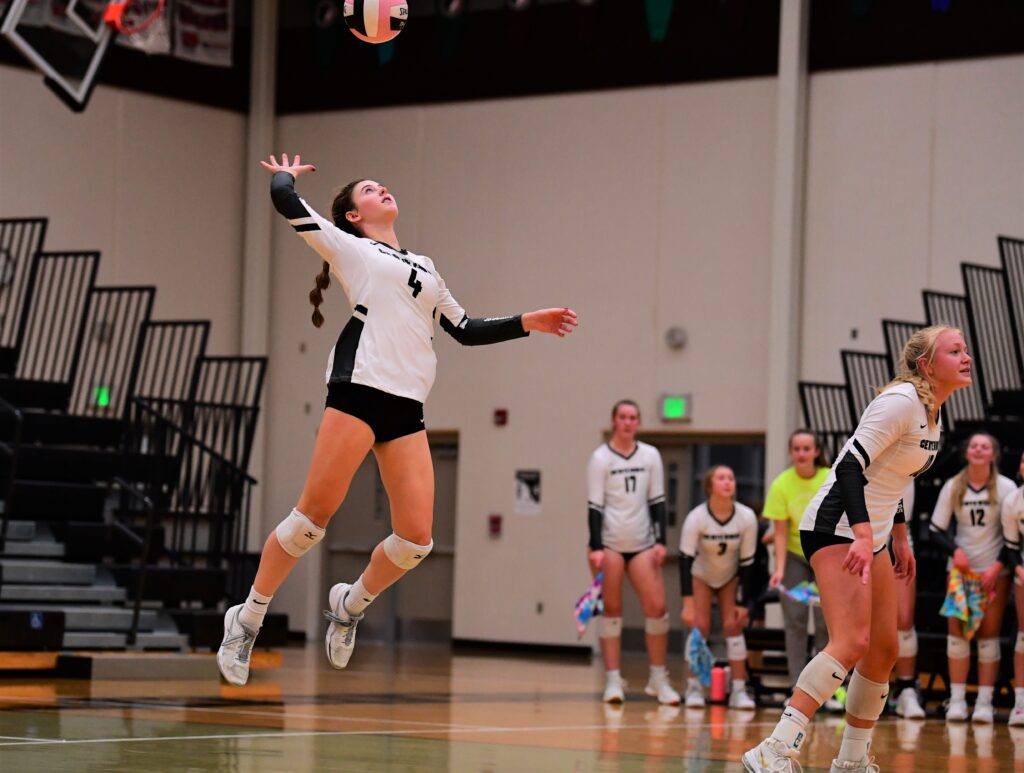 "They came back stronger this time," Mitchell said of the Little Cyclones. "They knew what we were running, but it was good we were able to come back."
The Jaguars will host No. 9 Urbandale (11-7) in the regional final on Tuesday at 7 p.m. The J-Hawks outlasted Waukee in five sets on Thursday, giving them a chance to avenge an earlier loss to Centennial.
Centennial coach Jessica Rinehart is hoping that Thursday's match will help prepare the Jaguars for Tuesday's showdown.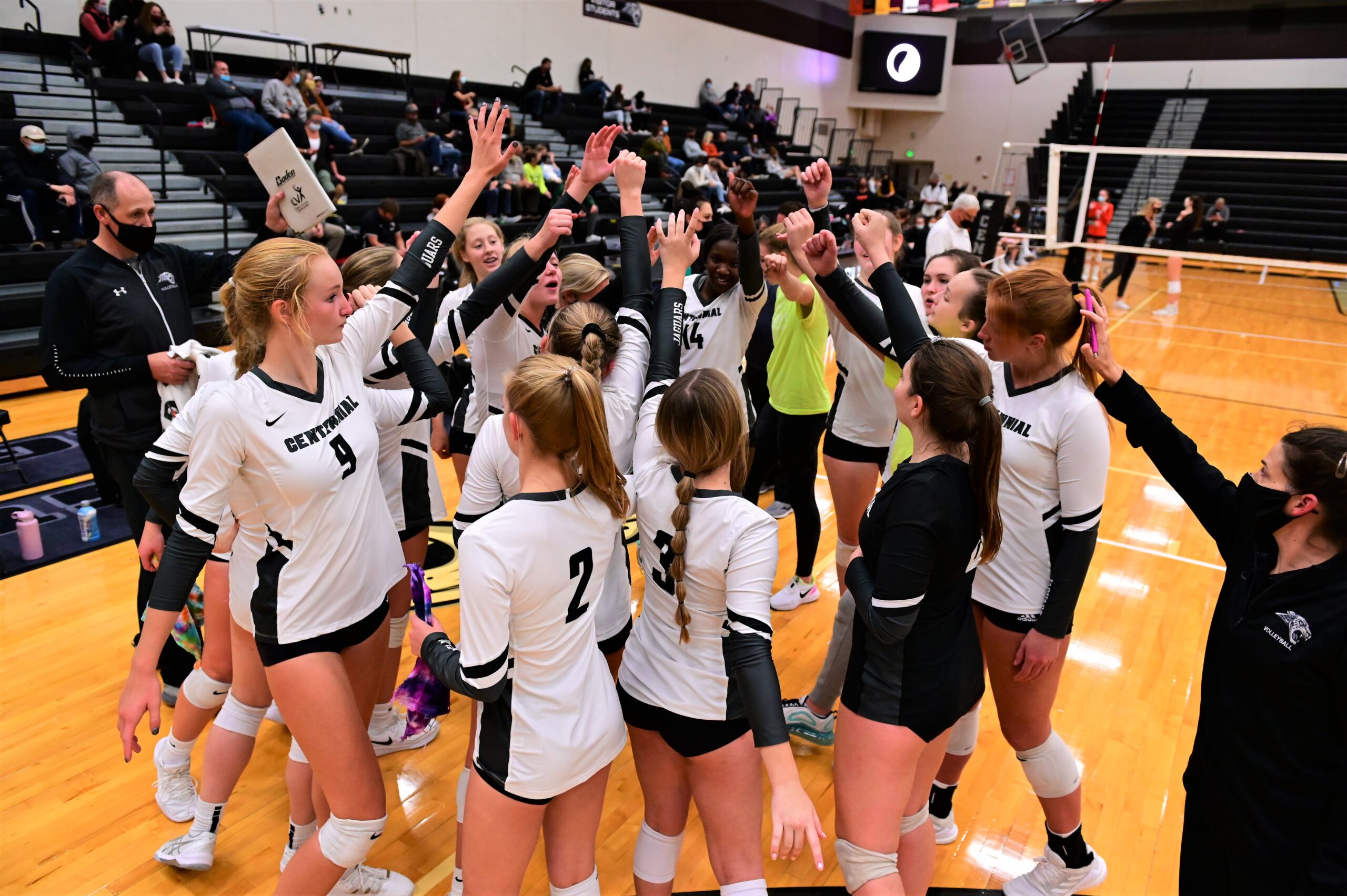 "Anything can happen in the game of volleyball, but I knew it was our errors (that allowed Ames to take the lead)," Rinehart said. "We just needed to get ourselves back under control. I thought it was good for them to deal with some adversity because Tuesday will obviously be a battle because we're going to be down at times and we need to figure it out. Hopefully, we can use that to help us on Tuesday."
After the Jaguars closed out the first set on a block by Mirembe, Ames won the second set to tie the match. It marked the first time that the Little Cyclones had ever won a set against Centennial.
An ace by Morgan DenBeste gave the Jaguars a 1-0 lead in the third set before Ames forced a sideout. The Little Cyclones then reeled off six more points behind the serving of Rachel Rosacker to build a 7-1 advantage.
"Their first server just got on a roll in that third game," Rinehart said. "She was serving tough, and we just needed to clean up our passing and they did that."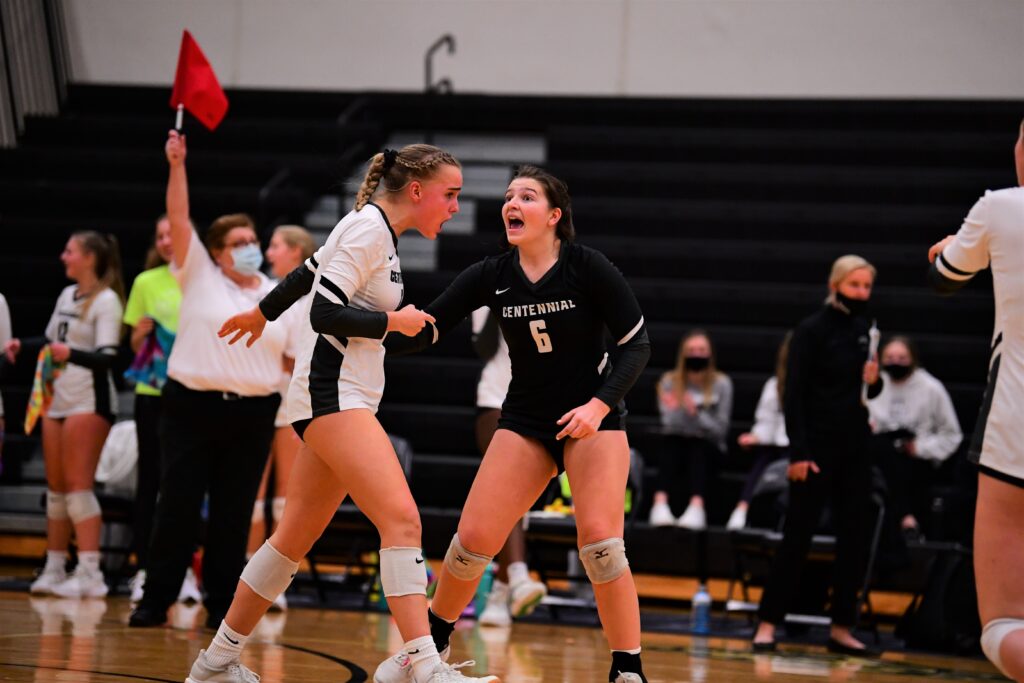 Ames later held a 9-3 lead before Centennial scored seven straight points as part of a 13-2 run that turned the match around. A block by Hannah Kurth gave the Jaguars a 10-9 margin.
"We weren't really worried (when we fell behind)," Mitchell said. "We knew we needed to fight, and we had the grit to get there."
Mirembe later closed out the third set with another kill. She now leads the Jaguars with 119 kills on the season.
"We worked very hard in practice to get to this point," Mirembe said.
In the fourth set, Centennial jumped out to an early 11-5 lead. Mitchell eventually closed out the match with a kill.
"I'm excited to see how far we can go," Mitchell said.
Olivia Anderson and Delainey Winkel each had six kills for the Jaguars. Marissa Meyer chipped in five.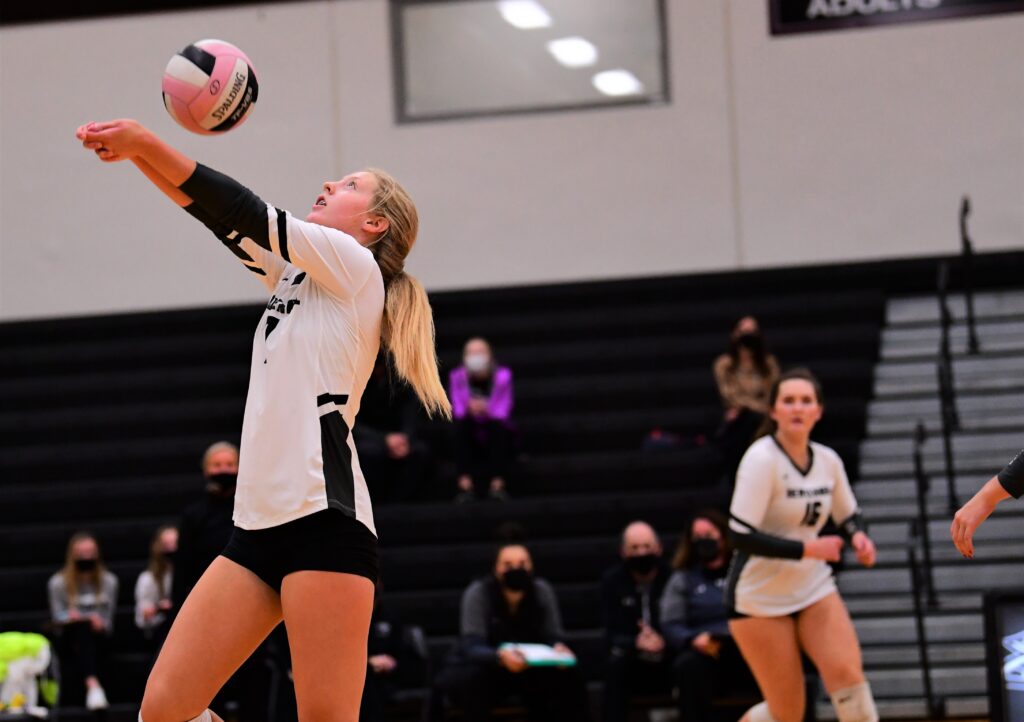 DenBeste dished out 18 assists. Reagan Angus had 16.
Ella Becker racked up 23 digs in the win. She also completed all 20 of her serves.
"It feels good to get that first 'W'," Rinehart said.