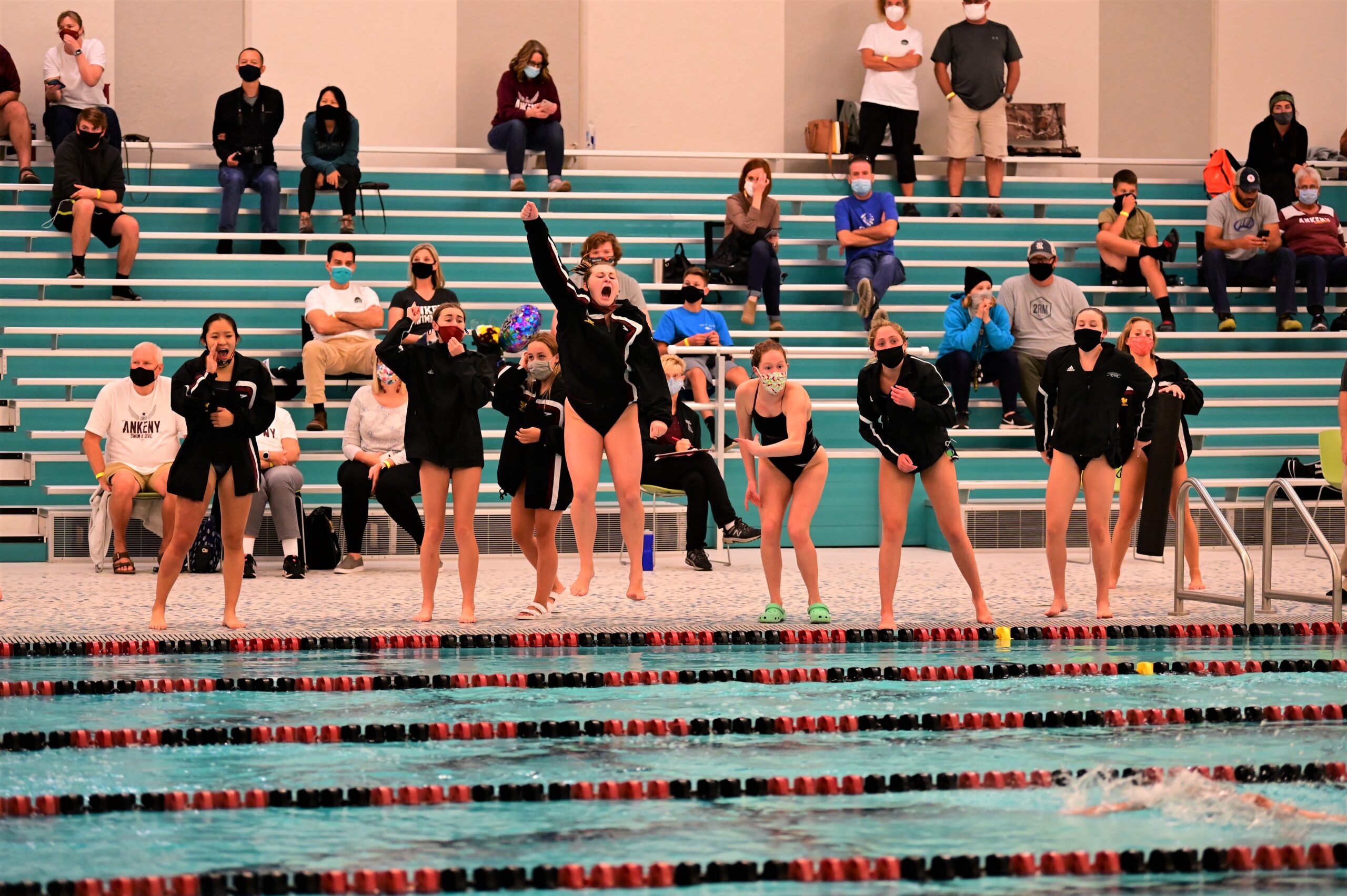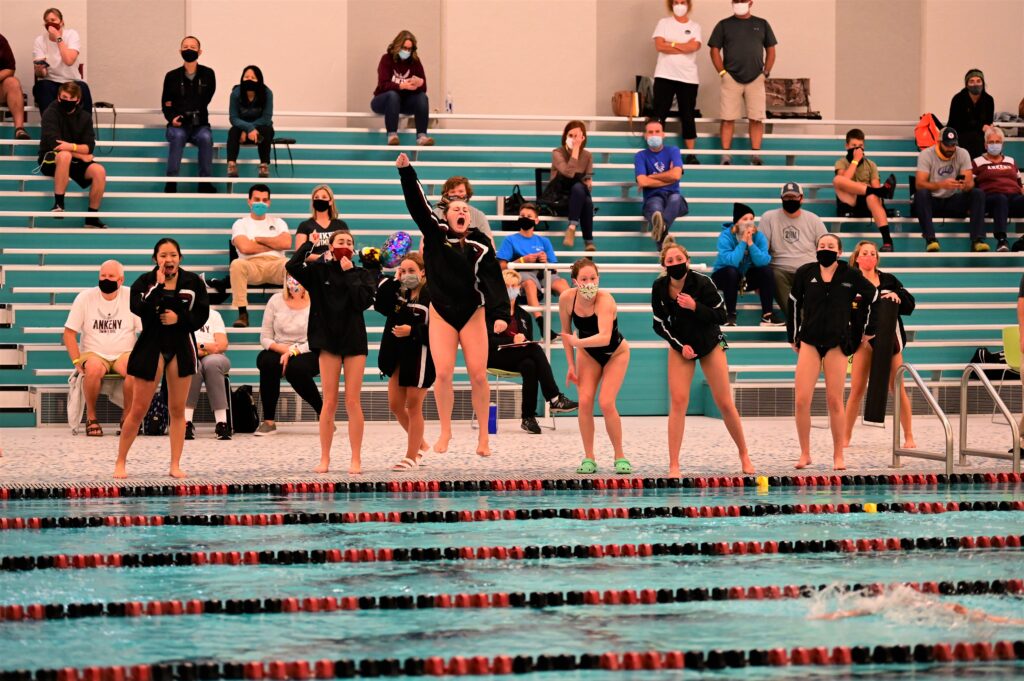 The Ankeny girls' swimming team placed third in the CIML Iowa Conference meet on Thursday at Fort Dodge.
Second-ranked Ames won the meet with 386 points. Mason City took second among the five teams with 315.
No. 6 Ankeny finished with 285 points. The Hawkettes were among the teams that rested most of their top swimmers for the upcoming regional meet.
"This year's conference meet saw some changes due to the COVID-19 pandemic," said Ankeny coach Michelle Stout. "In order to reduce the size of the crowd at the meet, two precautions were put into place–one being no spectators and the other was reducing the number of individual and relay entries allowed for each team. In the past, we've been able to enter unlimited athletes in each event; this year each team was limited to three individual entries and two relay entries.
"Our regional team stayed home and got in a good night of training while the rest of the squad traveled to Fort Dodge to race," Stout added.
Still, the Hawkettes had some good performances. Sydney Mast placed second in the 100 backstroke with a time of 1:05.15.
"Sydney shed about 5 seconds off her season-best time," Stout said.
Jordan Su took fourth in the 100 butterfly. She was clocked in 1:03.78.
Meghan Meyer and Erica Block placed fourth and fifth, respectively, in the 500 freestyle. Meyer posted a time of 5:49.87, edging Block by .24 seconds.
Clara Jones took fifth in the 200 individual medley in 2:36.05. Morgan Waite placed fifth in the 50 freestyle in 26.99 seconds.
"There were a high number of personal best times at this meet in both individual events and relay splits," Stout said. "I was especially proud of our senior girls–Meghan Meyer, Mo Waite and Jordan Su–who swam many lifetime bests to wrap up their high school careers. Their talent and leadership will be missed."