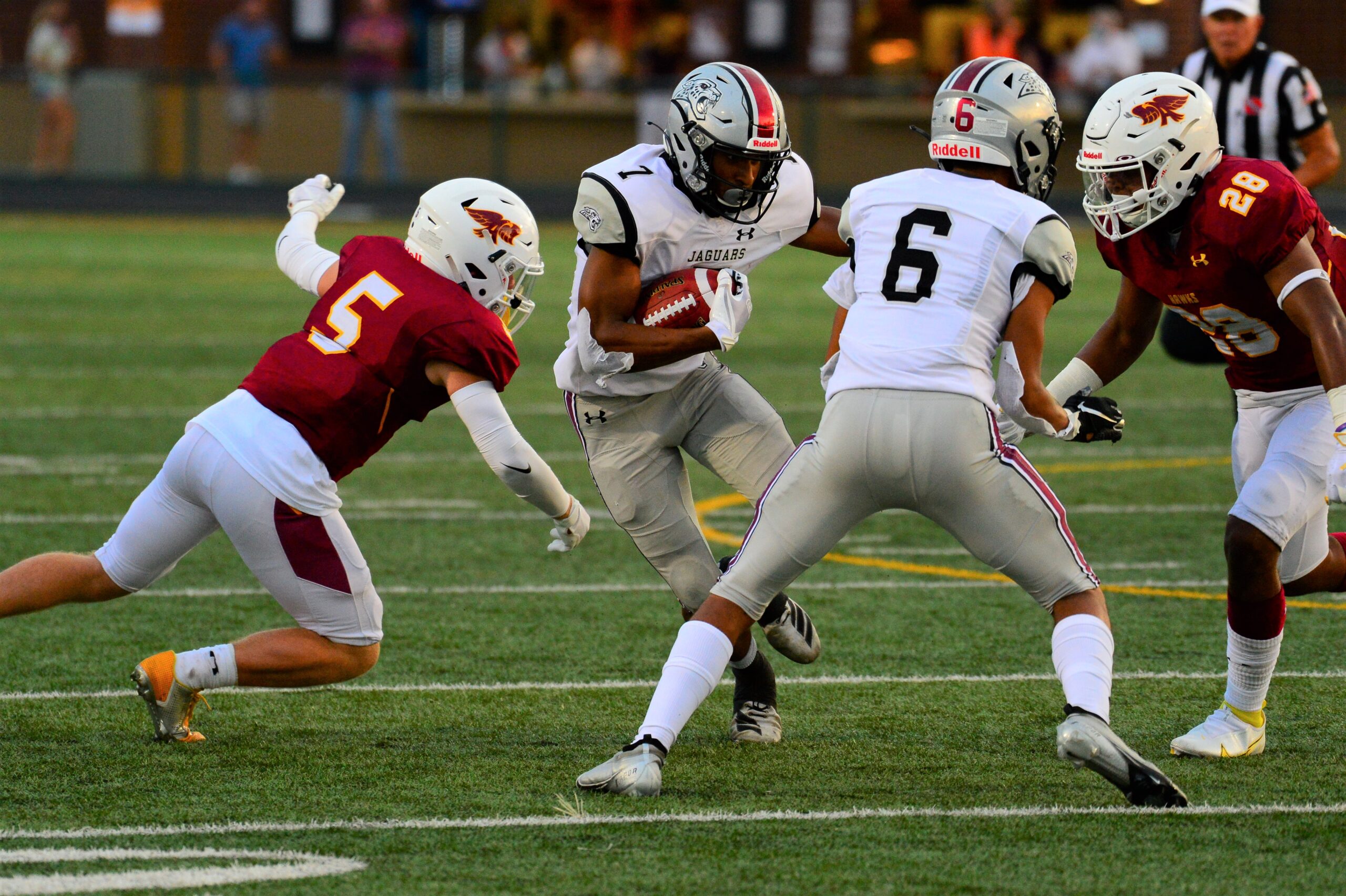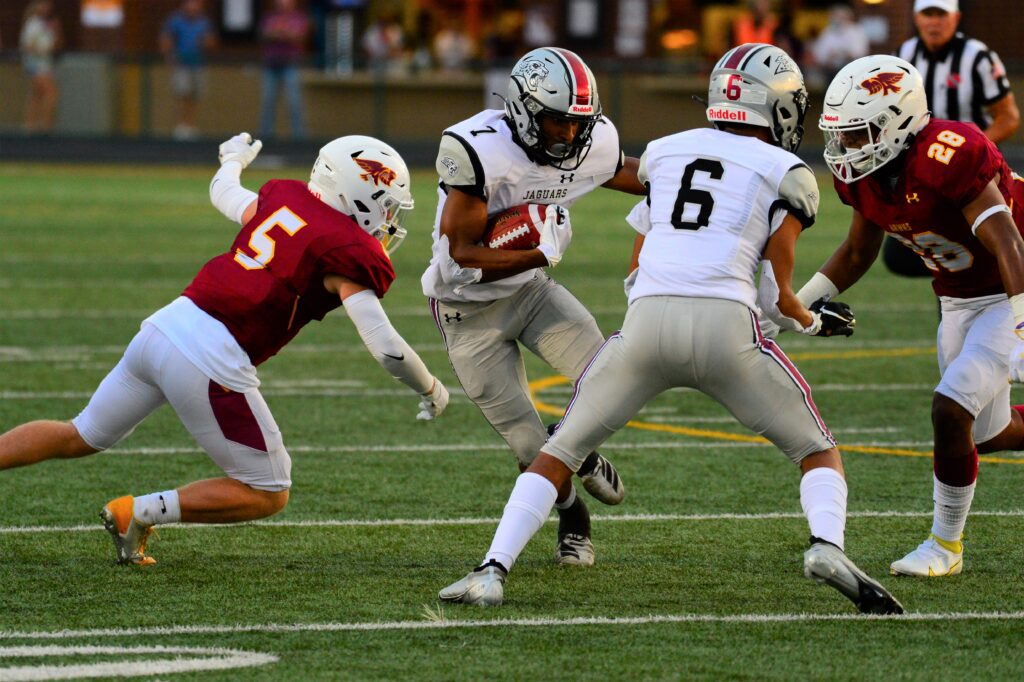 Jerry Pezzetti moved a step closer to a huge milestone on Friday.
His Ankeny Centennial football team also took a big step forward.
The visiting Jaguars jumped out to a 27-0 halftime lead and went on to defeat ninth-ranked Sioux City East, 55-14, in the second round of the Class 4A playoffs at Olsen Stadium.
"The kids played hard," said Pezzetti. "It was a big win. We needed it."
Pezzetti, who co-coaches the team along with his son Ryan, now has 431 career wins. He needs only one more victory to tie all-time leader Dick Tighe, the longtime coach at Webster City and Fort Dodge St. Edmond.
The Jaguars (2-5) will play at No. 1 Southeast Polk (7-0) in the third round of the playoffs on Friday.
"He didn't know about (the record) until somebody told us last winter," Ryan Pezzetti said of his father. "If it happens this week, it happens. And if not, hopefully a year from now he can accomplish that."
Sioux City East (6-2) was making its first playoff appearance since 2015. The Black Raiders were unable to match Centennial's physicality on both sides of the ball.
"It was pretty evident that they were more physical and bigger than us up front," East coach Brian Webb told the Sioux City Journal. "That's the challenge you face when you face a Des Moines suburb."
Centennial quarterback JJ Kohl completed 7-of-8 passes for 204 yards and two touchdowns. He also ran for two scores.
Both of Kohl's touchdown passes went to Peyton Goode, who hauled in five catches for 159 yards.
"We've had the potential for big games through the air all season, but it finally came together," said Goode. "This was by far our most efficient performance. JJ completed almost all of his passes, I caught all of my targets, and the run game kept them guessing which helped to open up big pass plays."
Trey Porter ran 14 times for 130 yards and two touchdowns. Kaden Stewart added 48 yards rushing and another score for the Jaguars, who racked up 282 yards on the ground.
"We wanted to run the ball first like we always do, and that opened up the passing game," Ryan Pezzetti said. "JJ completed some nice passes, and Peyton had one of his biggest nights of the year. I couldn't be more happier for those guys."
Carter Cahill and Zach English each had six tackles to lead Centennial's defensive effort. The Jaguars held Sioux City East to just 33 yards rushing.
Trey Hansen recovered a fumble and also returned a punt 35 yards for a touchdown. The Black Raiders committed three turnovers and were also whistled for 12 penalties.
"We go into every game thinking we are going to win, but we knew there was more at stake with this game," Goode said. "It just feels like we finally got a taste of our true potential."
Ryan Pezzetti said a difficult schedule that began with games against Ankeny, Southeast Polk and Waukee prepared his team for the postseason. Now, the Jaguars will get a chance to avenge their 29-0 loss at Southeast Polk on Sept. 4.
"Our kids played great," Ryan Pezzetti said. "We had two really good weeks of practice and with our inexperienced team and the tough schedule we had this year we've kind of been pointing toward the playoffs. We couldn't be more excited about the win and moving into the next round."