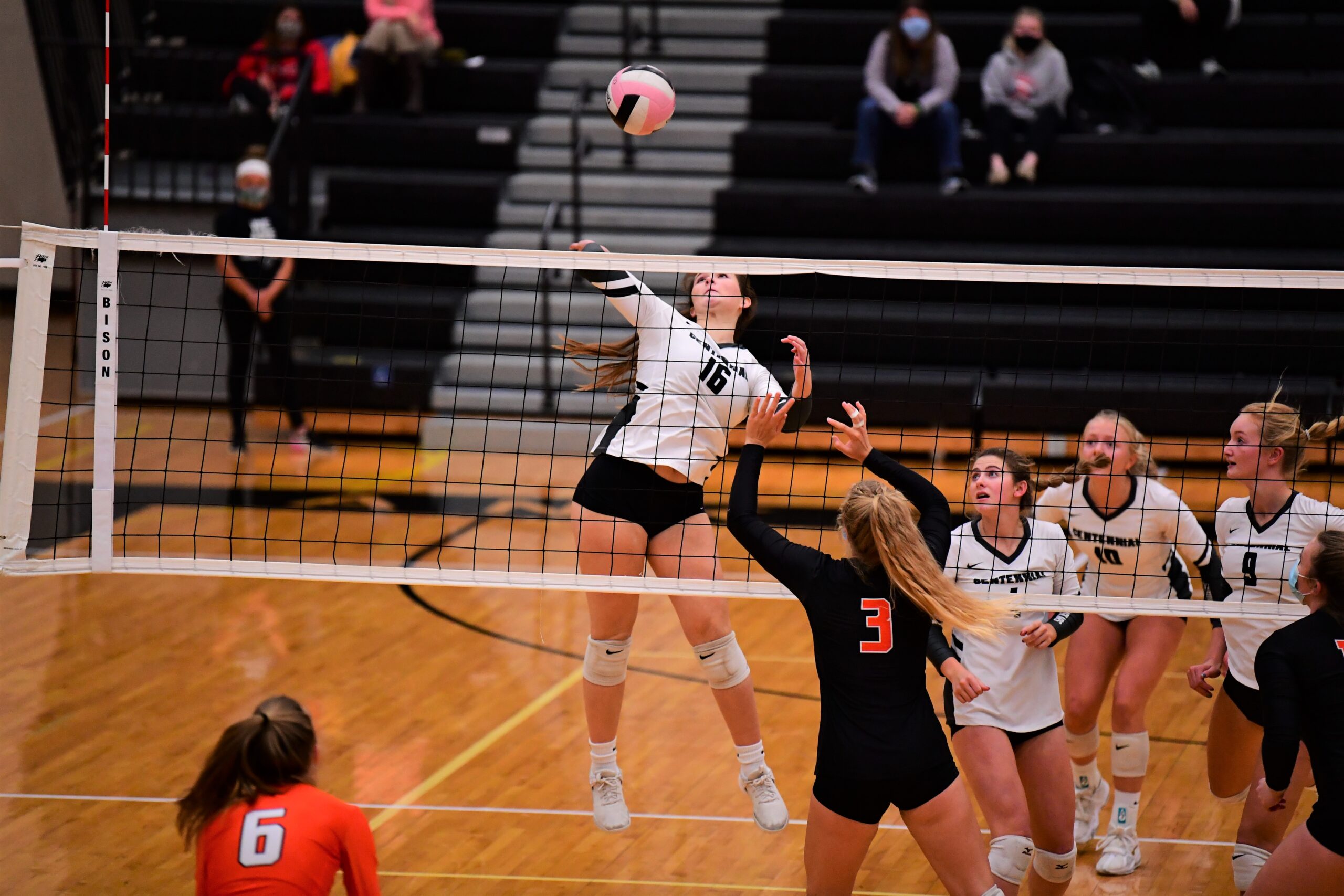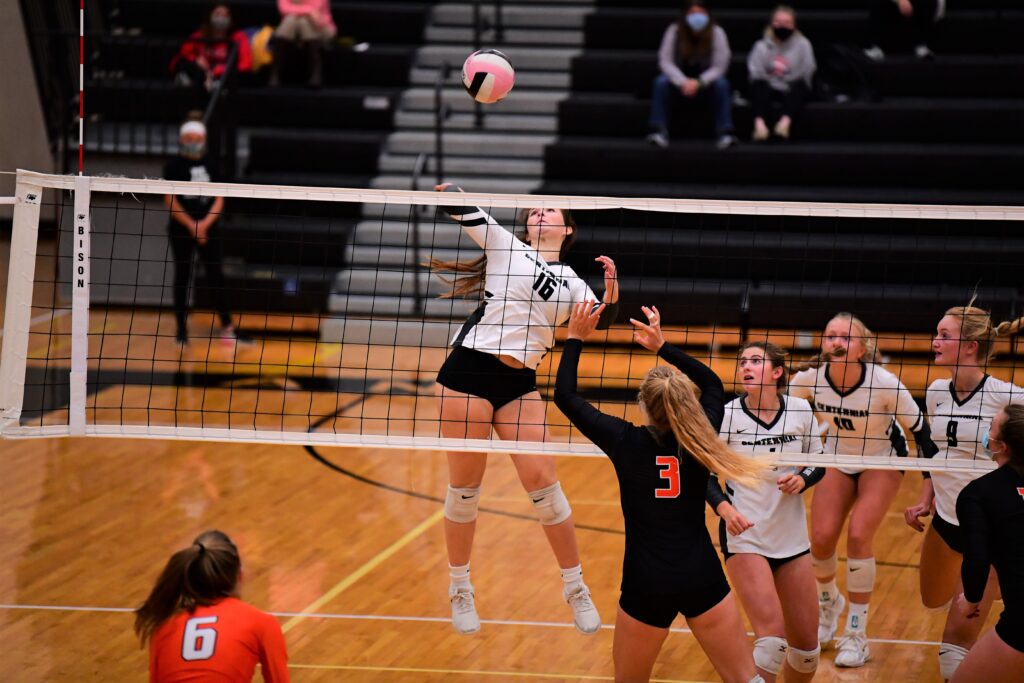 Junior outside hitter Marissa Meyer has helped the seventh-ranked Ankeny Centennial volleyball team to a 15-9 record. She had five kills on Thursday as the Jaguars posted a 25-16, 20-25, 25-18, 25-16 victory over visiting Ames in a Class 5A regional semifinal.
Meyer currently ranks second on the team with 115 kills on the season. She has also recorded 28 blocks.
Here is some inside info on Meyer:
What did you think of your team's performance against Ames?
I think we all played our part in order to win. We all had a job, and I would say that when we needed it the most, many players found a way to execute. I think this is very important to how we played against Ames.
Your team had swept the Little Cyclones on Oct. 6 in Ames. Did that win give you confidence that you could do it again?
I would say yes, it did give us confidence. Going into it though we still knew that every point was going to be earned and that we had to push on the gas and never let go.
Did you get concerned after Ames won the second set to tie the match, then took a 9-3 lead in the third set?
No, I trusted in our abilities and knew that we had what it took to come back and win it the way we know how to play.
What was the key for your team in getting the momentum back?
I would say the key to getting our momentum back was staying confident and having a strong sense of communication throughout every play. Controlling the things that we could control made the game seem less frantic, which was very useful in winning. We kept each other up and positive which also helped us continue to put balls up and away.
You are one of five players on the team with at least 85 kills. Do you think the team's balanced attack has been one of the reasons for your successful season thus far?
Yes, I think that having as many players as we do in each position that can consistently put a ball away gives us an advantage over some teams. I think it's important that the team has confidence in each hitter in every position to put a ball away which in a way makes us hitters more confident in doing our job. It's all a team effort, and the hitters wouldn't be able to be successful if every position couldn't do their job.
Your team will now host No. 9 Urbandale in the regional final on Tuesday. What will be the key to beating the J-Hawks?
I think the key to beating Urbandale would be keeping our defense solid through things like getting solid touches in every position. Also, I think taking advantage of the free ball plays and any decent pass and just attacking hard and doing what we know we can do. Also, having lots of energy and communication will be key.
Your team swept Urbandale in an earlier match on Sept. 8. What do you remember about that match?
I remember that we had lots of good urgency every point, and we never let off the gas. We made the other team frustrated because we picked up so many balls and found places on the court where there was nobody. Simply, everyone executing was the key to that game.
Centennial is trying to qualify for state after missing last year's tournament for the first time in school history. How much of a motivating factor has that been this season?
I mean, it has been the goal all season. I would say every game we focus on that game, but in the backs of our minds we know state is where we want to end up. Especially now, it is a motivation because we are so close. We want the experience for ourselves and for our hard-working coaches.
There's a chance that your team could get a rematch against Ankeny if both teams qualify for state. How badly would you like to play the Hawkettes again?
I would like to play them very badly, and I think it's safe to say the team would like to also. Every game we have played against them, it's been somewhat close. I think if we do everything we know how to do and playing them would be a very fun and close game that I believe we could win.
Are you planning to play volleyball in college? If so, have you looked at any schools yet?
I would love to play volleyball in college, but right now I am just focused on getting to state with my team.
What are you going to study?
I'm undecided at this time for what I'm going to study.