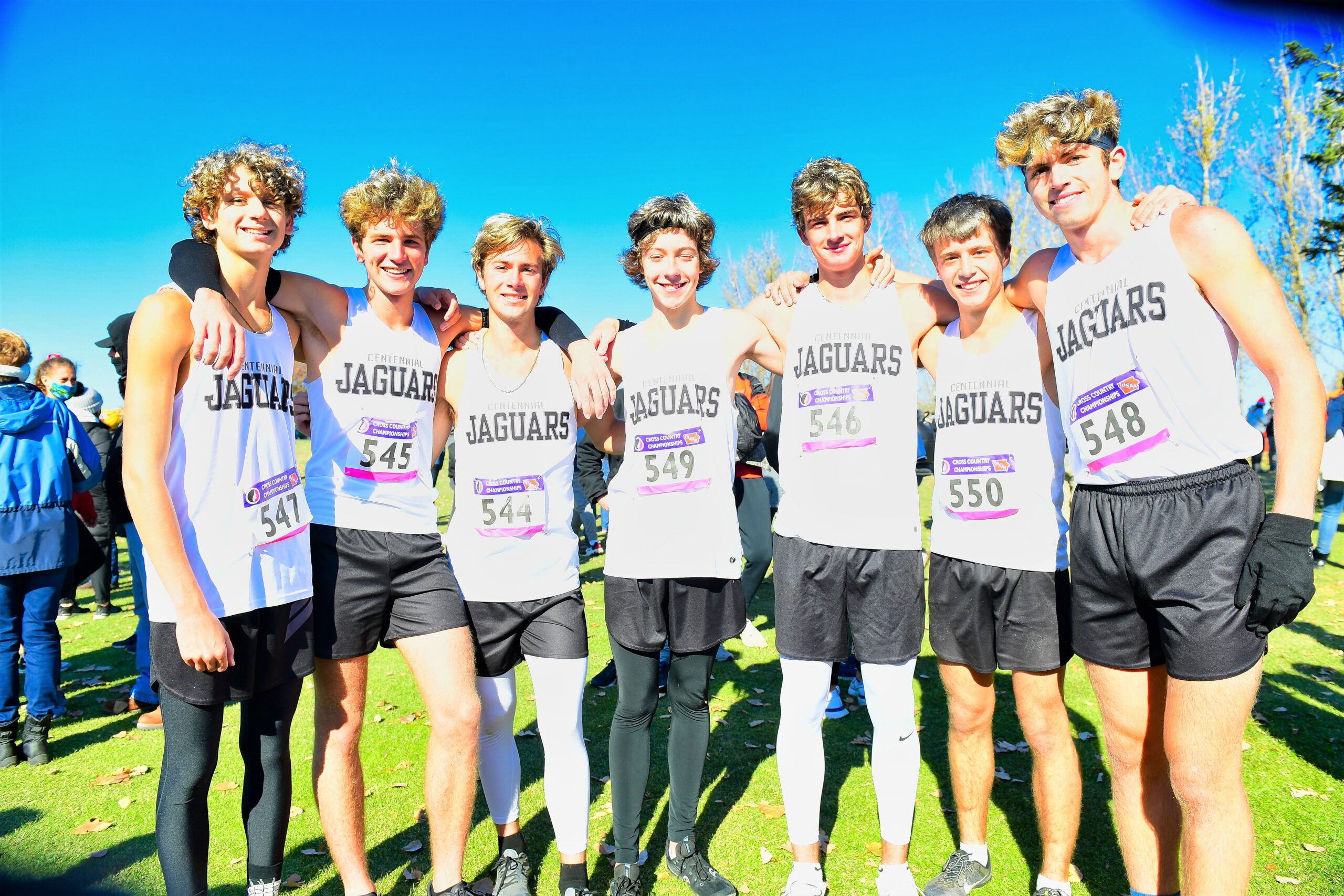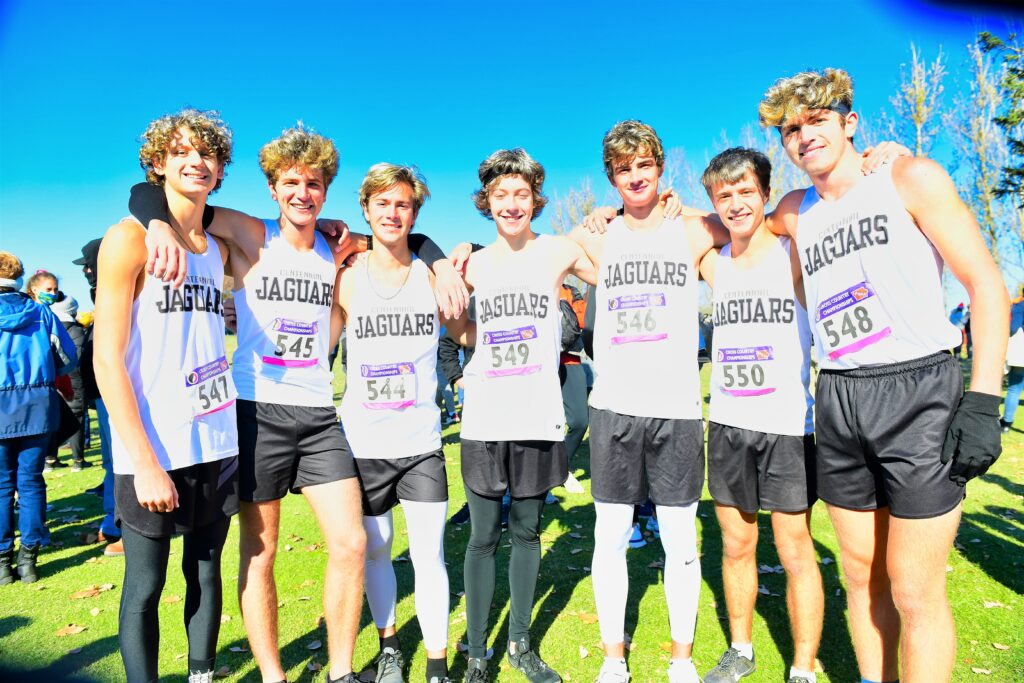 Gabriel Vicker had yet to see the results from the boys' Class 4A state cross country meet.
But the Ankeny Centennial senior was pretty confident that his team had reached its goal.
"Our team's goal was top 10, and we're really hoping we got that," said Vicker. "I saw the guys finish in a pretty close pack that wasn't too far behind me, so we're hoping that it's good enough to be top 10. We think we can definitely be one of those teams."
The 12th-ranked Jaguars accomplished their goal by scoring 243 points at Lakeside Golf Course in Fort Dodge. They placed ninth in the 15-team field to earn the highest finish in school history.
Centennial placed 13th in 2015 in its only other state-meet appearance.
"I'm pretty happy with this end to the senior year," Vicker said.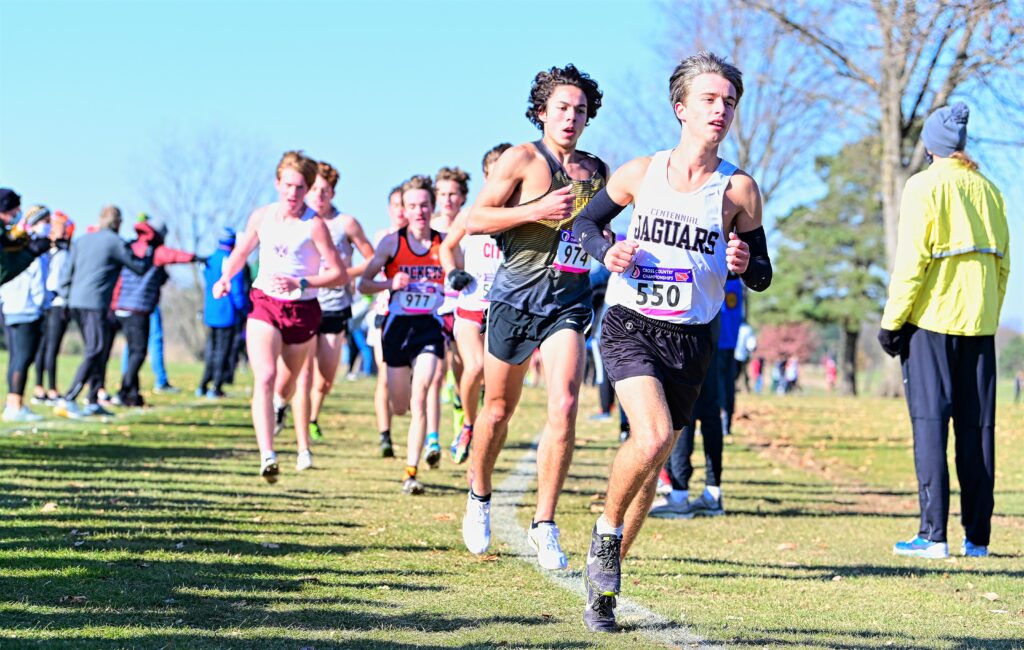 No. 4 Sioux City North won the team title with 75 points, edging No. 3 Dowling Catholic by eight points. No. 1 Cedar Falls took third with 86 points.
Jaysen Bouwers led North to the crown by winning the 5k race in a time of 15:31. He finished 15 seconds ahead of Ryan Winger of Dubuque Hempstead.
Vicker placed 23rd for the Jaguars. He was clocked in 16:34.
"I ended up getting to 16th place right before the final chute, but I ended up getting outkicked," Vicker said. "But I gave my all. I'm really happy with how the season ended."
Vicker was coming off a 12th-place finish in a state qualifying meet nine days ago.
"I've been dealing with a few end-of-the-season issues again, like always," Vicker said. "I'm just really happy to have this last senior magic race. It was a little on the cold side, but it's a beautiful day. We were so lucky to get this weather."
Centennial's Kade Christensen placed 56th in 16:58. He was followed closely by a trio of teammates–Connor Cunningham took 69th in 17:08, Nate Jones was 71st in 17:09, and Karsten Peters finished 72nd in 17:10.
"I can't say enough about the seniors," said Centennial coach Chad Fickbohm. "It's just a great group of positive and dedicated athletes who are unselfish, wanting success for all. They just had a nice, solid race that we knew we could put together."
Ankeny's Cael Cox, who qualified for state as an individual, placed 74th in 17:12.
"I wasn't thrilled about my race," Cox said. "Running without the team was definitely tough. However, they formed the best bod squad I've ever seen. That helped me during the race, in addition to the 15-foot flag they put together."
Cox ran alongside some of his crosstown rivals during various parts of the race.
"I had a few targets (to look for), but it got pretty chaotic from the start so that made it more difficult to stick with them," Cox said.
Tyler Schermerhorn and Cooper Majors rounded out Centennial's lineup. Schermerhorn placed 96th in 17:35, while Majors finished 107th in 17:49.